UNIQLO'S SUPPORT TO REFUGEES
AND OTHERS FORCED FROM HOME
YOUTH WITH REFUGEES
ART CONTEST 2023
Your artistic sensibility has the power to change the world.
Take action to support refugees with art.
For World Refugee Day 2023, UNIQLO is co-organizing the Youth with Refugees Art Contest with UNHCR, the UN Refugee Agency. This contest, established by UNHCR in 2020, is open to anyone ages 10 to 30. Its aim is to share with the world the talents of children and young people who represent the next generation, serving as a forum to share their thoughts and feelings in support for refugees through works of art.
As UNIQLO is the co-organizer for this third contest in 2023, the five winning designs will be printed on T-shirts and sold through select UNIQLO locations in Japan and worldwide, with all profits being donated to UNHCR to support its refugee assistance programs. Submissions will be accepted through the end of September. Art workshops for aspiring artists, including young refugees, are also planned to be held in several countries and territories worldwide.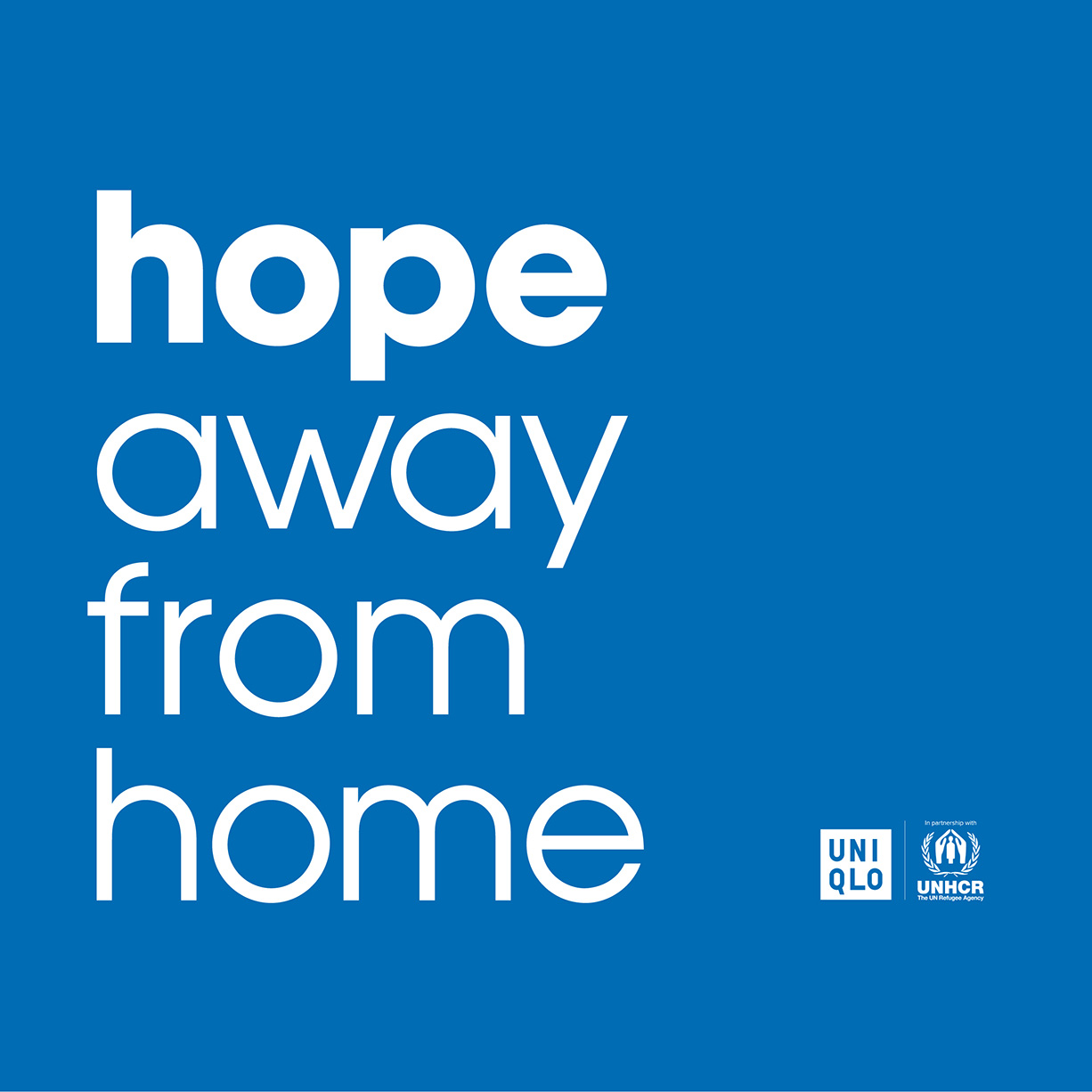 Encouraging people who have fled their homes to find hope.
The theme for the 2023 contest is
"HOPE AWAY FROM HOME"
This contest sheds light on the power of inclusion; for people to be part of the communities where they have found refugee. To be welcomed and accepted into the new community is an essential element for them to find hope, and to rebuild their lives. Meeting new friends, having a place to learn, reuniting with family, and finding work.
We are calling for drawings and artworks that represent and support the inclusion of refugees in society.
Contest Outline
Rewards
Five winning designs will be turned into t-shirts and sold in selected UNIQLO stores and UNHCR visibility shops to raise funds for forcibly displaced people. Winners will receive trophies and their own t-shirts with their designs. The winning designs will be displayed in a special exhibition at UNHCR headquarters and will be shared with millions of followers on UNIQLO and UNHCR social media platforms.
Submission guidelines
People aged 10-30 years old are invited to participate in this contest. Participants do not need to be professional artists. Young refugees, internally displaced people, asylum seekers, and stateless persons are also invited to participate. Create an artwork such as a single drawing or comic strip by hand, or by using a computer or tablet, and submit it as digital data using the submission form below. Hand-drawn works must be scanned or photographed to convert them to a digital format. We accept drawings in pdf, jpeg and png formats. We recommend the size of the data to be 2048×2048px and the resolution to be 350dpi.
Judging criteria
Submissions will be evaluated based on their creativity and message. Abstract designs are also welcome.
Submission period
June 15 to September 30, 2023 (closes 23:59 CEST)
Notification of results
Period: November to December 2023


The winners will be notified by email. The schedule for notification of results is subject to change.
Submit Entries Here