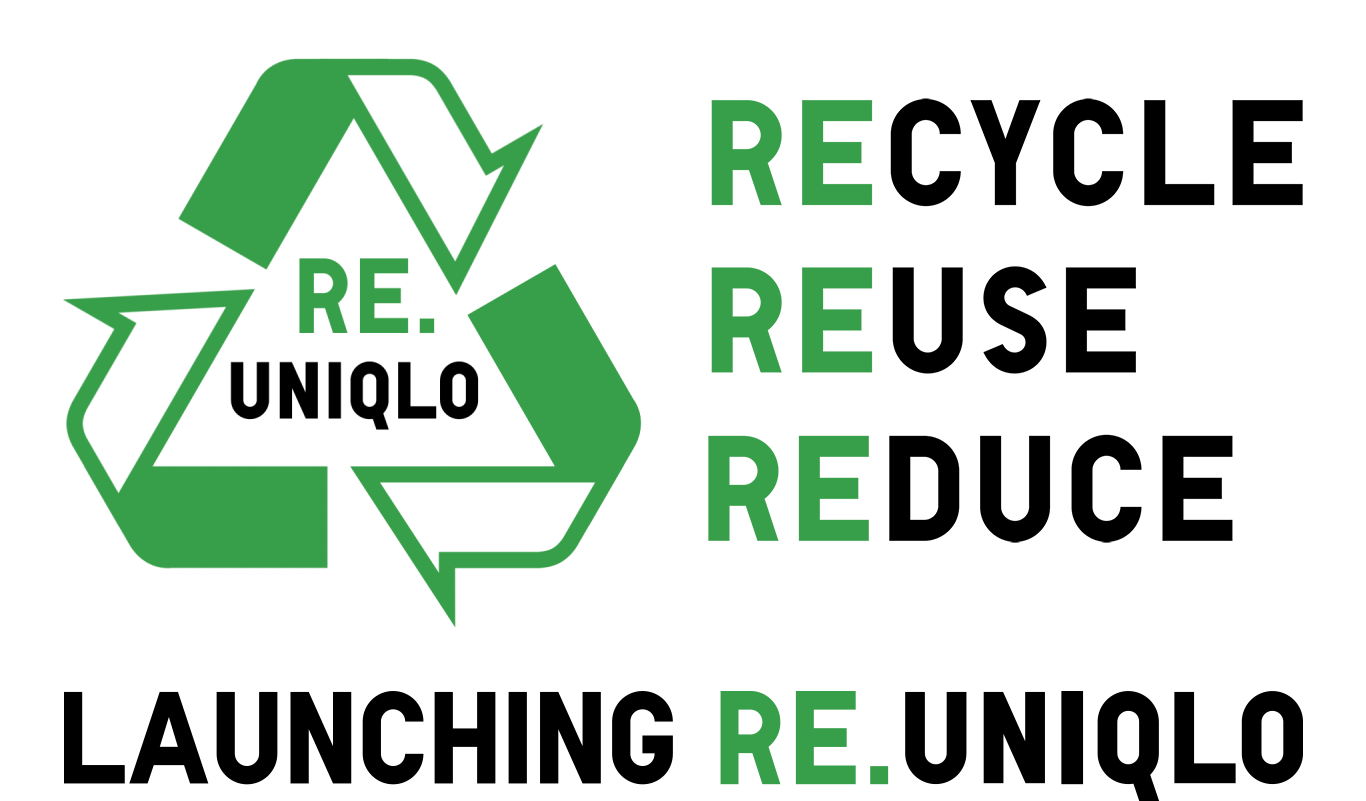 Can your old clothing improve the future? Yes! At UNIQLO, we recycle your used garments through our circular sustainability programs. Take our recycled down initiative. We collect UNIQLO down garments from all over the world and transform them into new products. We also work with NGOs and partners to distribute wearable used clothing to refugees, disaster victims, and others in need worldwide. At UNIQLO, we believe in the power of clothing to create a better tomorrow. Our clothes recycling is just one part of our sustainability efforts to RECYCLE, REUSE, and REDUCE. Read more about our initiatives at www.uniqlo.com/en/re-uniqlo/ Please join us in our recycling efforts. We—and the planet—thank you.
A
NEW LIFE

FOR UNIQLO CLOTHING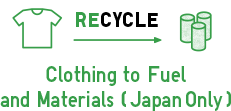 RE.

UNIQLO
Recycle & Reuse Framework

We collect secondhand UNIQLO clothes in stores for reuse and deliver them to people in need worldwide in the form of emergency clothing aid for refugee camps and disaster areas together with the United Nations Refugee Agency (UNHCR), NGOs, and NPO. Clothing that cannot be reused is recycled as fuel or soundproofing material*. Recently, we have been actively recycling clothes into clothes, starting with our down products.
We collect secondhand UNIQLO and GU clothing that customers no long need in RE.UNIQLO boxes placed in each store.

We sort donations into clothes that can be reused and clothes that can be used for another purpose through recycling.

Clothes are classified into 18 detailed categories such as season, gender, size, adult, child, climate, culture, or religion to fulfill recipient needs.

Use unique technology to recycle down and feathers into new clothing. Other items are recycled as alternative fuel to reduce CO2 emissions.

We deliver needs-appropriate clothing to refugees and displaced persons all over the world. Recycled fuel and soundproofing material is sent to factories. Down and feathers are regenerated into new clothing items.
How to donate
RE.UNIQLO boxes can be found at UNIQLO stores across the country.
All UNIQLO items are accepted for recycling.
Please wash your clothes prior to donation to ensure that items are delivered in the best possible condition.
Please make sure personal belongings are not with donations.
Most Viewed Contents
COMMITMENT TO REDUCING SINGLE-USE PLASTIC

Around 8 million metric tons of plastic debris enters the oceans every year. Around 80% of that debris comes from towns and cities, so it is important for us al...

MADE FROM RECYCLED MATERIALS

Recycling technology continues to evolve and offer new potential. We can thus use yarn from used plastic beverage bottles, for example, to create new clothes. W...

UNIQLO INITIATIVES TO HELP COMBAT COVID-19

UNIQLO extends its heartfelt sympathy to those who have lost loved ones due to COVID-19 or who have been ill with the virus. To help safeguard the health and en...

DISABILITIES

UNIQLO hires persons with disabilities at its stores worldwide. In 2001, UNIQLO began actively recruiting persons with disabilities in Japan. Ever since, UNIQLO...
Recommended Contents
RE.UNIQLO

Can your old clothing improve the future? Yes! At UNIQLO, we recycle your used garments through our circular sustainability programs. Take our recycled down ini...

BLUE CYCLE JEANS

At UNIQLO, we are creating jeans that respect the future of our planet. Jeans born from cutting-edge technology,developed in our Los Angeles-based Jeans innovat...

MAKING THE WORLD BETTER FOR FUTURE GENERATIONS

Preparing young people to become tomorrow's leaders is pivotal to UNIQLO's mission of Unlocking the Power of Clothing. We maintain many programs to that end. On...

GENDER

All women should be able to pursue their dreams and forge a new tomorrow. We want to see women enjoy infinite possibilities. Believe in a world that enables wom...