4. Investing in smart technology to stay warm all winter
Down Collection
Find the perfect outerwear for any outfit with our down collection.
Choose from three styles of down coat to find the right style for you, whether you're wrapping up warm indoors or heading out into the cold.
Ultra Light Down
Surprisingly light and warm.
Made using premium down with a fill power of 640 and excellent heat retention, our Ultra Light Down has a two-layer structure that offers amazing lightness and warmth without any bulkiness. The high-density nylon outer material is treated with a durable water repellent finish to keep the elements at bay. All Ultra Light Down products can also be folded into a carry pouch for warmth on the go.
Seamless Down
High-performance, warm, and windproof seamless down.
A seamless design* creates a windproof effect that works alongside a durable water-repellent coating to provide reliable warmth on the coldest days. A streamlined fit and matte texture create a sophisticated look, without the bulk of conventional down clothing.
*Excluding the sides, sleeves, shoulders, and hood.
Hybrid Down
This hybrid structure combines high-quality down with moisture-absorbing, heat-generating padding.
Warm and easy to move around in, enjoy high-quality down on the body and moisture-absorbing, bio-warming padding on both sides. This clean cut style will keep you warm while providing excellent ease of movement.
Thermal Trousers
Stay warm with trousers featuring wearable biowarming technology.
The perfect pair of trousers to keep you warm all winter long, made with the innovative performance of HEATTECH.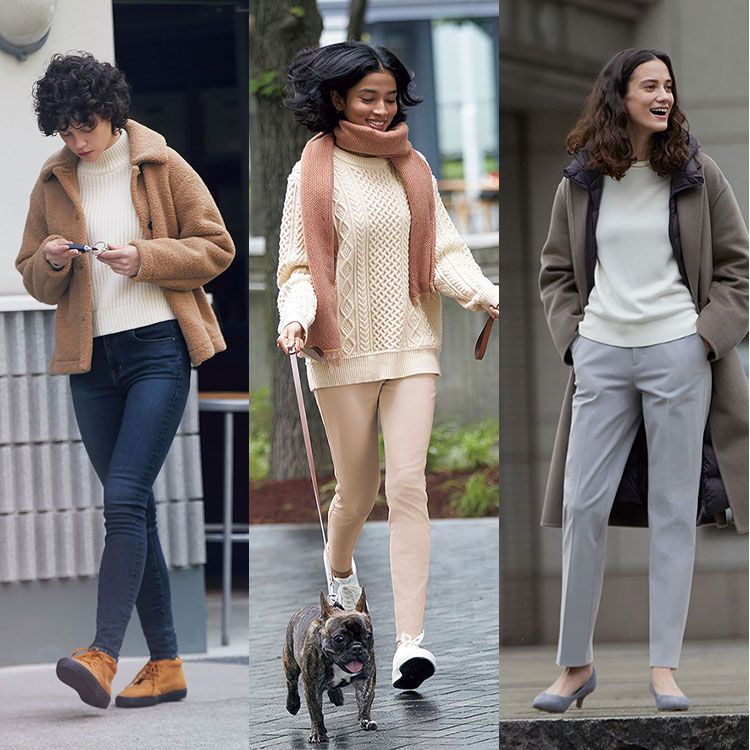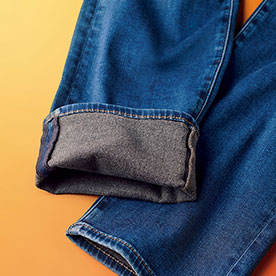 Protection from the cold, without the added bulk.
Our HEATTECH trousers have a windproof design and moisture-absorbing, heat-generating functions. With a sleek slim-fit tapered cut to keep you warm and cosy as well as stylish.
HEATTECH Technology
HEATTECH fabric absorbs moisture from the body and converts it into heat.
We incorporate HEATTECH technology into everyday clothing and accessories. This season, discover a wide range of items that will effortlessly keep you warm and comfortable throughout autumn and winter.
Choose from three levels of heat retention.
HEATTECH Extra Warm Cotton Crew Neck T-Shirt
HEATTECH Extra Warm Cotton Crew Neck T-Shirt
NEW: HEATTECH cotton
HEATTECH cotton features a soft and smooth texture and is approximately 1.5 times warmer than regular HEATTECH.
£19.90
£12.90
*Functions vary depending on the product.
Light, warm, and comfortable. High-performance HEATTECH innerwear.
The secret to HEATTECH's warmth lies in special fibres that absorb moisture from the body and convert it to heat. Lightweight, warm items can be worn with or without layers to eliminate bulkiness, even in the coldest temperatures.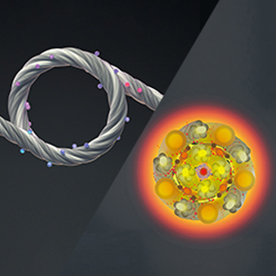 Stay warm with fabric that generates its own heat.
The special fabric uses moisture from the body to generate heat.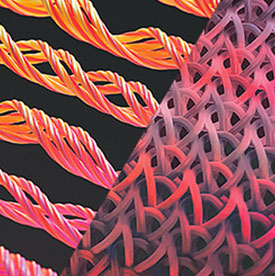 Extra-fine fibres with excellent heat retention.
Extra-fine fibres one tenth of the thickness of a human hair are used to prevent warm air from escaping.
The HEATTECH Collection.
AIRism for Autumn & Winter
Breathable AIRism fabric helps you stay comfortable all year round.
Whether you're stuck in overheated indoor spaces, or are wearing layers, you might worry about the discomfort and unpleasant odours caused by sweat. AIRism's incredible breathability and antibacterial, anti-odour functionality keep you feeling fresh and comfortable all day.
*Functions vary depending on the product.
Sustainability