App Benefits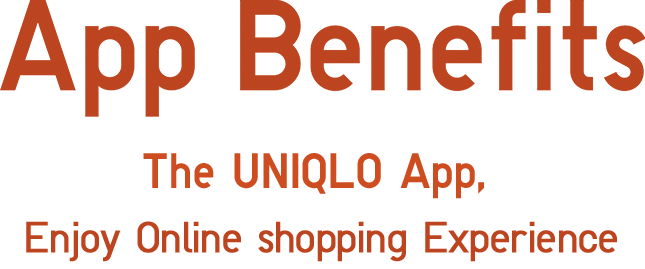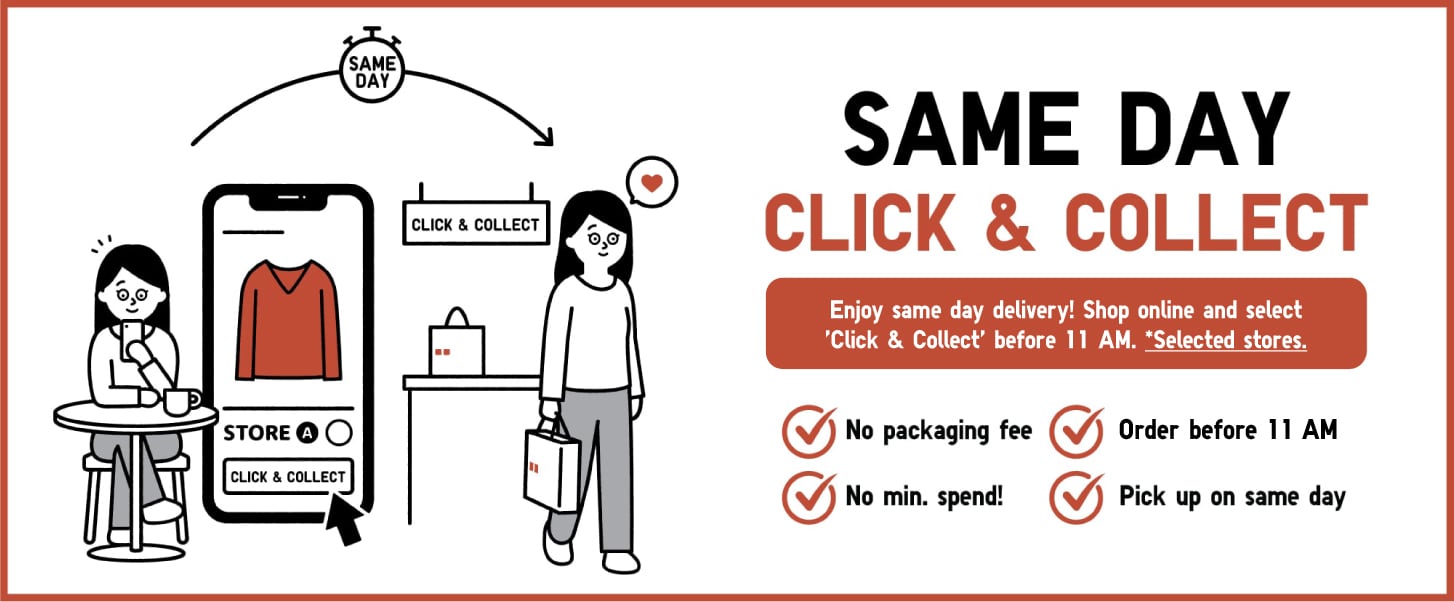 Whether you're shopping in store or online, the UNIQLO app offers lots of handy features. Take a look at the reasons to use the app every time you shop at UNIQLO.
For starters...
01

Free packaging fee when you select "Click & Collect"

, shopping online and pick-up at store

Click & Collect

Free packaging fee. No need to wait at home, just come and pick up at your available time. Please allow 3-5 days of item shipping from online warehouse.

(Due to typhoons and heavy rain in some areas, it may cause slightly delay delivery)

02

Scan barcodes

to check your prefered color and size inventory, more product detail, extra size and more

Scan product barcodes

Scan barcode on product tag to check for more details.
- Check stock of your prefered color, size or extra size for online or any stores.
- More product details, e.g. material, function, styling, reviews, etc.

03

See

product reviews

from users

Product reviews

On the product page, you can read reviews from experience of real users to help you choose the right product.

04

Get notified when styles you want are

back in stock

Back-in-stock notifications

Get notified when the style you've been eyeing up is back in stock when you become an app member and turn on app's notification or register to get an email notification.
Benefits of using the app when you shop in store
Benefits of using the app when you shop online
But wait, there's even more...
Shopping is even easier with the UNIQLO app