4. Have a warmer winter with smart technology.
Choice of Down
Easily find the perfect outerwear for any outfit with UNIQLO's down variety.
Uniqlo's down coats continue to evolve according to various scenes and trends. The lineup of three different styles of down coats will cover a wide range of uses, from innerwear to outdoor activities.
Ultra Light Down
Surprisingly light and warm.
Made using premium down with a fill power of 640 and excellent heat retention. By using a two-layer structure that does not feature bulky down packs, it offers amazing lightness and warmth. The high-density nylon outer material is treated with a durable water repellent finish and it comes with a carry pouch to make it easy to fold up and pack away.
Seamles Down
Seamless design so it is light, warm, and windproof.
The seamless design* prevents wind from seeping through with an added durable water-repellent coating. It doesn't have the bulky feel unique to conventional down, so the streamlined fit and matte texture create a sophisticated look.
*Excluding the sides, sleeves, shoulders, and hood.
Hybrid Down
A hybrid structure combining high-quality down material with moisture-absorbing, heat-generating padding.
Warm and easy to move around in, with high-quality down material for the body and moisture-absorbing, bio-warming padding on both sides. A stylish down with a clean cut that will keep you warm and provide excellent mobility.
Warm pants
Stay nice and warm with pants featuring wearable technology.
The perfect pair to keep you warm during cold seasons thanks to added HEATTECH. They're the go-to pants to stay warmer all winter long.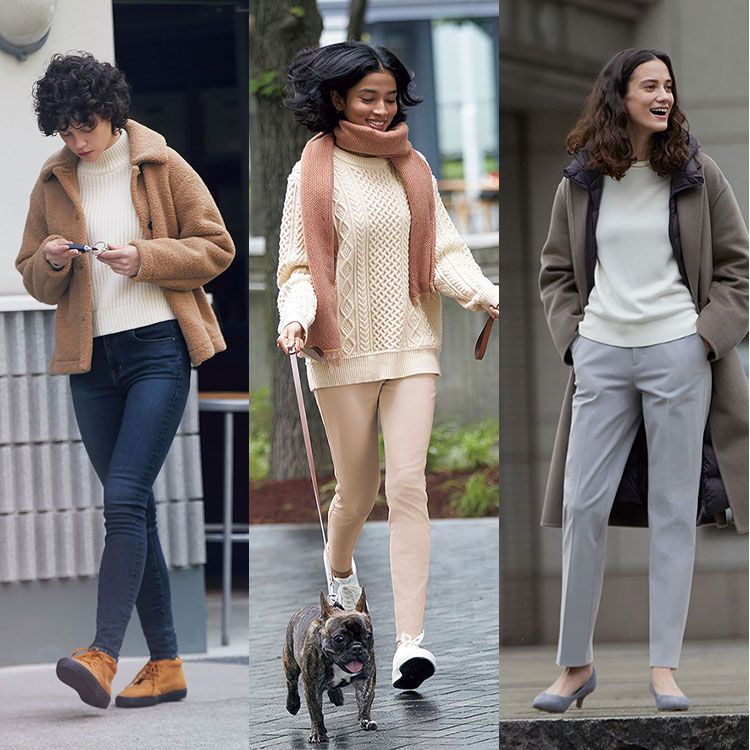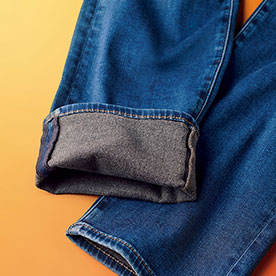 Smart cold protection without the added bulk.
UNIQLO's warm pants featuring HEATTECH fabric with a windproof design and moisture-absorbing, heat-generating functions. Even with its sleek slim-fit tapered cut, it keeps you warm and cozy so you can enjoy your usual styles on cold days.
HEATTECH
HEATTECH fabric absorbs moisture from the body and converts it into heat.
HEATTECH technology is now incorporated into clothes and accessories that you wear every day. This season, we offer a wide range of items that will keep you warmer this fall and winter.
HEATTECH styles offered in three levels of heat retention.
New arrival HEATTECH COTTON
New arrival HEATTECH COTTON
The surface is made of HEATTECH cotton for a soft and smooth texture. Approximately 1.5 times warmer than regular HEATTECH.
Thin, light and warm. Even when layered, it's not bulky, and the DRY technology protects against sweat and stickiness for added comfort.
2.25 times warmer than our regular HEATTECH. Thanks to its moderate thickness, it can be worn on its own to brave even the most extreme cold.
*Functions vary depending on the product.
Light, warm, and comfortable. High-performance HEATTECH innerwear.
The secret to HEATTECH's warmth lies in its special fibers that absorb vapors from the body and convert them into heat. Lightweight, warm items can be worn with or without layers and help eliminate winter bulk, even in the coldest temperatures.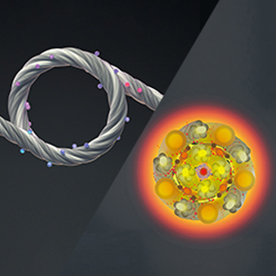 The fabric itself generates heat to keep you warm.
The rayon fabric adsorbs water vapor emitted from the body and uses the energy generated from that water to generate heat.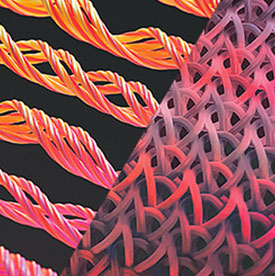 Extra-fine fibers with excellent heat retention.
Extra-fine fibers that are about 1/10 the thickness of a single strand of human hair are used to prevent warm air from escaping while maintaining high heat retention.
A variety of HEATTECH items.
AIRism Fall / Winter
AIRism helps you weather the drop in temperatures during the fall and winter seasons.
When you're stuck indoors with the heat on, or are wearing layers, you may worry about feeling sweaty and sticky, or the unpleasantodors caused by sweat. AIRism's dry functions, moisture absorption-desorption functions and antibacterial and deodorant functions will k eep you feeling fresh and comfortable all day.
*Functions vary depending on the product.
Sustainability