New items available Friday, July 22, 2022

UNIQLO UT PEACE FOR ALL.
100% OF PROCEEDS WILL HELP PEOPLE
AROUND THE WORLD.
JOIN THE MOVEMENT.
The world needs peace now more than ever. With just a simple T-shirt, we can help make the world a better place. Introducing the UNIQLO UT PEACE FOR ALL project: an ongoing collection of T-shirts designed by world-renowned leaders in art, design, literature, science, and sports. 100% of profits* will go towards international organizations that aid those affected by poverty, discrimination, violence, conflict, and natural disasters. By wearing these T-shirts, we can share our hope for world peace and a future where everyone can live in safety.
*UNIQLO parent company Fast Retailing Co., Ltd. will donate an amount equivalent to all profits (no less than 20% of the selling price) equally among UNHCR, Save the Children Japan, and Plan International Inc.. This sales promotion is conducted by Fast Retailing, a parent company of UNIQLO Japan.
How Donations Work
All the proceeds from the charity T-shirts purchased will be donated to international organizations to support victims of poverty, discrimination, violence, conflict, and war.



Charity T-Shirts
Well-known people who agree with the idea of "taking action in the name of global peace" have participated voluntarily in the project by designing a UT graphic T-shirt that embodies their individual call for peace. The charity T-shirts are available at UNIQLO stores and online.
$19.90 each
Project support members
JONATHAN ANDERSON / TADAO ANDO / INES DE LA FRESSANGE / AYUMU HIRANO / REI INAMOTO / KOSUKE KAWAMURA / SHINGO KUNIEDA / CHRISTOPHE LEMAIRE / HARUKI MURAKAMI / KEI NISHIKORI / GORDON REID / KASHIWA SATO / ADAM SCOTT / HANA TAJIMA / SHINYA YAMANAKA
Available Friday, July 22, 2022
On sale Friday, June 17, 2022
AYUMU HIRANO
"Boarders Have No Borders"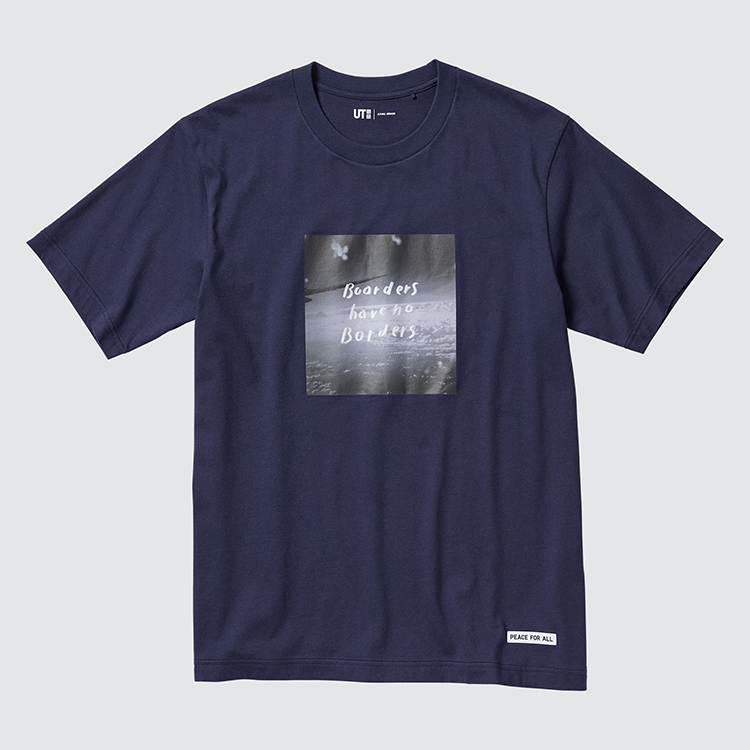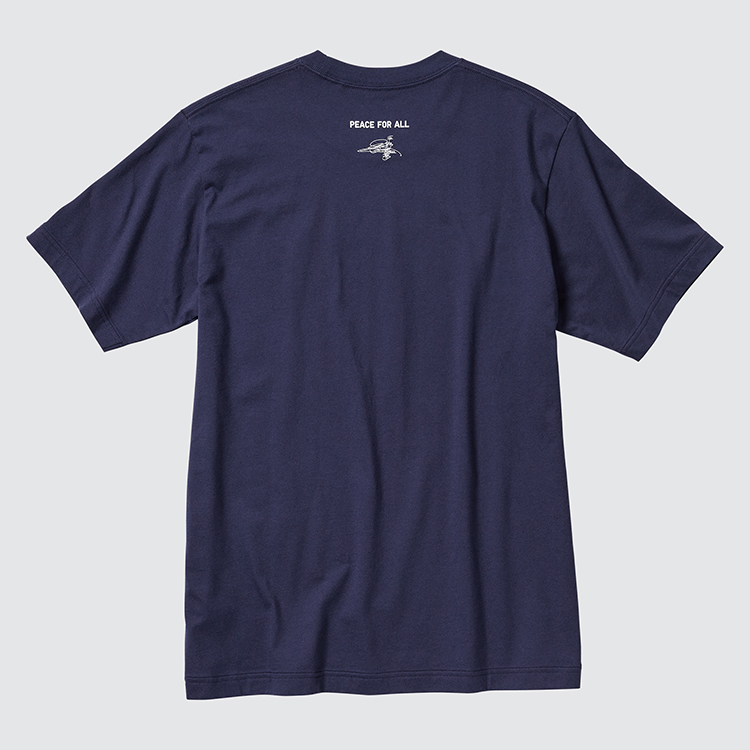 "I've interacted with people from different countries through snowboarding and skateboarding since I was a child and I've learned a lot. It's great that you can enjoy an exciting session with a single board, regardless of what country you are from. Times like that make me wish we could all live our daily lives without forgetting to respect each other."
AYUMU HIRANO
Professional Snowboarder, Skateboarder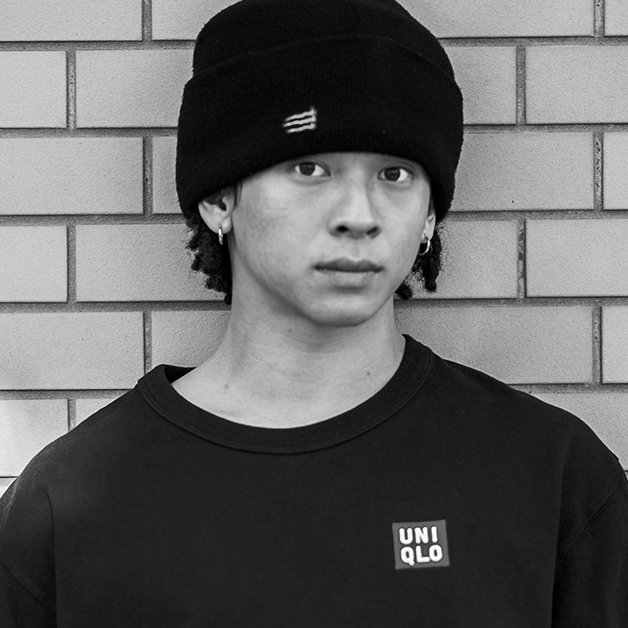 Ayumi Hirano is an Olympic snowboarding and skateboarding star. At 15, he became the youngest Japanese medalist ever at the Winter Olympics. Ayumi was a Gold medalist for snowboarding at the 2022 Beijing Olympics.
SHINGO KUNIEDA
"Peace Will Get Us Through"
"Whenever I play wheelchair tennis in different places around the world, I am always struck by the power of sports that enables us to mutually respect and challenge other players and enjoy the vocal support from the crowd, unfettered by national borders. I hope as many people as possible get to experience the wonder of sharing emotions when watching or playing sports themselves. That desire inspired me to participate in this project."
SHINGO KUNIEDA
Professional wheelchair tennis player

The king and pioneer of wheelchair tennis, Shingo Kunieda holds the record of being the first wheelchair tennis player to complete a Grand Slam. He's earned 4 gold medals at the Paralympics, 27 Grand Slam singles titles, and 21 doubles titles.
KEI NISHIKORI
"Play for Peace"
"What can I do? The first thing that springs to mind is to put my all into playing tennis and to enjoy it. I want to give hope to as many people as I can and encourage their dreams by determining to play my very best and always remembering to enjoy tennis. I hope that my tennis and everyone else's play will put a smile on more people's faces."
KEI NISHIKORI
Professional tennis player
Kei Nishikori is a history maker and the pride of his homeland. He is the first Japanese player to make the finals at the US Open, enter the top 4 in world rankings, and win an Olympic medal in 96 years.
GORDON REID
"Challenge and Change the World"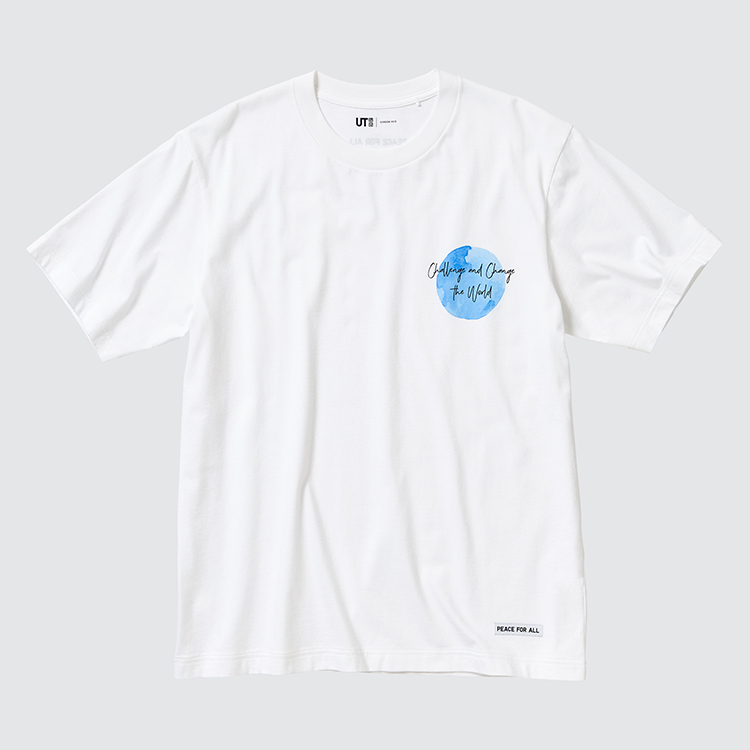 "I've told myself to 'never stop challenging' ever since I started playing wheelchair tennis. I would consider it an honor if my efforts and my passion helped to motivate others and inspired them to continue pushing themselves in the face of challenges in life. It is with this in mind that I have decided to participate in this project."
GORDON REID
Professional wheelchair tennis player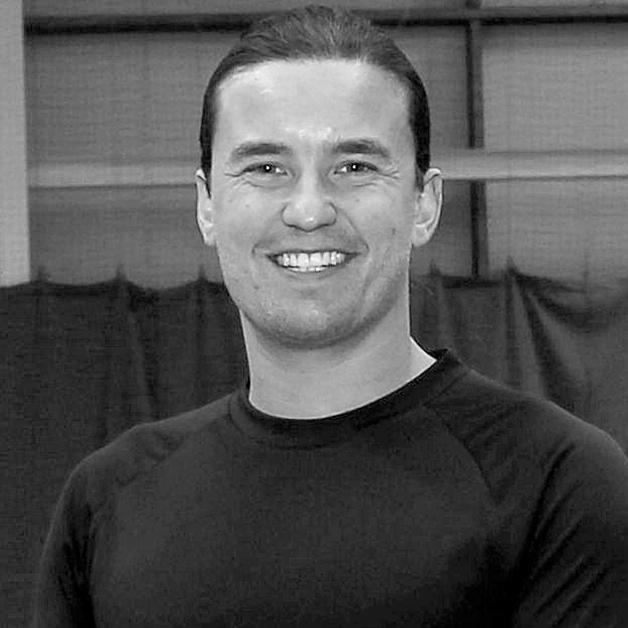 As a wheelchair tennis star, Gordon made history for being part of the first pair to complete a Men's doubles wheelchair tennis Grand Slam. He is also a 2-time Singles and 19-time Doubles Grand Slam Champion. Gordon has earned Paralympic medals in gold, silver, and bronze.
ADAM SCOTT
"Peace, Love, Par"
"Along with peace and love, as a golfer, I hope for all things being 'par.' Everything should be good, equal, and calm."
ADAM SCOTT
Professional golfer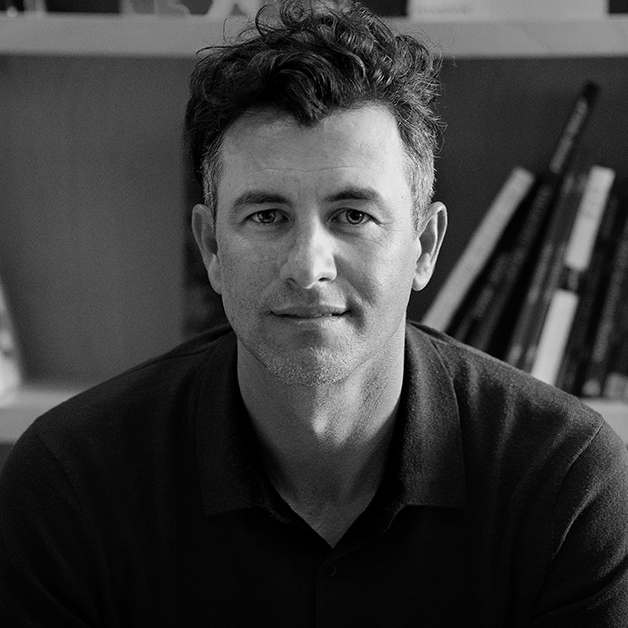 Adam Scott was born on 16th July 1980 in Adelaide, Australia. He is one of the world's top golfers with the most consecutive starts as an active player. In April 2013, just after becoming a Global Brand Ambassador for UNIQLO, he became the first Australian to win a Masters championship. He established the Adam Scott Foundation in 2005, providing educational opportunities for children and young people.
JONATHAN ANDERSON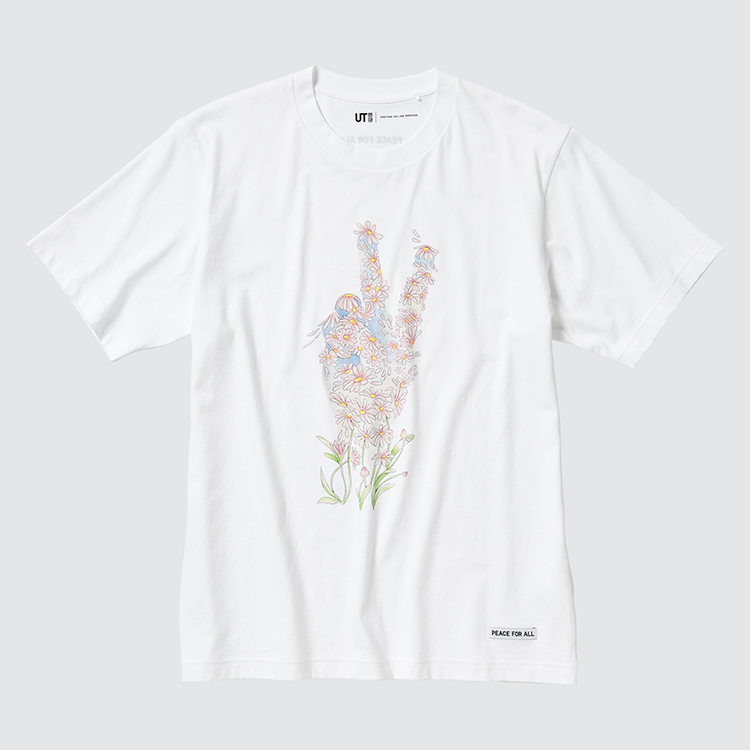 "In ever more uncertain times, we need to do all we can to support those who need it most.
The fashion community must work together to make the best possible contribution to society that it can."
JONATHAN ANDERSON
Designer
Northern Irish designer Jonathan Anderson founded JW ANDERSON in 2008.
At first, it was a collection of elaborate accessories that quickly caught on and had the opportunity to appear at London Fashion Week 2008.
The success of this debut collection earned praise and commercial success for Anderson, whose label is now considered one of the most innovative and progressive brands in London.
The UNIQLO and JW ANDERSON collection was first released in Fall/Winter 2017
REI INAMOTO
"There Is No Peace Without Love"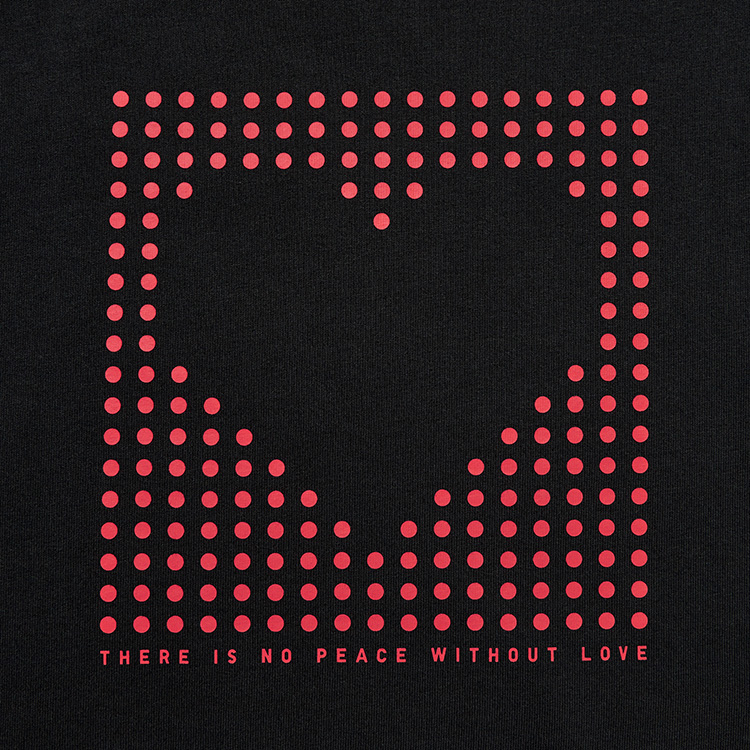 "Achieving PEACE FOR ALL may not be easy but there is a simple place to start:

There is no peace without love.

Each dot in my design represents a nation on Planet Earth, with the hope that one day, we'll think of ourselves as one humanity bound by love."
REI INAMOTO
Creative Director

Creative Director Rei Inamoto was named in Creativity Magazine's Annual "Creativity 50" as well as one of the "Top 25 Most Creative People in Advertising" in Forbes Magazine. Rei is also a Founding Partner of I&CO, a Business Invention Firm in NY and Tokyo.
KOSUKE KAWAMURA
"Give This World Good Energy"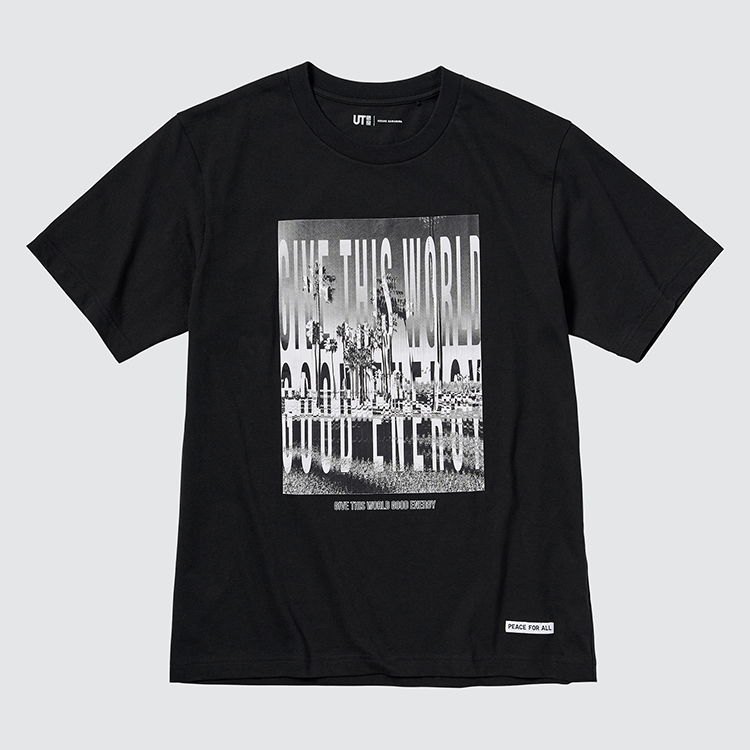 "Collecting and melding disjointed individual pieces into one creates a large presence and power. I created this design thinking that if everyone could transmit even tiny pieces of positive energy in their own way, then the world would move in a better direction."
KOSUKE KAWAMURA
Collage Artist, Graphic Designer, Art Director

Kosuke Kawamura was born in 1979 in Hiroshima Prefecture. As a collage artist, he has collaborated with a variety of artists and held solo and group exhibitions throughout Japan and internationally. His varied work includes graphics for clothing brands, book covers, advertisement designs, and artistic direction for CD and DVD packaging.
CHRISTOPHE LEMAIRE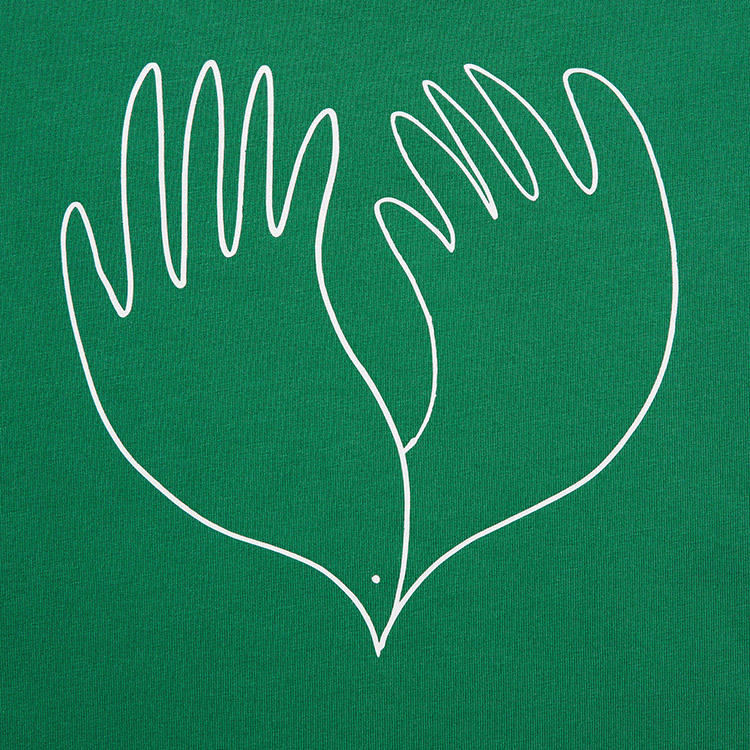 This design's combination of the peace symbol of the dove with two hands expresses our desire to "care."
If we want peace for all, we must question our lifestyles and materialistic values. This means we need to relearn how to care for the planet. With time, we can protect bio-diversity and create decent, sustainable living conditions. This change is possible. It is just a matter of goodwill.

CHRISTOPHE LEMAIRE
Designer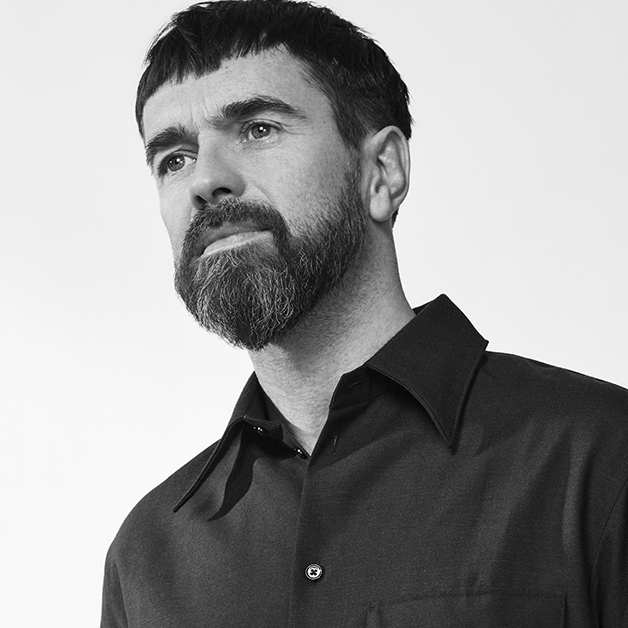 Christophe Lemaire has been designing his namesake collection since 1991. He has also served as Artistic Director of Lacoste and Artistic Director of women's ready-to-wear at Hermès. In 2015, he partnered with UNIQLO, resulting in the UNIQLO AND LEMAIRE collaboration collections for Fall/Winter 2015 and Spring/Summer 2016. Christophe Lemaire was appointed Artistic Director of the UNIQLO Paris R&D Center in 2016, where he and his handpicked team of designers create the Uniqlo U collection.
HANA TAJIMA
"Peace"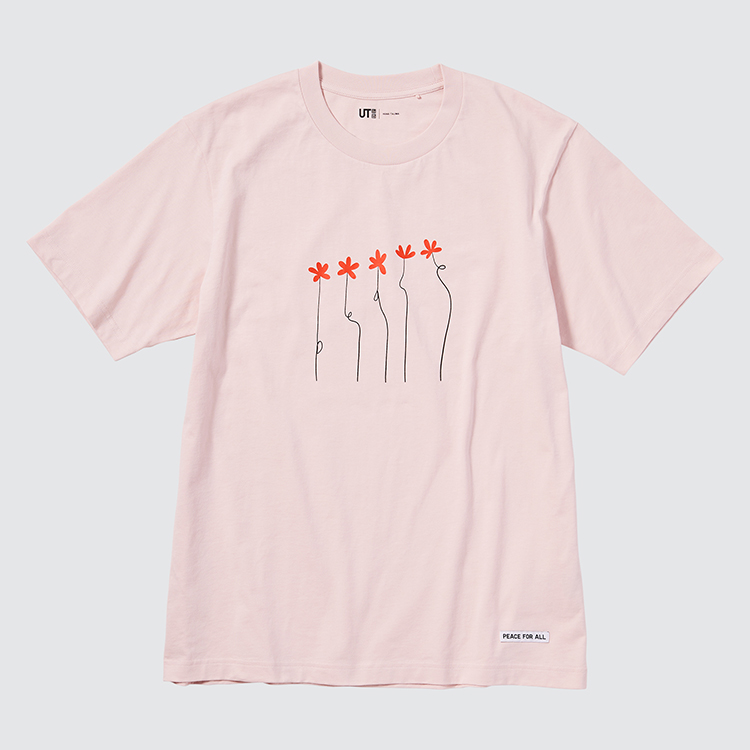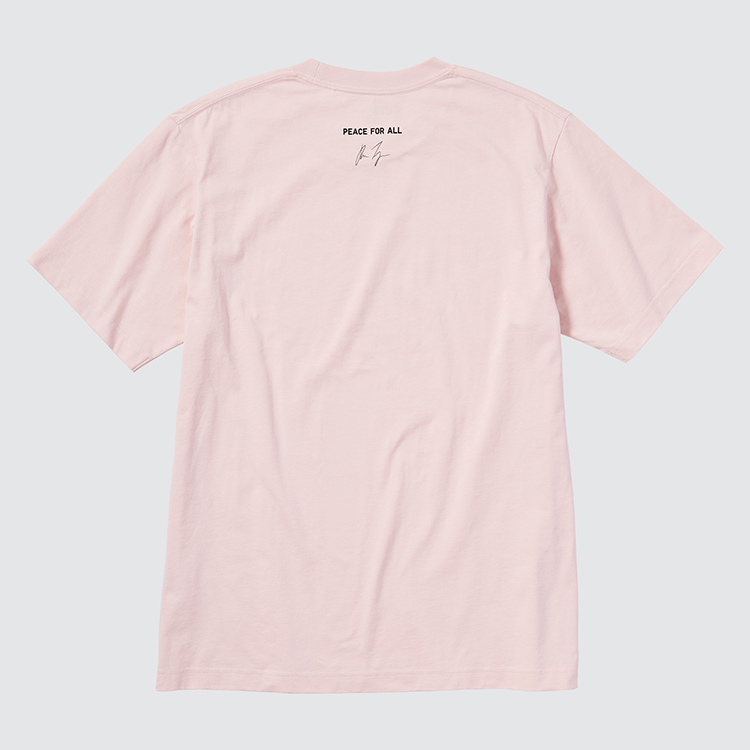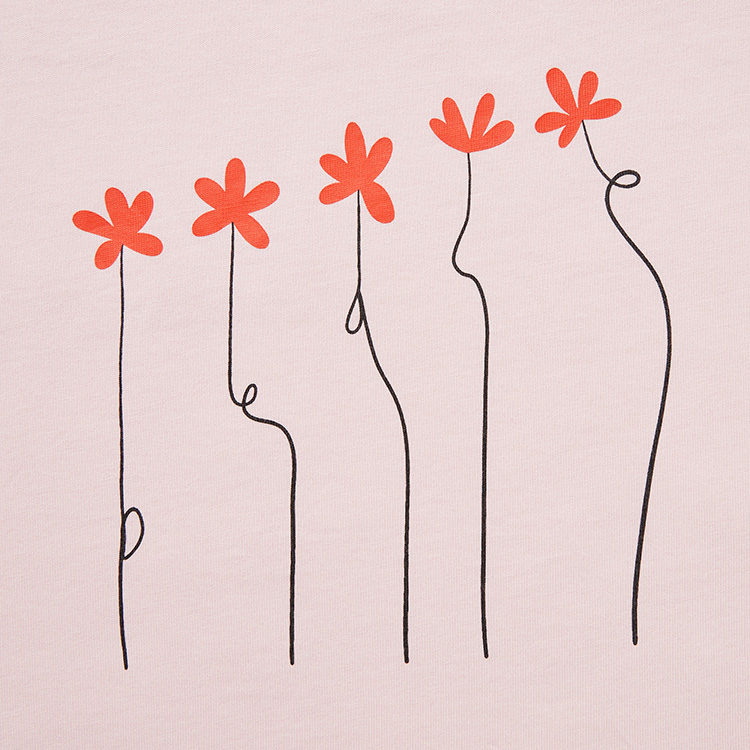 "I wanted to create a design that would represent how we are all connected to the earth and to each other. Our own joy also contains the joy of others. When we bring peace to others we can also bring peace to ourselves. And when we are all free to be joyful, the world is a more colourful, and more abundant place."
HANA TAJIMA
Designer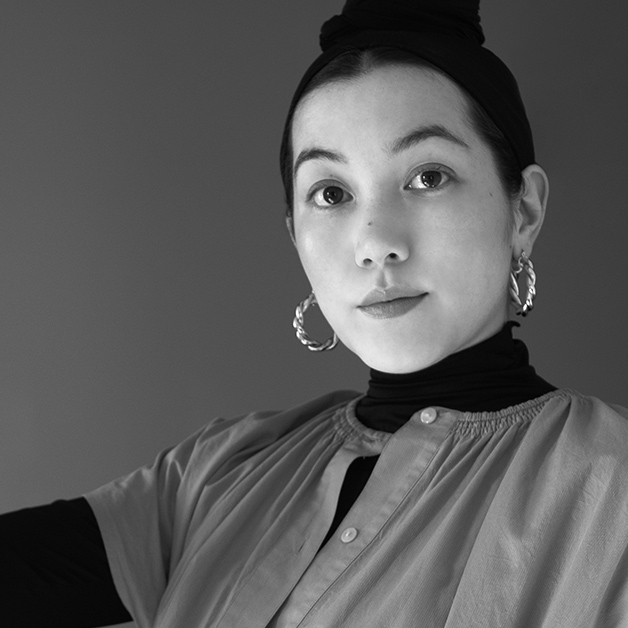 UK-born fashion designer Hana Tajima is changing the way women dress all over the world. Her contemporary, functional designs, which are both culturally sensitive and extremely versatile, continue garnering international attention.
Tadao Ando
"The Earth is One"
In today's increasingly fragmented world, we need to reacquaint ourselves with the fact that we all live together on one single planet. That is why I have used this particular message. To achieve "The Earth is One," it is vital that each one of us thinks very carefully about what we, as individuals, can do for society.
Tadao Ando
Urbanist, Architect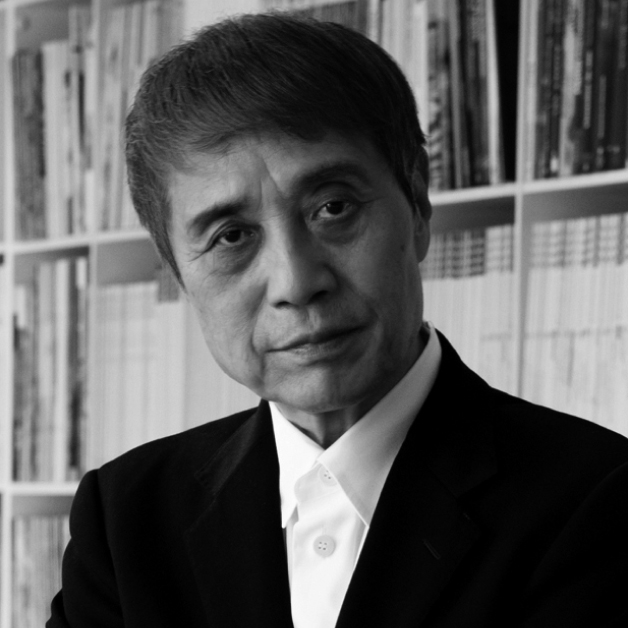 Tadao Ando founded Tadao Ando Architect & Associates in 1969, and became a professor at the University of Tokyo in 1997 and professor emeritus in 2003. His many works include Japan Pavilion for Expo '92, Church of the Light, Osaka Prefectural Chikatsu Asuka Museum, Awaji Yumebutai, Hyogo Prefectural Museum of Art, Modern Art Museum of Fort Worth, Punta della Dogana, and Bourse de Commerce.
INES DE LA FRESSANGE
"Peace for All"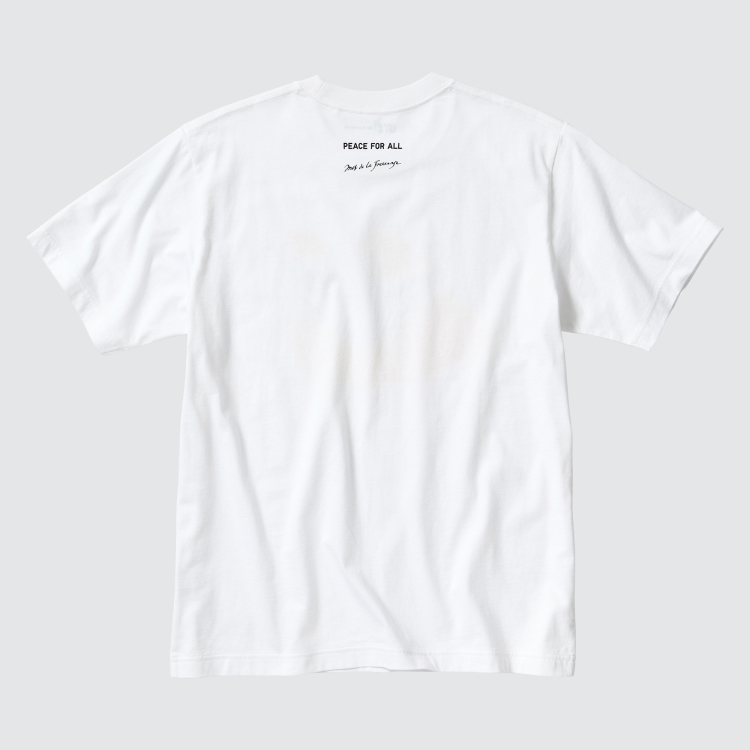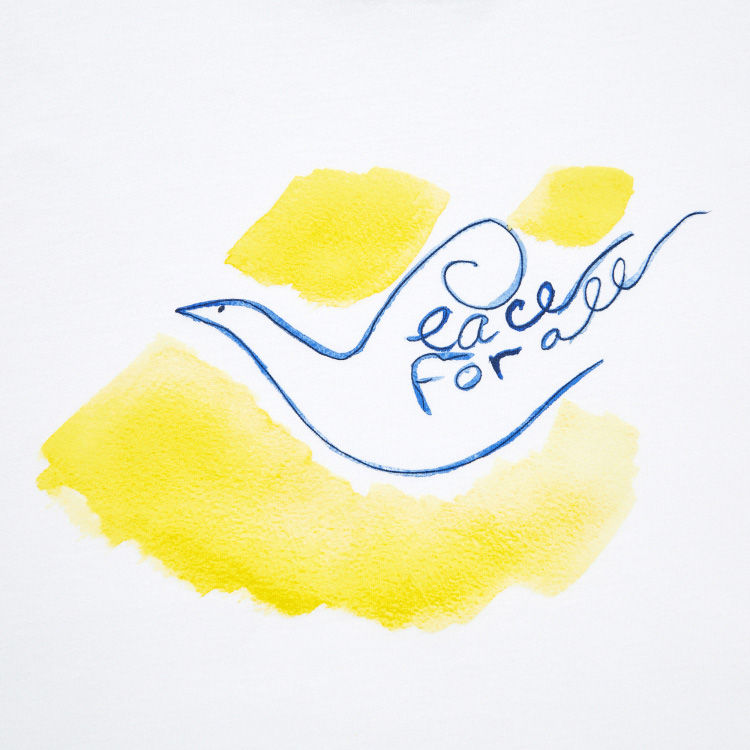 Today designers and fashion brands must be generous and think firmly about the world and about humanity. I believe people will enjoy participating in this new and ongoing commitment and expressing their views about peace in such a pacific way. Don't you want to wear this T-shirt?
INES DE LA FRESSANGE
Model and designer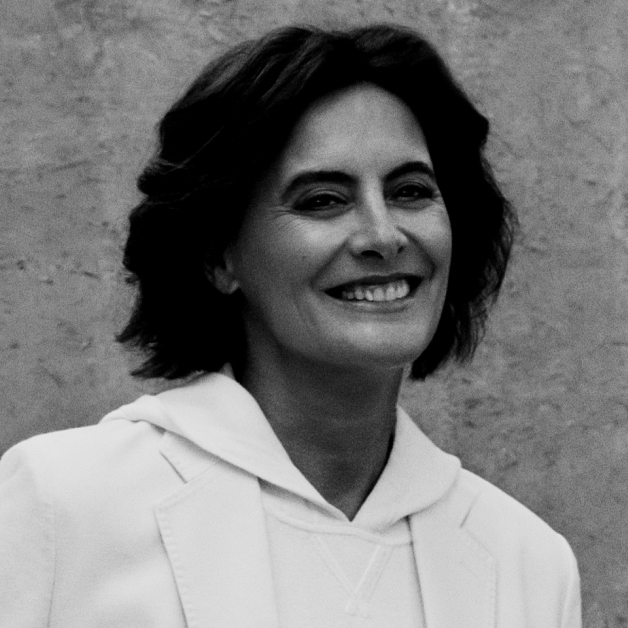 Ines de la Fressange started modeling and quickly became part of the famous and worldly known top models, walking for the biggest high fashion houses from age 17. She is a style icon and beloved muse. In 2013, she reestablished her own brand as an art director, embodying modern "Parisian chic."
Haruki Murakami
"Save humans, save cats"
I just wanted to be of some use (maybe not much, but still...) I think it would be nice to create a world in which people, and cats, can live in peace.
Haruki Murakami
Novelist
Haruki Murakami was born in 1949 in Kyoto Prefecture. Debuting in 1979 with Hear the Wind Sing, Murakami's major works include Norwegian Wood, Kafka on the Shore, and 1Q84. His work has been translated into different languages all over the world and received multiple prizes, including the Franz Kafka Prize. He has also translated many of the books that influenced him the most, including The Great Gatsby and Catcher in the Rye. He has seen Harper more times than any other movie, and also loves the novel it was based on.
Kashiwa Sato
"PEACE FOR ALL"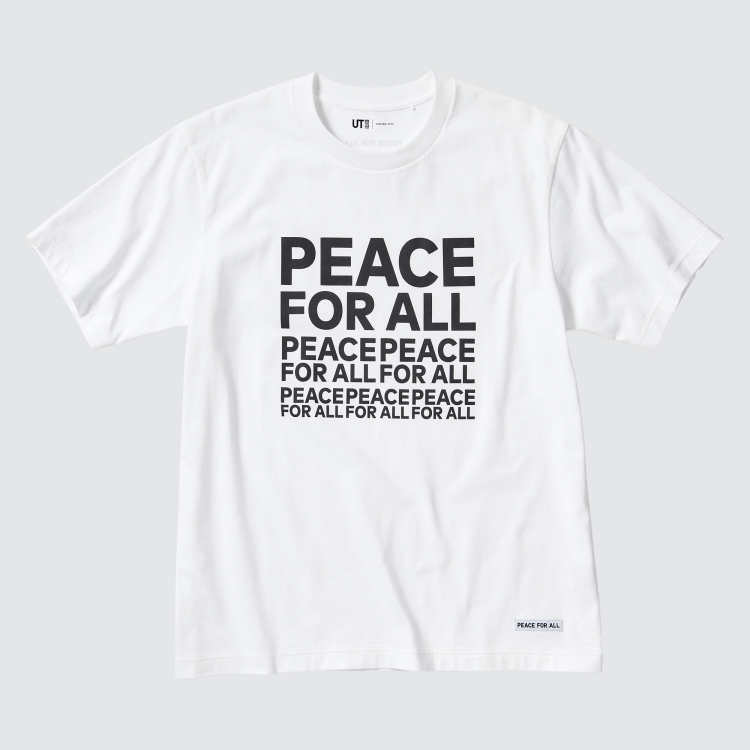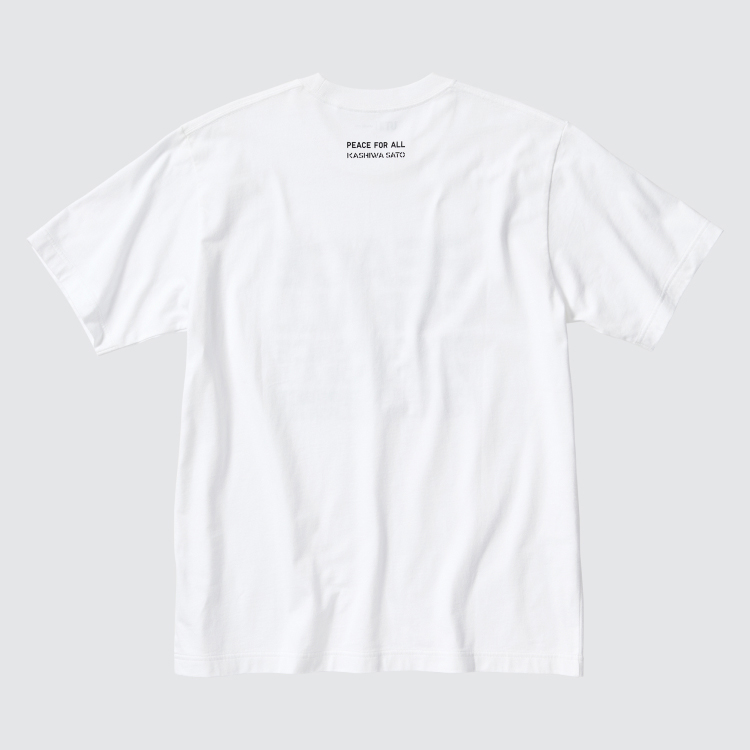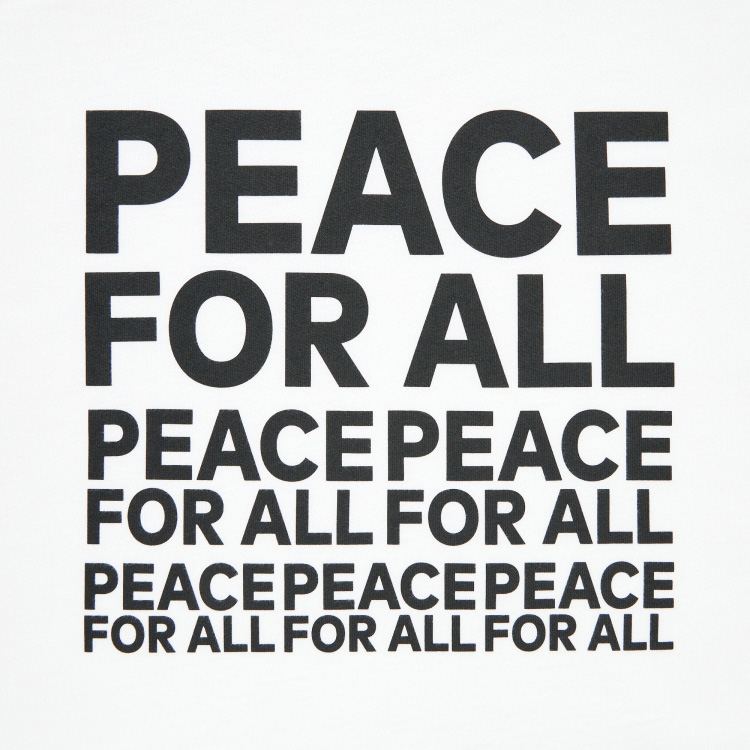 I designed my T-shirt to convey the concept of PEACE, straight and simple. The repeated call for PEACE FOR ALL represents the feelings and voices of many people worldwide. It expresses a strong and heartfelt desire for a peaceful world.
Kashiwa Sato
Creative Director
Kashiwa Sato is the Creative Director and CEO of SAMURAI INC. As a comprehensive "total producer" for brand strategies, he collaborates with a number of leading companies on different projects. He produced the launch of UNIQLO's UT brand in 2007.
Shinya Yamanaka
"Humanity must progress."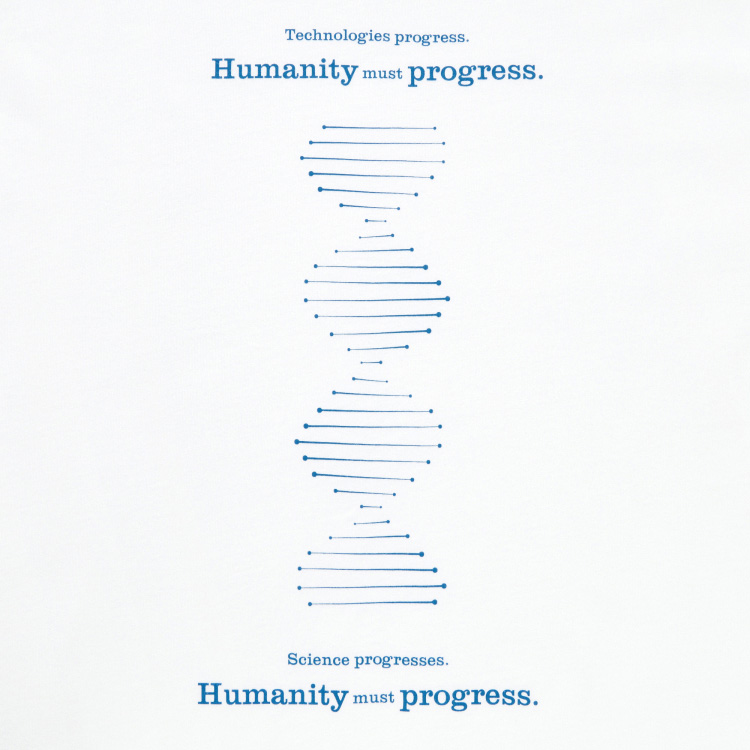 I took part because I wanted to do something useful as an individual in addition to promoting research as a physician-scientist. The ability of science and technology to change the world for the better is entirely dependent on the people who use it. So I added the message "Humanity must progress."
Shinya Yamanaka
Physician-Scientist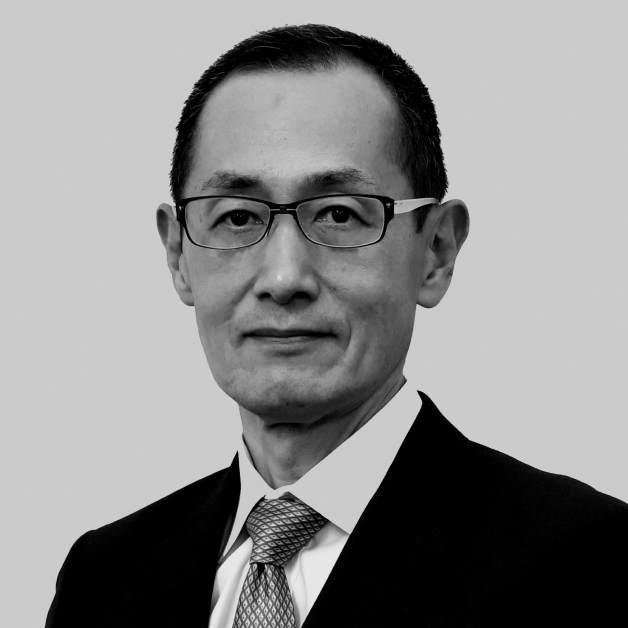 Dr. Shinya Yamanaka was awarded the Nobel Prize for Physiology or Medicine in 2012 for successfully generating induced pluripotent stem (iPS) cells from skin cells. He is a professor at the Center for iPS Cell Research and Application (CiRA) at Kyoto University, the Representative Director of the CiRA Foundation, and a Senior Investigator at the Gladstone Institutes in the United States.
Donation Recipients
All the proceeds from the charity T-shirts purchased will be donated to international organizations to support victims of poverty, discrimination, violence, conflict, and war.

UNHCR
UNHCR, the UN Refugee Agency, leads international action to protect people forced to flee because of conflict and persecution. They deliver life-saving assistance like shelter, food, and water; help safeguard fundamental human rights; and develop solutions that ensure people have a safe place to call home where they can build a better future.

Save the Children
Save the Children is an international NGO that works to make children's rights to survival, development, protection, and participation a reality worldwide. It was established in the UK in 1919 and is currently at work in approximately 120 countries.

Plan International Inc.
Plan International Inc. is an independent development and humanitarian organization that advances children's rights and equality for girls. They believe in the power and potential of every child. But this is often suppressed by poverty, violence, exclusion, and discrimination. And, it's girls who are most affected. Working together with children, young people, our supporters and partners, they strive for a just world, tackling the root causes of the challenges facing girls and all vulnerable children.
Changing our future through the power of clothing
CLOTHING SUPPORT

We donate clothing collected from customers through recycling activities to refugees in need. Working with UNHCR, NPO, and NGOs worldwide, we confirm necessary volumes, clothing types, and delivery routes, and ensure the right people are in the right place to conduct effective needs-appropriate clothing support initiatives.

DISASTER RECOVERY ASSISTANCE

After natural disasters in Japan and elsewhere around the world, UNIQLO leverages its store network to provide clothing and financial support to people in affected areas as swiftly as possible.

MAKING THE WORLD BETTER FOR FUTURE GENERATIONS

We also leverage our worldwide network to provide learning opportunities so children can fulfill their potential.

Diversity and Inclusion

Countless individuals work with us to create clothing that contributes to better living worldwide for everyone. We embrace differences and respect individuality in our commitment to building teams in which all members can excel.
PEACE FOR ALL