Art + Tennis + Culture:
a global series of events for the next generation.
Around the World with Roger Federer is a series exploring the intersection of art, tennis, culture and philanthropy; uniting people in the name of global community and the next generation.
New York
AUGUST 8th, 2023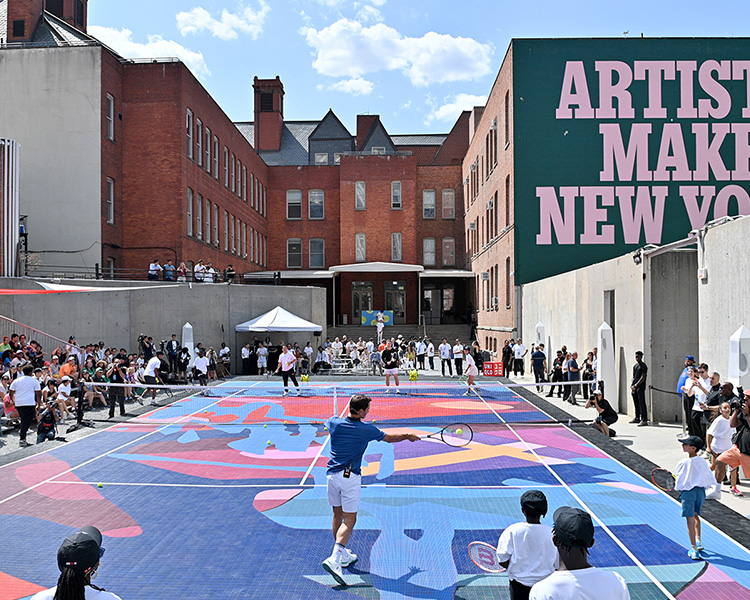 "Around the World brings together everything that I'm passionate about, art, culture, kids, tennis, and travel—you name it." - Roger Federer
A Perfect Day of Tennis, Art, and Culture in NYC
"Around the World with Roger Federer", a new global event series of art, tennis, and culture for the next generation, kicked off in New York in the summer of 2023. Spirits were running high on a beautiful day at MoMA PS1 in the heart of Queens, and on a tennis court designed with artwork by KAWS, vibrant colours and dynamic shapes seemed to channel the energy of the young players in attendance from the Kings County Tennis League—a program founded to spark the potential of kids living in and around Brooklyn public housing.

Roger Federer spent the day coaching them in the fundamentals of tennis—from the serve toss to the slice backhand and more. It was a thrill to see Roger unleash the beauty of his form, and it was clearly a lot of fun to hit balls with the maestro himself.
"It was important for me, once I became more famous, to become more of a role model." - Roger Federer
The event also featured live painting by Brooklyn-based artist Hisham Akira Bharoocha, who created a mural on which the kids were invited to paint and add their own artistic touch. The mural was donated to the Kings County Tennis League as a gift to the city. Afterwards, UNIQLO hosted a Q&A with Roger Federer and the kids in attendance.

For the launch of a global effort to nurture a new generation of talent in major cities around the world, this was just the beginning. Stay tuned for more.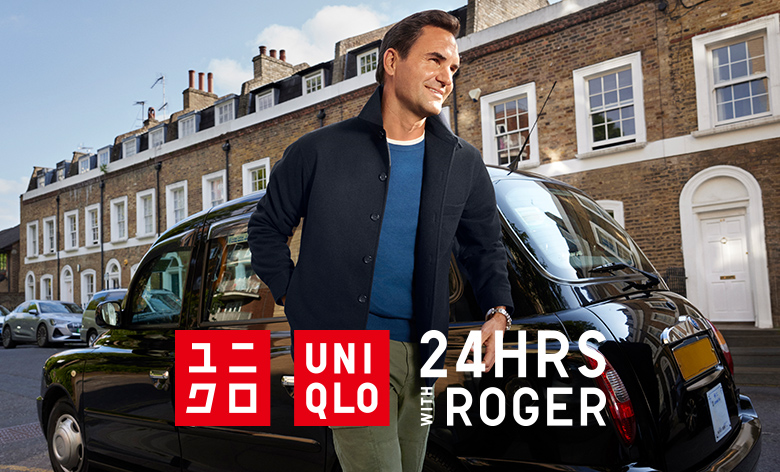 24 hours with Roger
As a tennis pro, Roger travelled the world—but there was never time to explore. This new video series uncovers some of his favourite cities, 24 hours at a time.