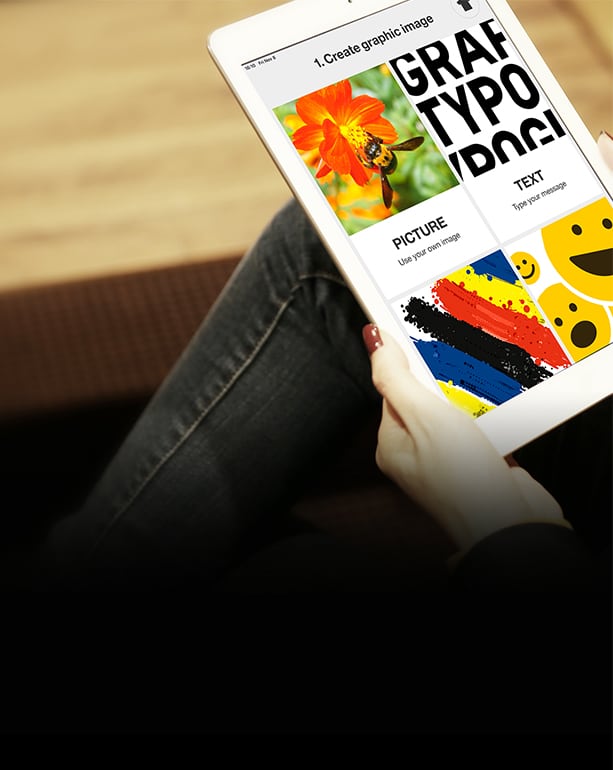 Customization styles
Choose your preferred customization style!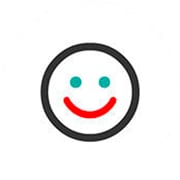 Character stickers
Choose from our sticker album, including designs from Disney, Snoopy, and local artists.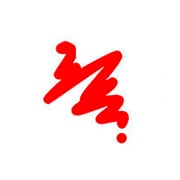 Paint
Get creative with our in-app paint function.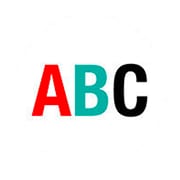 Typography
Type your own message and express yourself on a T-shirt.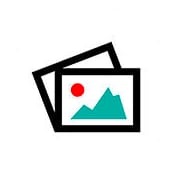 Images
Send your own image to us and get it printed on a T-shirt.
Sticker designs
Choose your favorite sticker and design a T-shirt, sweatshirt or other item.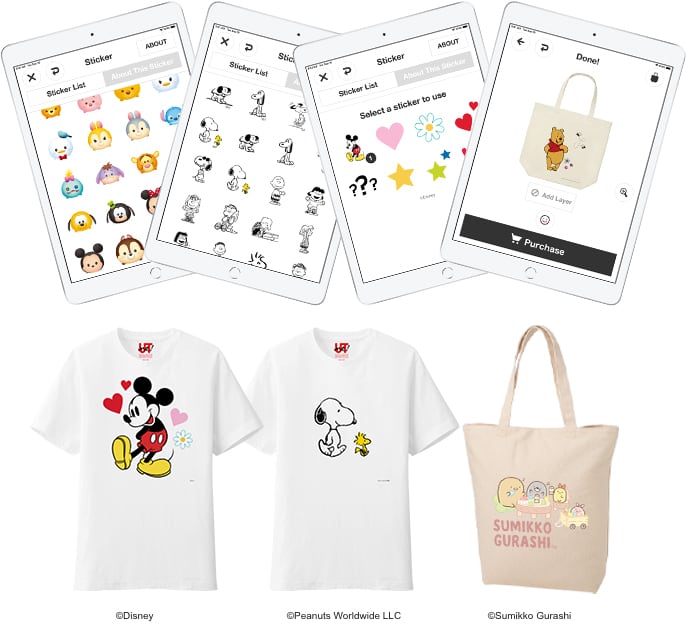 How to order UTme!
STEP 1

Choose your item and size from the sales floor.

STEP 2

Create your own design at the UTme! booth.

STEP 3

Check the design guidelines. Note: If your design doesn't follow the guidelines, we may not be able to process your order.

Your design will be printed at the UTme! booth.
Prices & Availability
Adult Short-Sleeve T-Shirt

$24.90

Color: White

Size: XS - XL

Kids Short-Sleeve T-Shirt

$19.90

Color: White

Size: 3 -11 YO

Tote Bag

$29.90

Color: Off White

Size: One Size

Mini Tote Bag

$14.90

Color: Off White

Size: One Size
Materials

Printing process

Inkjet Printing

Material

100% Cotton

Store information
Give UTme! a try at your nearest store!
UNIQLO SOHO, NY
546 Broadway, New York, NY 10012, United States of America
Google Maps
UNIQLO 5TH AVENUE, NY
660 5th Ave, New York, NY 10103, United States of America
Google Maps
DISNEY SPRINGS, FL
Disney Springs, 1674 E Buena Vista Dr, Lake Buena Vista, FL 32830, United States of America
Google Maps
1450 Ala Moana Blvd #2730, Honolulu, HI 96814, United States of America
Local Artists We Partner With
We always collaborate with local artists to make their
artwork into fun stickers for creating your own T-shirts!
Check out the artists that we're partnering with right now.
Loe Lee
She is an illustrator, designer, and muralist living in New York City (Chinatown, SoHo). Additionally,
she is the senior designer for VICE Media Group. 2020 - Creative Quarterly 62 ("Hope in New York
City" series). Her clients include: Seamless, Coca-Cola, Grubhub, Adobe, CVS, Scholastic, and
more. When she is not drawing, she is either trying out new Cantonese recipes or cuddling my
two big dogs.
@byloelee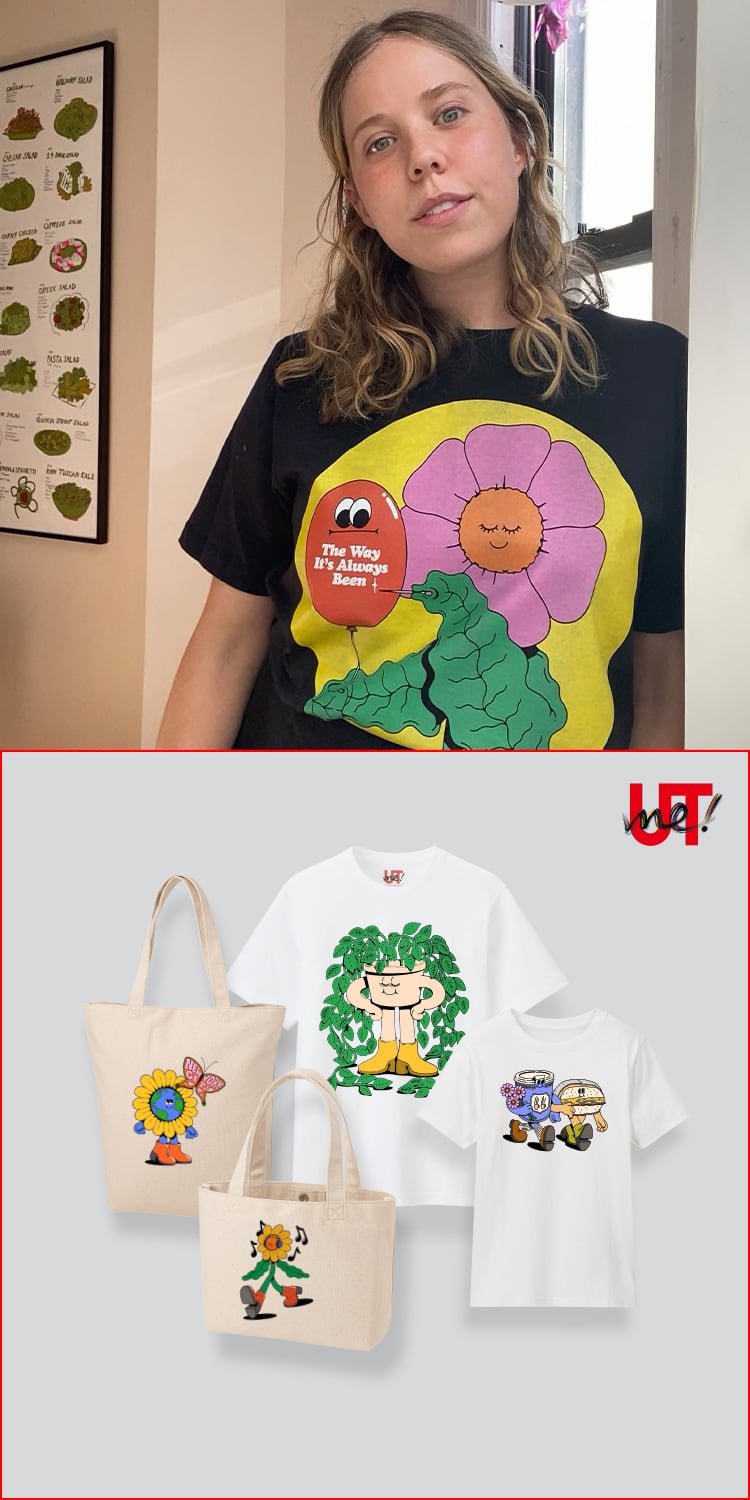 Lauren Martin
Illustrator Lauren Martin finds humor in the mundane parts of everyday life. In her world, every
inanimate object has a personality. Born and raised in New York City, she began honing her
artistic skills at a young age, studying oil painting, and eventually getting a BFA in Textile &
Surface Design. Also an accomplished musician, she plays synth in critically acclaimed indie rock
band Frankie Cosmos.
@laurenmartin_studio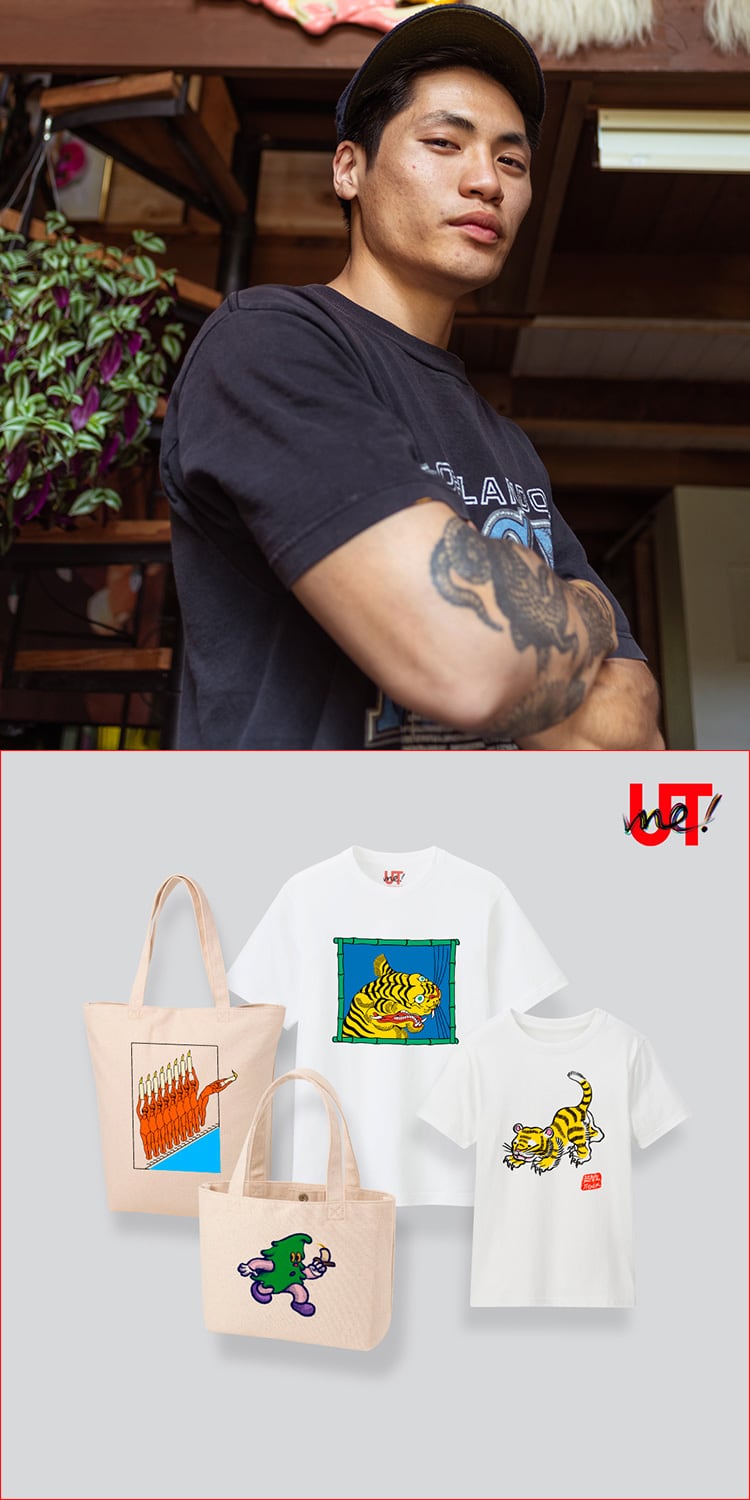 Boy Kong
Boy Kong is a self-taught multi-media artist. Raised in Orlando and of Chinese-Vietnamese
heritage, his growing body of work draws inspiration from a vast array of styles, from Folk and
Graffiti to Ukiyo-e and Surrealism, and employs a multitude of disciplines. Boy's distinct aesthetic
knows no boundaries; its distinction, in fact, stems from his penchant for variety and his endless
exploration of color. Boy frequently conflates and blurs the lines between animal, mineral and
vegetable, and his subjects are further enlivened by his use of pastels and neons, lending the final
works an electric-folklore-ish quality of his own design.
@boykong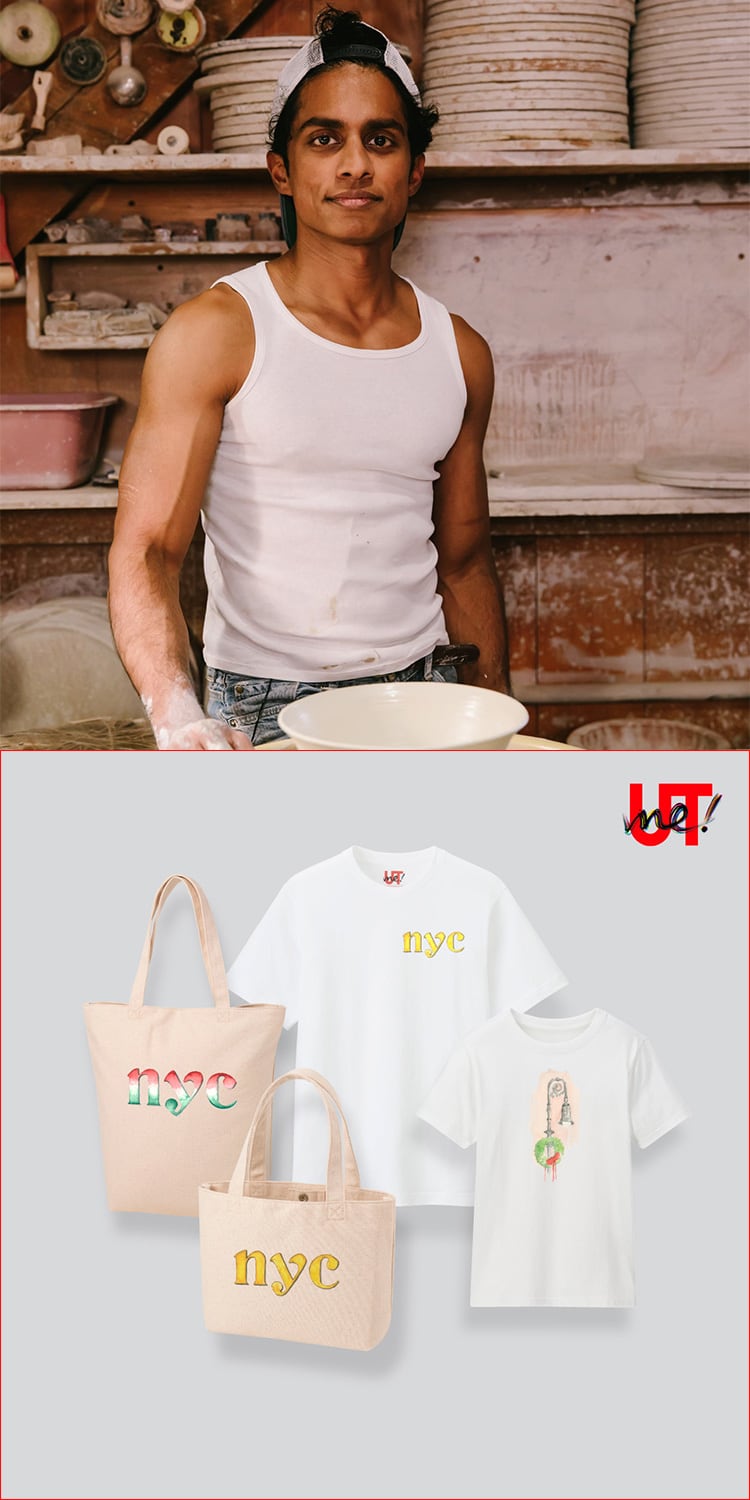 Rajiv Surendra
Rajiv Surendra is a graduate of The University of Toronto where he majored in Art History and
Classics. He started his own business, Letters In Ink, in 2010 and his chalk-lettering can be found
in restaurants, cafes, butcher shops and markets all over New York City and Toronto. His love of
old-world trades and techniques have led to a multi-faceted career that includes pottery, gilding,
woodworking, painting and drawing.
@rajivsurendra | @lettersinink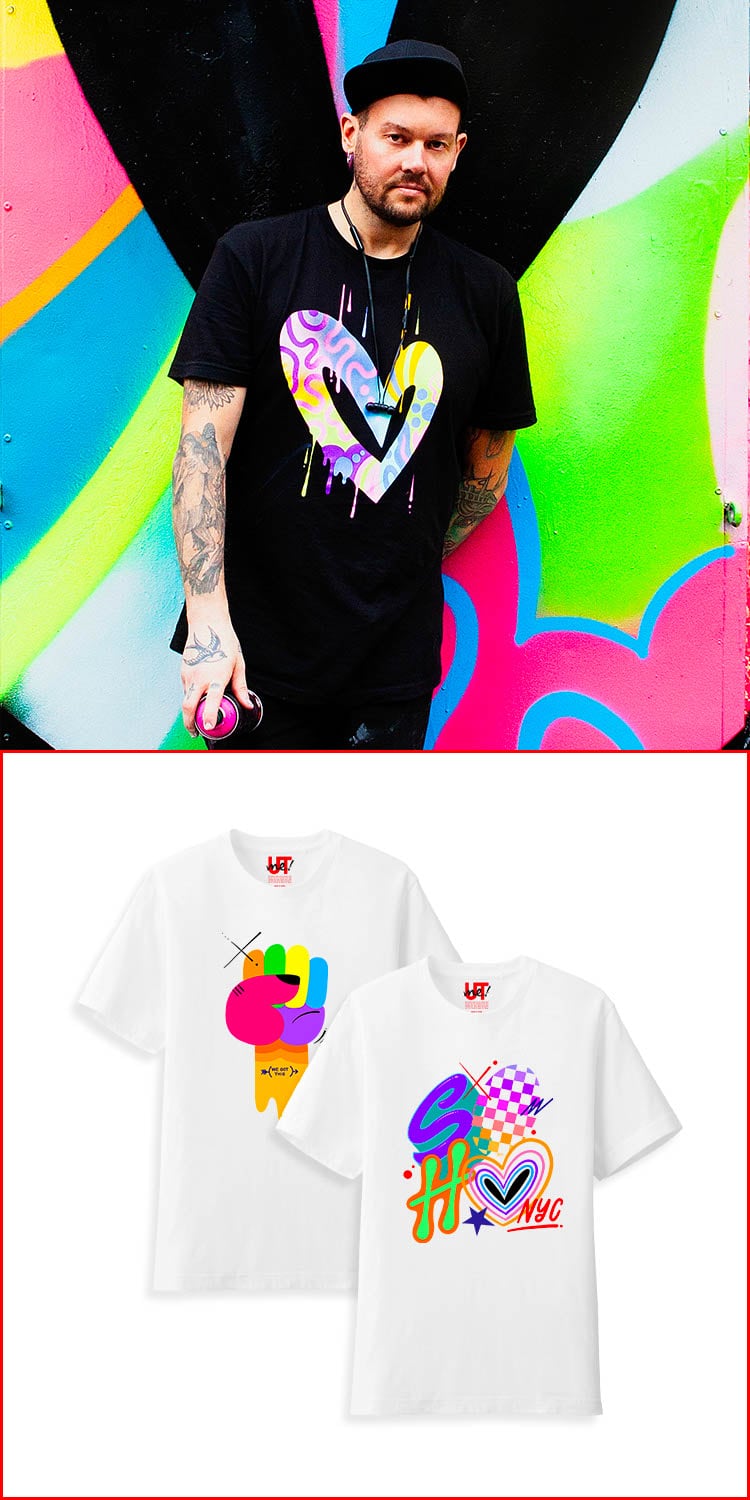 Jason Naylor
Jason Naylor is an award-winning artist, muralist, and author based in Brooklyn. Audiences
around the world love his artwork for its vivid hues and expressive forms, but even more for its
irresistible messages of radical joy and resilient positivity. The artist completed his BFA at
Brigham Young University in 2004, moving to New York City shortly after to begin his creativer
career. He set out as a solo artist in 2011, with his work leaping off canvases and onto celebrity
clothing, soda cans, and hot air balloons ever since. He has received an ADC Award, a CLIO
Bronze Medal, and a Golden Novum Design Award.
@jasonnaylor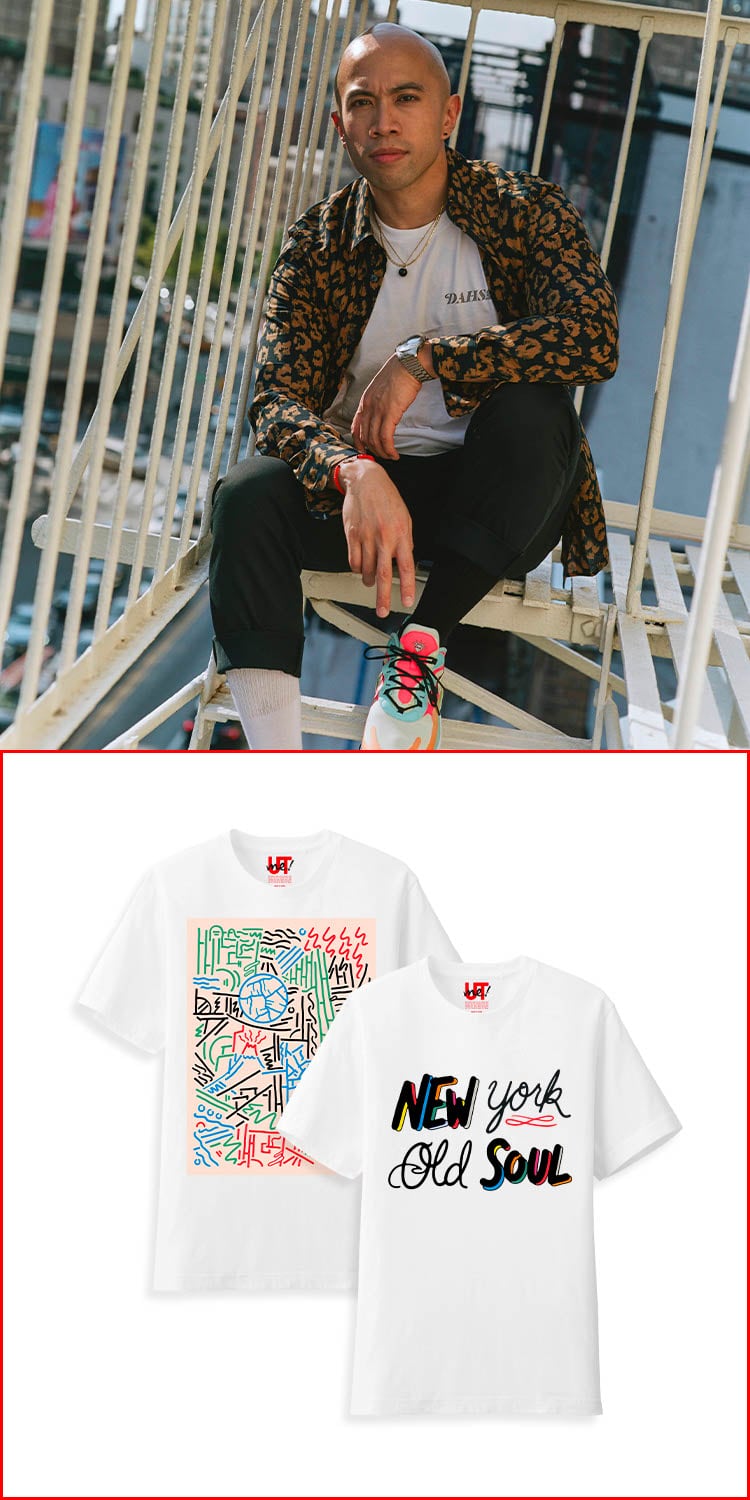 Rich Tu
Rich Tu is a first-generation Filipino-American and award-winning artist residing in Brooklyn. A
graduate of SVA's Illustration as Visual Essay program, he draws from his heritage, pop culture,
and the energy of New York City. He hosts the Webby Honoree podcast First Generation Burden
to explore intersectionality and diversity within the creative industry, and co-founded the
COLORFUL Grant with the One Club For Creativity, dedicated to creating opportunities for
burgeoning BIPOC creatives.
@rich_tu
Design Guidelines
Please make sure that your submitted design does not
include the following prohibited content. We may not be
able to accept orders depending on your design.

Unauthorized contents that infringe on third party rights:
-Names, portraits, photographs, and/or other contents of celebrities, entertainers, and famous characters
-Photographs of other individuals (person identifiable)
-Names, brand names, logos, and/or other contents which express famous companies and famous brands

Inappropriate, immoral content:
-Indecent or vulgar language or content.
-Content that causes disgust, discomfort, or anxiety
-Content that damages the reputation or could cause other harm to a third party.
-Antisocial content.
-Political content.
-Other content that we deem to be inappropriate.
FAQ
From start to finish, it is about a 10 minute process (this includes printing time and heat press time).
Step 1: Choose the customization type on the iPad. The options include picture, text, paint, or sticker.
Step 2: Choose your preferred design or designs.You can choose from all the available designs.
Step 3: On the designing screen, place your stickers/images.
You can adjust the size and placement of the content, as long as you remain within the borders.
It is important to keep the content inside the borders to ensure the full content is printed.
You can also place multiple stickers from the same series!
Step 4: Add effects (optional) such as auto-layout, splash, or glitch.
Step 5: On the final order screen, hit purchase & notify the UNIQLO employee that your shirt is ready to print!
You can email the official UTme! email address that will be made available at the UTme! section in the store.
The staff member will assist you in downloading the image so that you can print it onto the T-shirt.
It's available at UNIQLO NY SoHo, 5th Ave., FL Disney Spring, and HI Ala Moana Stores.
Click here to learn more about Hawaii's local contributers!
We offer 100% cotton short-sleeve crew neck T-shirts for adults and children. We only offer white color T-shirts at the moment.