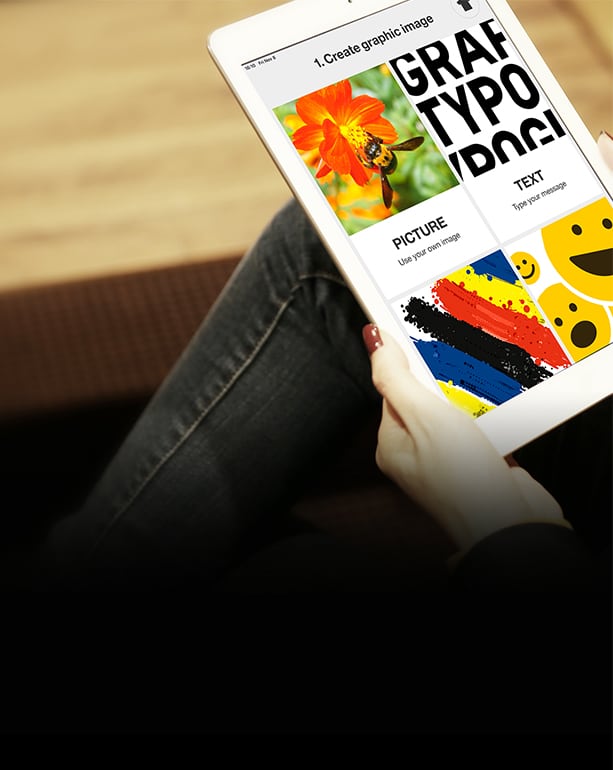 Customization styles
Choose your preferred customization style!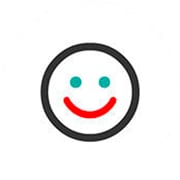 Character stickers
Choose from our sticker album, including designs from Disney, Snoopy, and local artists.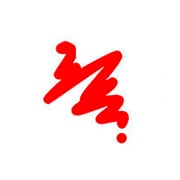 Paint
Get creative with our in-app paint function.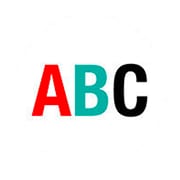 Typography
Type your own message and express yourself on a T-shirt.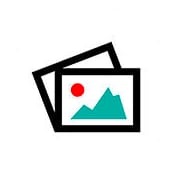 Images
Send your own image to us and get it printed on a T-shirt.
Sticker designs
Choose your favorite sticker and design a T-shirt, sweatshirt or other item.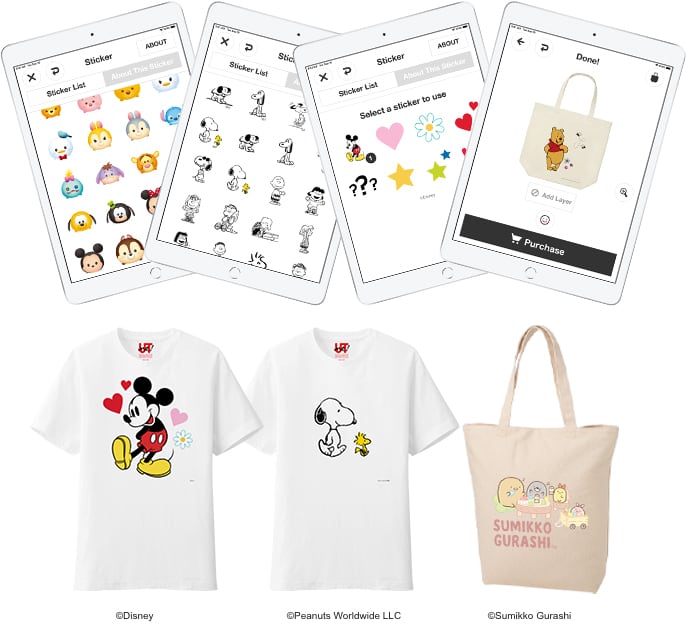 How to order UTme!
STEP 1

Choose your item and size from the sales floor.

STEP 2

Create your own design at the UTme! booth.

STEP 3

Check the design guidelines. Note: If your design doesn't follow the guidelines, we may not be able to process your order.

Your design will be printed at the UTme! booth.
Prices & Availability
Adult Short-Sleeve T-Shirt

$24.90

Color: White

Size: XS - XL

Kids Short-Sleeve T-Shirt

$19.90

Color: White

Size: 3 -11 YO

Tote Bag

$29.90

Color: Off White

Size: One Size

Mini Tote Bag

$14.90

Color: Off White

Size: One Size
Materials

Printing process

Inkjet Printing

Material

100% Cotton

Store information
Give UTme! a try at your nearest store!
UNIQLO SOHO, NY
546 Broadway, New York, NY 10012, United States of America
Google Maps
UNIQLO 5TH AVENUE, NY
660 5th Ave, New York, NY 10103, United States of America
Google Maps
DISNEY SPRINGS, FL
Disney Springs, 1674 E Buena Vista Dr, Lake Buena Vista, FL 32830, United States of America
Google Maps
1450 Ala Moana Blvd #2730, Honolulu, HI 96814, United States of America
Chicago State Street
22 N State St, Chicago, IL 60602, United States of America
Google Maps
Boston Newbury Street
341 Newbury St, Boston, MA 02115, United States of America
Google Maps
Seattle Pine Street
300 Pine St, Seattle, WA 98101, United States of America
Google Maps
Local Artists We Partner With
We always collaborate with local artists to make their
artwork into fun stickers for creating your own T-shirts!
Check out the artists that we're partnering with right now.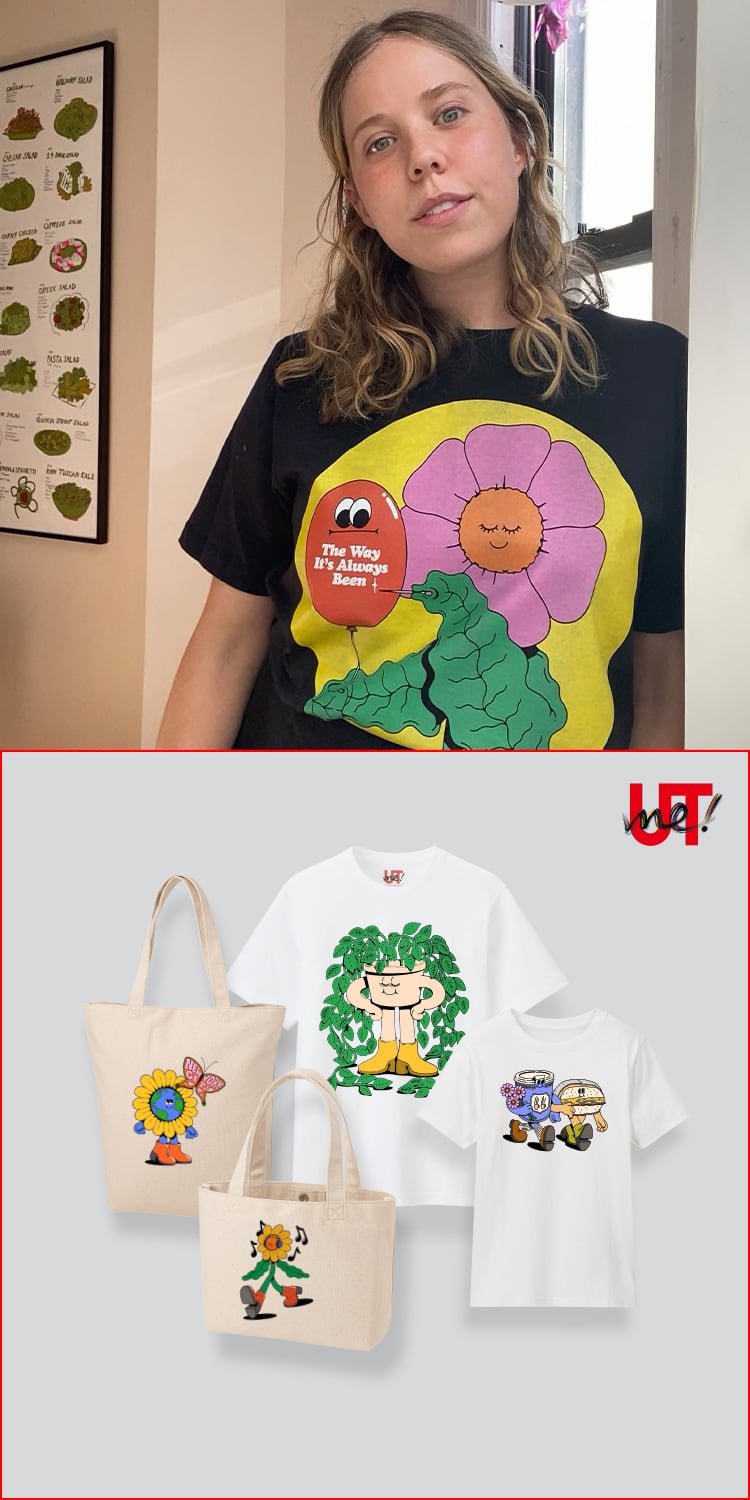 Lauren Martin
Illustrator Lauren Martin finds humor in the mundane parts of everyday life. In her world, every
inanimate object has a personality. Born and raised in New York City, she began honing her
artistic skills at a young age, studying oil painting, and eventually getting a BFA in Textile &
Surface Design. Also an accomplished musician, she plays synth in critically acclaimed indie rock
band Frankie Cosmos.
@laurenmartin_studio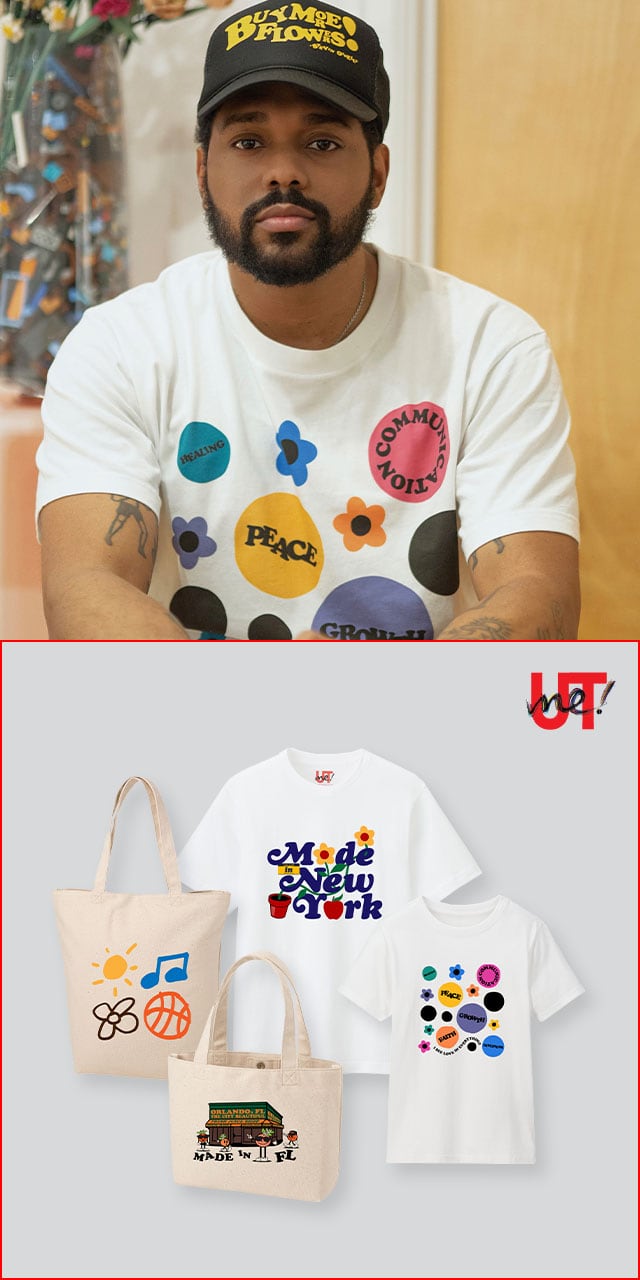 Stephen Othello
Born and raised in Harlem, New York, Steven Othello is a multidisciplinary creative. Driven by an unyielding passion for pushing the boundaries of his imagination, he has made it his mission to tell stories and build community through his art and love for flowers. His latest project, Objects By SO, is a bold and innovative expression of his unique perspective on the world around us, showcasing the beauty and power of everyday objects.
@stevenothello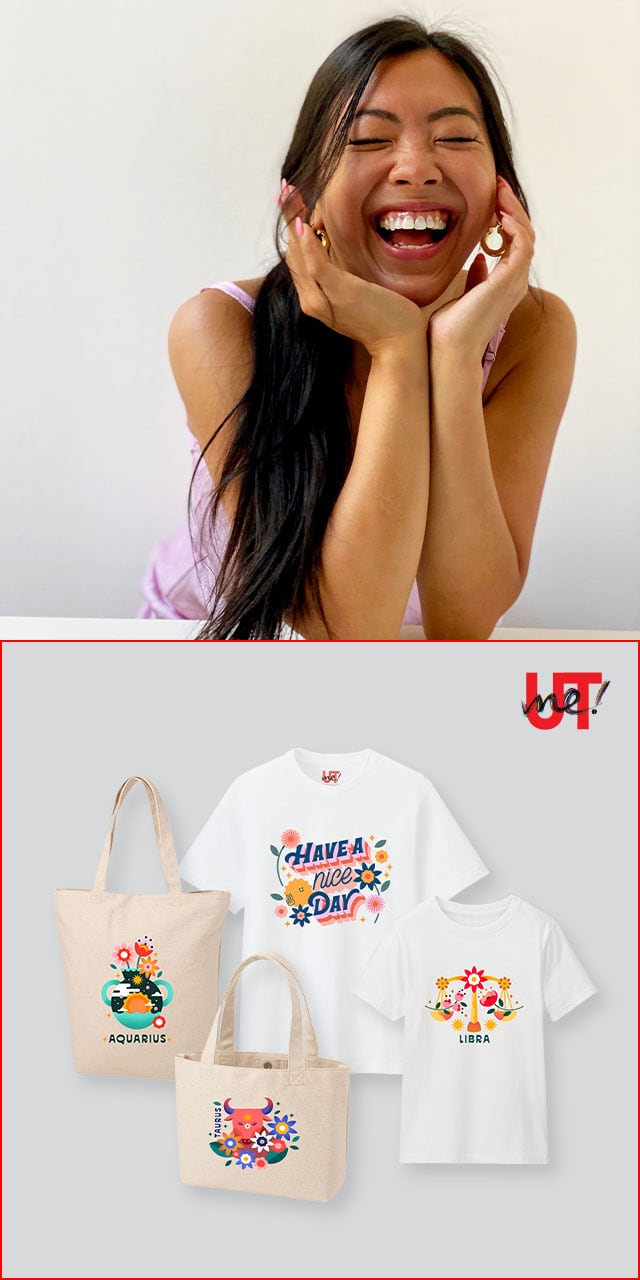 Steffi Lynn
Steffi Lynn is a Brooklyn based illustrator and muralist that specializes in hand lettering. She travels the country to paint positive, colorful and motivating murals, hopefully making people smile. Steffi is inspired by nature, feelings and day to day interactions. Her mission is to create work that other people can relate to and bring them together through happiness and uplifting each other up.
@haveanicedayy_
Design Guidelines
Please make sure that your submitted design does not
include the following prohibited content. We may not be
able to accept orders depending on your design.

Unauthorized contents that infringe on third party rights:
-Names, portraits, photographs, and/or other contents of celebrities, entertainers, and famous characters
-Photographs of other individuals (person identifiable)
-Names, brand names, logos, and/or other contents which express famous companies and famous brands

Inappropriate, immoral content:
-Indecent or vulgar language or content.
-Content that causes disgust, discomfort, or anxiety
-Content that damages the reputation or could cause other harm to a third party.
-Antisocial content.
-Political content.
-Other content that we deem to be inappropriate.
FAQ
From start to finish, it is about a 10 minute process (this includes printing time and heat press time).
Step 1: Choose the customization type on the iPad. The options include picture, text, paint, or sticker.
Step 2: Choose your preferred design or designs.You can choose from all the available designs.
Step 3: On the designing screen, place your stickers/images.
You can adjust the size and placement of the content, as long as you remain within the borders.
It is important to keep the content inside the borders to ensure the full content is printed.
You can also place multiple stickers from the same series!
Step 4: Add effects (optional) such as auto-layout, splash, or glitch.
Step 5: On the final order screen, hit purchase & notify the UNIQLO employee that your shirt is ready to print!
You can email the official UTme! email address that will be made available at the UTme! section in the store.
The staff member will assist you in downloading the image so that you can print it onto the T-shirt.
It's available at UNIQLO NY SoHo, 5th Ave., FL Disney Spring, HI Ala Moana, Chicago State Street, Boston Newbury Street, and Seattle Pine Street Stores.

Click here to learn more about Hawaii's local contributers!
We offer 100% cotton short-sleeve crew neck T-shirts for adults and children. We only offer white color T-shirts at the moment.