A Limited-Edition Collaboration for World Refugee Day 2023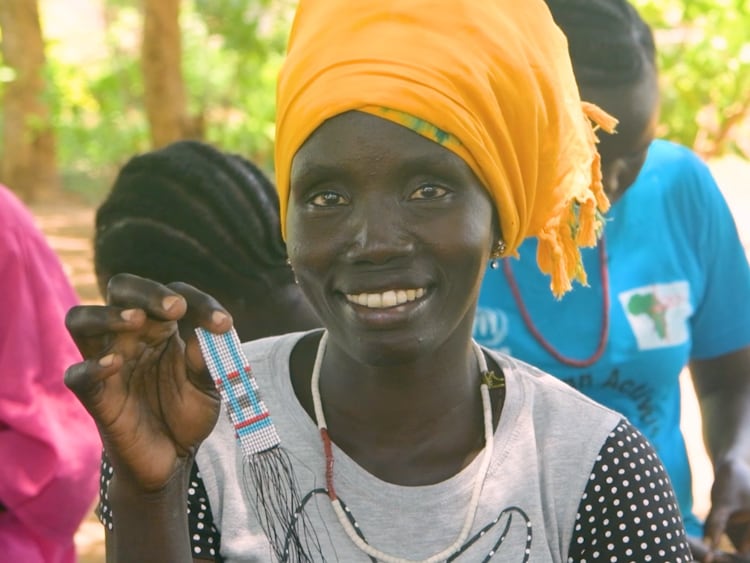 Online Exclusive
UNHCR x UNIQLO
#WithRefugees Keychain
This World Refugee Day, UNIQLO brings you an exclusive keychain made in collaboration with MADE51,
sold online at UNIQLO.com.
This keychain was made by refugee artisans from South Sudan, where beading is a traditional handicraft.
It symbolizes respect for all talents and traditions and hope for a bright future.
*Limited quantity while supplies last.
*These products are handmade and there will be slight variations in shape, size, and color.
$14.90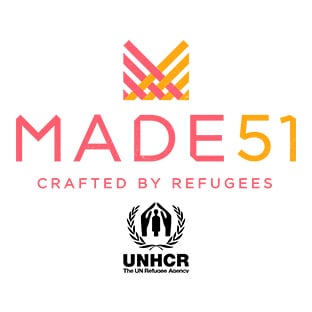 What is MADE51?
MADE51 is a global brand created by UNHCR, the UN Refugee Agency, which connects refugee artisans with local social enterprises to design, make and market home décor and accessories around the world. The brand has been established to help refugees achieve economic independence by making use of their valuable skills, traditions, and heritage. Through MADE51, refugees have the opportunity to rebuild their livelihoods, support their families, contribute to their host country's economy, and restore their dignity and freedom.
https://www.made51.org/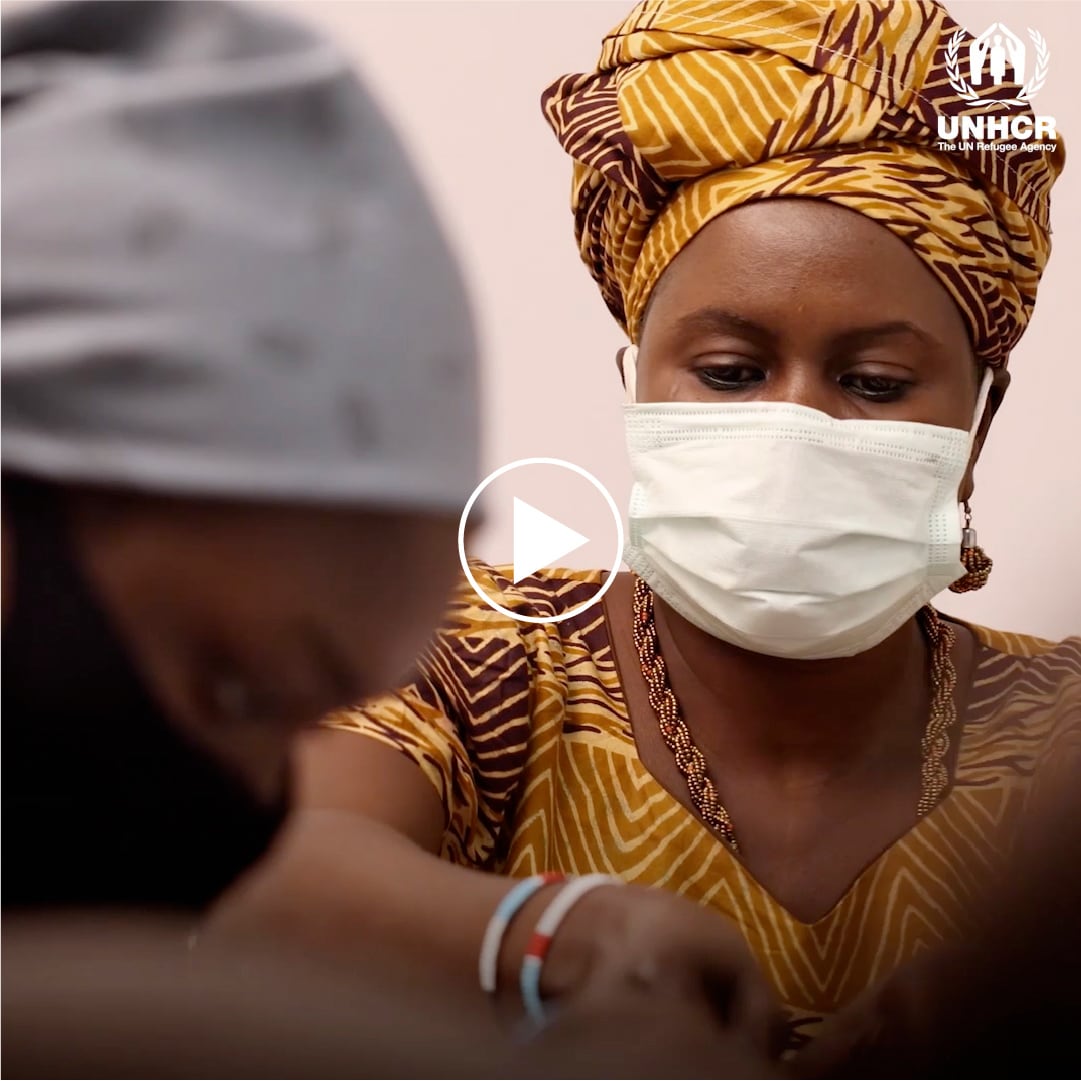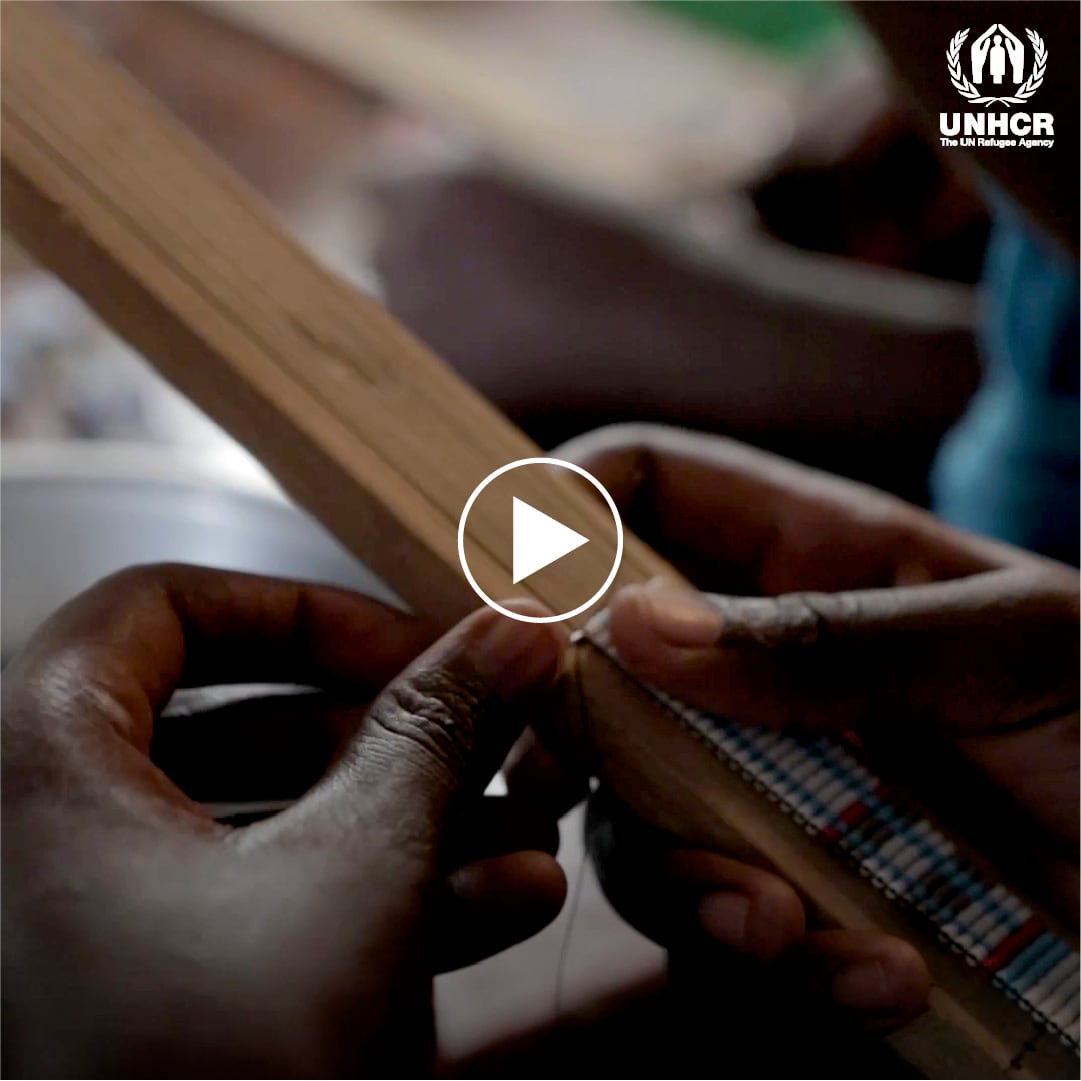 Supporting refugees through MADE51
#WithRefugees
You can help refugees by purchasing MADE51 products.
The sales of MADE51 products will help refugee artisans earn an income, regain independence in their new locations and help support a brighter tomorrow by contributing to local communities.
You can also purchase MADE51 products from this online store.
https://www.made51.org/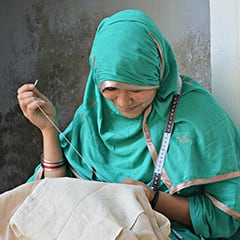 Craftsmanship
By incorporating refugees' heritage skills, knowledge, and craftsmanship into every product, MADE51 creates a way for refugees to sustain artistic traditions and preserve their culture.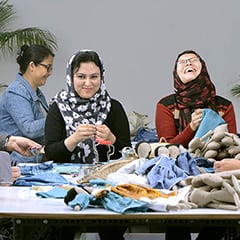 Dignified work
Refugees often leave behind their livelihoods when fleeing from home. MADE51 offers a dignified way for displaced people to earn income and rebuild connections.
In collaboration with the World Fair Trade Organization, MADE51 connects refugee artisans with local social enterprises in their host communities. These partners welcome and support them, ensuring they work under Fair Trade conditions.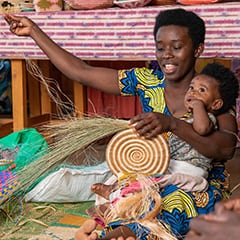 Empowerment
95% of MADE51 artisans are women. Through their work, they can become self-reliant and be positive role models for their children.
Artisan work also creates opportunities for refugee women to feel welcome in their new community and establish peer support structures. It often becomes an outlet for their self-expression and a way to thrive.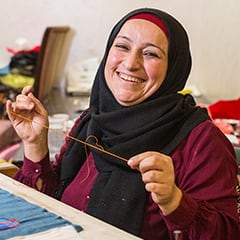 Brighter Futures
Every MADE51 product tells a story of a person who has been forced to flee their home because of war, violence or persecution—someone who is resilient, determined and hopeful for a brighter future.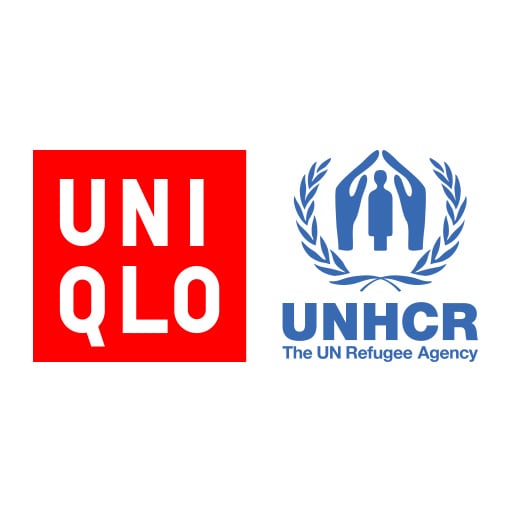 THE UNIQLO AND UNHCR PARTNERSHIP
UNIQLO and UNHCR have been working together for over a decade on various activities from clothing donations and emergency assistance to employing refugees at UNIQLO stores, and now UNIQLO can continue to help UNHCR build self-reliance of displaced people through MADE51 and other livelihood activities that enable refugees to flourish in their host communities.
UNIQLO'S SUPPORT TO REFUGEES AND OTHERS FORCED FROM HOME