UTme!: Graphic T-Shirt Customization Service
Create Your Own T-Shirts with UTme!
Our popular UTme! customization program encourages consumers to express your creativity in an interactive way utilizing the brand's UT 100% cotton T-shirt and canvas tote bags.

Design your own, or choose from local artists to create a one-of-a-kind UT. Your uploaded photos, unique messages, or custom stickers are printed on a T-shirt or tote bag in minutes for a look that's just for you.

Adult T-Shirt $24.90 | Kids T-Shirt $19.90
Regular Tote Bag $29.90 | Mini Tote Bag $24.90
Together in Hawaii
Introducing a special UTme! series that celebrates the Hawaii community. We've partnered with local artists & organizations to create exclusive designs that share what we love about this island paradise. Choose your favorite here, or customize it at our design station.

A portion of the proceeds from Hawaii's UTme! service will be committed to the Hawaii Foodbank.
Our Local Partners
Featuring iconic Hawaii landmarks, local businesses, and artists.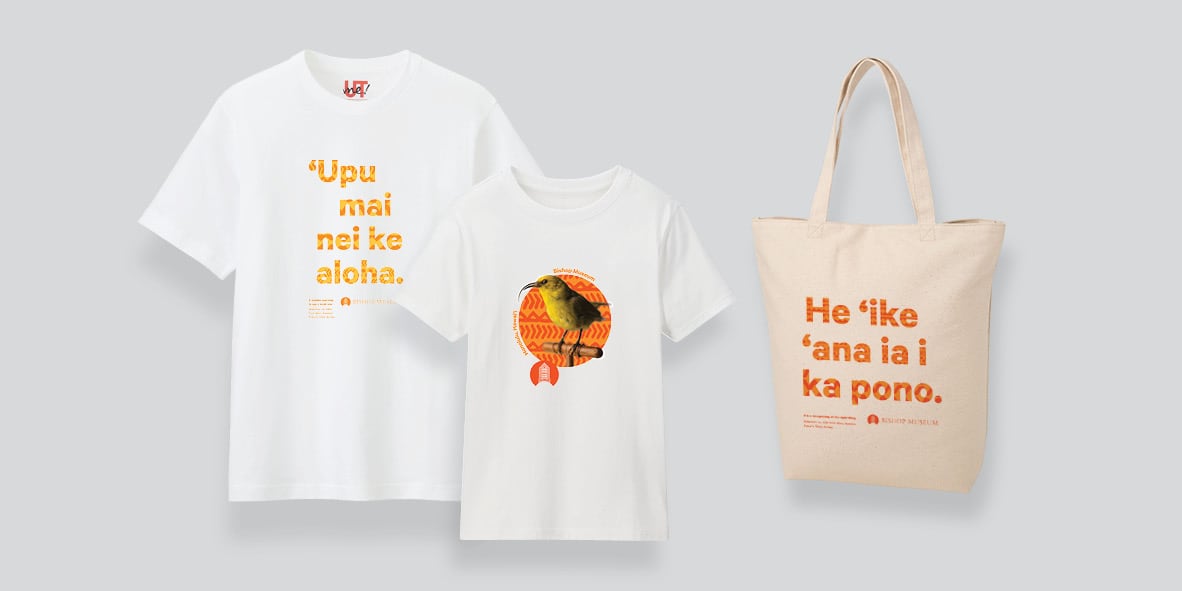 Bishop Museum
Bernice Pauahi Bishop Museum's mission is to inspire our community and visitors through the exploration, celebration and perpetuation of the extraordinary history, culture, and environment of Hawai'i and the Pacific.
The museum was founded in 1889 by Charles Reed Bishop in memory of his wife Bernice Pauahi Bishop, a royal descendant of King Kamehameha I. Today, the museum thrives as an educational center for the community and is widely regarded as the world's premier institution for Hawaiian and Pacific content.
@bishopmuseum
Central Pacific Bank
Central Pacific Bank was founded by Japanese American veterans who served in the legendary 442nd Regimental Combat Team, 100th Infantry Battalion, & Military Intelligence Service. They refused to accept the social inequities immigrant families after World War II. On February 15, 1954, their hard work and passion paid off with the opening of Central Pacific Bank in downtown Honolulu. Today, CPB proudly carries on the mission of its forefathers to serve all of Hawaii's people with aloha.
@cpb_hawaii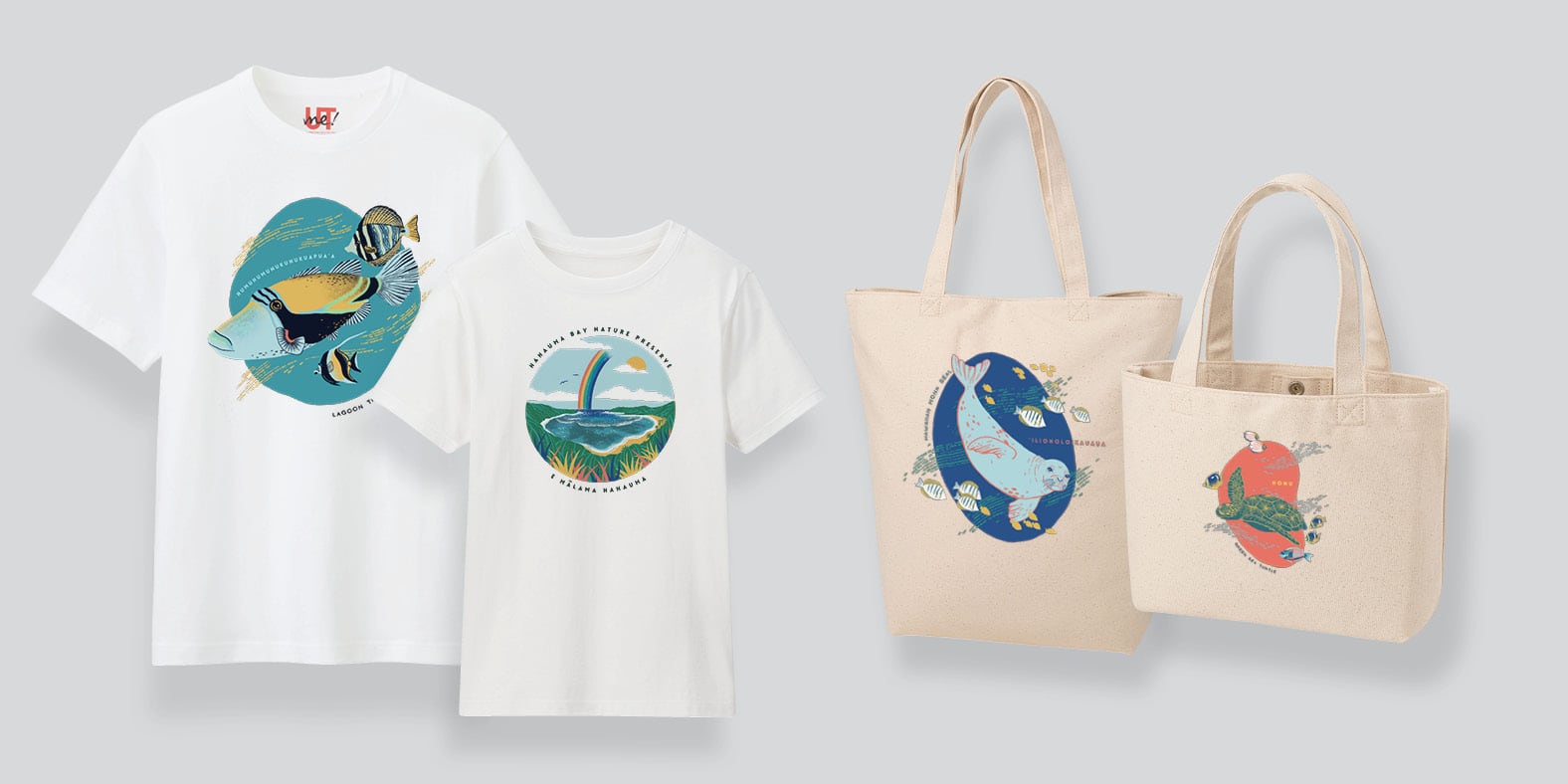 Hanauma Bay Nature Preserve x Candice Soon
Hanauma Bay Nature Preserve works to protect one of the most spectacular natural resources in Hawaii by reducing the number of visitors, establishing an education program, and instituting supportive restrictions.
Candice Soon is an independent artist who is lucky to call Hawaii home. Her colorful style & attention to detail is inspired by the islands & its natural beauty.
@hanaumaeducation | @candicedoodles
Honolulu Coffee
Honolulu Coffee is passionate about providing you with the ultimate coffee experience! Unlike any other coffee in the world, Kona coffee provides a deep-rich flavor that makes every cup a memorable one.
Grown on the beautiful slopes of the Big Island, their Kona coffee beans are farmed under the perfect conditions - delivering a variety of blends that are as enjoyable in the morning as they are at night.
@honolulucoffee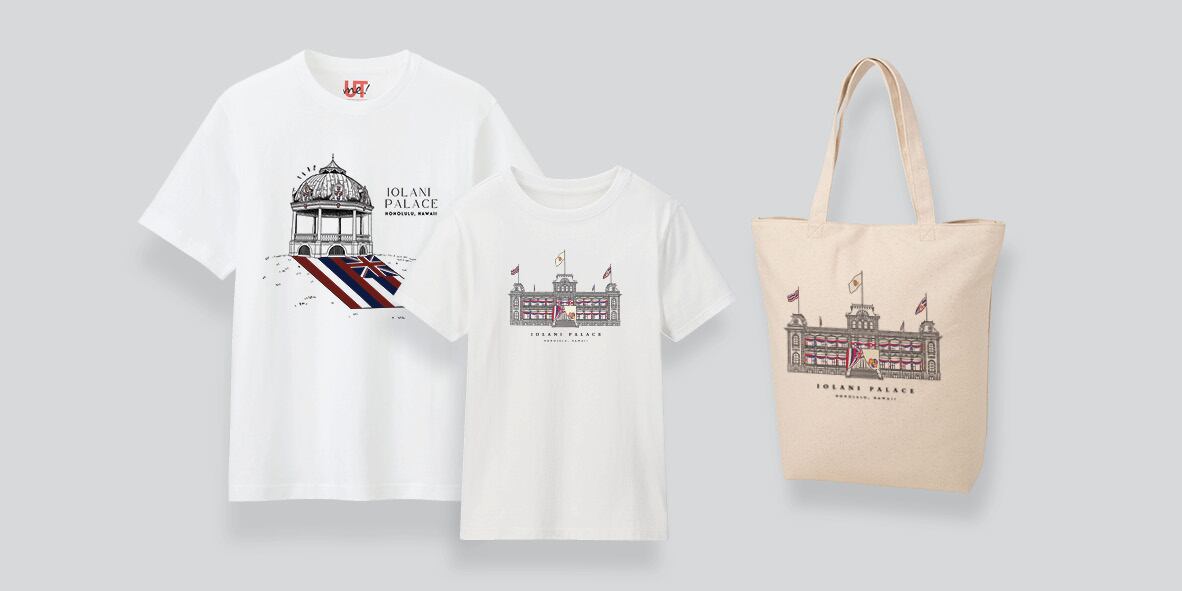 Iolani Palace
Iolani Palace is the only official residence of royalty in the United States. King Kalakaua was the first reigning monarch to travel around the world and built Iolani Palace in 1882 to enhance the prestige of Hawaii overseas and to mark Hawaii's status as a modern nation.
@iolanipalacehi | @candicedoodles
Jack Soren
Jack Soren is a wave-surfing, graffiti-spraying, mural-painting Native Hawaiian artist. He is born, raised and currently residing on the North Shore of the Hawaiian island of Oahu. As a child Jack spent most of his time at the beach, his family possessing a deep-rooted connection to the ocean-surfing in particular. Now as an adult, Jack utilizes the lessons, techniques and nuances of these two passions to create diverse, multifaceted works of art.
@jacksoren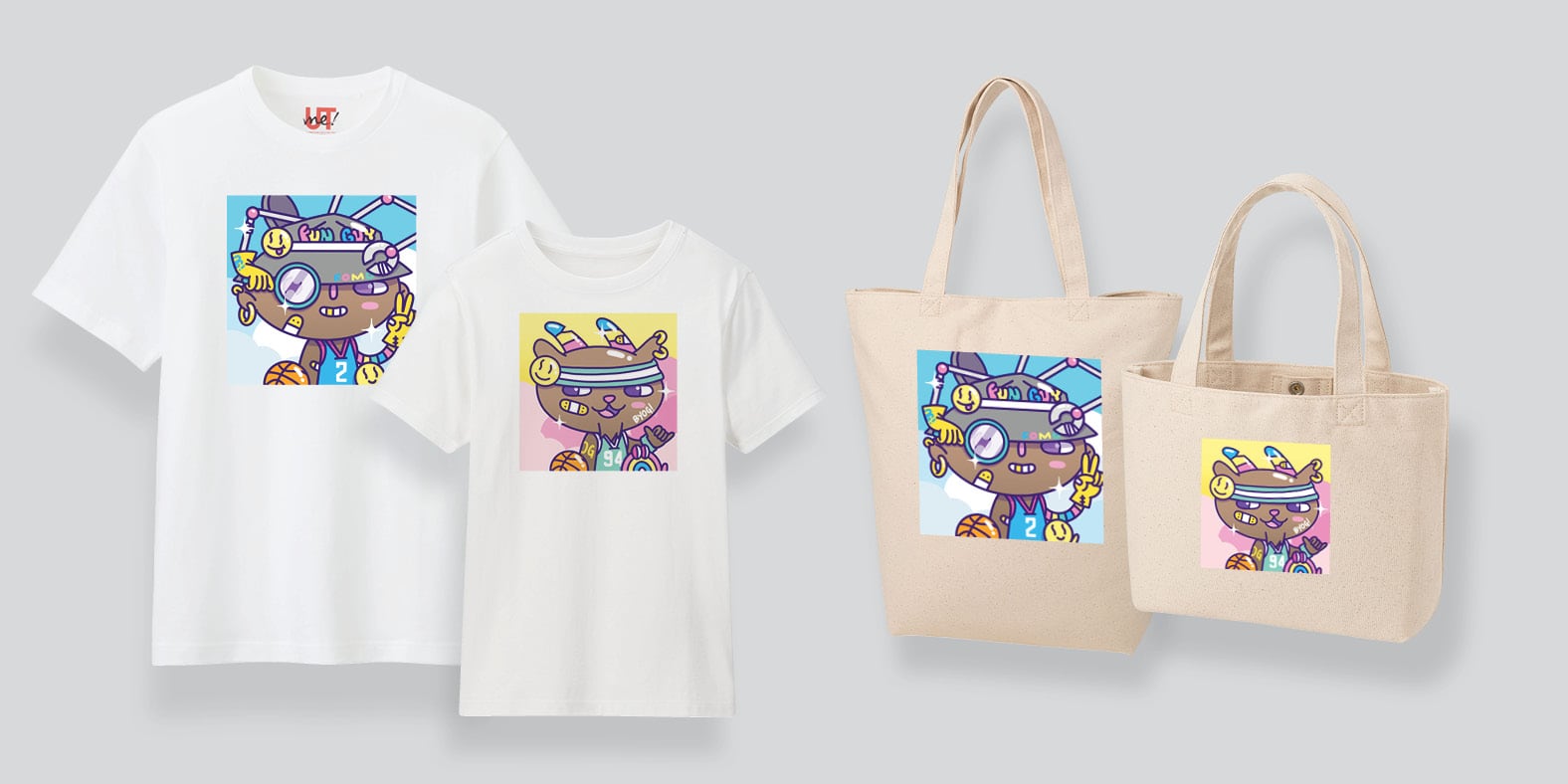 Jasper Wong
New designs arriving Friday, 5/27 in Uniqlo Ala Moana.Jasper Wong is an artist, illustrator, and curator. As an artist, he has exhibited worldwide, in places such as Japan, California, France, London, Mexico, New York, Hong Kong, Chicago, and Australia. Wong has been chosen as one of the HB100 multiple times. A list of Hypebeast's 100 most influential figures in the industry. He is the creator and lead director of POW! WOW!, which is a non-profit organization of contemporary artists committed to community enrichment through the creation of art outreach programs, educational programs and engaging the community in the creation and appreciation of art. He spends his free time teaching art classes at Palama Settlement, which is a community center in an underserved community.
FOMIES (a mashup of F.O.M.O. and homies) is an artistic series created by renowned artist Jasper Wong. Inspired by the colorful world we love and grew up in, the FOMIES come in a wide range of traits with hundreds of variables that make each one special.
@mrjasperwong
Lauren Roth
Originally from New Jersey, Lauren Roth moved to Hawaii in 2009 and has been creating colorful art that captures the beauty that surrounds her. She attended the Savannah College of Art and Design and graduated in 2007 with a BFA in Illustration and Art History. She loves capturing inspirations with her sketchbook and camera, before bringing them to life with a paintbrush. Although art is her passion, she find the most joy in connecting with people through her work.
@laurenrothart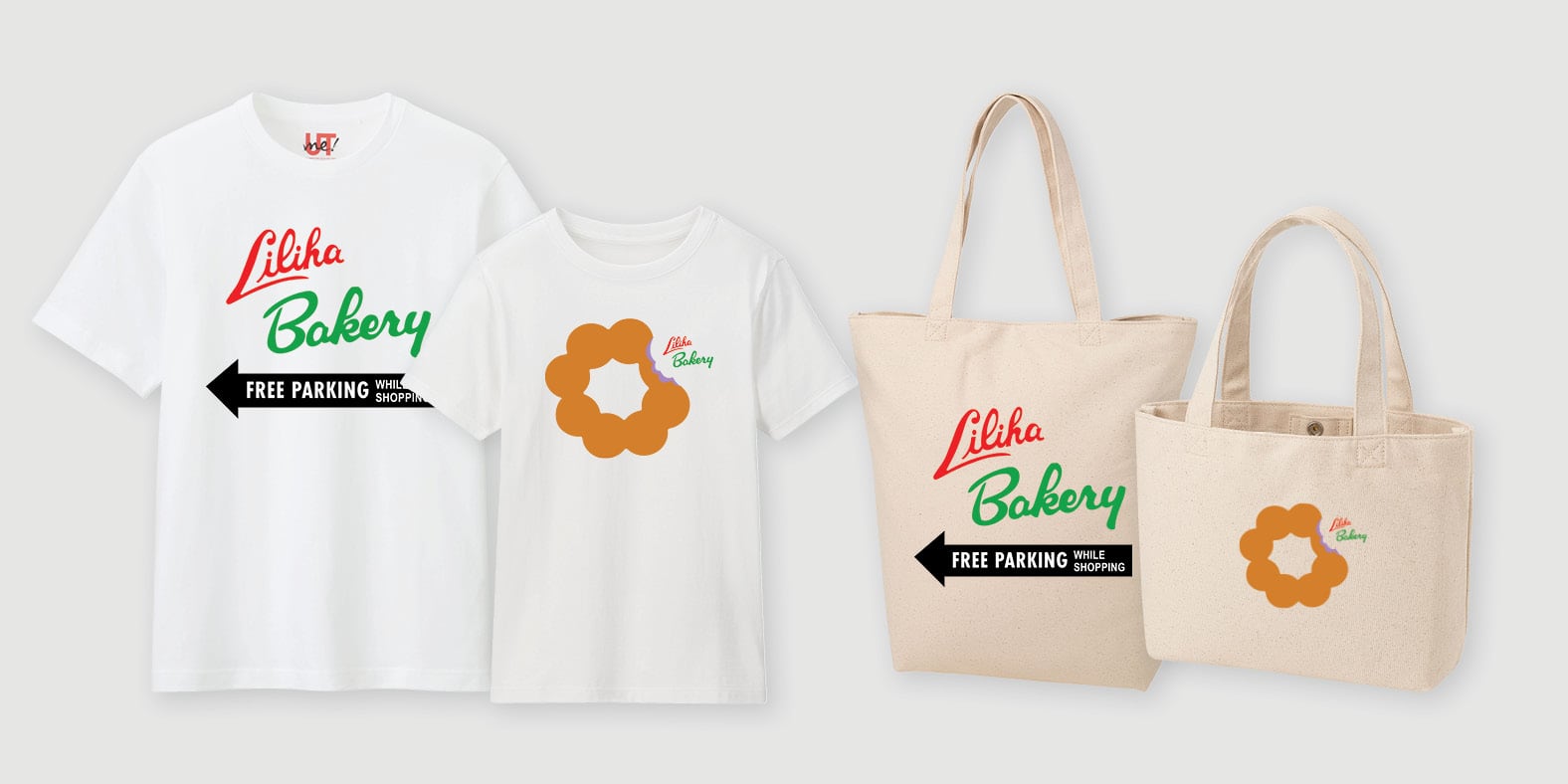 Liliha Bakery
Liliha Bakery is a full-service bakery and diner that has built a loyal following since opening its doors in 1950. Their commitment to serving freshly baked goodies and all-day breakfast, lunch, and dinner still lives on today.
@lilihabakery
Protect and Preserve Hawaii
Protect and Preserve Hawaii is engaging community members, students, and partners from around Oahu to restore Pia Valley and engage residents in sustainable place-based stewardship. Volunteers have reintroduced thousands of some 40 native species to Pia, and future plans include the establishment of a native aalii (shrub) grove, fencing to exclude invasive ungulates, and partnership with Terraformation, a Hawaii Island-based startup to plant one trillion trees by 2030.
@protectandpreservehawaii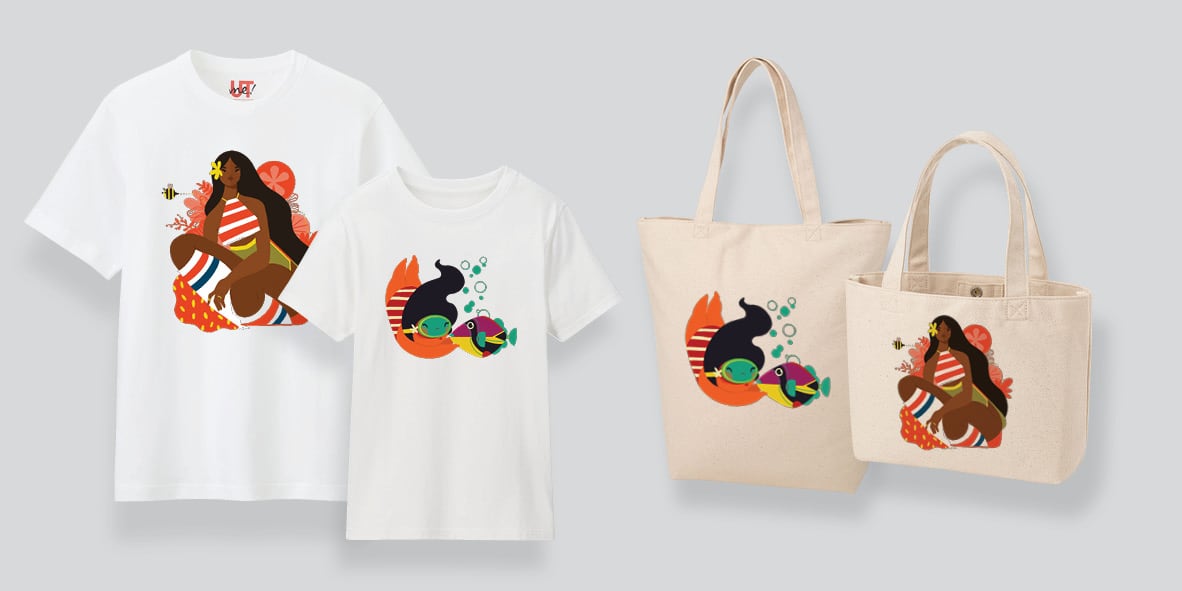 Punky Aloha
Shar Tuiasoa is a Polynesian illustrator from O'ahu, Hawai'i. After receiving her BFA in illustration, she started her illustration studio Punky Aloha Studio in Kailua, where she was born and raised. Shar has created work for Amazon Prime Video, Facebook, AT&T, Apple, Target, Old Navy, and many more. When she is not freelancing, she is painting murals all over Hawai'i and selling her Punky Aloha artwork which celebrates her love of her Paskifika culture and depicts the vibrant and colorful community of Hawai'i.
@punkyaloha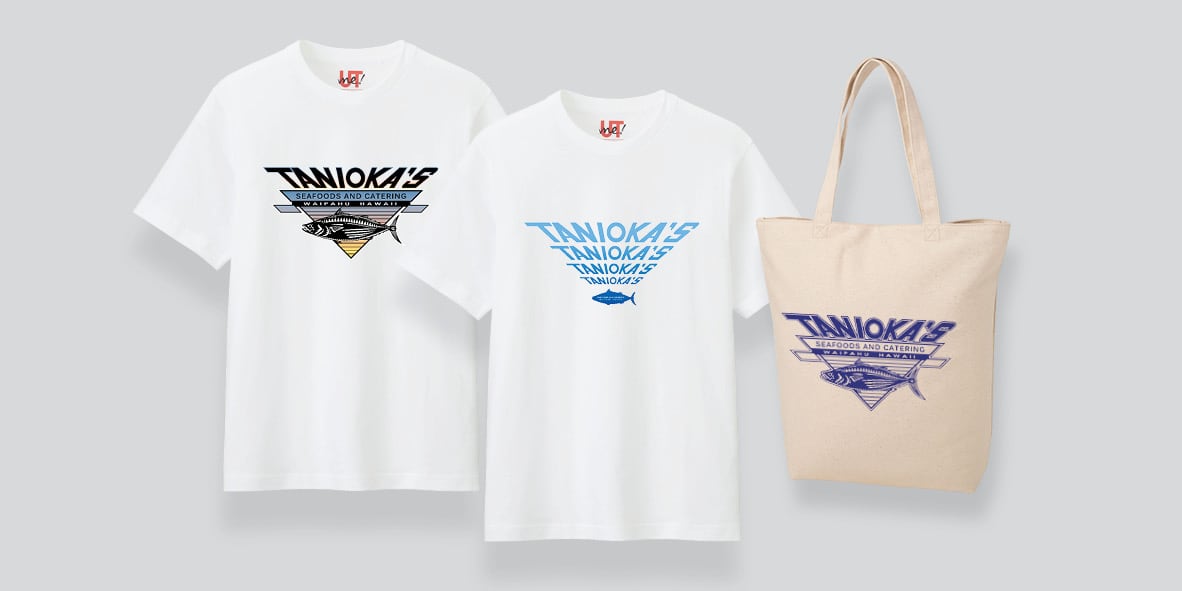 Tanioka's
Tanioka's specializes in fresh locally caught ahi, local cuisine, and features over 100 different pupu and catering items. Through the fusion of contemporary local flavors with nostalgic dishes of Hawaii's Plantation era, Tanioka's creates a unique and delicious dining experience. Their mission is "Quality Foods with a Friendly Smile".
@taniokas
Waiahole Poi Factory
The Waiahole Poi Factory is a place where people can enjoy traditional Hawaiian foods that are the standards at family celebrations. Their motto is "Hanai i ka ʻai, hanai i ke aloha" ʻTo be nourished by the food and spirit of our ancestorsʻ
@waiaholepoifactory
Zippy's
Zippy's Restaurants serve the comfort foods of Hawaii in a family-friendly atmosphere. Founded by brothers Francis and Charles Higa more than 55 years ago in urban Honolulu, they have grown to be a beloved island institution. They employ a unique three-in-one concept: locations are a combination of fast casual takeout service, casual full-service dining restaurant, and a convenient full-line retail bakery. They have 22 locations across Oahu, Maui, and Hawaii Island.
@zippys
Design Guidelines
Please make sure that your submitted design does not
include the following prohibited content. We may not be
able to accept orders depending on your design.

Unauthorized contents that infringe on third party rights:
-Names, portraits, photographs, and/or other contents of celebrities, entertainers, and famous characters
-Photographs of other individuals (person identifiable)
-Names, brand names, logos, and/or other contents which express famous companies and famous brands

Inappropriate, immoral content:
-Indecent or vulgar language or content.
-Content that causes disgust, discomfort, or anxiety
-Content that damages the reputation or could cause other harm to a third party.
-Antisocial content.
-Political content.
-Other content that we deem to be inappropriate.
FAQ
From start to finish, it is about a 10 minute process (this includes printing time and heat press time).
Step 1: Choose the customization type on the iPad. The options include picture, text, paint, or sticker.
Step 2: Choose your preferred design or designs.You can choose from all the available designs.
Step 3: On the designing screen, place your stickers/images.
You can adjust the size and placement of the content, as long as you remain within the borders.
It is important to keep the content inside the borders to ensure the full content is printed.
You can also place multiple stickers from the same series!
Step 4: Add effects (optional) such as auto-layout, splash, or glitch.
Step 5: On the final order screen, hit purchase & notify the UNIQLO employee that your shirt is ready to print!
Please email your design in JPG or PNG form to hi6001.hi6001@fastretailing.com . Our team at the store will assist you in downloading the image so that you can print it onto the T-shirt.
The Together in Hawaii collection is only available in UNIQLO HI Ala Moana.
Click here to learn more about UNIQLO NY SoHo, 5th Ave., FL Disney Spring's contributers!
We offer 100% cotton short-sleeve crew neck T-shirts for adults and children. We only offer white color T-shirts at the moment.
For Adults: XS, S, M, L, XL
For Kids: 3-4Y, 5-6Y, 7-8Y, 9-10Y, 11-12Y, 13Y