Extended Sizes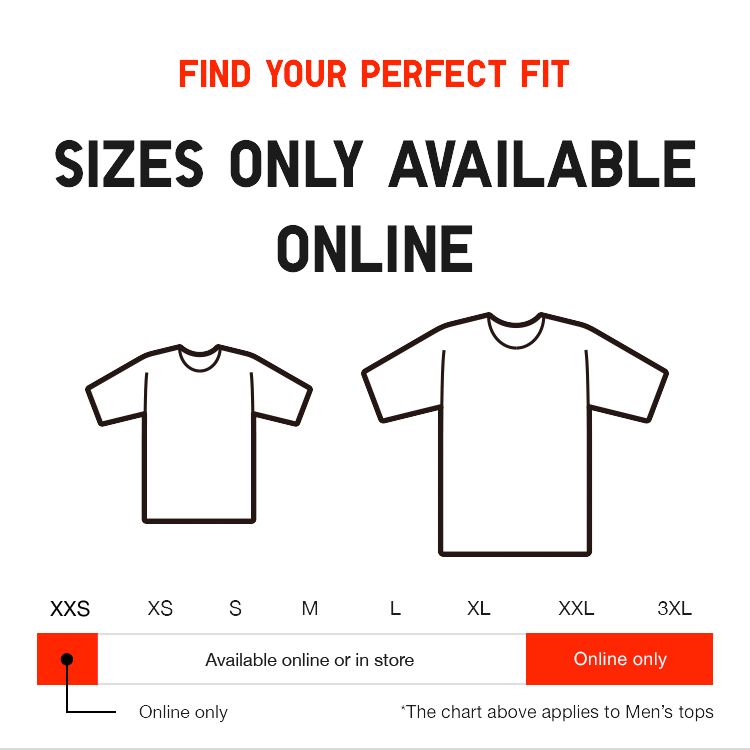 Find a wider choice of sizes available online
When you shop online, you'll find a full range of sizes, including large sizes (XXL and 3XL), small sizes (XXS), and longer lengths for bottoms that are not available in our stores.


Sizes only available online: All products

Sizes
Sizes available online include XXS to XXL in Women's styles, XXS to 3XL in Men's styles, and 70 cm to 110 cm in our Babies' styles.
■Sizes shaded in grey are only available online.
Size Chart
BABY – TODDLER

70
80
90
100
110
Sizes in inches (for pants)
Note: Some sizes and designs may be out of stock. Please see the product page for details.
Note: See our sizing chart on the product page for exact sizes for each product.
Customer Comments
We invited customers to a fitting session to try on our larger sizes, and interviewed them afterward.
We held a fitting session for large sizes in next season's styles.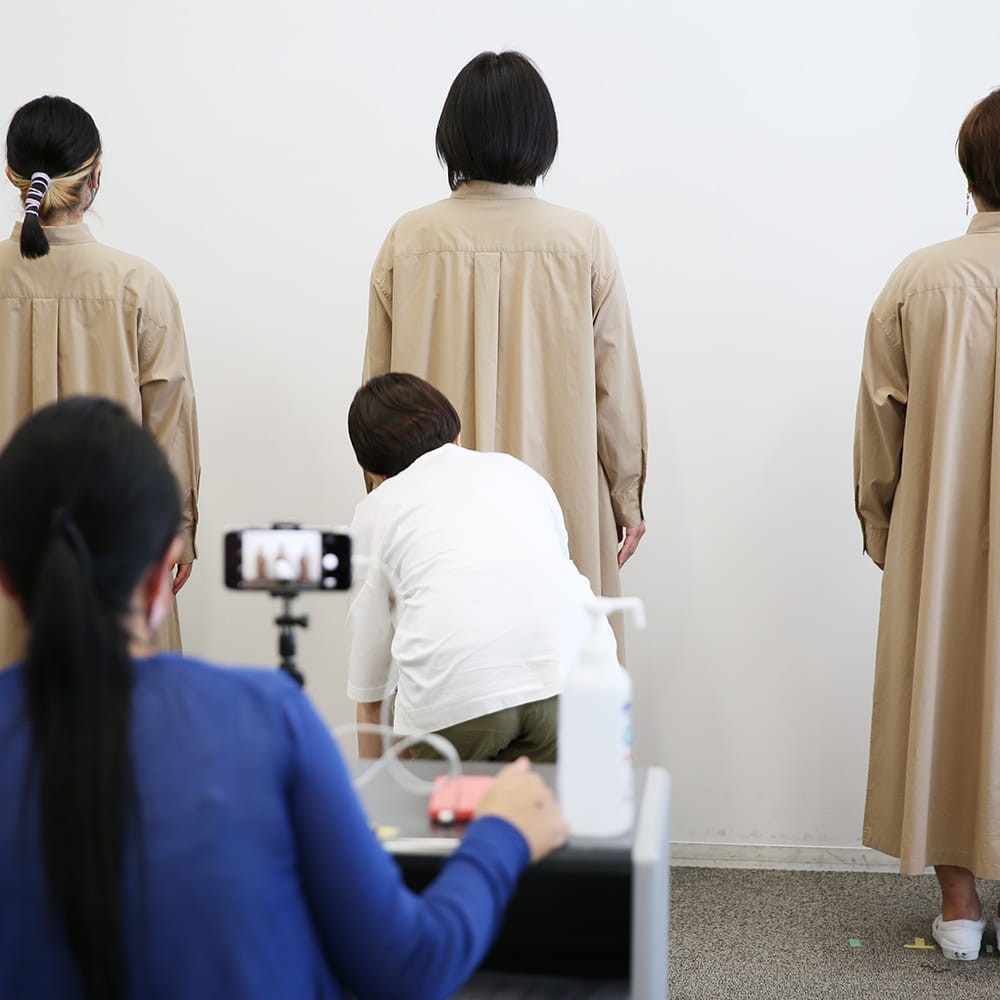 Customers tried different sizes, and we took photos to compare the fit.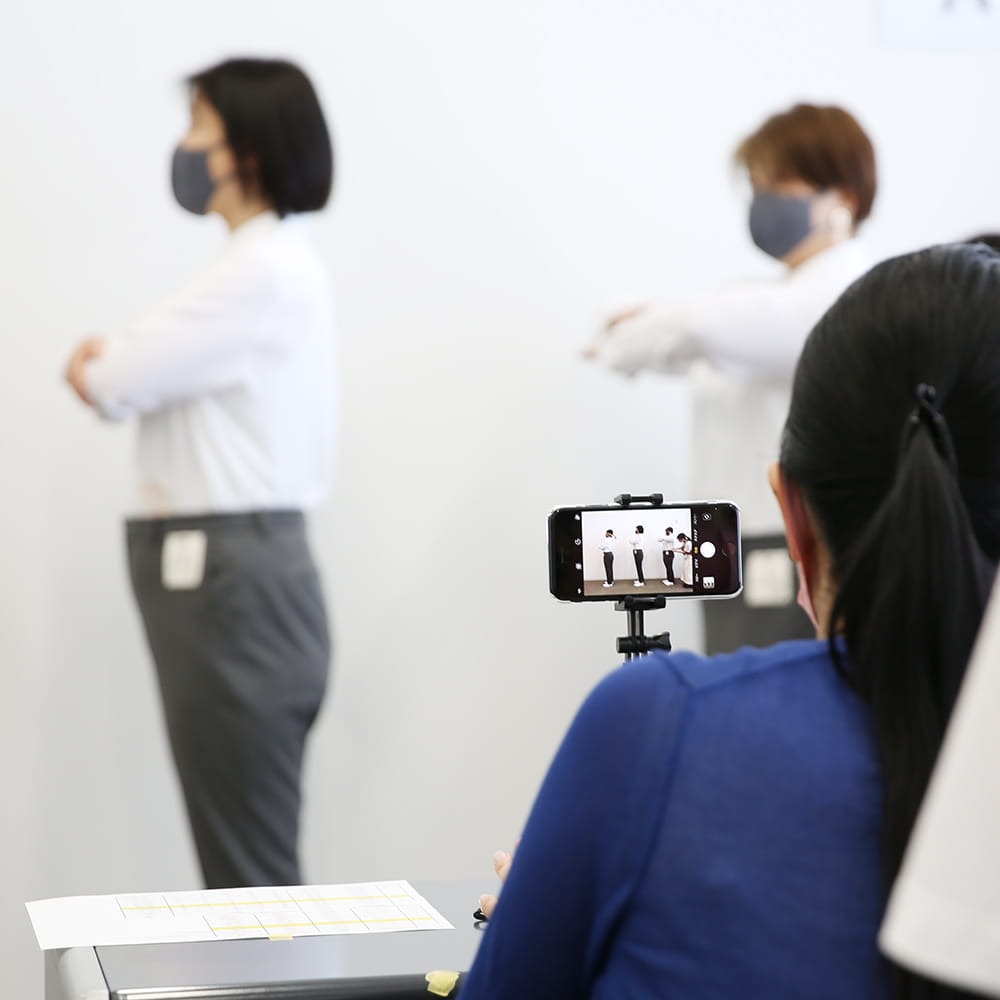 Feedback during the session has been noted for future product development.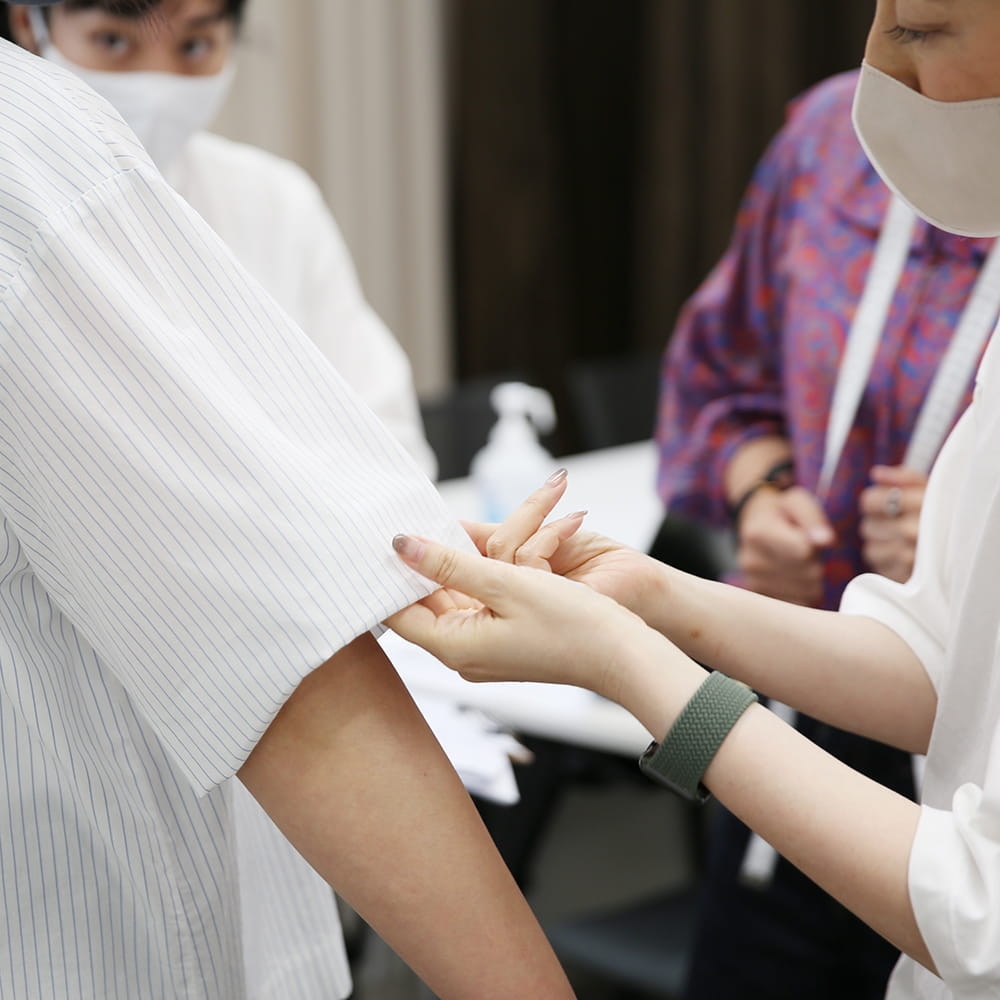 Customers were able to check their perfect length, sleeve length and fit.
The fitting session revealed a lot of insights and points for improvement.
Slightly smaller size.
I have worn size S trousers in the past but found them a bit too big. I'm so glad I found size XS online this time. They fit just right and don't ride up around my hips. (Female, 50s)
Find the size that fits.
I tried different sizes in store, but the M was too small, while the L was too long in the sleeves and body. I would've given up, but I found the shorter length available online. (Male, 40s)
Longer length is just right.
I had a problem with length, so I tried shopping online and found what I needed. I would recommend this to taller people! The perfect size means a flattering fit! (Female, 30s)