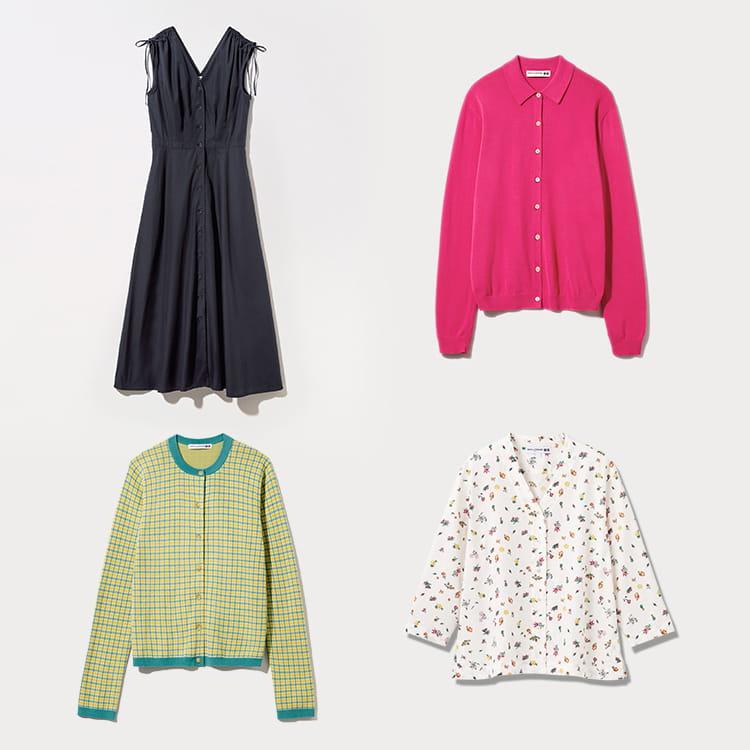 "India is filled with light and rich colors, and never stops inspiring me. I also love saris and shawls worn by the locals. The color combinations and natural materials seen in the country is full of out-of-the-box ideas and natural attitudes. Even people who haven't been India may have somehow experienced the beauty and elegance that the country has. It would be great pleasure for me if you sense those things from the latest Ines de la Fressange collection. "

- Ines de la Fressange
01

Carefully-designed details

02

Unique plaid patterns

03

Happy colors

04

Lovely floral patterns
Carefully-designed details
Here we introduce select pieces with carefully-designed details.
Dress
This classic dress has an elegant A-line silhouette with flares that elegantly swing as you move.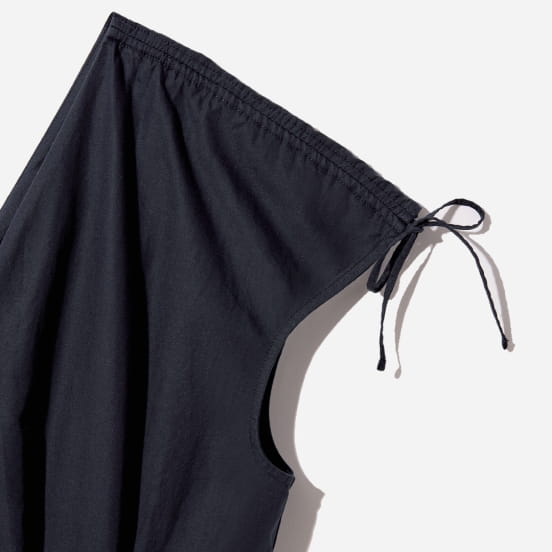 The sleeve length is adjustable with the shoulder straps.
Handy slit pockets are designed on both sides to maintain an elegant silhouette.
Shirt
This shirt's cotton fabric was woven with high-twisted yarn for a crisp touch.
Delicate motifs are carefully embroidered on the surface to add an elegant accent.
The rounded hemline and the longer back hem make this item easy to match with various types of pants and skirts.
The front is designed simply without any frills, and the neat V-shaped neckline adds an extra minimalistic feel.
The ribbon on the back works not just as a design accent but also as an adjuster.
There are slits on the sides. The iconic red stitch accentuates the design.
Outerwear
The fabric of this reversible parka jacket is densely woven with pure cotton poplin.
The pink floral pattern creates a mature look when mixed with khaki.
The hood comes with a drawstring. Tighten it a little for a clean look around the face.
Unique plaid patterns
Plaid patterns vary according to color combinations and the width of lines.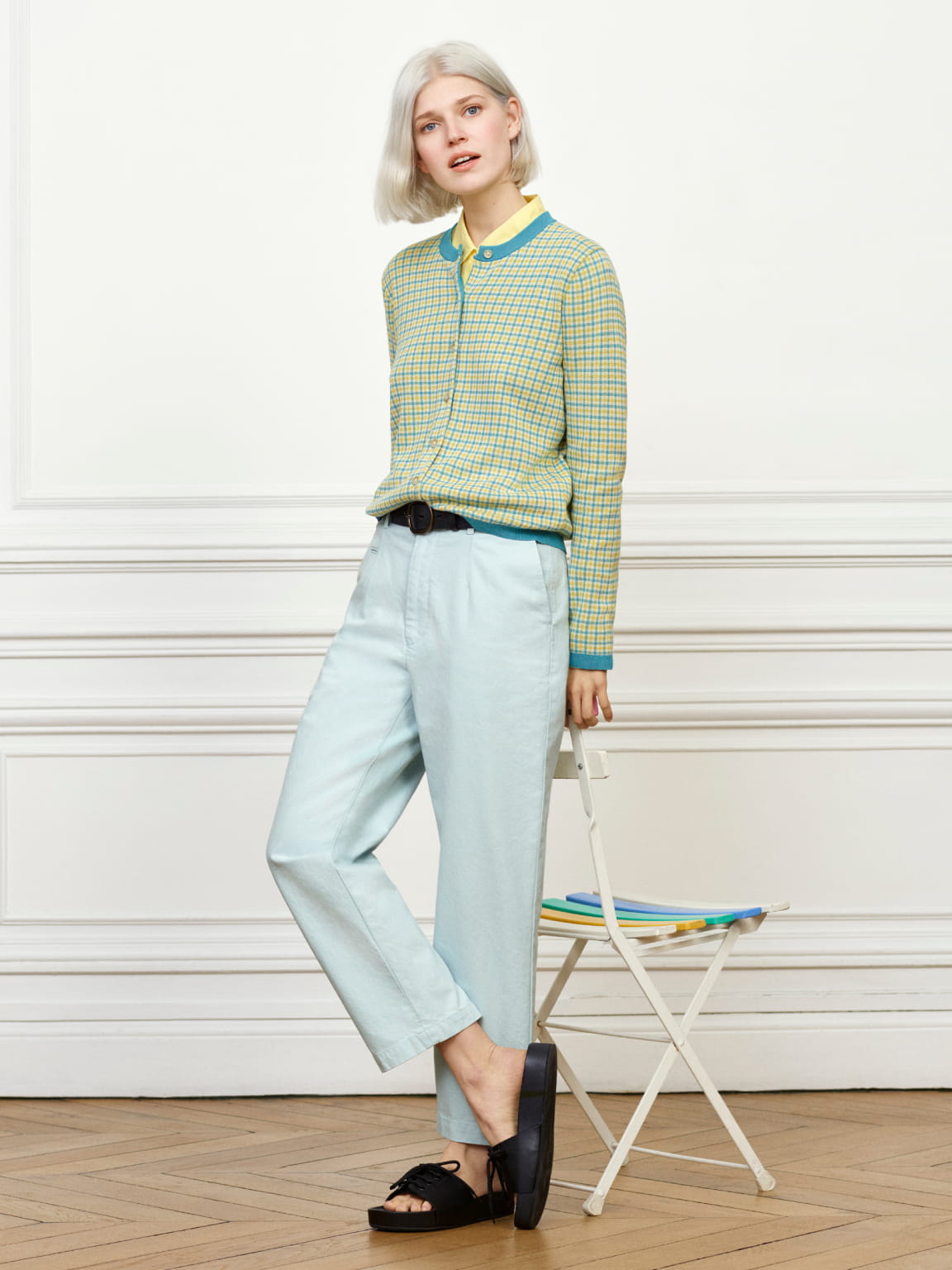 Related products
Happy colors
Find one that perfectly fits your wardrobe from plenty of color and design options.
Related products
Lovely floral patterns
There are clothes and accessories featuring various flower patterns.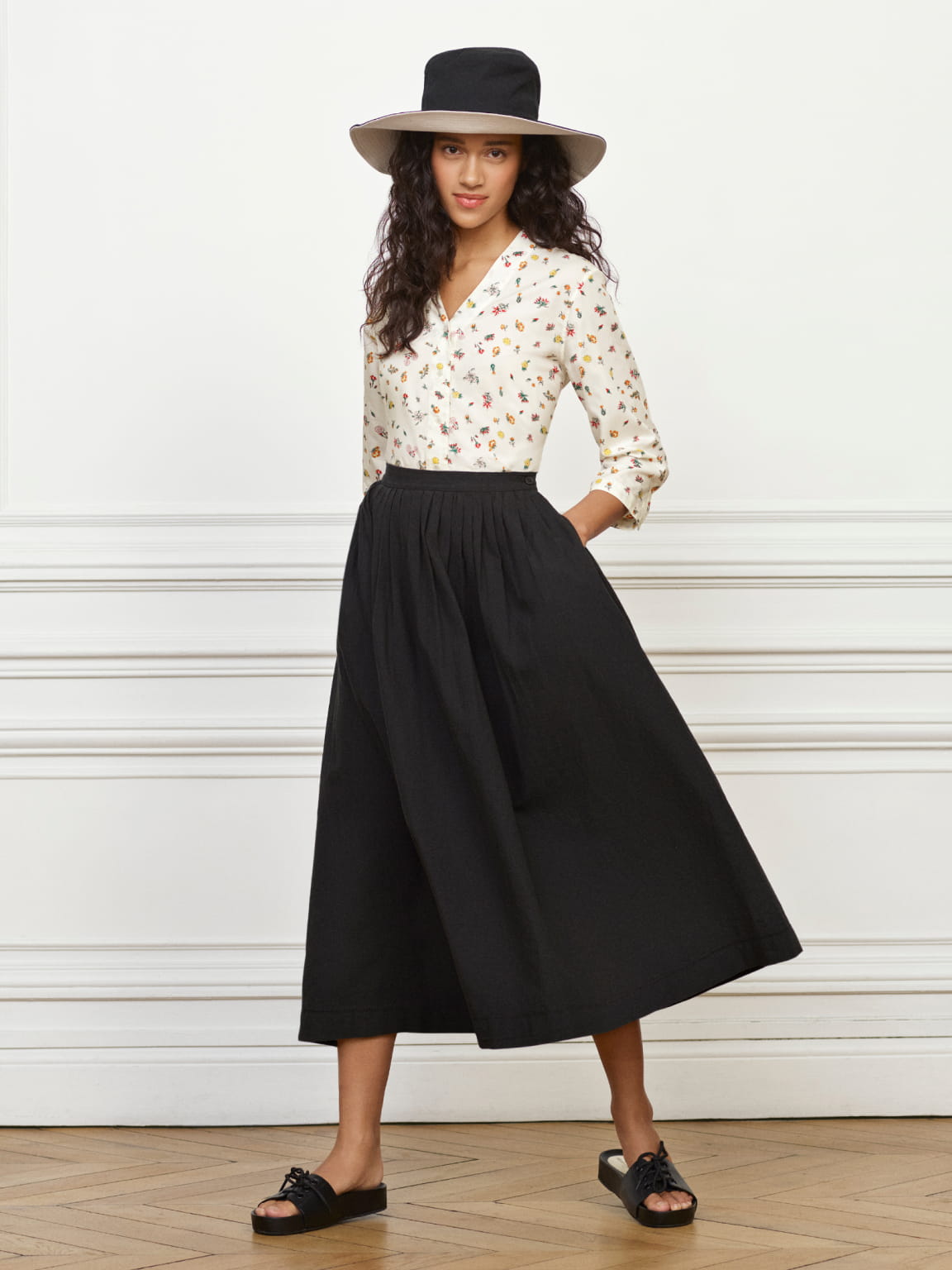 Related products