Men's Shorts
Explore UNIQLO's versatile range of men's shorts, including smart chino shorts for a preppy look and vintage-inspired cargo shorts for the ultimate in trendy utility. Get moving in style with our active and swim shorts for men boasting quick-drying, moisture-wicking technologies - ideal for keeping cool in the sun and comfortable during an intense workout. No sweat.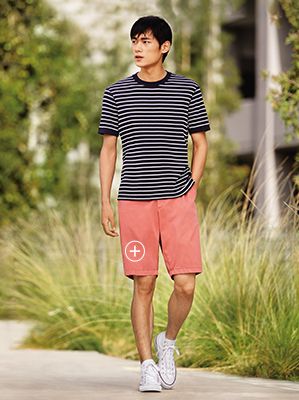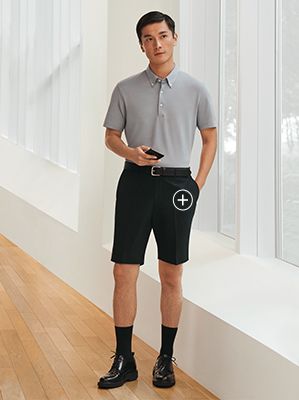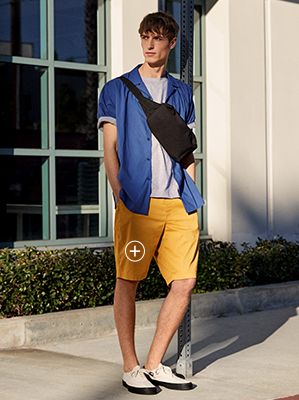 Make a splash and dive headfirst into breezy summer style with our selection of men's swimming trunks and shorts. Breathable all-mesh lining ensures enduring comfort throughout the day, whether you're hitting the beach or lazing by the pool.
---
Give your summer wardrobe the effortless charm of chino trousers with the breathability of a shorter cut thanks to our selection of men's chino shorts. Offering a selection of simple and versatile colourways, these are ideal for pairing with short sleeve shirts and low top trainers for a casual, preppy look.
Top