Take a closer look at the details of the collection.

"Uniforms and uniform-inspired garments are a part of my lifestyle, as something I have always loved. With time, they will really belong to you. The more worn out and washed out they are, the more beautiful they become. For me, it's a form of elegance.
This season I went back to this fundamental philosophy and revisited uniforms, thanks to UNIQLO's technical prowess. You will surely find your own uniforms, or your new basics, which accompany every moment of your daily life."

- Ines de la Fressange
Cotton Pintuck
Long Sleeve Dress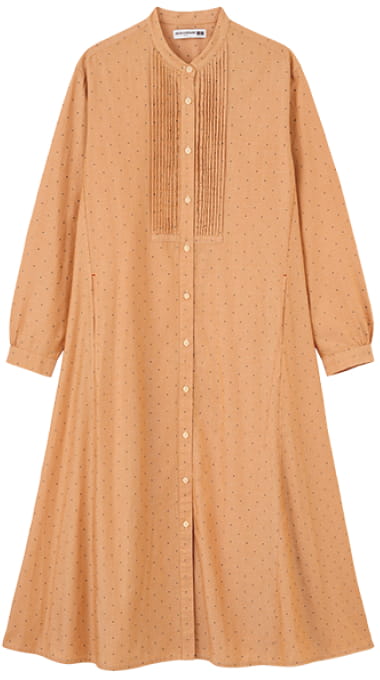 Made of pure cotton twill fabric. The stand collar gives a clean look around the neck, while the pin tucks on the chest sharpens the design.

Designed with back tucks for a flattering silhouette. The fit is relaxed and comfortable.

Ines' signature red stitches. The pockets are carefully placed to complement the overall silhouette.
Knitted Jacket
Check out our new knitted bouclé jacket. The tailored collar detail goes with various outfits.

The fabric is softly knitted with bulky loop yarn. It feels dense but is very light in weight.

These vintage-looking leather buttons are also carefully designed. The tiny pocket adds a stylish touch.
Padded Shirt Jacket
The design of this jacket is taken from a men's shirt. The collar is made simple and compact.

The surface is made of flannel fabric. This item can be worn either as a shirt or as a blouson.

The shirt tail detail and side pockets make this shirt even more versatile and wearable.
Chino Wide Pants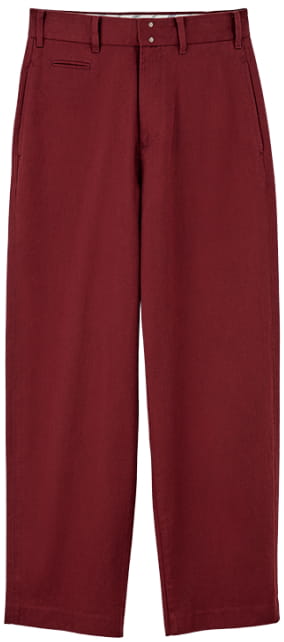 Made of thick yet soft fabric, these chinos looks timeless with a coin pocket on the right side.

The trouser hooks and striped lining add a classic feel to the design.

Two buttoned pockets on the back are placed on higher positions to make the legs look longer.