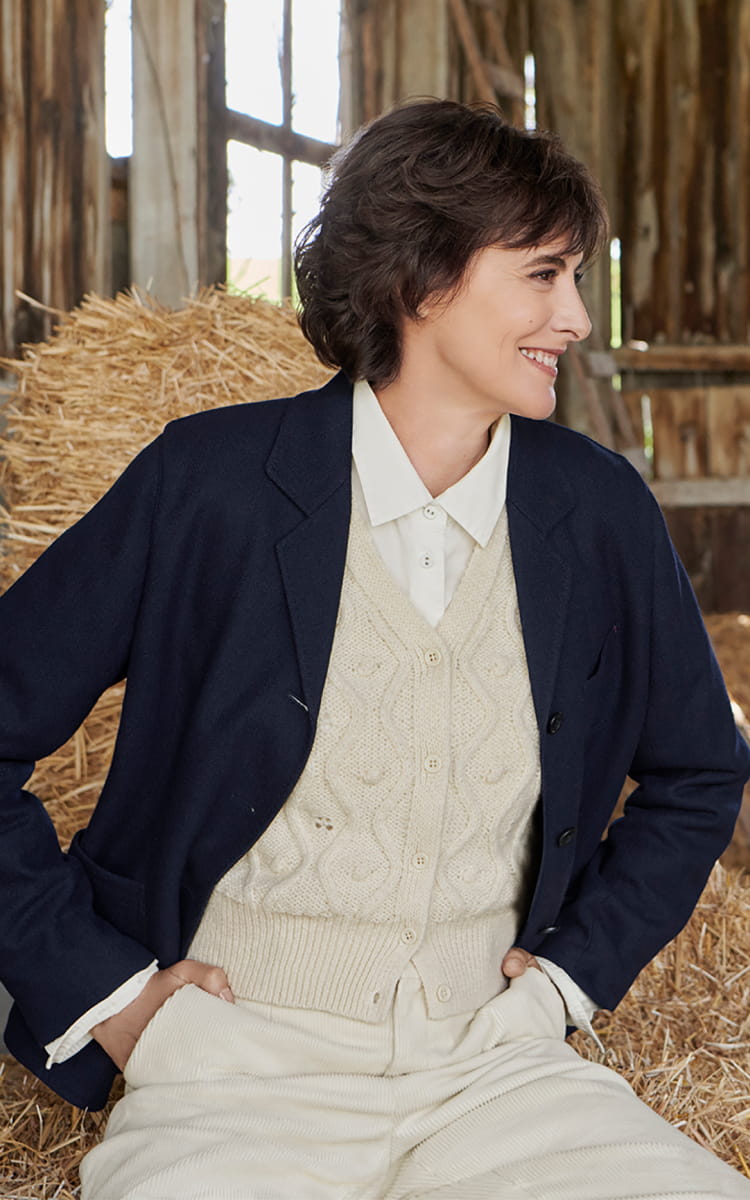 ABOUT INES DE LA FRESSANGE
Bringing the effortless style of France to the world.
VIEW MORE
Love Your Own Individuality
To help as many women as possible find their true selves and stay confident.
VIEW MORE
Everyday Essentials for Timeless Traditions
INES DE LA FRESSANGE Fall/Winter 2023 collection is inspired by folklore (customs and experiences), featuring soft silhouettes and warm, classical styles. Combining functionality with long-handed-down traditions, it consists of simple, effortless and even timeless clothes.
INES DE LA FRESSANGE
INES DE LA FRESSANGE
Ines de la Fressange is the descendant of one of the oldest French families. She became a model at the age of 17 and was quickly recognized for her talent, becoming one of the most famous models in the world. She then signed an exclusive contract as a global ambassador with a luxury house. As a style icon, she is known for "effortless elegance" and her representation of Parisian art de vivre. In 2015, she re-launched her own brand that embodies modern "French chic."