Where to Travel Next Our New Journey
Each day, as we live our new routines and meet new people, the world reclaims its freedom little by little. Now is the time to open the door once again to new adventure. In the welcoming sun and comfortable clothes, we can go wherever we want.
ABOUT INES DE LA FRESSANGE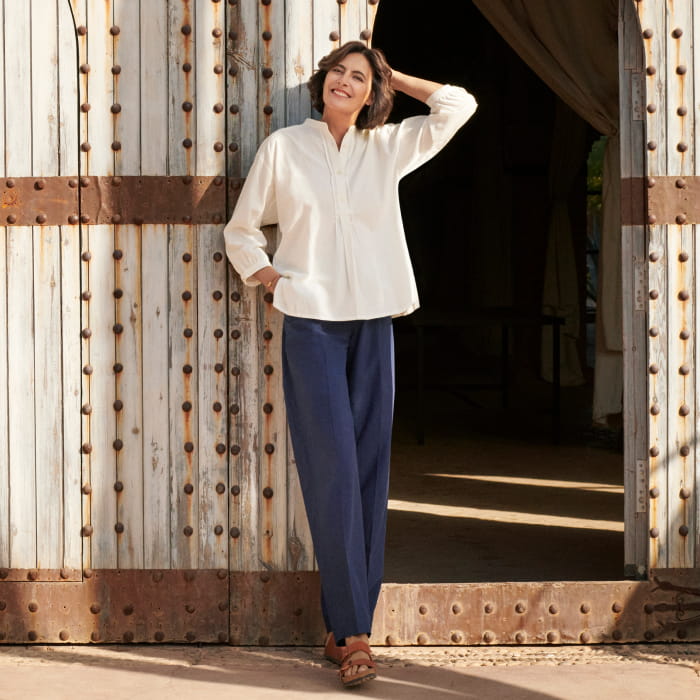 INES DE LA FRESSANGE
Born in France, Ines de la Fressange started modeling and quickly became part of the famous and worldly known top models, walking for the biggest high fashion houses from age 17. She is a style icon, beloved muse for high fashion houses. In 2013, she reestablished her own brand as an art director, embodying modern "Parisian chic."
ABOUT INES DE LA FRESSANGE