Sabukaru Online—an English-language online media platform that covers Japanese pop culture—launched in 2017. When we visit their office, it is full of young people from all over the world, clearly enjoying their jobs. We had the staff choose their favorite UTs while we talked to founder Adrian Bianco about the platform itself.
Spread supercool Japanese culture around the world!
Manga, anime, and other forms of Japanese pop culture began to gain a following in the West around the 1980s, when I was a child. Kids like me who liked all that stuff were called weird and made fun of—but look how the tables have turned! Now it's considered supercool to like manga and anime. Our goal is simple: to spread this supercool Japanese culture around the world and show that it's as sophisticated and deep a form of expression as you'll find anywhere else in the world.
Recently, I've noticed how our work is having an impact on young Japanese as well. We'll hold an event in Tokyo, and 200 people will show up. We're pretty proud of that. That's why even though 80% of our current content is related to Japan, we eventually want to broaden our scope and be more global. We also want to publish a physical magazine. At the end of the day, we want to keep trying new things to make sure we last for decades to come.
PROFILE
SABUKARU ONLINE|This English-language online media platform based in Tokyo was founded by editor-in-chief Adrian Bianco, who is originally from Germany. It covers manga, anime, fashion, video games, art, and other Japanese subcultures.
PROFILE
Ryousuke(Japan/23)Editor, Writer
Androids Arc
An episode featuring Androids 16, 17, and 18 that were developed by the former Red Ribbon Army mad scientist Dr. Gero.
The print depicts twin brother and sister Android 17 and 18, who boast overwhelming strength, and Androids 16, who has a gentle side.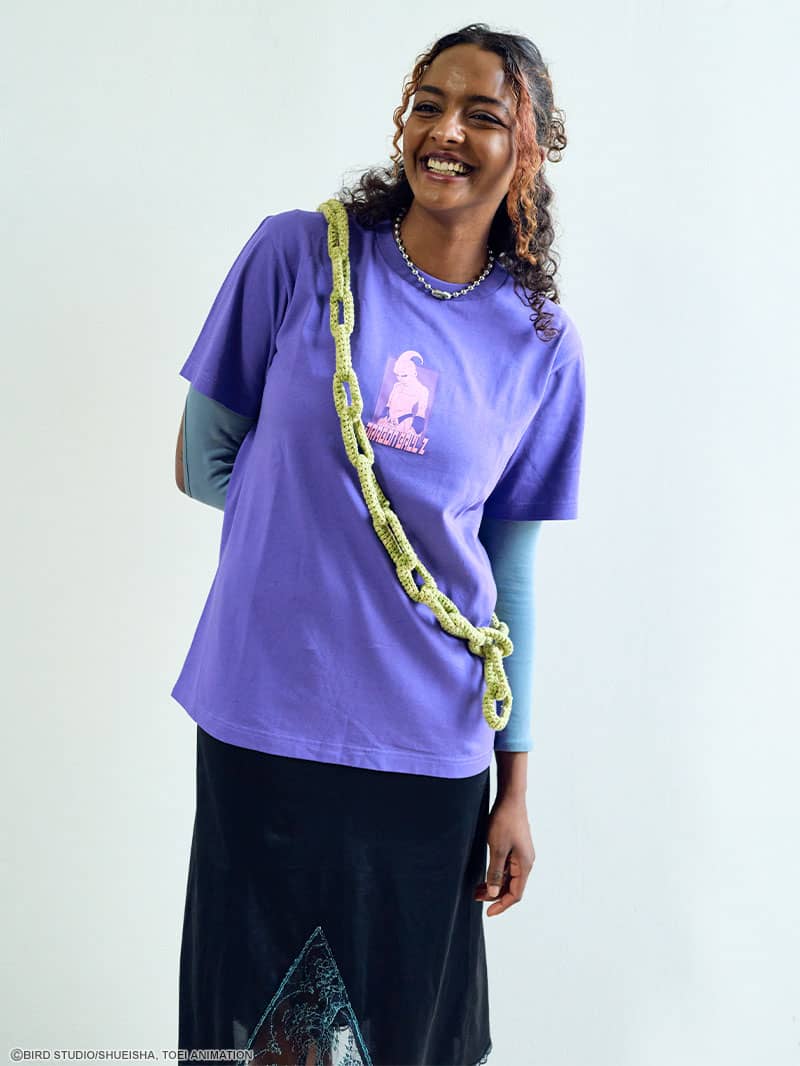 PROFILE
Jasmina(Canada/26)Editor, Writer|There are many manga I love, and I like the fact there's a lot about fashion I can learn from them. Working at Sabukaru Online is great; it gives me a place where I can talk about all kinds of things with people from all kinds of cultural backgrounds.
Majin Buu Arc
An episode depicting events in the world seven years after Son Goku's heroic death in the Cell Games. 
The print features the first appearance of Majin Buu, who boasts incredible strength, in his original form.
PROFILE
Ora(USA/24)Editor, Writer|I think of manga as a wonderful form of art. One of my greatest memories was reading every manga in the school library when I was a junior-high student in New York. I started drawing my own manga after that and deepened my understanding of Japanese culture.
Attack on Titan
This shirt features a quote by the protagonist, Eren, to the Subjects of Ymir as he uses his Titan powers to trigger the Rumbling—a cataclysmic event.
PROFILE
Henry(Germany/24)Editor, Writer|Among everything in Japan's pop culture, I'm particularly interested in Ura-Harajuku fashion. I've only been in Japan for three months, and I can't speak any Japanese, but I hope to be able to quickly master the language so I can read the huge collection of fashion magazines in the office.
Son Goku Boy Arc
This is an event from the boyhood of the main character, Son Goku.
The print depicts the scene where Goku, a boy living on Mt. Paoz, meets Bulma for the first time, and they begin their adventure of searching for Dragon Balls. The front of the T-shirt has a print depicting Bulma taking out a mysterious capsule, while the back print is of Bulma and Goku riding a motorcycle that has appeared. The surprised expression on Goku's face as he rides a motorcycle for the first time is striking.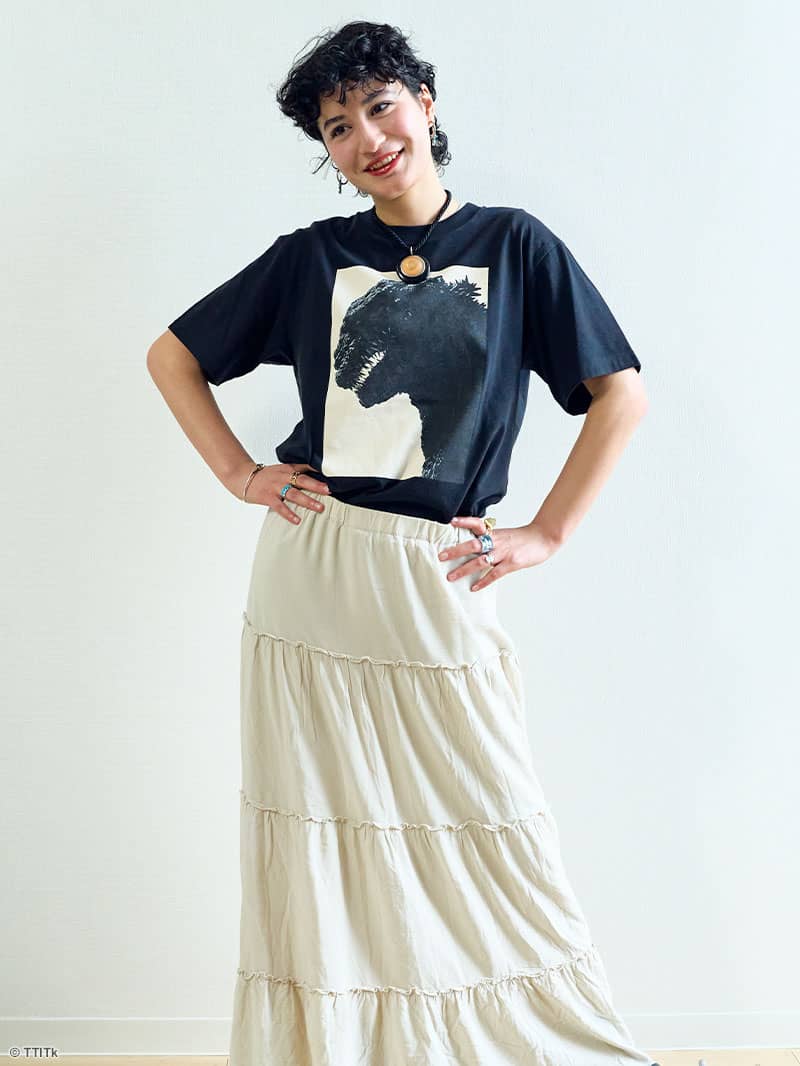 PROFILE
Mizuki(Canada/20)Editor, Writer|Discovering Sabukaru Online helped me realize there were so many people out there with similar interests as me. That's why I love this job so much.
Shin Godzilla
This T-shirt is from the Shin Japan Heroes Universe collection, which brings together the Shin series of movies supervised by animator and writer-director Hideaki Anno. Godzilla makes a dynamic appearance on this tee.
PROFILE
Casey(USA/24)Editor, Writer
Shin Ultraman
On the chest is the emblem of the kaiju- and alien-fighting SSSP from the Ultraman universe. On the back is Ultraman delivering his ultrapowerful Spacium Beam attack.
*All items worn except for the T-shirt are personal items.
Release dates and prices may vary. Some items might be limited to certain stores or countries of sale or may be sold out.
©️BIRD STUDIO/SHUEISHA, TOEI ANIMATION
©諫山創/講談社 ©Hajime Isayama / Kodansha Ltd.
© TTITk