INES DE LA FRESSANGE
Spring/Summer 2023 Collection
A new taste of the everyday
SEE ALL LOOKS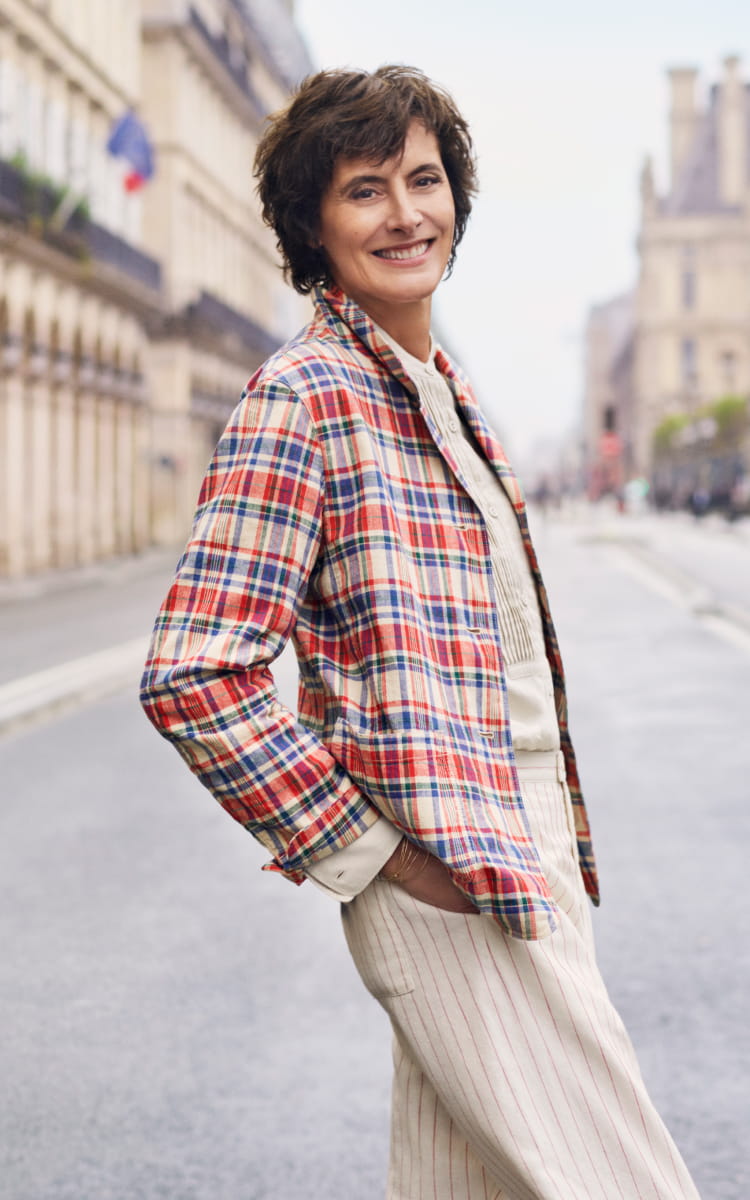 About INES DE LA FRESSANGE
Bringing the effortless style of France to the world.
View more
A new taste of the everyday
Ines de la Fressange has travelled to India many times. The country always inspires her love of nature and handcrafting. With the hope that her clothes will make people feel fresh and happy as they wear them, her latest Spring/Summer collection is designed with a colour palette inspired by the spices and flowers of India; with madras and floral patterns on natural fabrics, such as cotton and linen.
INES DE LA FRESSANGE
INES DE LA FRESSANGE
Ines de la Fressange is the descendant of one of the oldest French families. She became a model at the age of 17 and was quickly recognised for her talent, becoming one of the most famous models in the world. She then signed an exclusive contract as a global ambassador for a luxury house. As a style icon, she is known for her effortless elegance and her representation of Parisian art de vivre. In 2015, she re-launched her own brand that embodies modern French chic.