ULTRA LIGHT DOWN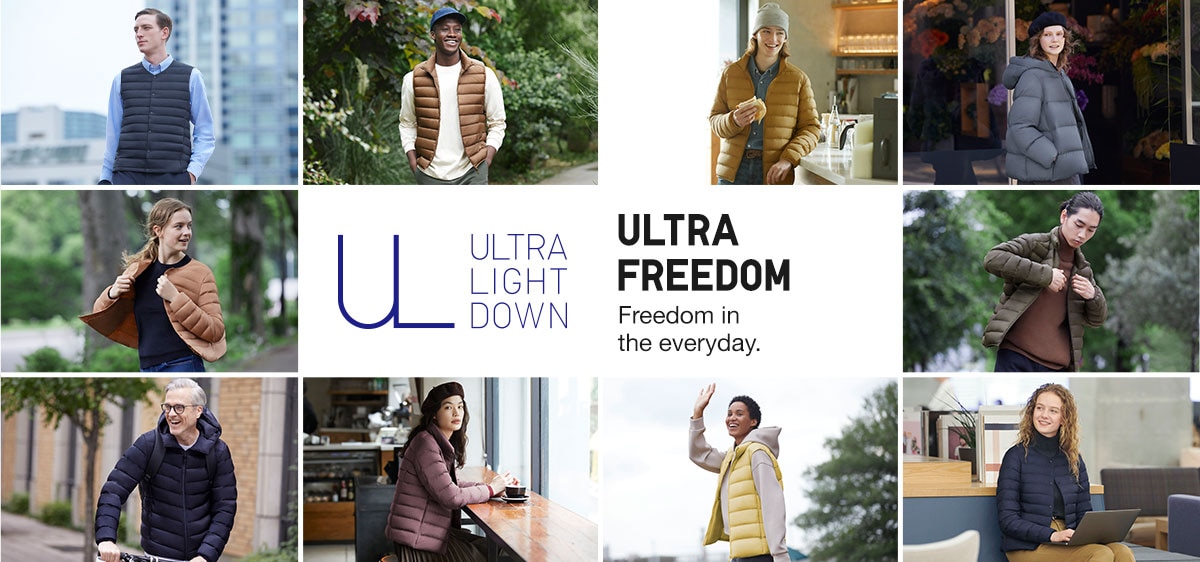 ULTRA FREEDOM
Versatile warmth.
From keeping the cold weather at bay to adding a light layer in the spring,
our Ultra Light Down is perfect for any occasion. Work, family or leisure, wear it anytime for any activity.
Ultra lightweight yet ultra warm, our Ultra Light Down easily adapts to your body temperature, while its compact design lets you take it with you wherever you go.
SIX FEATURES OF ULTRA LIGHT DOWN
1. Amazingly Lightweight.
Lightweight (weighing as little as 235g*), yet warm.
*Average weight of the 20FW Men's ultra light down jacket
2. Packable
Some of our Ultra Light Down styles pack down into a handy carry pouch for on-the-go protection.
3. Water repellent
The water-repellent coating keeps light showers at bay so you can get on with your day.
4. Layering without the bulk
Our lightweight down designs can be worn both as outerwear and innerwear.
5. Foldaway collars
The collars on our down coats fold down, so they can easily be hidden underneath other coats or jackets.
6. Ideal for wearing at home
Warm, lightweight and easy to move about it. You can even wear it to relax in at home.
ULTRA LIGHT DOWN
Surprisingly light but Keeps you warm..
ULTRA LIGHT DOWN COMPACT
Lightweight, thin and with a collarless design that can be worn both as outerwear and innerwear.
ULTRA LIGHT DOWN VOLUME
Warm with an on-trend voluminous shape.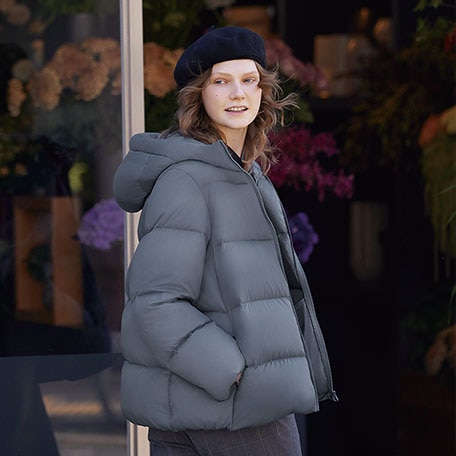 For relaxed days
Layer over knitwear or warm innerwear during cooler days.
CUSTOMER COMMENTS
I wear this as a second layer as it's so lightweight and wearable. You can wear it with a sweater with wide arms and sleeves and still have plenty of room. This was a great buy.
Female, 30s
view by type
Ultra light down products