These are the absolute essentials that your closet should include to instantly refresh your casual looks.
Silk blouse
The soft smoothness of silk's delicate lustre elevates your outfit. Create the French-chic look by leaving the top buttons undone and draping a scarf around your neck.
Striped top
This seamless 3D Knit jumper offers the ultimate in comfort. By tucking into trousers, you can create a minimalistic look that is as chic as it is modern.
Knitted dress
With its A-line skirt draping from the waist, this seamless maxi dress reveals its beautiful outline. Ribbing at the waist has been carefully adjusted so the column widths of the front and back are different for the perfect fit.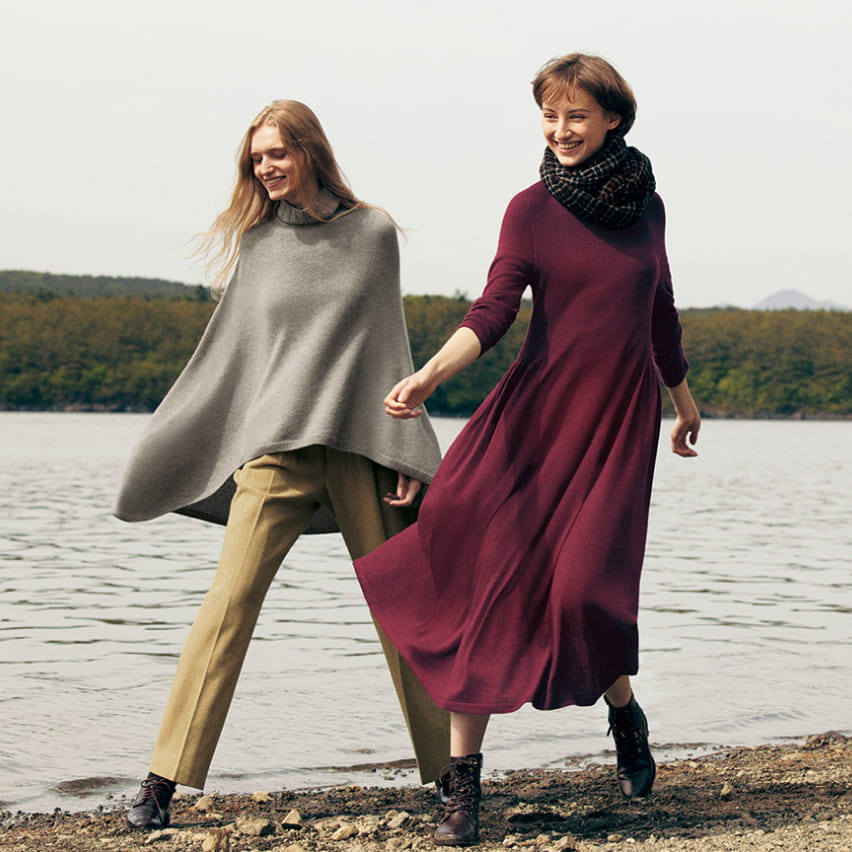 Items from this look
Left model
Right model