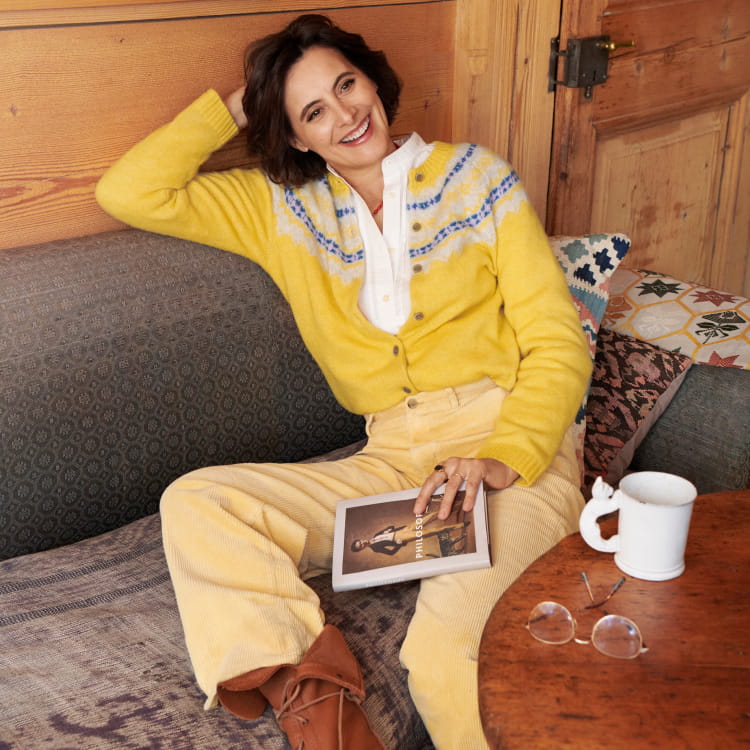 Memories of Rossinière
The new season Ines collection is designed on the theme of "Relaxing at the Grand Chalet of Rossinière". Built in the 18th century, it is the largest wooden house in Europe and is among the oldest cabins in Switzerland that are still used by holidaymakers.

"Every year, I spend Christmas at the chalet. I fell in love with this place not only because of its architectural significance, but also its history. It was the home of the late painter Balthus. His widow, Setsuko Klossowska de Rola, who is also an artist, continues to live there with her daughter and her family."

The peacefulness of the chalet, nestled in a serene landscape, is incomparable. "We take a leisurely walks, read in bed, or have a chat by the fireplace. Then, we eat a long, relaxed dinner. While staying at the chalet, we bask in 19th-century-style slow living. For a place that has remained unchanged for years, a timeless casual wardrobe is the most suitable choice. What I believe is the most relevant thing for me to do at a moment like this is to present a collection that can bring people the joy of styling essentials that are comfortable to wear in nature."
1: The Grand Chalet, the crown jewel of Swiss architecture, is situated in Rossinière, a small village surrounded by mountains. It is designated a historic landmark.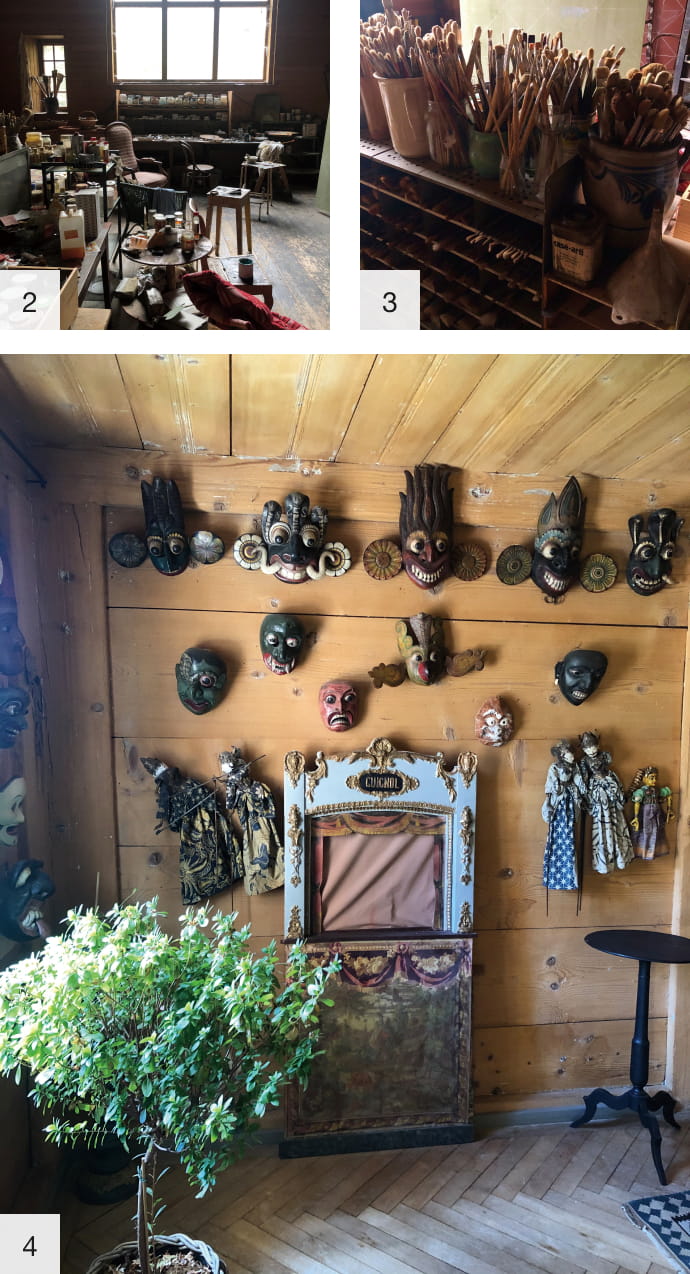 2 & 3: In the last years of his life, Balthus lived at the Grand Chalet. His studio has been preserved, retaining traces of the past. The Balthus Tribute Chapel and his tomb are adjacent to the chalet.
4: One of the rooms inside the chalet.