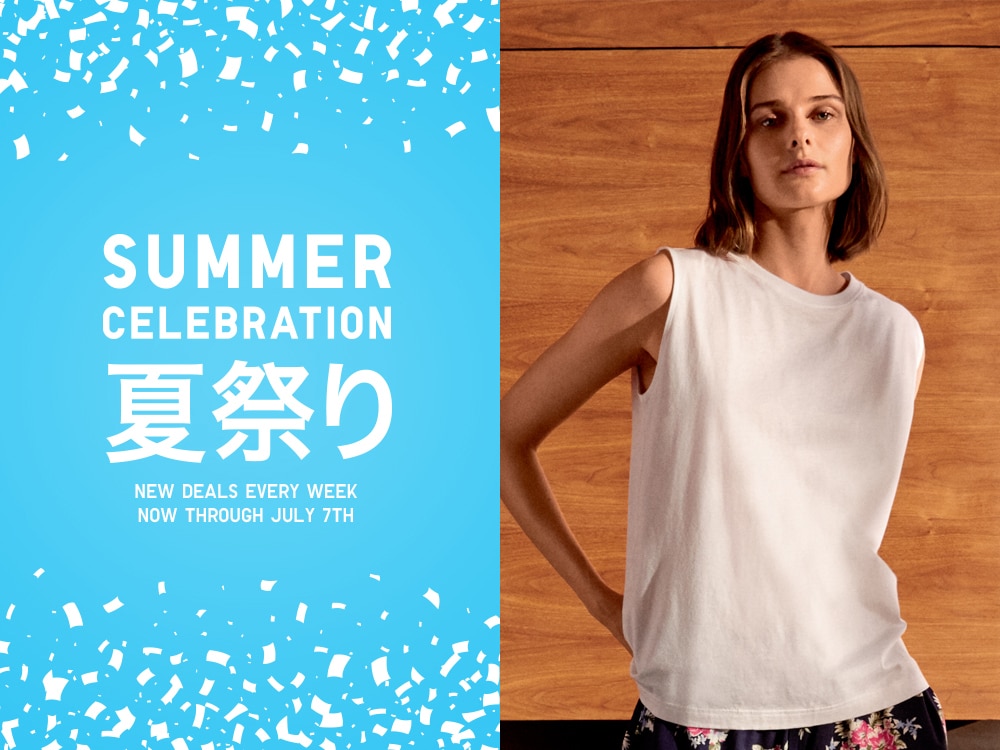 Limited-Time Offer
Mix-and-match tops and bottoms at special prices and get perfect summer looks for less.
A PERFECT PAIR
Women
XS - XXL
Mercerized Cotton Sleeveless T-Shirt
$7.90
$9.90
Online + In Store Until 6/20
SHOP NOW
SUMMER STYLE STAPLES
Get versatile styles you can rely on. Dress them up or down to create looks perfect for any situation.