TIPS FOR USING IQ:
IQ works best on mobile devices.
Select a gender to narrow items down.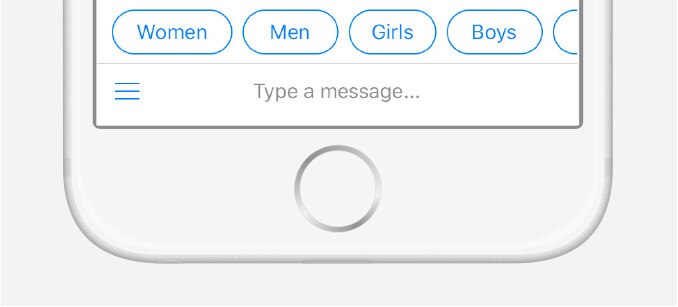 Search for any item you have in mind. The more specific, the better.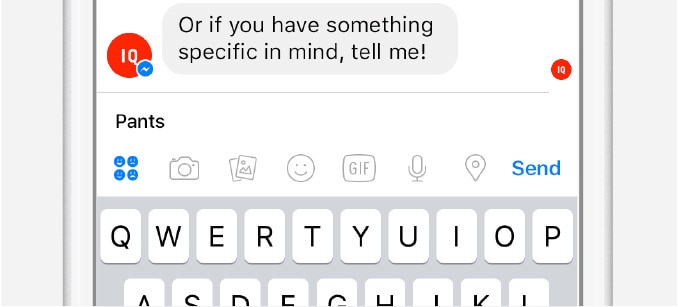 Tap "quick replies" to narrow items down quickly.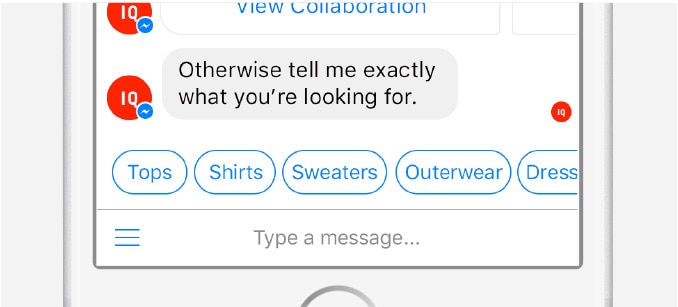 Tell IQ the color, size, or other qualities you're looking for to further narrow results.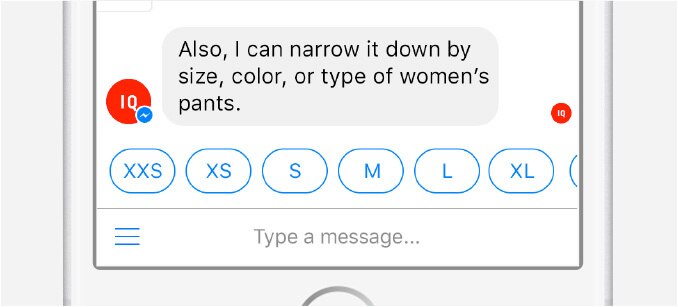 Swipe through results to see all the colors that item is available in.
To purchase an item online, tap 'Add to Bag.' To check store inventory, tap 'Find in Store.'