The Spirit of SoHo
Sharing creativity and community through LifeWear
A feeling, a mindset, a way of life. SoHo is more than a neighborhood—it's about creative expression, personal freedom, and the heart of community.

SoHo gave birth to the global cultural power that is Downtown. Its collaborative spirit has gone beyond NYC to influence art, music, and style everywhere. To tell this story, we partnered with the photographer and activist, Ryan McGinley, to highlight people who have contributed to—and still are—SoHo's past, present, and future.

This fall, we're celebrating 15 years in America. UNIQLO introduced the concept of LifeWear to New Yorkers in 2006 from our first US store located on SoHo's Broadway. Today, we give thanks to you—Americans from every part of the country—who have so warmly welcomed us here. Join us as we honor the legacy and future of the Spirit of SoHo—both online and in every UNIQLO store across the USA.
Carlo McCormick and Tristan Hughes-Freeland
Writer and culture critic celebrated for his astute observations of the times. Rhetorical artist and model exploring social phenomena.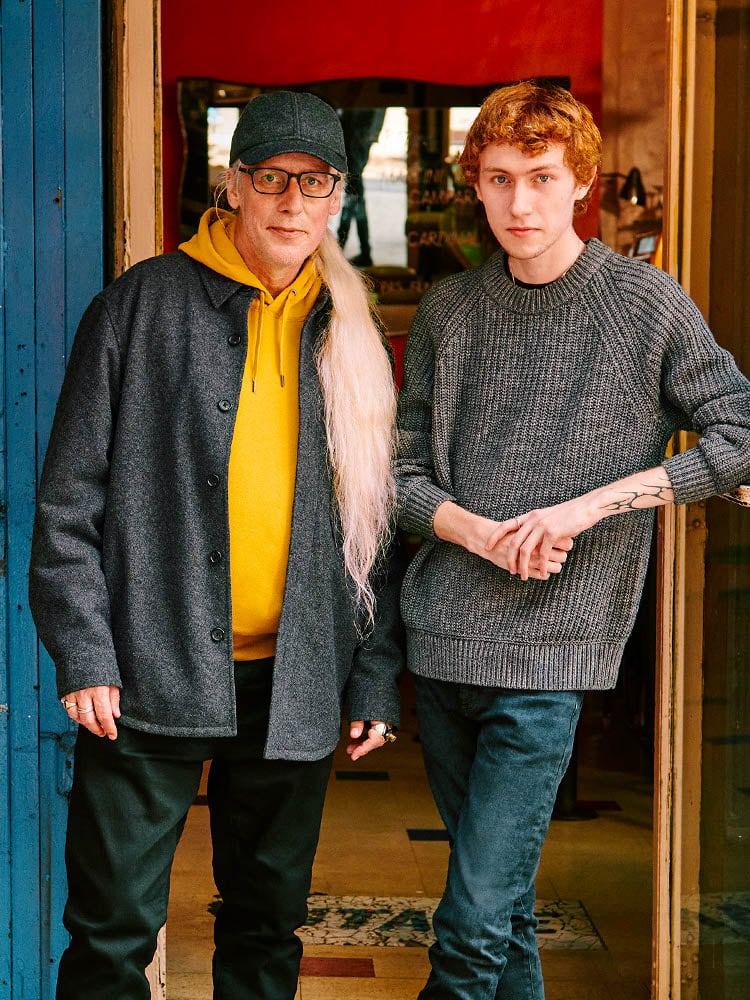 "Growing up downtown, SoHo always felt almost like a no-man's land—
at night it would kind of become a playground."
Through relentless curiosity and astute knowledge, Carlo McCormick has made major contributions to modern art history and pop culture criticism. A writer, educator and curator based in downtown NYC, his essays—defined by clarity of thought and grounded in an understanding of the zeitgeist—have been included in hundreds of books and catalogs. He was senior editor of Paper magazine for over 30 years. Through his writing, the stories of NYC and America's creative communities are given a veracious voice.

Tristan Hughes-Freeland, an artist & McCormick's son, was raised deeply connected to downtown culture. From his earliest days, Tristan was surrounded by a community of creativity that came to transcend NYC and found its way around the world. Drawing from a lifetime of memories, Tristan's recollections balance fondness for his home with considered perspective: "Growing up downtown, SoHo always felt almost like a no-man's land—at night it would kind of become a playground.
Ryan McGinley
Photographer, artist and activist renowned in art and fashion for capturing the humanity of his subjects and the pulse of culture.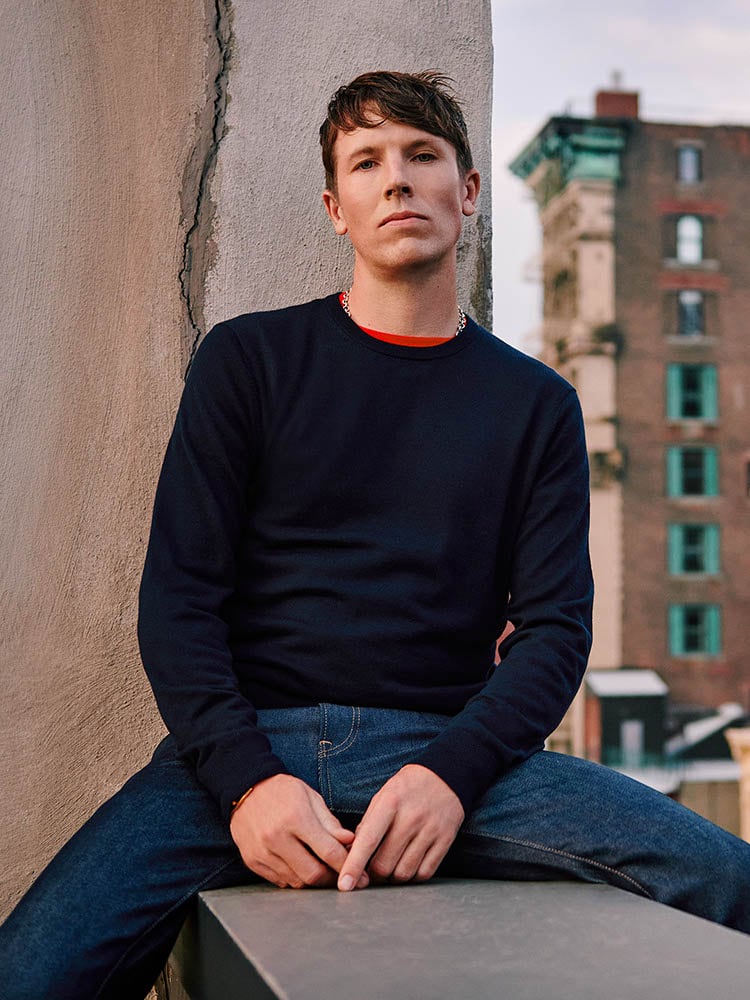 "There's a chicness to SoHo. A little bit of street, a little bit sophisticated.
It's a little rough around the edges."
Known in art and fashion for his gift for capturing youth and humanity, Ryan McGinley's portraits offer a compelling glimpse into the lives of others. Through his early work, we see the streets of his adolescence and candid images of his generation's lifestyle—snapshots of a rare and exhilarating time. Since then, Ryan's work has ranged from photography to video, in galleries, museums, magazines and in collaboration with brands, focusing on subjects interacting spontaneously in joyous rebellion.

In 2000, he staged his first solo exhibit, The Kids Are Alright, inside an abandoned SoHo warehouse. This was his start as a photographer, and in 2003, at 25 years old, Ryan was included in the Whitney's First Exposure series, making him the youngest artist ever to have a solo show at the institution. In addition to his creative practice, Ryan is also an advocate for LGBTQ+ rights. While now in a chapter of career removed from his first show in SoHo, his connection to the neighborhood endures.
Jeffrey Deitch
Curator and art dealer whose landmark gallery helped define SoHo's early scene and contemporary art as it is today.
Visionary art dealer Jeffrey Deitch has a long and storied history of finding and promoting undiscovered talents. Jean-Michel Basquiat, Keith Haring, and Jeff Koons are among the contemporary and modern artists who have benefited from his curatorial acuity.

Starting in the mid-90s, his Deitch Projects gallery in SoHo launched names and made headlines for its bold exhibitions. Some shows went mobile—costumed artists put their creativity on display in Deitch's memorable Art Parades, twirling along the streets of New York City with beautiful abandon. Deitch Projects continues to shape and define contemporary art from its location on SoHo's Wooster Street. Deitch has also opened a gallery in LA, where he has served as director of the city's famed Museum of Contemporary Art (MoCA). On both coasts, Deitch constantly has an eye out for the next big thing. "This is a remarkable time for artistic innovation, with an expanded understanding of what art can be," he says.
Futura and Tabatha McGurr
Graffitist, artist and designer known for his abstract spin on street art. Blogger and diarist offering a fresh take on the topics of the day.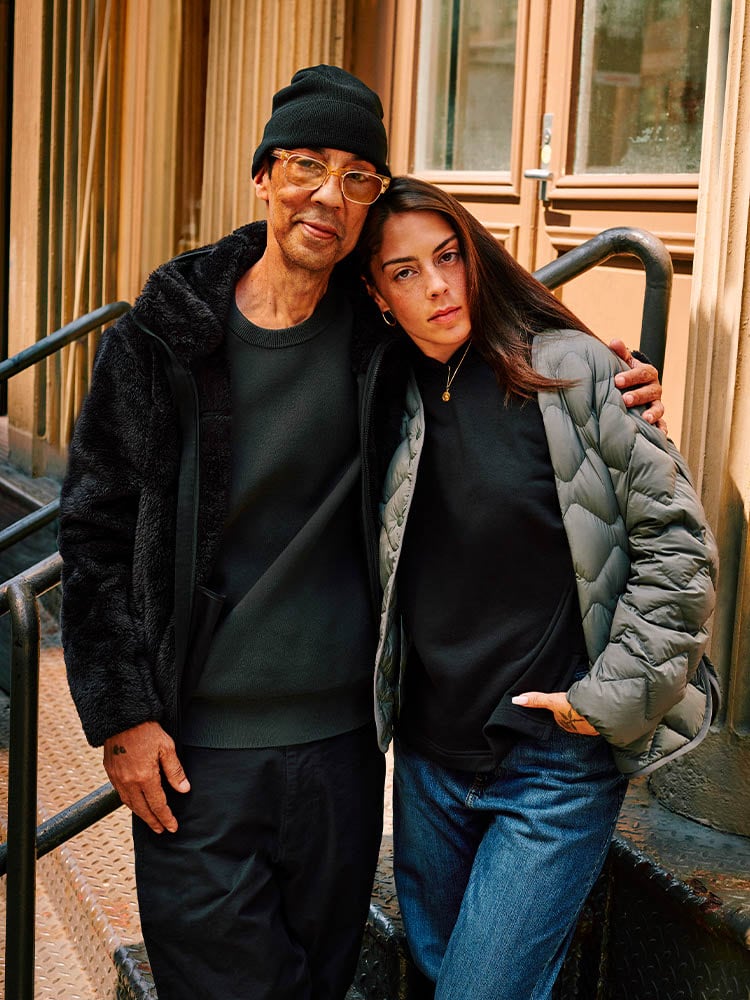 "Early '80s we came down here and discovered what is the gold standard of the art world here."
Futura holds a special status in the history of creativity as a groundbreaker and an iconoclast. With a body of work that paved the way for abstraction in street art, he is widely considered one of the pioneers of the graffiti movement, the urban arts movement and street style. In the '80s, together with the likes of Jean-Michel Basquiat and Keith Haring, he spurred an artistic revolution. "In the early '80s, we came down here and discovered what is the gold standard of the art world."

Tabatha grew up in NYC in the nexus of many cultures—the art community, the emerging street style scene, and the world of downtown. With Futura as her father, early on she understood the magic, and pragmatic realities, of being creative. Tabatha began working as a blogger in high school, dabbling in copy-editing and journalism for years before ultimately transitioning into commercial real estate brokerage. As a family, they've witnessed the incredible evolution of NYC and how its influence has traveled the world.
Nicola Vassell
Gallerist and art adviser breaking new ground in SoHo's
contemporary art scene with an experimental approach.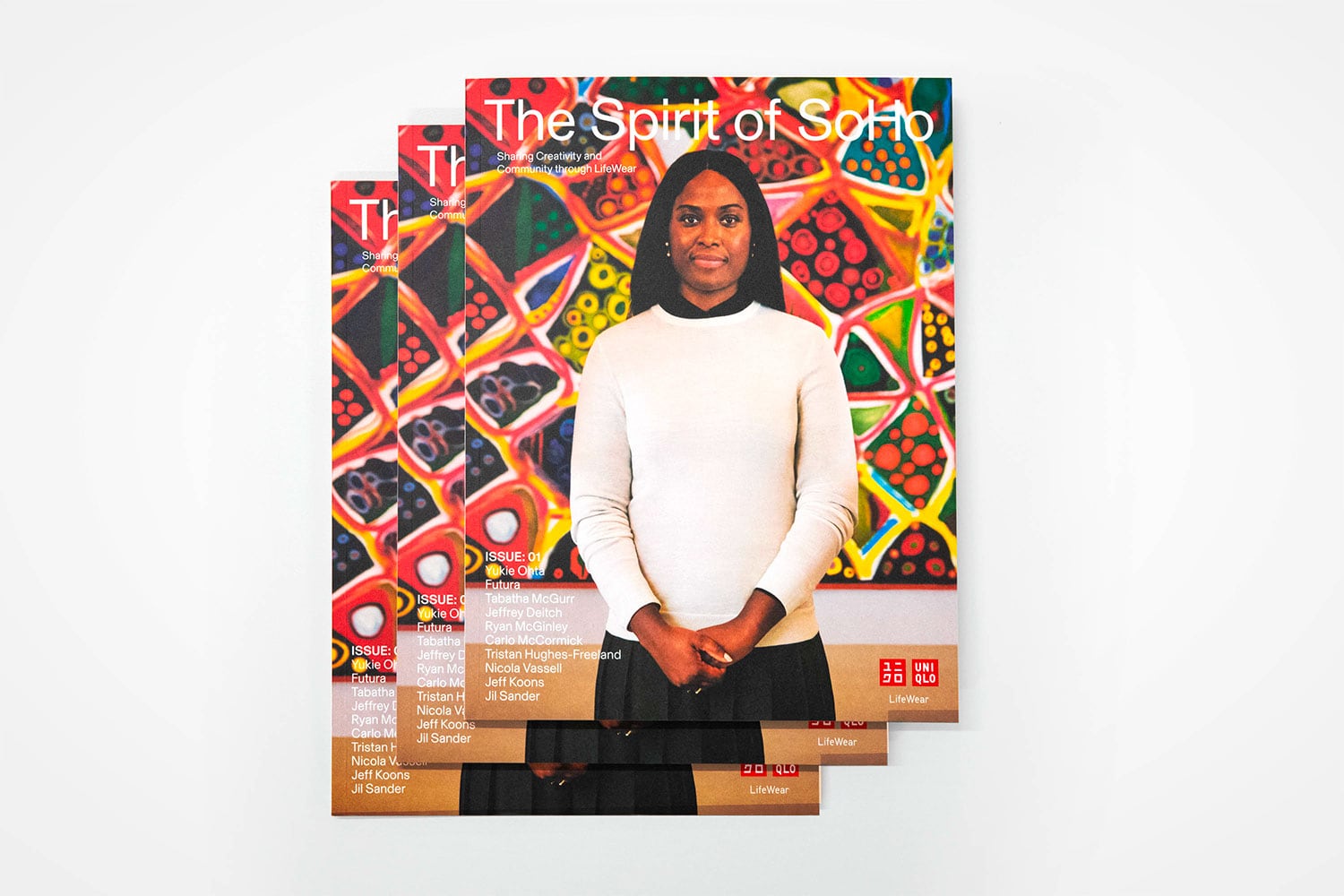 "​​The whole effort was to stand out...It didn't really matter who you were as long as you were delivering the goods."
Vanguard of the contemporary art scene, Nicola Vassell is a dealer and curator breaking new ground. Her namesake gallery is committed to discourse that widens the lens of the history and future of art.

Nicola came from Jamaica to New York City for a modeling career, then joined the art world where she has worked for nearly two decades. She takes an experimental approach to curation and is committed to promoting diversity and inclusion. From her gallery in Chelsea, Vassell recalls the eclectic parade of style that influenced her early days downtown, "the whole effort was to stand out...It didn't really matter who you were as long as you were delivering the goods."

Artwork by Uman
Yukie Ohta
Archivist and chronicler of SoHo whose mission is to preserve the neighborhood's iconic history for future generations.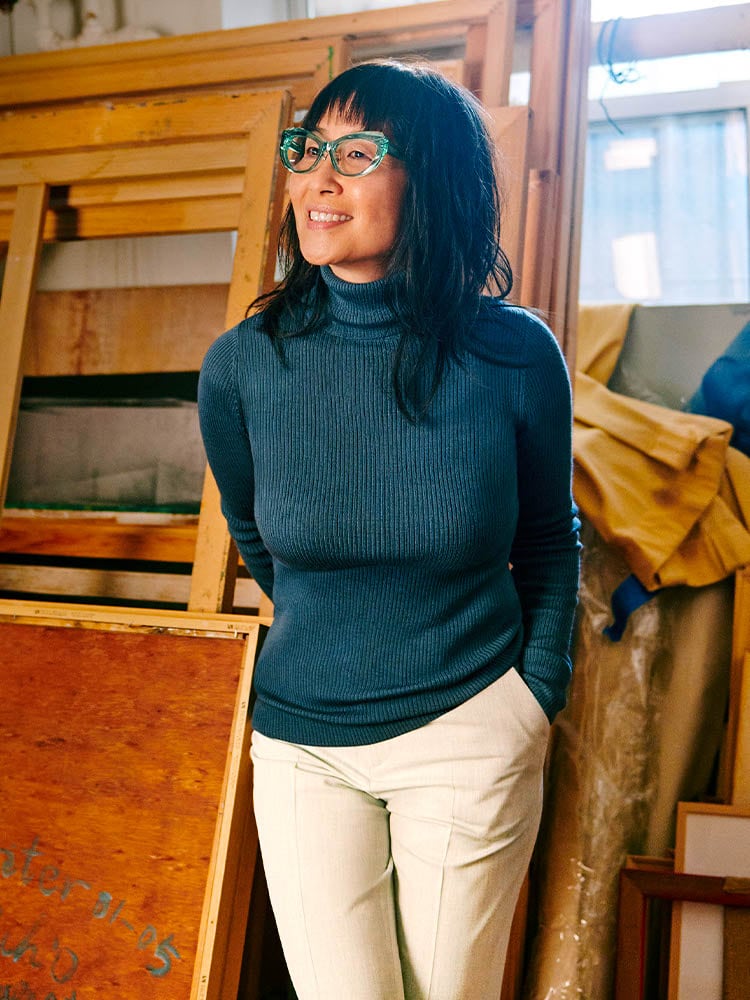 "SoHo was a small community. People had an idea—they gave it mass...weight...
movement...sound...it was just made for the sake of having to make it."
Archivist and SoHo native, Yukie Ohta celebrates the singular spirit of her neighborhood through the SoHo Memory Project, a nonprofit organization she founded to preserve the history of SoHo. She has created a space where people can contribute stories to the collective memory of a bygone era—SoHo in the 1960s and 1970s—when it was a tight-knit community of artists, families, and small businesses.

Original documents, footage, and first-person interviews are cross-referenced with locations, art, and architecture to create an intricate web of creative history and community. Yukie's mission is to capture and share this history so current generations understand the neighborhood's rich past and make informed decisions in shaping its future. "Ingenuity and a culture of cooperation transformed a once-declining industrial neighborhood into a thriving artists' community. The story of SoHo is an important legacy—and a blueprint for the future."
*Some items featured in images will be available this Fall.