RE.UNIQLO Repair Studio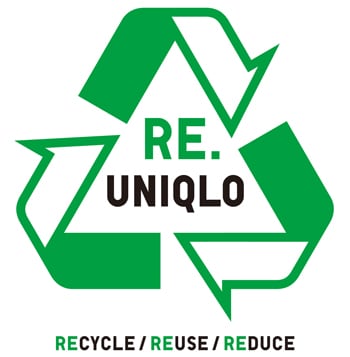 UNIQLO's mission is to make high-quality clothing that improves the lives of our customers. We
promote a circular apparel system and prioritize the 4 R's to achieve this: reduce, replace, re-use,
and recycle.

We want to elongate the lifecycle of your well-loved UNIQLO clothing. Do you have a rip in your
favorite jeans, or did a button fall off your Rayon Blouse? Bring it into our NEW RE.UNIQLO
Repair Studio at the SoHo flagship store in Manhattan, and we'll repair the item for you. Please
note that all clothes must be in a clean condition in order to execute a repair

Studio Information
Where: UNIQLO SoHo Store *Main Floor
546 Broadway
New York, NY 10012
When: Monday-Sunday: 11:00am - 8:00pm
RE.UNIQLO Repair Studio guest takeover with Sho Konishi
RE.UNIQLO Repair Studio guest takeover with Sho Konishi. Sho Konishi hosted a Patchwork Workshop at our RE.UNIQLO Repair Studio on Saturday, October 1. Sho added custom jean scraps and kimono patches to their UNIQLO Jeans and Down Products, giving new life to their clothing and keeping these scraps out of landfill! The first 20 participants received a custom upcycling sewing kit from Sho, so they may practice what they learned at home. Keep an eye out on social media for our next event!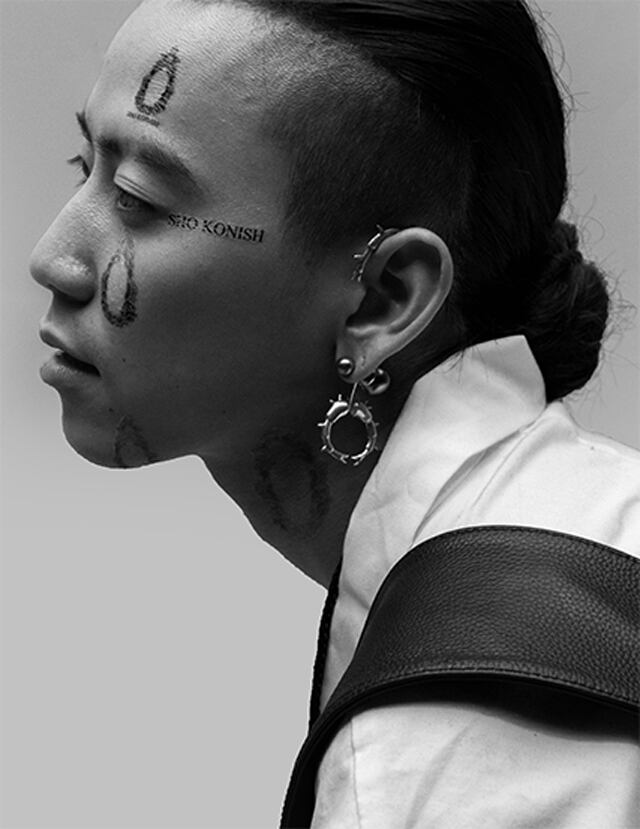 Sho Konishi's Work
See below for examples from this past event:
Repair Menu
We offer minor repairs to rips or holes on these UNIQLO items:
Down, Sweaters, and Jeans. Zipper repair not available at the SoHo location.
How to Repair and Care For Your Clothes
Want to learn some basic repair and care techniques at home?
Check out the videos below to learn how to keep your UNIQLO clothes
looking and feeling their best!
Thread a Needle and Tie a Knot
Once you have learned how to thread a needle and tie a knot, you are ready for the world of sewing and repairing by hand.
Running Stitch
A simple running stitch is helpful for a variety of repair techniques.
Sashiko Stitch: Visible Mending
Sashiko is a traditional Japanese stitching technique that is both functional and decorative.
It's used to create an intricate embroidered design or visibly mend a garment.
Reattach a Button
A loose or missing button no longer means you need to part ways with your favorite piece of clothing.
Fix a Trouser Pocket Hole
A simple technique that uses a running stitch to repair the hole in the bottom of a trouser pocket.
Repair a Down Jacket Hole
This method will help extend the life of your down jacket and stop feathers from escaping.
Clothing Care Guide
Wool Care Guide
Wool garments require less care than you might think since they're naturally antibacterial.
They won't catch unwanted odors easily after use, meaning they don't need to be washed as often.
Hang them outside to air after use and spray them with fabric freshener if needed.
Hand wash and always store them folded in a drawer, since hanging them will make them lose their shape.
And remember: when you're washing clothes made of wool, always use an enzyme-free detergent free.
Denim Care Guide
Jeans are a unique garment as they increase in value over time.
A pair of well-worn jeans are a dream to own.
Denim should be washed infrequently; ideally, you can go months without washing your jeans.
Instead, air them as often as you can, and spray with fabric freshener if they've caught unwanted smells.
And if you need to clean them, wash your jeans inside out on a gentle spin cycle in and in cold water.
Use a detergent specially made for denim. Never tumble dry; instead, hang them up or lay them flat.
Silk Care Guide
The best way to care for your favorite silk garments is to hand wash them.
Use a detergent made for delicate fabrics and wash in cold water.
Unfortunately, some silk garments must be dry cleaned, but not all.
Steaming is preferred over ironing; an iron might leave scorch marks on the fabric.
Cotton Care Guide
Cotton garments are not as sensitive as, for example, silk.
Due to the fiber structure, it can be tumble-dried, ironed, and steamed.
Refresh your cotton garments after wearing them by steaming and spraying with fabric freshener if needed.
This way, you will prolong the time between washes.
Use a detergent made for colored clothes and a separate detergent for white clothes.
Outerwear Care Guide
Down jackets don't need to be washed too often since frequent washing makes the down lose its fluffiness.
Instead, make a habit of airing your down jacket and occasionally spraying it with fabric freshener.

Using an enzyme-based detergent when you wash will dissolve the natural oils, and the jacket will lose some of its insulation.
Instead, use an enzyme-free detergent.
Rinse out all detergent residues and tumble dry, inside out, at a low temperature.
Add 3 or more clean tennis balls to the tumble dryer and let the cycle run until your jacket has completely dried.
Pause to shake the jacket occasionally, as you want the down to spread equally throughout.
The jacket is ready to wear when it's completely dry and has a fresh smell.
Synthetics Care Guide
Sports detergent is perfect for activewear, like sweaty gym clothes made of synthetic blends.
Sports detergent will specifically target bacteria that cause unwanted odors.
Choose a short spin cycle and wash at a low temperature (max 86ºF) to save water and energy.
This way, your sportswear will last longer.
Sports detergent is also an excellent detergent for washing cotton textiles, sheets, duvet covers, and all your garments made of cotton.