UNIQLO Digital Gift Cards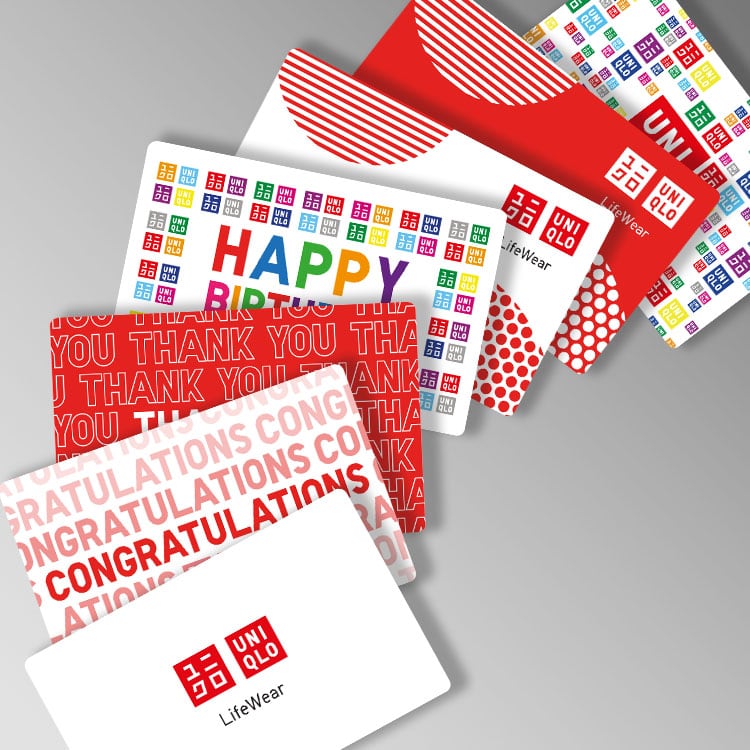 Looking for the perfect present but can't quite decide what's right?
Say 'well done', 'congratulations' or 'thank you' to someone special
with our Gift Cards. Give the gift of choice and let the lucky
recipient choose exactly what's right for them.

Available immediately as digital Gift Cards delivered directly to their email address.
HOW TO REDEEM
1
Add products to your bag at UNIQLO.com
3
Enter the 19-digit number
At the payment stage, enter the 19-digit number found on the back of your gift card, or in your gift card email.
You can find this in your gift card email or scratch to reveal it on the back of your gift card.
5
If the balance of the gift card covers the total, checkout will be complete.
If the balance is less then the total, you will be asked to pay the remaining balance with another payment method.
Digital gift cards can be used on the UNIQLO website and in stores.