Watch The Video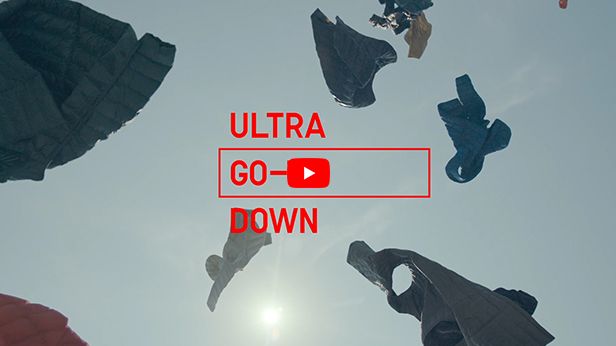 Ultra Light Down Features:
Incredibly light and thin.

Premium down contains air for warmth.

The durable water-repellent material handles light rain with ease.

Compact, pocketable design for easy carrying.
Ultra Light Down Compact V-Neck Vest
The slimmest fit that can be worn as an inner or outer layer. Two-way design.
Snaps at the collar change it from a crew neck to a V-neck.
Wear it as a coat with the crew neck.

Change it to a V-neck when layering.
Thin and light, wear it casually in the office or indoors as a cardigan.

Ideal for layering under a coat. It provides extra warmth without adding bulk.
WHAT OUR CUSTOMERS SAY:
"This is a lovely, light and warm vest top. I also like the option of folding back the collar to change the neckline. Perfect for chilly summer days and as an extra layer under a jacket in the winter."
- Eve500

"This is a wardrobe staple. Perfect for days when suddenly the weather changes. So I have one in my bag with me. It is very flattering when worn a v cut."
- Karu

"This jacket has exceeded all my expectations. Very comfortable to wear. Very easy to pack and carry. Keeps me warm when outside in the cold. Great value for money also."
- Lisaloo
See more Ultra Light Down Compact Styles
Ultra Light Down Vest · Jacket
Easy to move in, with lots of colors to choose from.
Useful for adding just a bit of warmth.

Add a bright pop of color to your wardrobe when winter is cold and gray.
WHAT OUR CUSTOMERS SAY:
"I am very pleased with this item as it fits easily under other coats to give extra insulation."
- Patcher22

"Lightweight, shockingly warm, and slightly waterproof. Has a great, flattering silhouette and packs down to nothing for travel."
- Amalito
See more Ultra Light Down Styles
Ultra Light Down Seamless Parka
The seamless design provides extra warmth and wind protection.
WHAT OUR CUSTOMERS SAY:
"I live in this jacket, it's perfect for traveling. I'm never worried about being cold or not having enough space in my carry on to shove it in my bag." - G




"It is warm and comfy and so light! Well worth its money!" - Letty 24

"Super lightweight, fits perfectly - not too tight, not too loose, and it has great shape." - Vfig
See more Ultra Light Down Seamless Styles
See All Ultra Light Down Styles