Watch The Video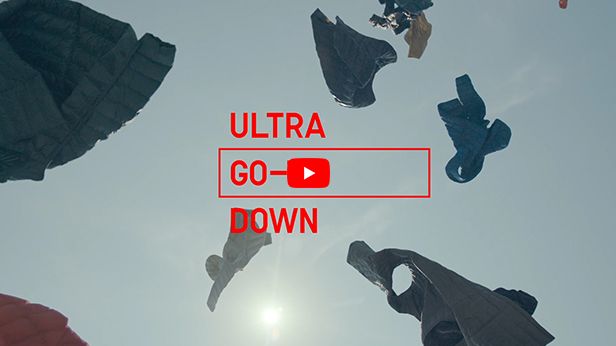 Ultra Light Down Features:
Incredibly light and thin.

Premium down contains air for warmth.

The durable water-repellent material handles light rain with ease.

Compact, pocketable design for easy carrying.
Ultra Light Down Compact V-Neck Vest · Jacket
The slimmest fit that can be worn as an inner or outer layer. Two-way design.
Wear it as a vest with the crew neck.

Change it to a V-neck when layering.
Wear it as a slim inner layer for warmth without bulk.

The slim silhouette looks smart at the office and at meetings.
WHAT OUR CUSTOMERS SAY:
"This is so warm yet so thin when you don't need it you can put it in a school bag pocket..."- Heee




"Although thin, and not at all bulky, they keep me warm whilst wearing only a shirt underneath, which is really important to me." - Gaston

"Very light but warm and can be easily rolled up into a small package for carrying in a bag."
- Jbow
See more Ultra Light Down Compact Styles
Ultra Light Down Vest · Jacket
Easy to move in, with lots of colors to choose from.
This vest allows you to move freely while adding lightweight protection from the cold.

Add a bright pop of color to your wardrobe when winter is cold and gray.
WHAT OUR CUSTOMERS SAY:
"Good for cooler mornings and putting away in it's included bag when it gets warmer during the day." - Londonson

"High quality, comfy and incredibly lightweight and easy to pack." - wsimont
See more Ultra Light Down Styles
Ultra Light Down Seamless Parka
Seamless design for extra warmth and wind protection.
WHAT OUR CUSTOMERS SAY:
"Slimmest jacket I have ever bought. No color change with washing...Such a great investment." - Aziiz




"I bought this jacket and it is superb and even in -20 it does not feel cold." - Hitesh

"It's very good as a jacket but also works perfectly as an extra layer." - Ants
See more Ultra Light Down Seamless Styles
See All Ultra Light Down Styles