FROM TOKYO TO ARCADIA
UNIQLO continues its expansion with its newest store, opening Friday, September 8, in the Westfield Santa Anita Mall in Arcadia, California. Designed with innovative features and functions, our clothes are also available in a wide range of colors and styles. UNIQLO designers are artistic apparel engineers, dedicated to finding elegant solutions to common garment dilemmas. The new Westfield Santa Anita UNIQLO store carries high-quality, stylish basics for men, women and kids.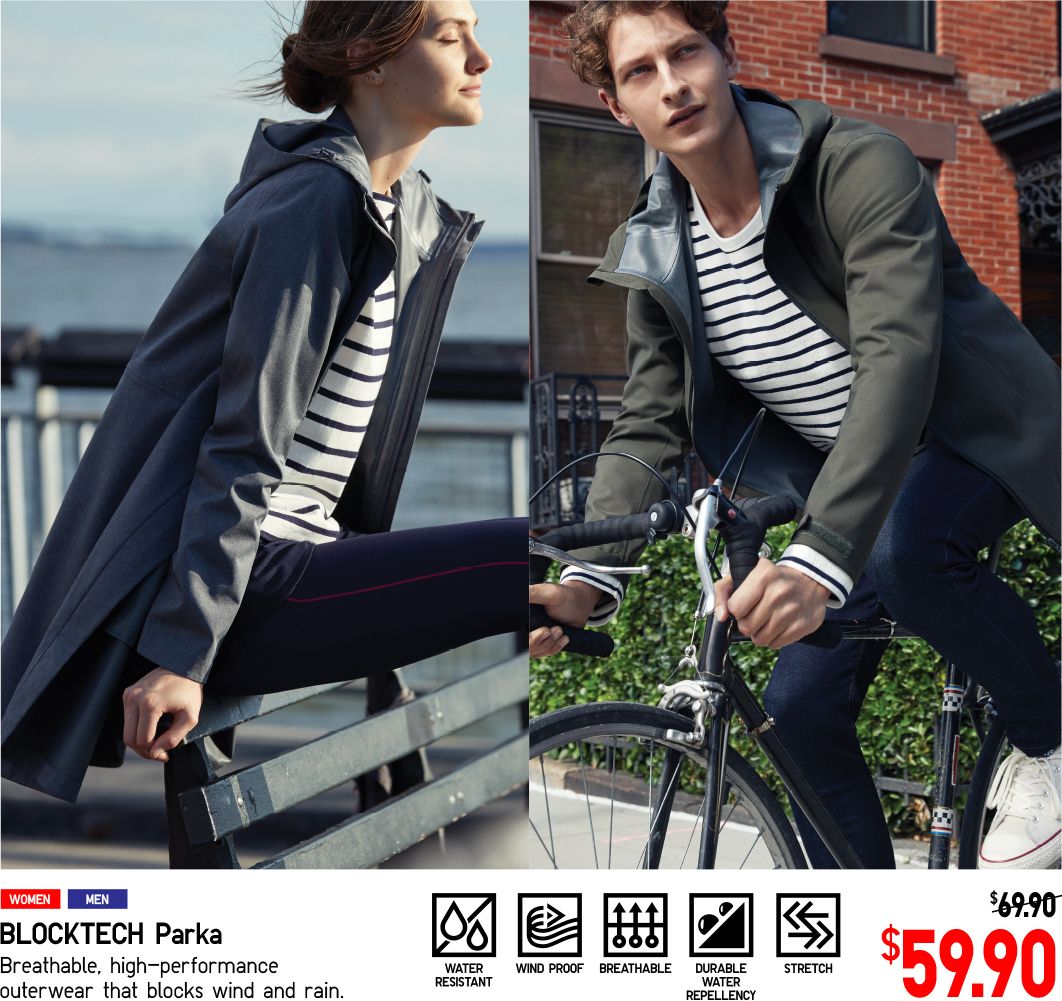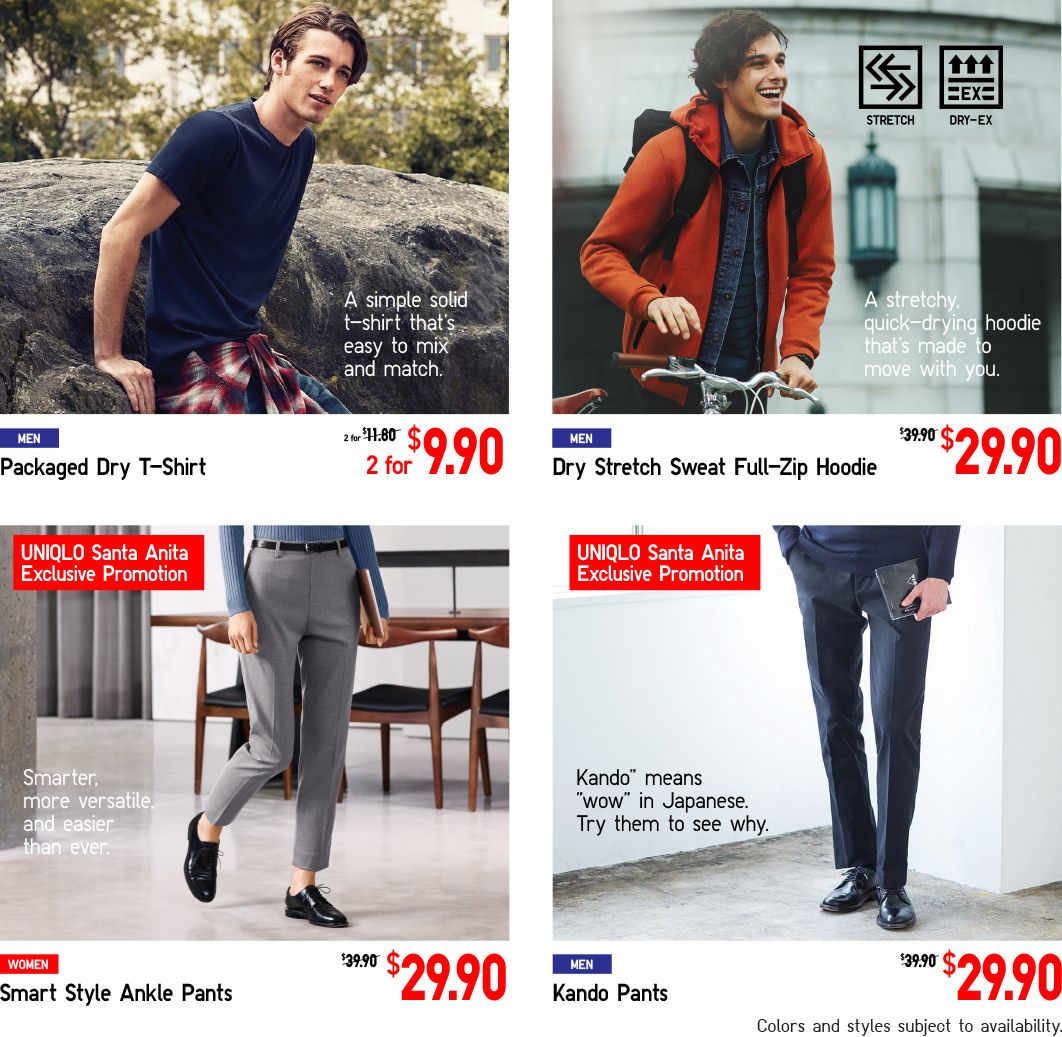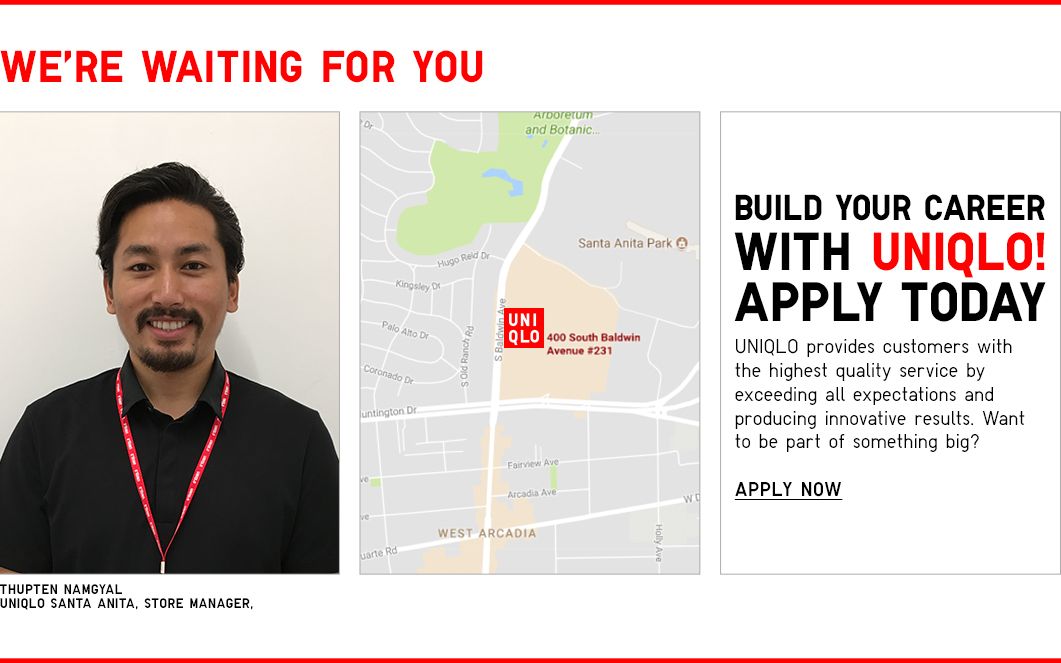 Map to Store
Apply Today

This is
LifeWear
Who you are, what you believe in: that's what you wear every day. And that is what we make clothing for. Welcome to a new way of apparel.
Apparel that comes from our Japanese values of simplicity, quality and longevity. Designed to be of the time and for the time. Made with such modern elegance that it becomes the building blocks of your style.
A perfect shirt that is always being made more perfect. The simplest design hiding the most thoughtful and modern details. The best in fit and fabric made to be affordable and accessible to all.
Clothing that we are constantly innovating, bringing more warmth, more lightness, better design, and better comfort to your life.
It never stops evolving because your life never stops changing.
Simple apparel with a not-so-simple purpose: to make your life better.
UNIQLO LifeWear. Simple made better.