UNIQLO Live Station Vol. 5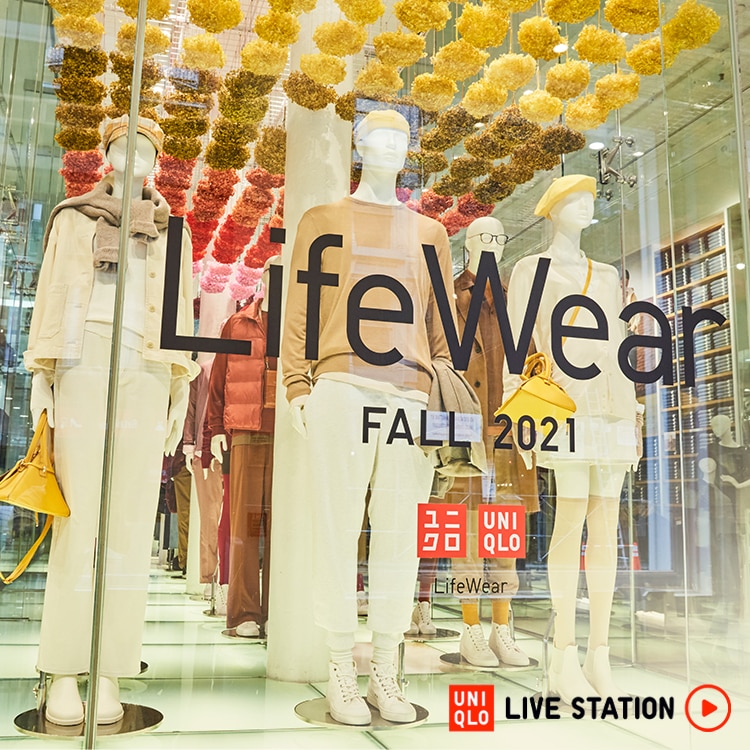 Live Shopping Event
Live Shopping Event Introducing Fall 21 LifeWear Collection with Fashion Stylist Memsor Kamarake
Find all the new looks you need this fall, from Ultra Light Down to jeans and everything in between. Plus, celebrate the spirit of SoHo and our 15 year anniversary with a peek inside our flagship store.
September 9th, 4PM EST
*Accessibility: iOS 13.0 or newer/Android 5.0 or newer
Get Look 1 for Her (timestamp: 03:40)
Get Look 1 for Him (timestamp: 10:00)
Get Look 2 for Her (timestamp: 16:36)
Get Look 2 for Him (timestamp: 21:55)
Get Look 3 for Him (timestamp: 29:13)
Get Look 3 for Her (timestamp: 34:30)
Memsor Kamarake
Memsor Kamarake is a creative director and stylist who has been featured in publications, broadcasts, and films for more than a decade. Having worked with a veritable "who's who" list of influential figures and celebrities, including Beyoncé and President Barack Obama, Memsor's contributions to the world of style have helped to shape our culture at large. An early and constant champion of both inclusivity and body positivity, Memsor is a firm believer that great style should not come at great cost. Born in Manhattan and raised between London, Moscow, and Freetown, Sierra Leone, Memsor's sense of style was honed by his global upbringing, lending a keen eye and unique point of view to his work. He is currently based in Harlem, New York, an endless source of inspiration. @memsor memsor.com
What is Live Station?
Discover all the details brought to LifeWear when you join our community for a whole new way to shop online. Connect with style influencers, our team members, and fellow UNIQLO fans when you tune in to UNIQLO Live Station.
Learn More