UNIQLO Live Station Vol. 3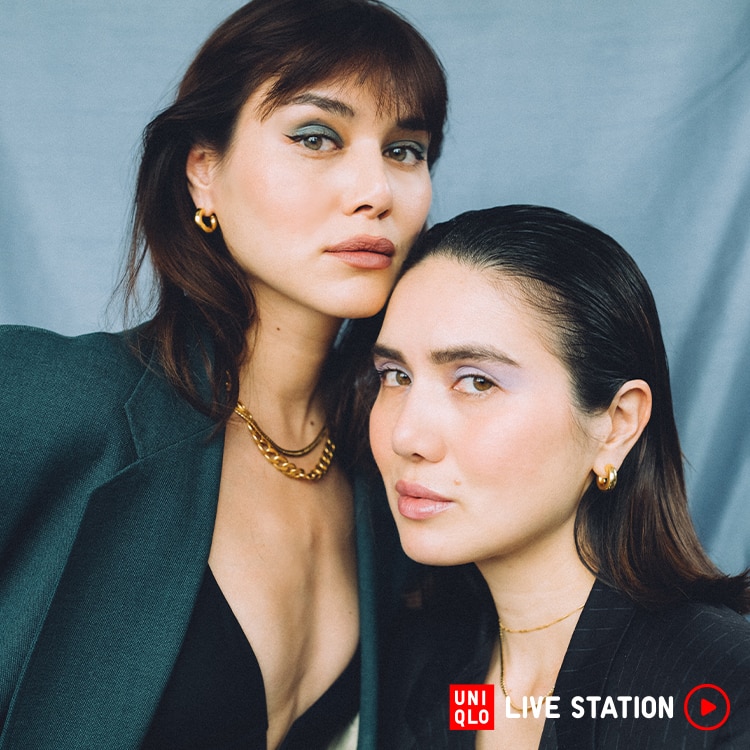 Live Shopping Event
Live Shopping Event with Digital Creators Dylana and Natalie Lim Suarez
Check out the new Mame Kurogouchi collection designed for women around the world.
July 8th, 10AM EST
*Accessibility: iOS 13.0 or newer/Android 5.0 or newer
Get Look 1 (timestamp: 02:19)
Get Look 2 (timestamp: 04:03)
Get Look 3 (timestamp: 06:21)
Get Look 4 (timestamp: 09:38)
Get Look 5 (timestamp: 11:58)
Get Look 6 (timestamp 14:01)
The Suarez Sisters
Dylana and Natalie Lim Suarez, also known as the Suarez Sisters, have been collaborating in the digital fashion realm and creating content for brands they love in front of and behind the camera since 2009. They specialize in sharing their unique take on style and the relationship they have as sisters to bring a fresh perspective to the digital space. Currently based in New York City, Dylana and Natalie are from Los Angeles.

@natalieoffduty @dylanasuarez
Uniqlo and Mame Kurogouchi Innerwear Collection 2021.
Now Available Online + In Select Stores.
What is LIVE STATION?
Discover all the details brought to LifeWear when you join our community for a whole new way to shop online. Connect with style influencers, our team members, and fellow UNIQLO fans when you tune in to UNIQLO Live Station.Learn More