Uniqlo and UK-born fashion designer Hana Tajima are pleased to present the 2019 Spring /Summer HANA TAJIMA FOR UNIQLO collection. Embodying a rich sense of cultural diversity, this exclusive collaboration features elegantly simplistic yet considered pieces, offering comfortable, versatile clothing for all women of all backgrounds, regardless of age, race, culture or belief.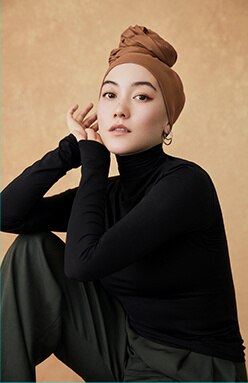 HANA TAJIMA
Combining refined elegance and effortless comfort, British-born fashion designer Hana Tajima is changing the way young women dress all over the world with her contemporary, functional designs, which are both culturally sensitive and extremely versatile.
Inspiration for my work can come at anytime in my day. I spend a lot of time observing my surroundings, through which I discover new processes and ideas. I find the best way to create something is to start with just one detail, a construction method, or the fabric itself, from which I allow the design to evolve and lead me—often taking me to places I would never have considered.
The idea this season was to develop a collection for people who approached each part of their life with a sense of exploration, creating versatile designs that could be paired, styled, and interpreted in various ways.
This also meant that comfort was a priority, with the fabrics all chosen for their lightness and breathability while the loose silhouettes and design details allow the pieces to move with you, adapting to your lifestyle.
I personally wore the pieces throughout the design process, playing with different ways of bringing the colors and textures together to create beautiful combinations, sometimes as a uniform set up and other times worn separately to give a completely different impression.
I imagine that in our contempoorary times we often find ourselves trying to seek moments of peace amidst the everyday rush of life. This collection is made to be lived in—to bridge the gaps between different lifestyles and allow a person to redefine their own unique style that fits every part of their life and personality.
From one woman to another we are different, as even our own bodies change a little from day to day. Embrace your individuality and who you are, and know thagt these clothes are made for you in all your moods.