Women's T-Shirts Collection Spring/Summer 2021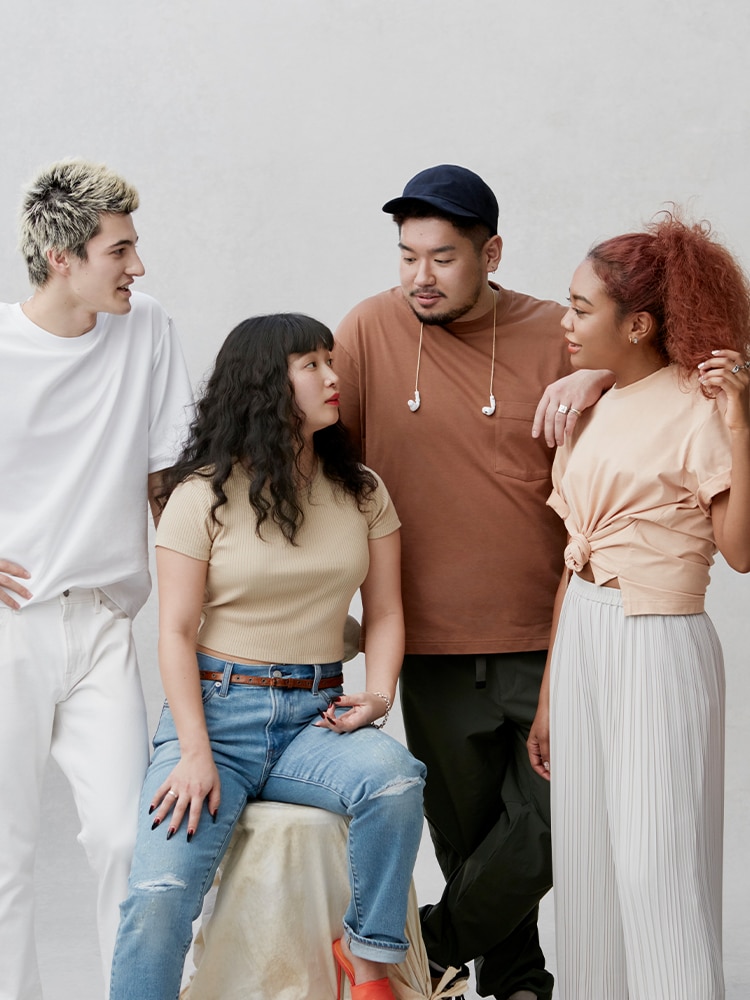 A T-shirt Collection for Every Version of You
Because T-shirts are so standard and universal, they can show off your personal style the most. You can find one that matches any mood by playing with different silhouettes, colors, and fabrics. Here are 15 T-shirts worn by 16 people of various backgrounds so you can find style inspiration for the next time you reach for a tee.
Women U Crew Neck Short-Sleeve T-Shirt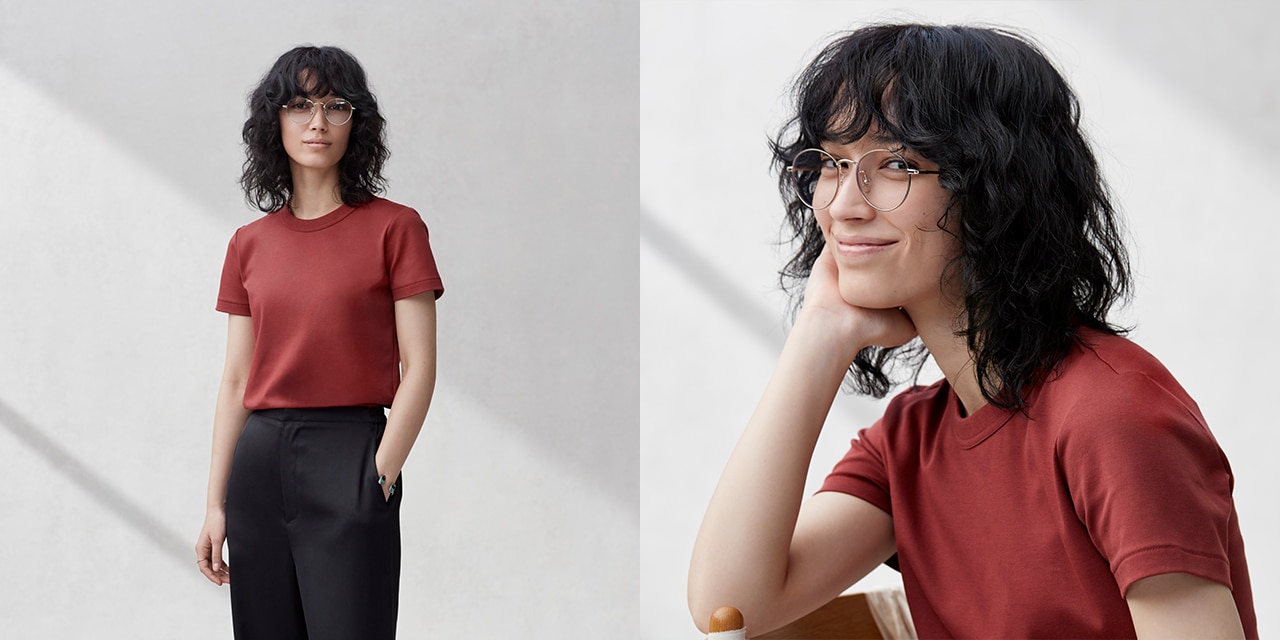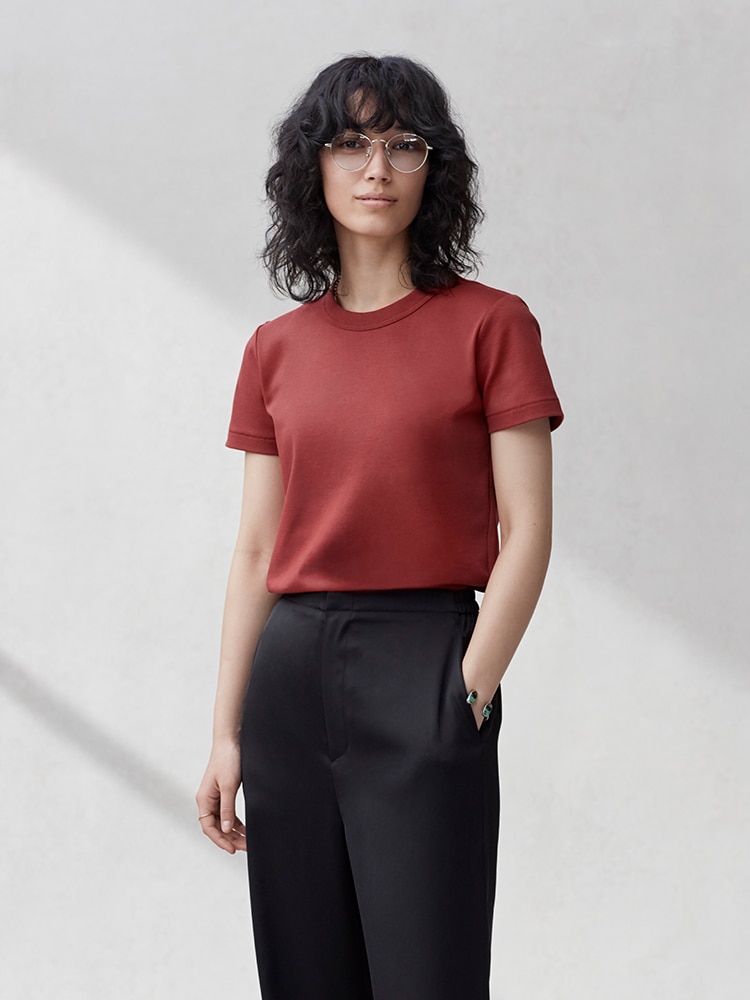 A good fit at the perfect length. UNIQLO's essential T-shirt now comes in a new color. Pair a chic brown with black satin pants for a stylish look.
Women Supima© Cotton Crew Neck Short-Sleeve T-Shirt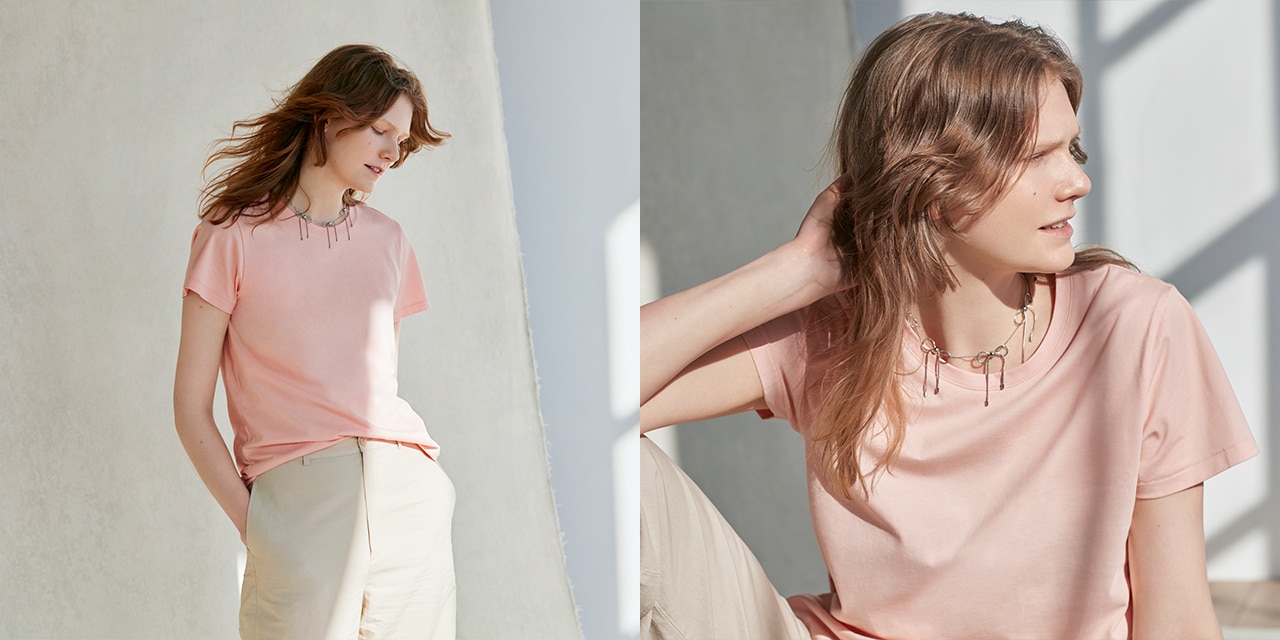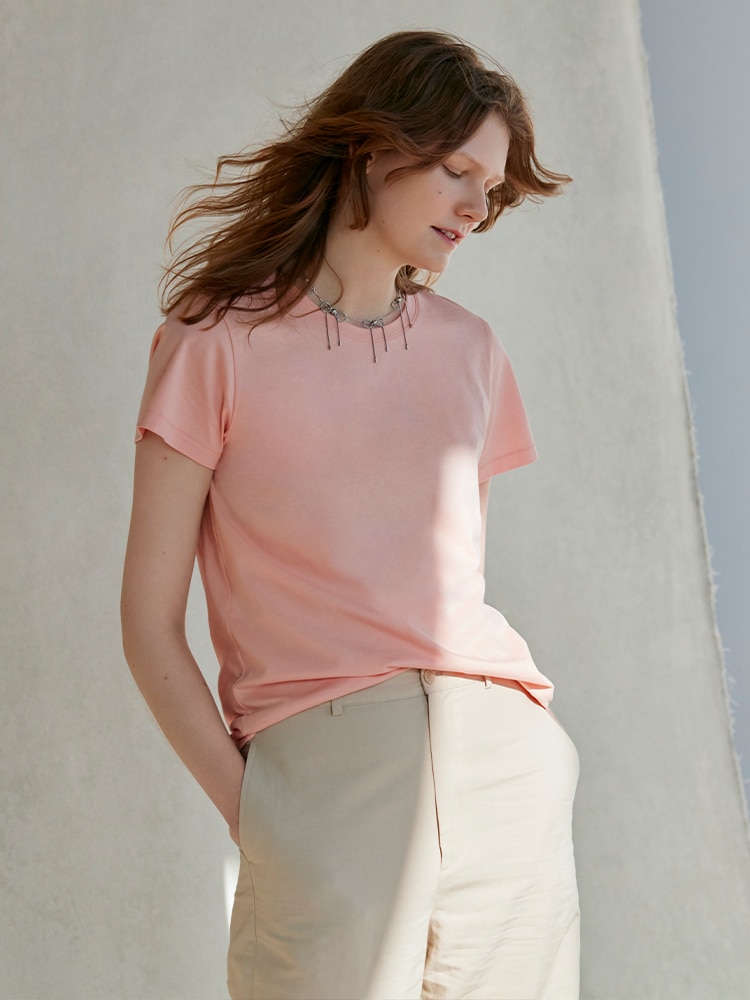 If you want an essential t-shirt that won't go out of style, choose one with a classic crew neck made of high-quality cotton. The simple, foolproof design makes the fabric and color stand out.
Women's U AIRism Cotton Oversized Crew Neck Short-Sleeve T-Shirt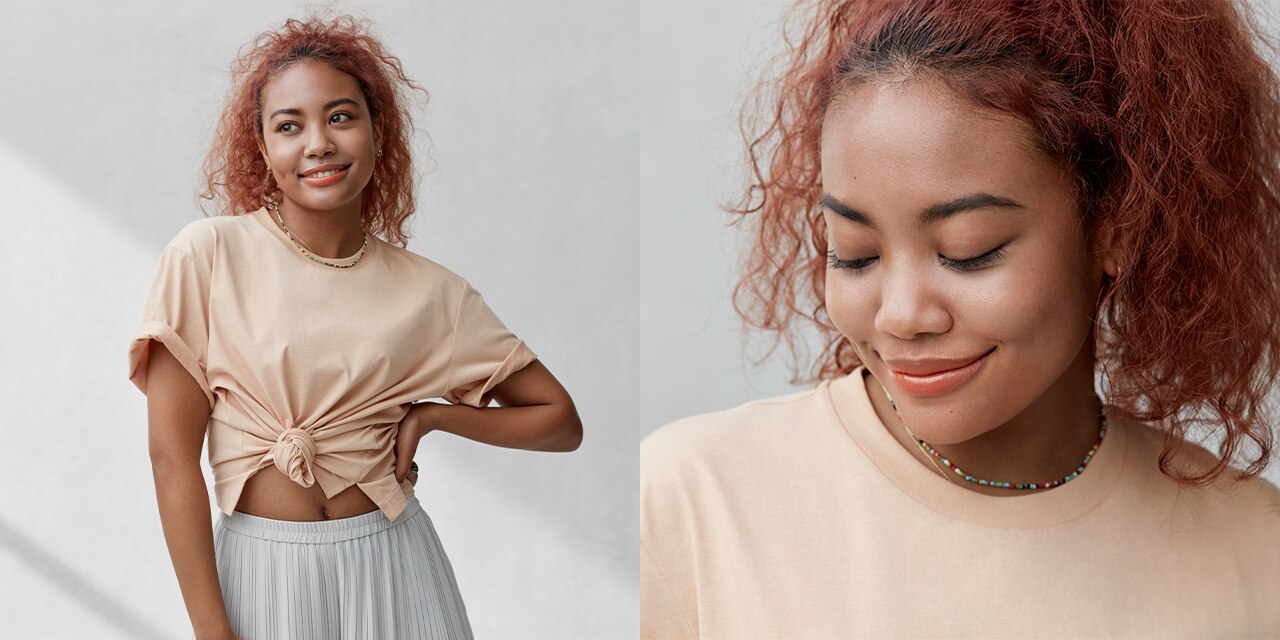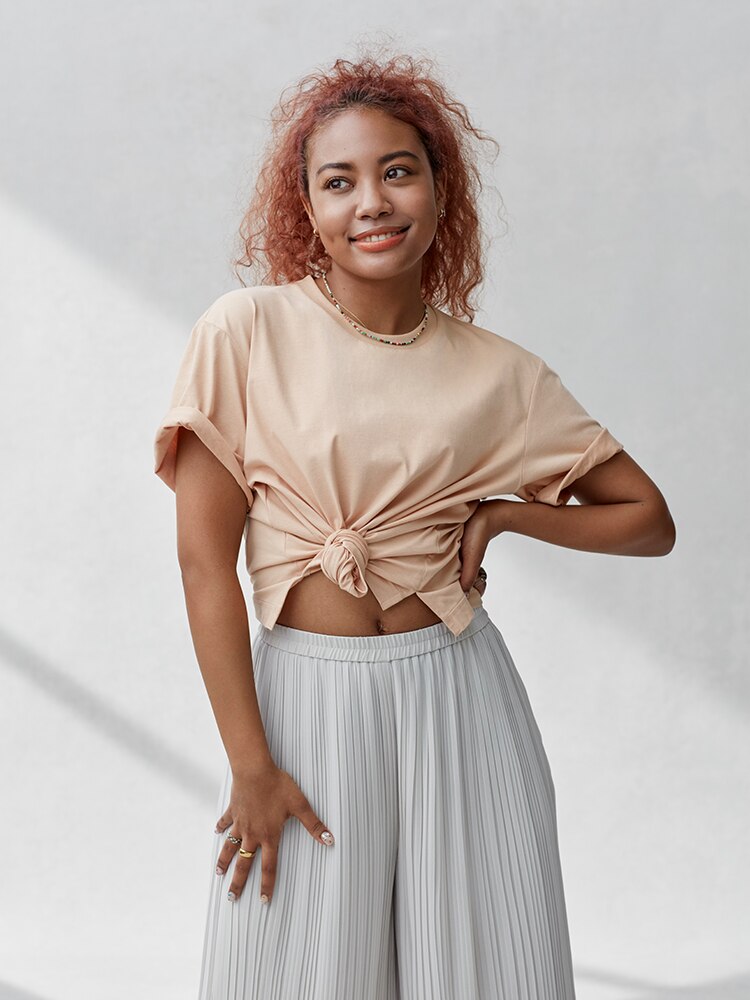 This T-shirt provides fashion and functionality by combining the casual look of cotton with the silky texture of AIRism, making it a must-have for this season. The oversized fit allows you to roll up the sleeves and enjoy different styling options.

Women Drape Crew Neck Short-Sleeve T-Shirt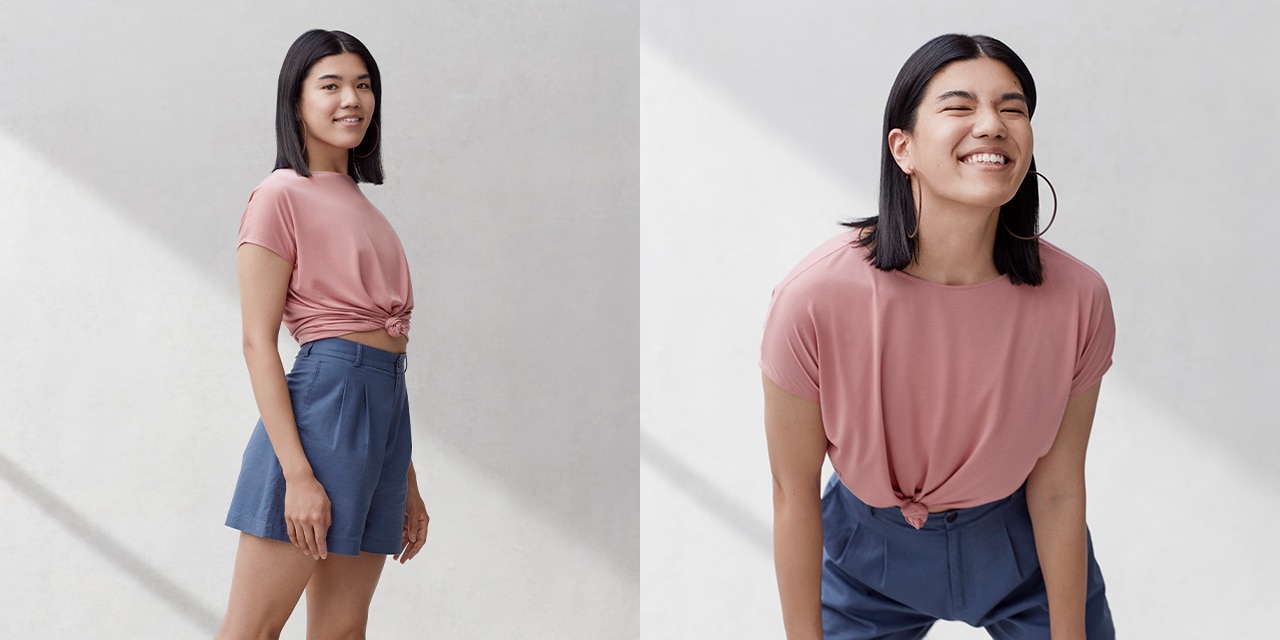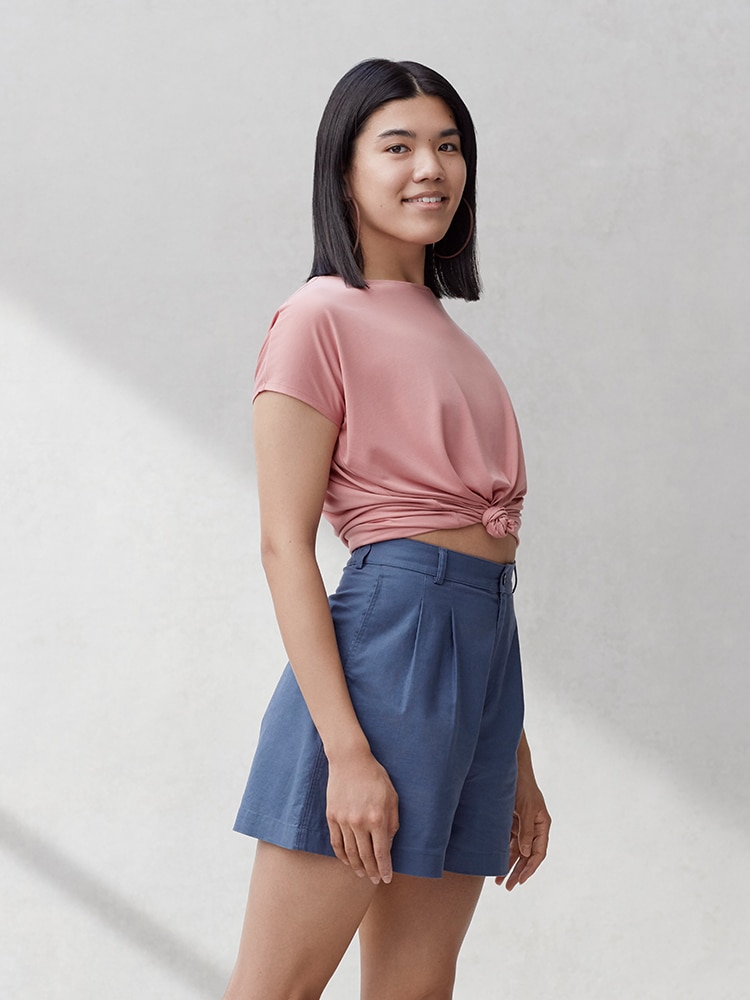 Thin fabric with a smooth texture creates an elegant drape. You can enjoy the natural drape as it is, or knot the hem and wear it with shorts.
Women's Cotton Ribbed Crew Neck Crop Top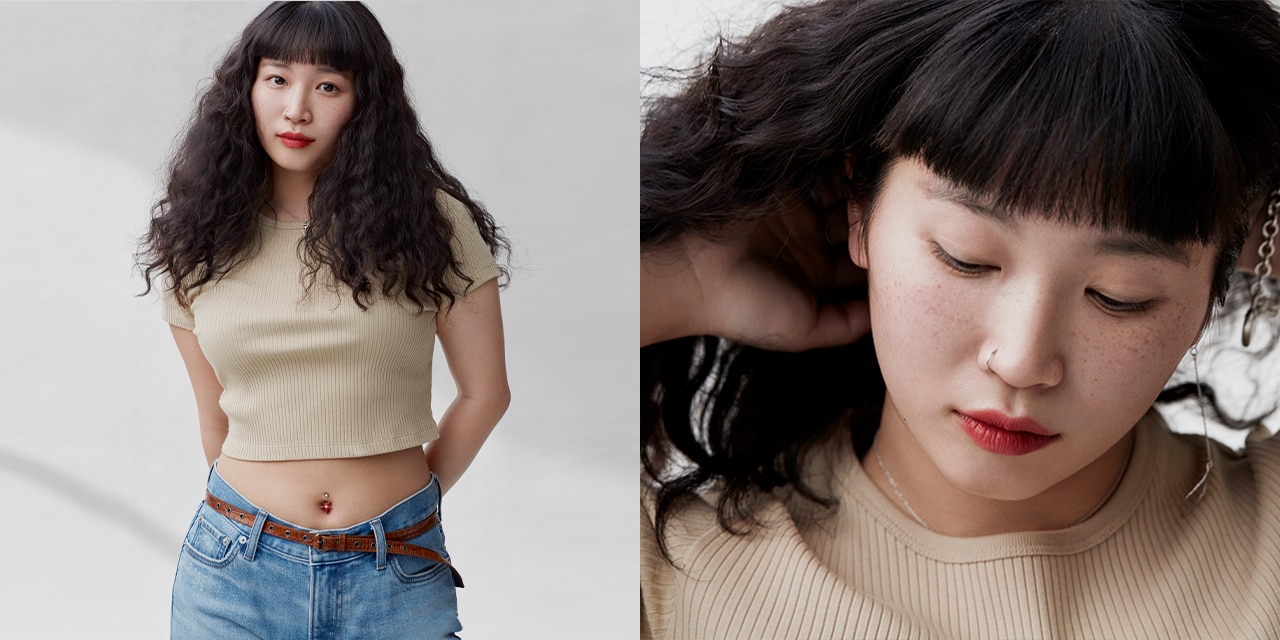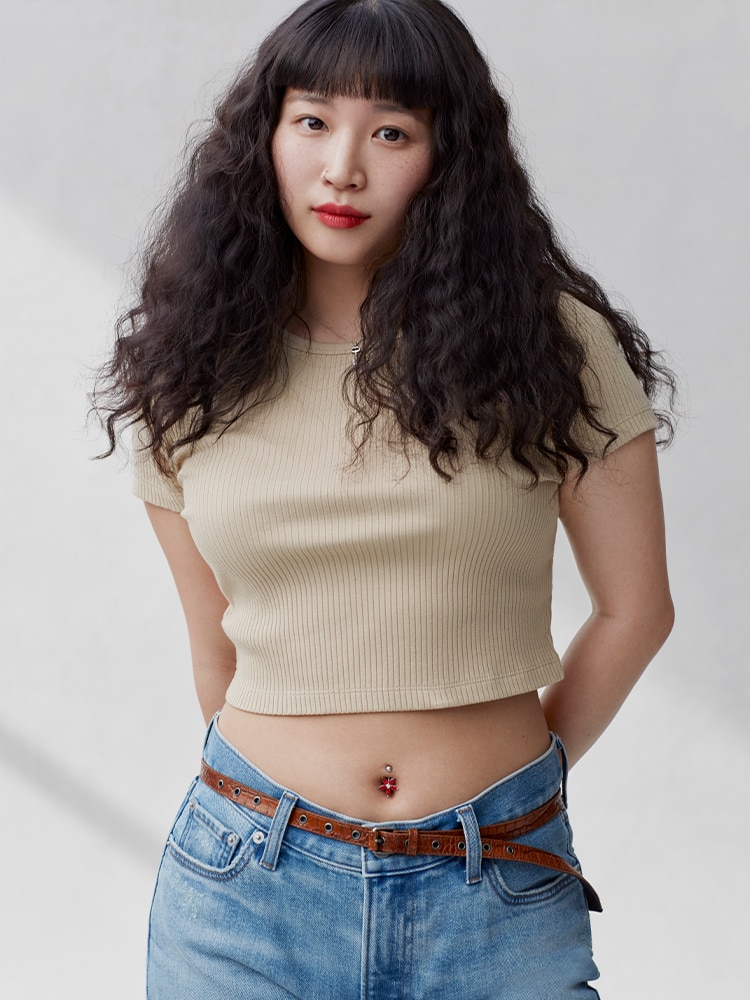 This on-trend crop top in a flattering, compact cut is the perfect match for jeans.
Women's Crepe Jersey Crew Neck French Sleeve T-Shirt
Crepe jersey fabric is well-known for its resistance to wrinkles, so it pairs perfectly as workwear with sharp Smart Ankle Pants.
Women's Smooth Cotton French Sleeve T-Shirt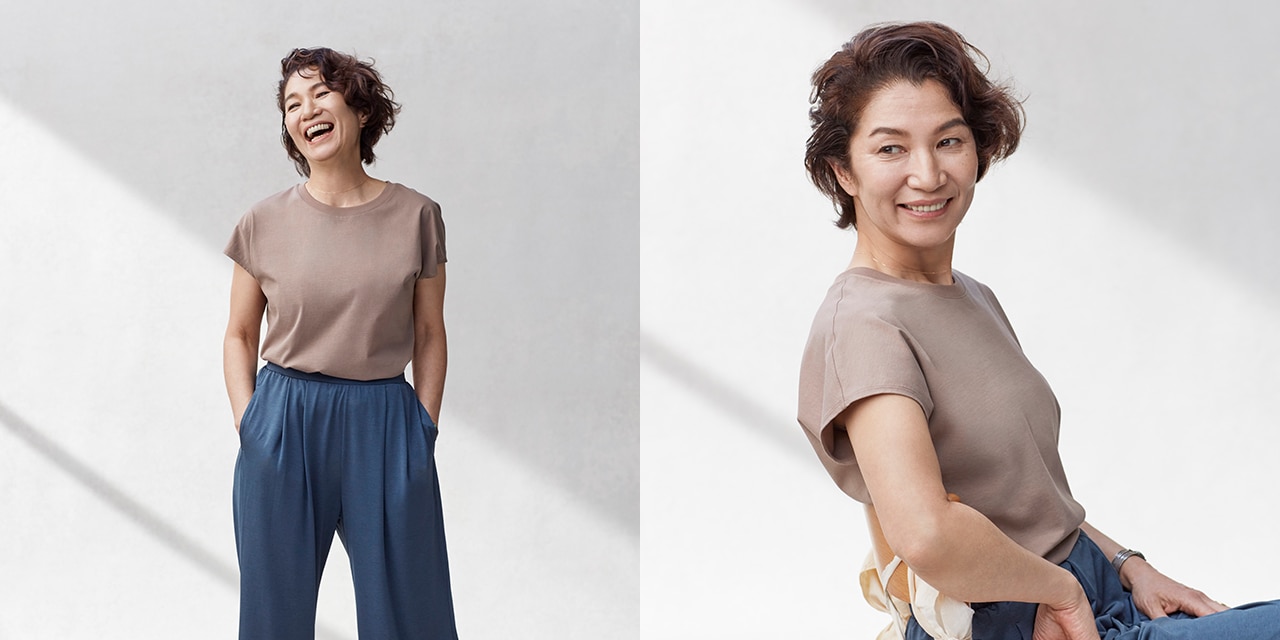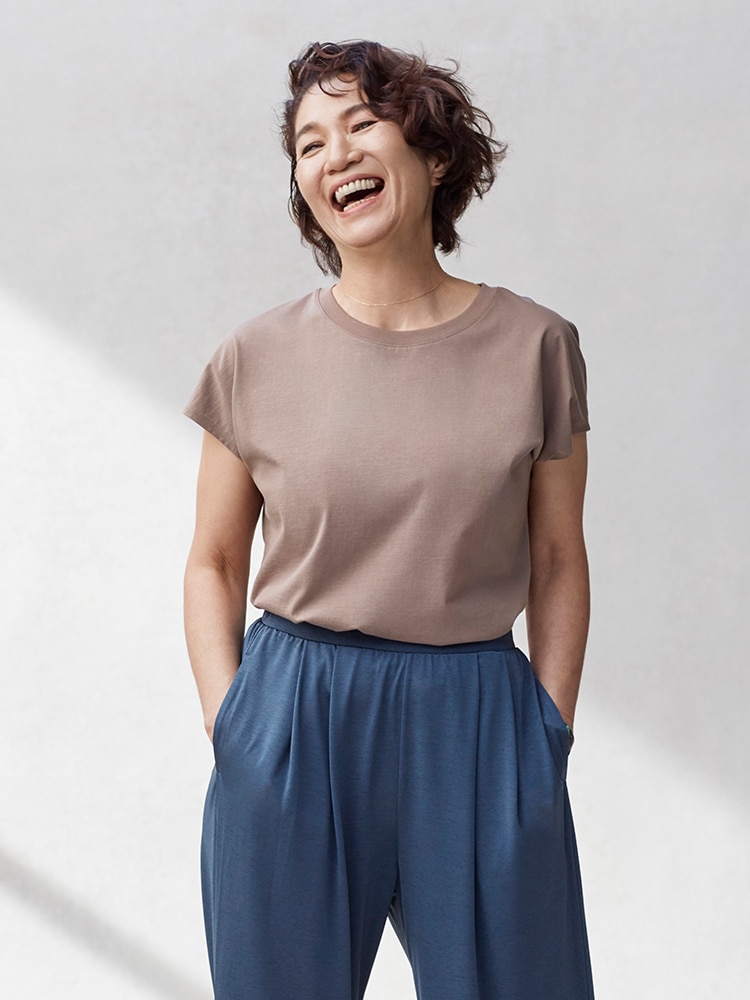 The cotton is soft, silky, and easy to dress up with a pair of shiny wide pants. Designed with a versatile fit so you can wear it with any bottom, including jeans and skirts.