How to style a skirt for different looks this spring.
Our spring collection is full of on-trend skirts that are perfect
for this season, thanks to their cut, detail, and color.
Will you go for stylish and smart? Dressed down and casual?
Here are some tips for coordinating this season's skirts to create different looks.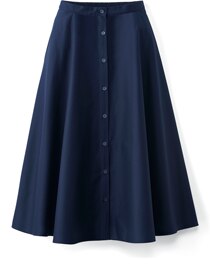 Fashionable button-down design.
The length and flare have been enhanced
for a flattering silhouette from any angle.


Pair with pale tones to complement the spring color of the skirt. Complete the smart yet relaxed style with a casual ribbed cardigan. It has Easy Care functionality, too.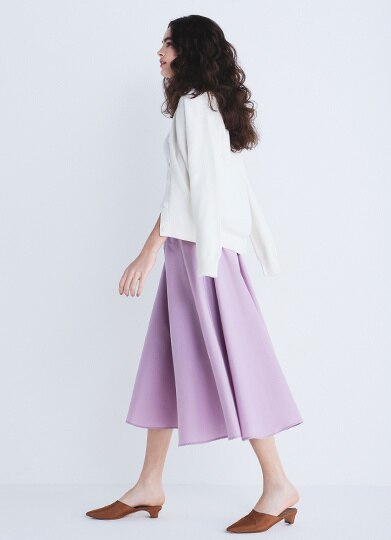 For a laid-back layered look, add a sweatshirt and long-sleeve t-shirt, plus sneakers. Mix up the fresh look of the striped skirt with a sporty top while keeping the color scheme consistent.

FRONT-BUTTON CIRCLE SKIRT

RIBBED COTTON CREW NECK T-SHIRT

OVERSIZED SWEAT HOODIE
(Coming Soon)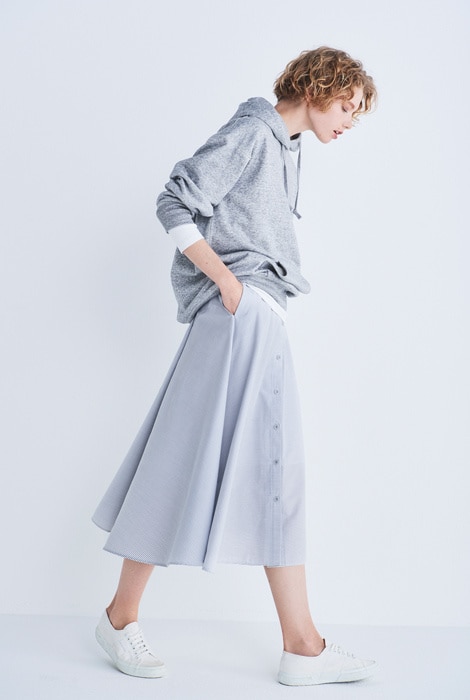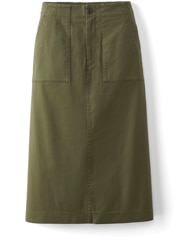 With baker pockets - this spring's must-have detail. Soft pre-washed chino material and a straight silhouette that flatters the figure.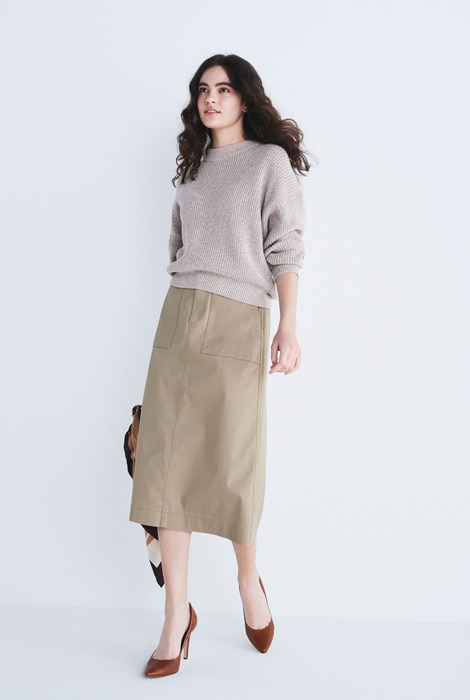 The color scheme is key in this elegant, seasonal all-beige outfit. Contrast the firm texture of the chino material with a slightly loose knitted top, and complete the look with accessories in brown.

BAKER SKIRT (Coming Soon)

MIXED-COLOR DOLMAN-SLEEVE SWEATER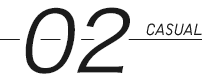 Use the distinctive character of the khaki skirt to create an edgy style. The slit in the back softens the look, even when coordinated with all-black items.

BAKER SKIRT (Coming Soon)

BLOCKTECH PARKA

CREW NECK T-SHIRT

METAL COMBINATION SUNGLASSES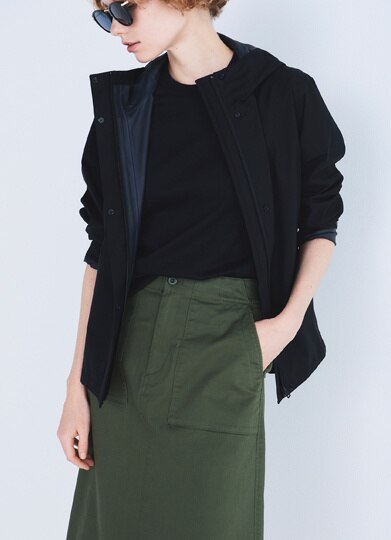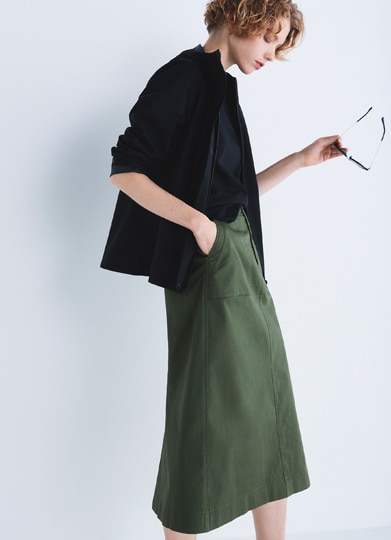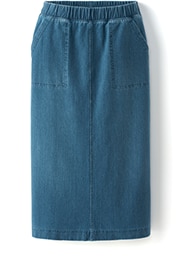 This season's midi-length denim skirt is designed with comfort in mind using soft jersey material. Baker pockets add an on-trend touch.


Match a relaxed shirt with this casual denim skirt for effortless style. Leave the collar open and loosely tuck in the front of the shirt on one side. Roll the sleeves up too.

DENIM JERSEY SKIRT (Coming Soon)

EXTRA FINE COTTON STRIPED LONG-SLEEVE SHIRT

BOSTON COMBINATION CLEAR SUNGLASSES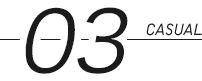 Go for all-white! Styling is surprisingly easy with this versatile denim skirt. Pair with a loose, ribbed knit and sheer leggings for spring. Create a stylish contrast by mixing different materials.

DENIM JERSEY SKIRT (Coming Soon)

COTTON-CASHMERE BOXY BOAT NECK SWEATER

RIBBED LEGGINGS (COTTON)
(Coming Soon)

TWILL CAP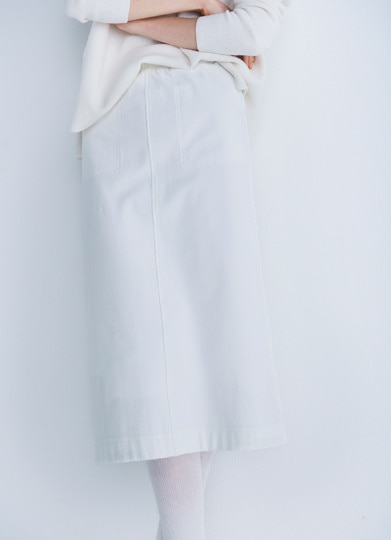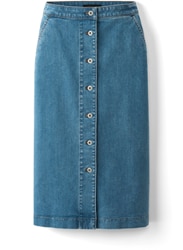 This front-button denim skirt for the spring season is available in knee-length and midi-length styles. Designed to make the most of the denim look while keeping comfort in mind.


Create a stylish outfit with this A-line denim skirt. One option is to combine it with a simple v-neck knit and loafers. Using simple items creates a laid-back yet sophisticated look.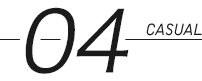 This season's midi-length denim skirt adds a fresh touch to the casual, nautical look of stripes and denim. Coordinate with a top in a similar color to the skirt. Add an on-trend accent with simple accessories in muted tones.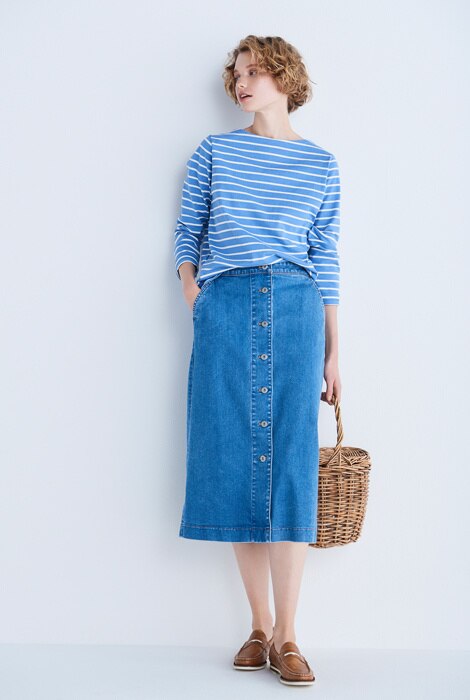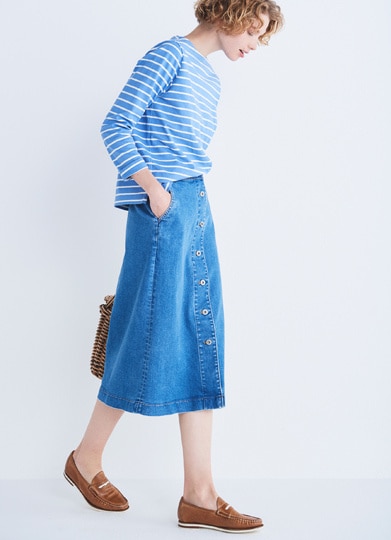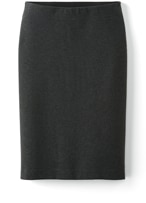 Made from a thick, stretchy jersey material that lightly skims the body, this skirt combines comfort and elegance.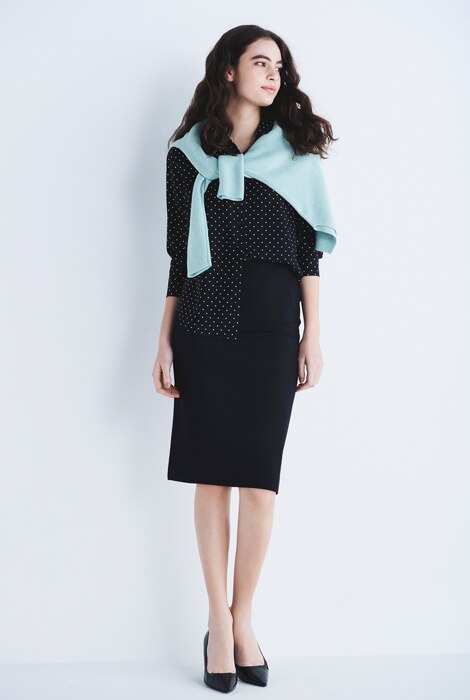 Wear with a flowing polka-dot shirt for a look that is smart yet pretty. Tie a chunky ribbed knit in a spring color around your shoulders for added style.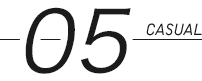 An outfit made up of neutral tones, perfect for spring. Drape a long cotton-linen jacket over your shoulders. Add preppy accessories such as glasses and loafers for a fashionable, dressed down look.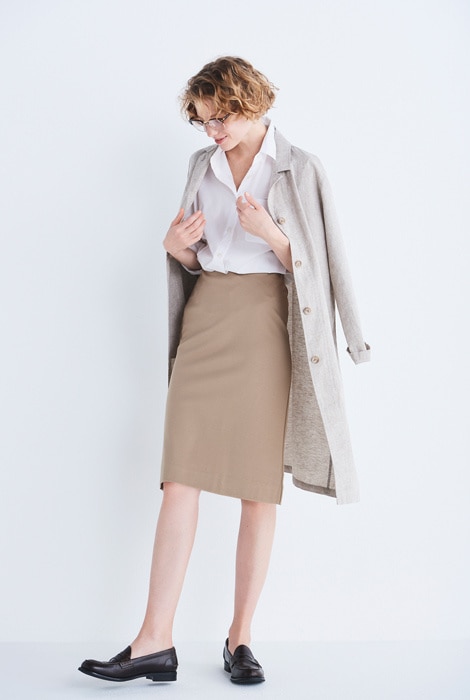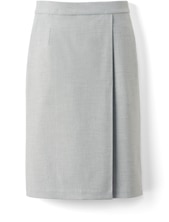 This popular narrow skirt has an easy-to-style, slim silhouette. Features a wrap design that accentuates the vertical line and a check pattern that looks almost like a solid color.


Wear it with a white shirt and cardigan for a classic outfit in soft spring colors. Add a style accent with delicate sandals.
Complement an all-navy outfit with a bright white jacket. The skirt adds smartness to this everyday sporty style.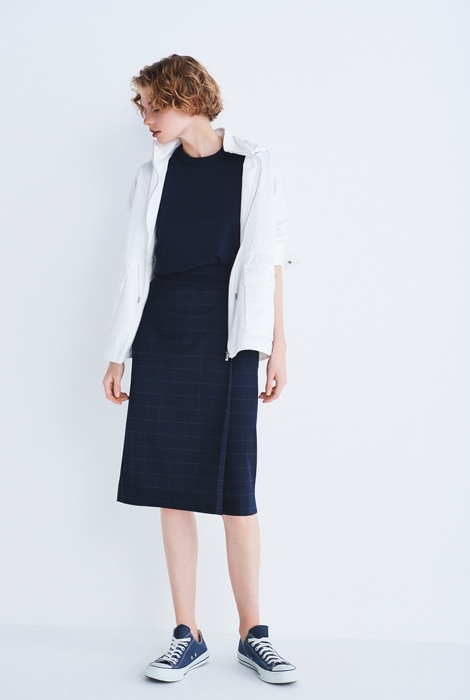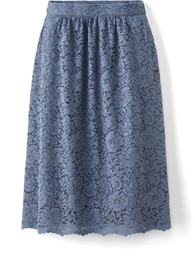 Delicate lace with a simple silhouette that's easy to coordinate. Featuring bright colors perfect for spring, with a sophisticated knee-length cut.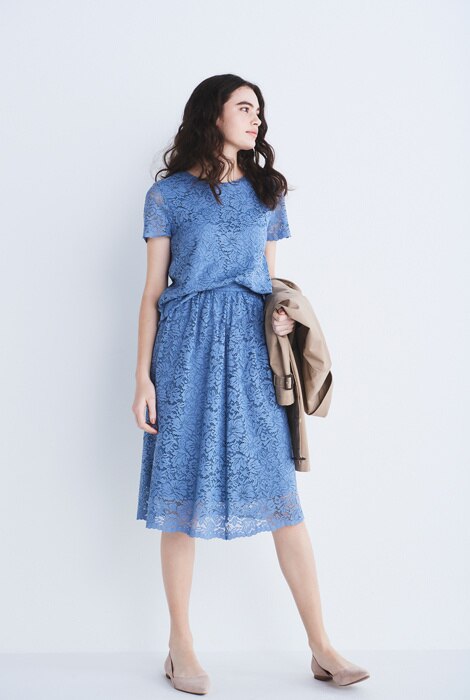 Looks smart and elegant worn with the matching top. Tuck the hem of the top loosely into the skirt. Just a small nuance enhances the stylishness of the outfit.

GATHERED LACE SKIRT (Coming Soon)

LACE T-SHIRT (Coming Soon)

TRENCH COAT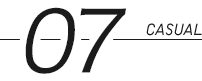 Coordinate the skirt with sporty items. Create a consistent look by choosing a hoodie in a subtle shade that offsets the white lace.

LACE SKIRT

OVERSIZED SWEAT HOODIE
(Coming Soon)

BROW LINE SUNGLASSES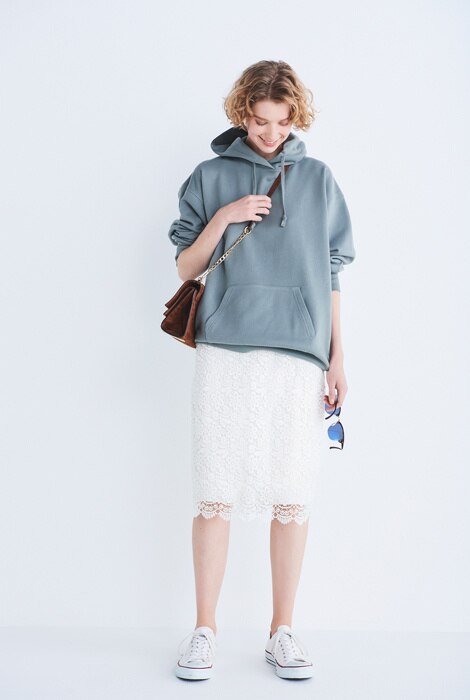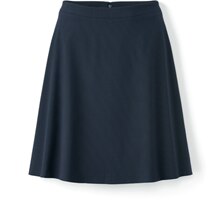 A classic item that is long-wearing, wrinkle-resistant, and easy to move in. Having both the pencil cut and flare cut in your wardrobe will greatly increase your outfit options. When you buy from the online store, buy it online to choose your perfect length.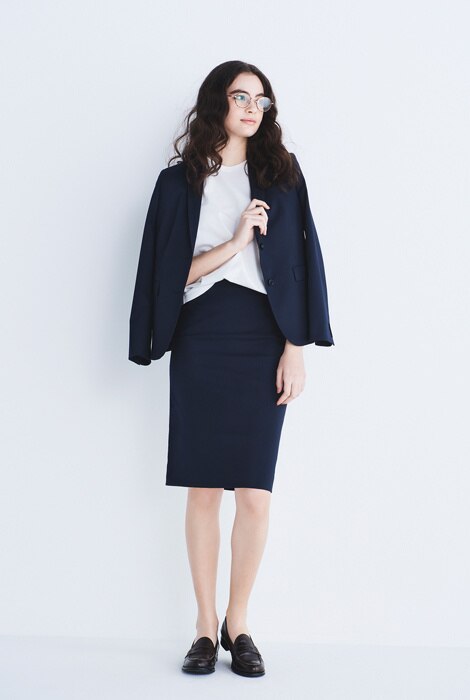 Add a jacket for a smart, elegant outfit. Coordinate with a plain white t-shirt tucked into the skirt for a casual touch.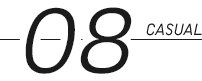 Combine with casual accessories such as this thermal t-shirt, cap, and backpack. Choose subtle tones using the skirt as the keynote color to ensure a sophisticated look.

STRETCH FLARE SKIRT (Coming Soon)

WAFFLE CREW NECK T-SHIRT

CAP

BACKPACK