HEATTECH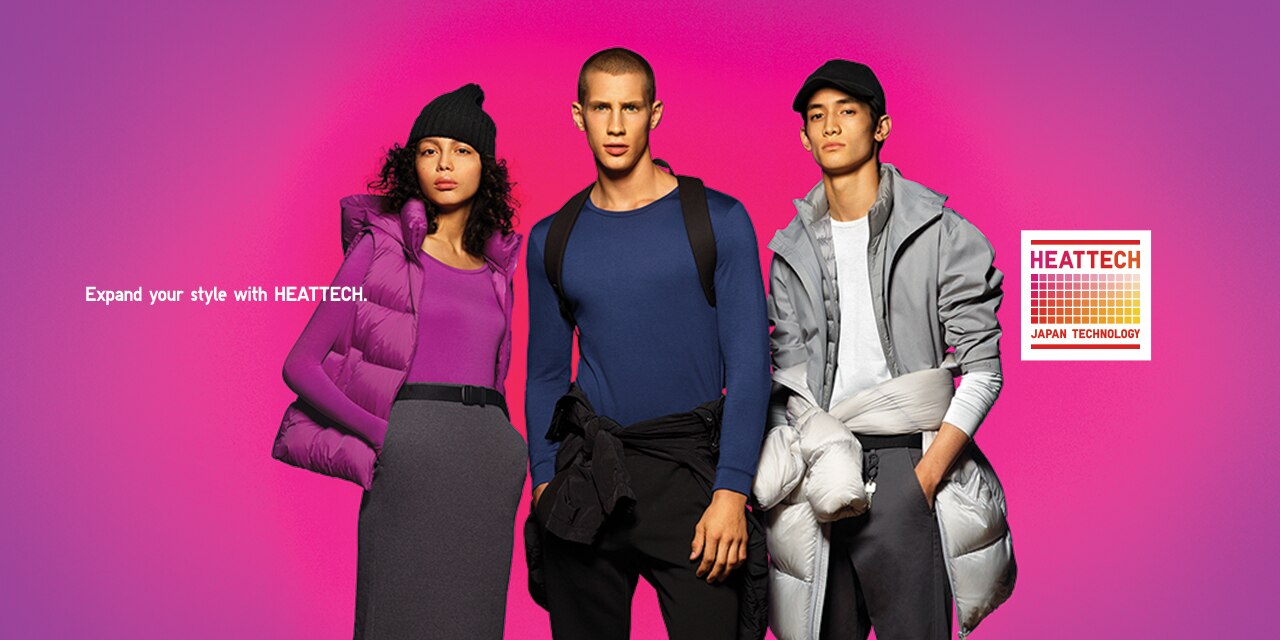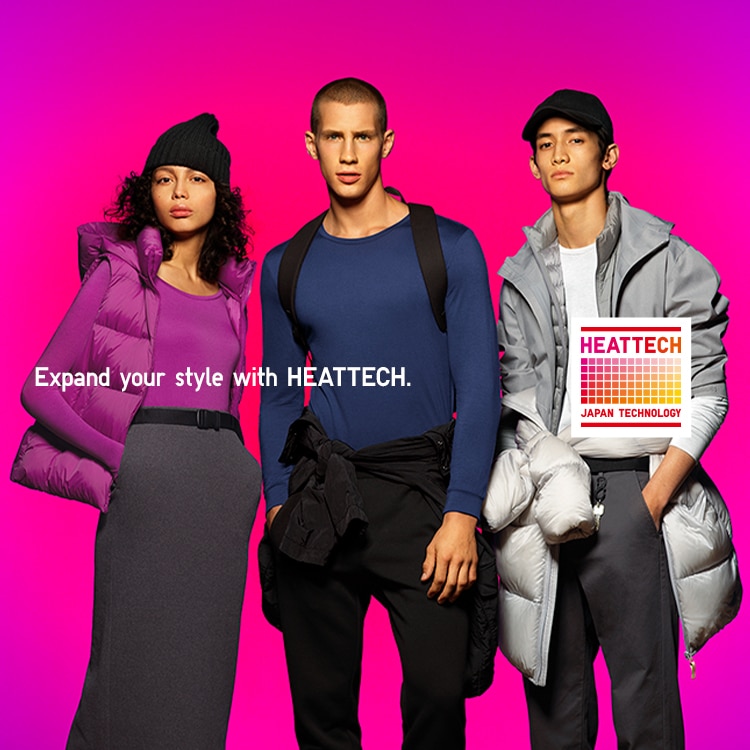 Expand your style with HEATTECH
Thin, light, and warm, bring the heat like never before with new styles of HEATTECH.
HEATTECH CREW NECK T-SHIRT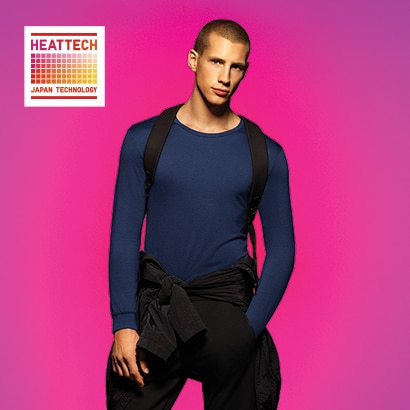 HEATTECH CREW NECK T-SHIRT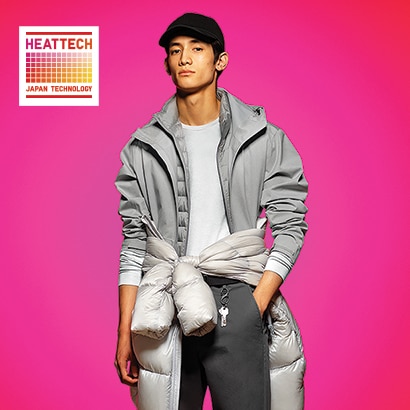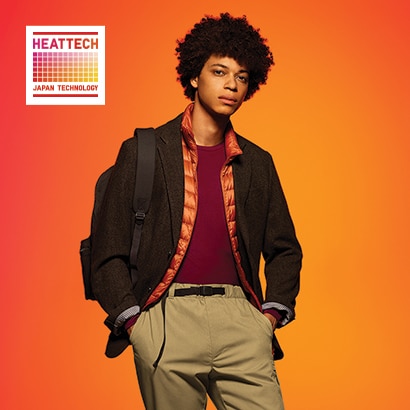 What is HEATTECH?
HEATTECH generates heat from your body.
HEATTECH is made from bio-warming material, providing warmth without bulk. It uses technology to convert body moisture into heat, keeping you comfortable all winter long.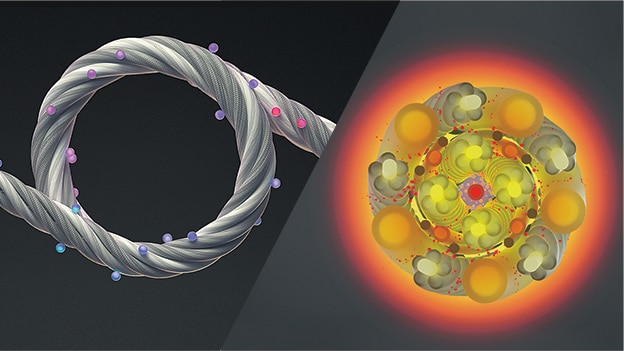 Special construction absorbs water vapor from the body and converts it to heat.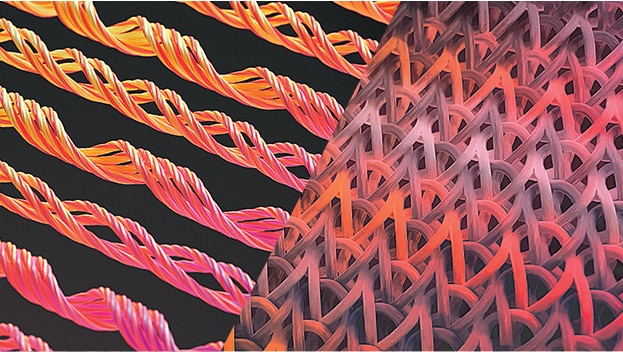 Micro-acrylic mesh pockets trap air for insulation.
It's not just warm.
HEATTECH keeps you fresh, too.
In addition to keeping you warm, moisture-wicking fibers release excess moisture to keep you fresh all day.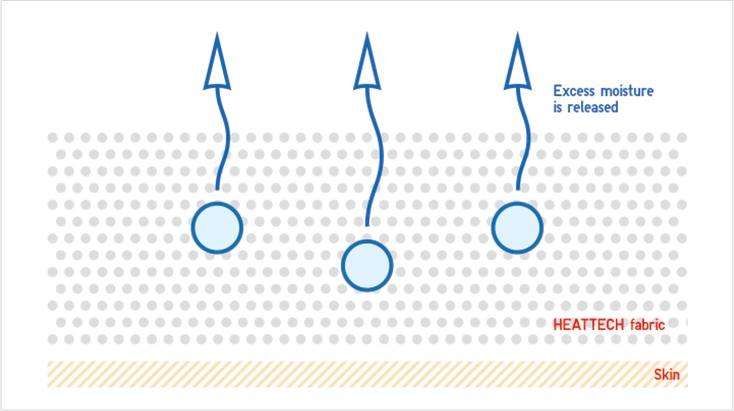 How HEATTECH technology works: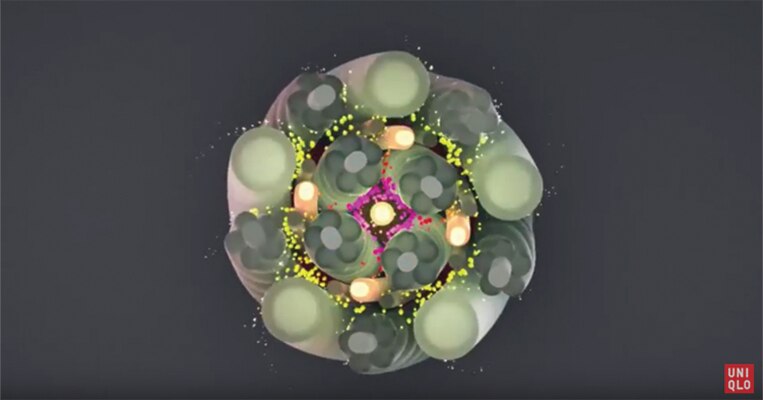 FAQ: HEATTECH Edition
A. Many years of research have resulted in a fabric that's moisture-wicking and bio-warming.
Highly absorbent rayon converts moisture from your body into heat so the fabric itself has a warming effect.
This image shows how HEATTECH converts the tiny amount of water vapor from your body into heat.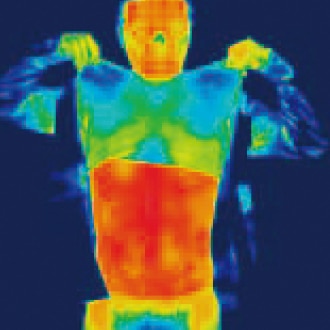 HEATTECH
100% cotton
Note: This image shows the temperature of the HEATTECH fabric. It does not indicate an increase in body temperature.
A. Special, ultra-fine microfibers create a highly insulating layer of air, which keeps you warm.
What makes people feel warm? It's all about stopping warm air from escaping. HEATTECH uses fibers 10 times finer than a human hair to create lots of highly insulating layers, preventing warm air from escaping. These fibers enable such a thin layer to provide such effective insulation.

Note: Some of the fibers are different in KIDS and BABY products.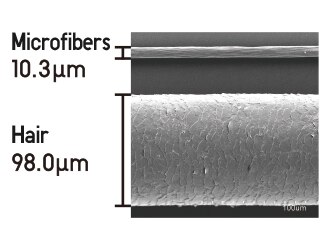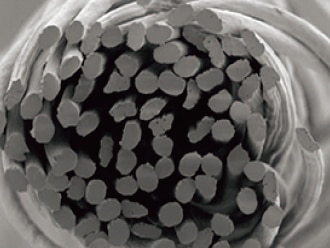 Learn about HEATTECH's moisture-retaining capability:
A. HEATTECH offers three levels of warmth for a range of climates and situations.
The range of HEATTECH allows you to choose the right innerwear for you. HEATTECH Extra Warm is 1.5 times warmer than regular HEATTECH while HEATTECH Ultra Warm is 2.25 times warmer.

Note: HEATTECH Ultra Warm is not available for KIDS and BABY products.

HEATTECH
Absorbs body moisture and converts it to heat. Air pockets provide insulation.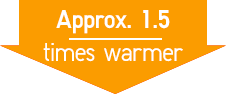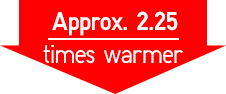 HEATTECH Extra Warm
The fibers are plumped up for increased insulation. The brushed lining adds a feeling of warmth.

HEATTECH Ultra Warm
The fibers are longer and plumper, making this our most insulating HEATTECH ever.
A. Its moisture-wicking properties keep you feeling fresh.
HEATTECH is made up of a combination of several different fibers, so it's not just bio-warming. It also has a high content of absorbent fibers to wick away moisture.

Note: BABY products do not contain Argan oil.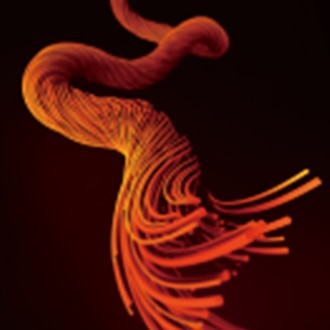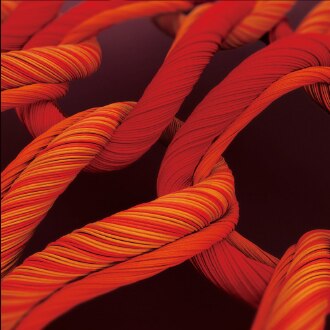 See just how absorbent HEATTECH is: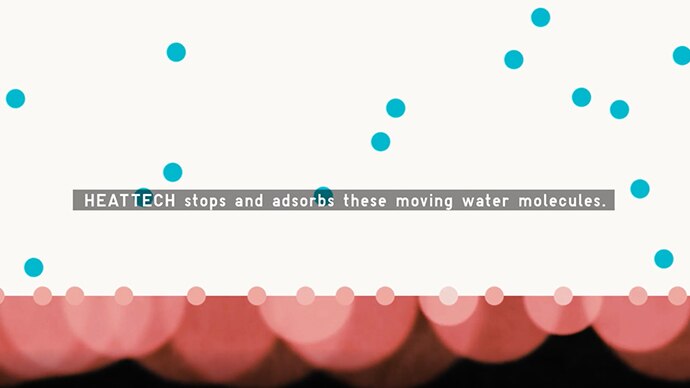 A. It feels smooth and moisturizing in winter when your skin can get dry. All our HEATTECH products for adults come equipped with moisturizing Argan oil.
Since 2017, we've added Argan oil to all our HEATTECH innerwear for adults. Sourced from Morocco, this oil. is known for its moisturizing effect. HEATTECH feels silky and smooth, even in winter when your skin becomes more sensitive.

Note: Functions vary for some products.
Check out our smooth-to-the-touch test for HEATTECH: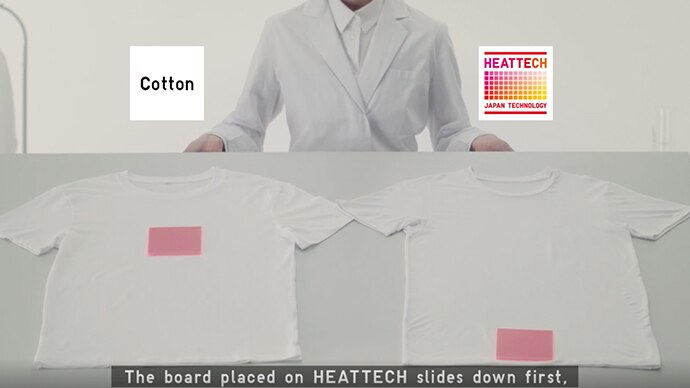 A. It's 17 years since HEATTECH first appeared. We update and improve it every year. Try our most advanced HEATTECH ever!
17 years since its launch, we are constantly making improvements, aiming for "real warmth and real comfort". We update our products every year, based on the feedback we receive from customers. This year, all three levels of adult HEATTECH products contain Argan oil, which customers told us they love. We've also updated details like the stitching. We've added bold new colors to the range, as well as new products like ribbed styles for women. Try our most advanced HEATTECH ever.

Note: BABY products do not contain Argan oil.