What are Curved Pants?
A Curved Silhouette for a Revolutionary, Beautiful Leg Line
For the fall season, UNIQLO has introduced Curved Pants as a new silhouette in our bottoms collection. The voluminous, sophisticated silhouette accentuates and lengthens the appearance of your legs, instantly flattering your look from the moment you put them on.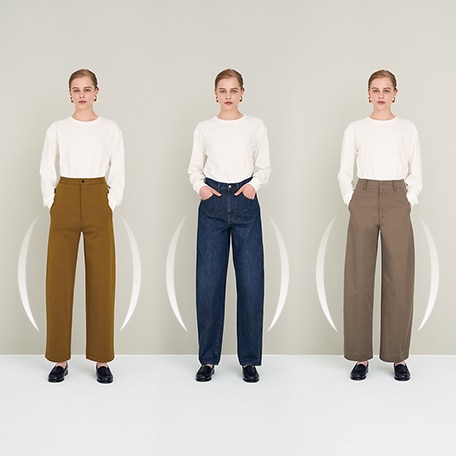 A gently curved line from waist to hem
Loved by Women Around the World
Customer Comments
"I was really surprised by how cute they were
when I actually tried them on."
"Because they are high-waisted they really
tighten up the waistline."
"Because of the free-flowing fit, the pants are
really easy to mix-and-match with other items."
"Until now I had never tried wide pants before
and I was surprised by how sophisticated they look."
During spring of 2019, women of a variety of ages and sizes provided their true impressions of the Curved Jeans they had purchased.
Curved Pants: From Conception to Completion
Curved Pants were first launched for Spring/Summer 2018 in chino fabric to showcase the distinctive cut. After some trial and error in pursuit of the best design using denim, the Curved Jeans were ultimately refined and perfected over an 18-month period at our Jeans Innovation Center in Los Angeles.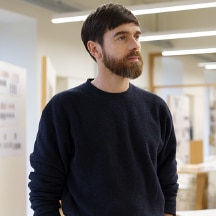 Uniqlo U: The Future of LifeWear
Uniqlo U is a collection of progressive essentials created in our Paris atelier by Artistic Director Christophe Lemaire and a team of international designers. Employing advanced materials, pursuing new standards of craftsmanship, and exploring new and unique shapes, it embodies our commitment to reinventing basics for your wardrobe. Uniqlo U is the future of LifeWear.
Shop All Curved Pants
WIDE-FIT CURVED JEANS
Our flattering jeans feature a wide-leg cut with a gently curved silhouette.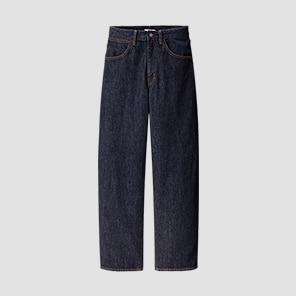 Features
100% cotton denim creates a flattering shape. Roll up the hems for different styling options.
WIDE-FIT CURVED JERSEY PANTS
A wide-leg cut with a flattering, gently curved silhouette in comfortable, thick jersey.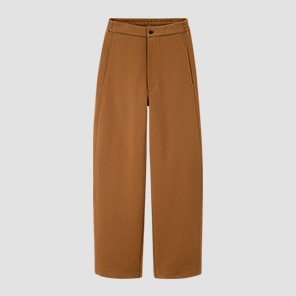 Features
The premium jersey material has plenty of body, plus stretch for a comfortable fit.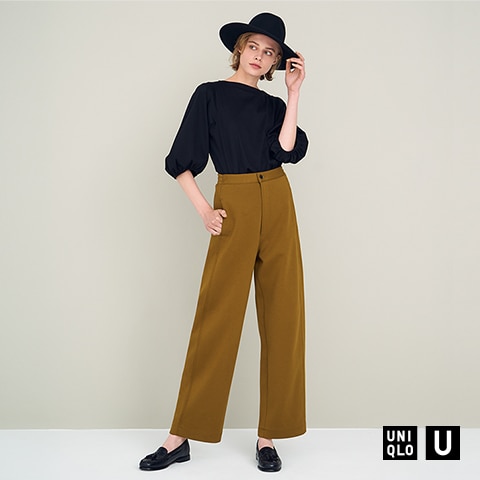 WIDE-FIT CURVED PANTS
A wide-leg cut with a gently curved silhouette in our flattering cotton satin fabric.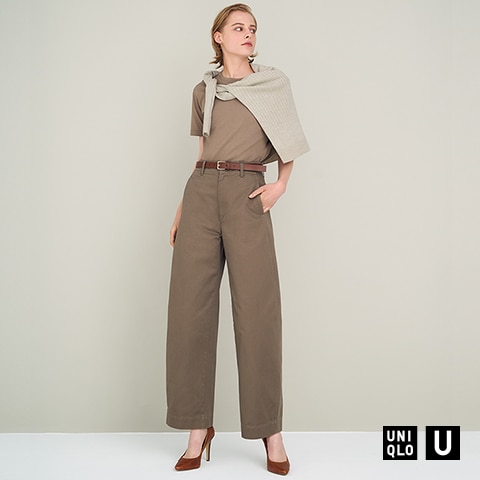 Features
In cotton satin material with an elegant sheen,
these pants can be styled up or down by pairing with different tops.