Women's 2021 Spring/Summer Bra Top Collection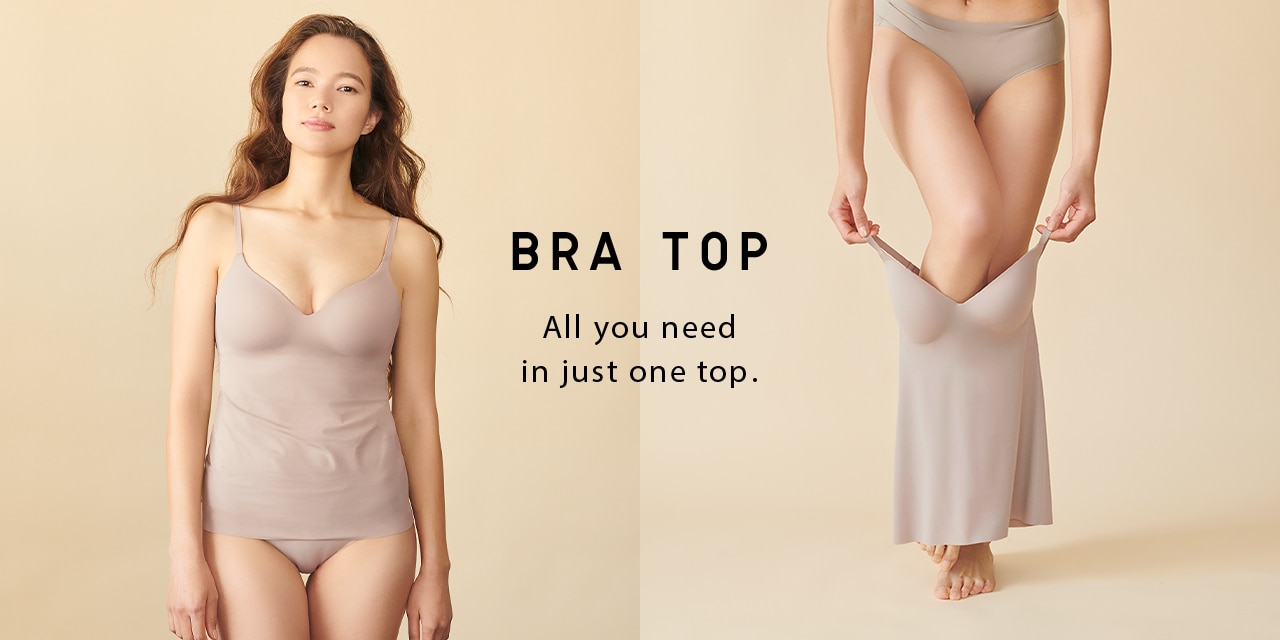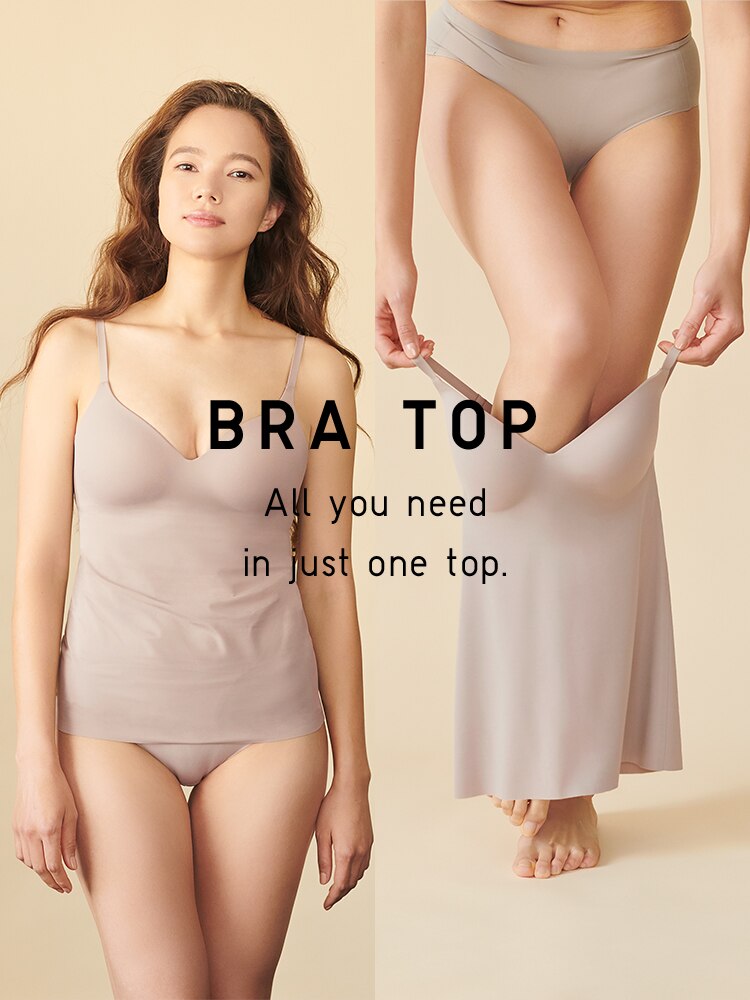 Wear-anywhere flexibility
UNIQLO's Bra Tops provide the non-restrictive, flattering support you want for around the house or out around town.
AIRism
With a smooth texture and always-dry feeling, it keeps you comfortable all day.
AIRism Sleeveless Bra Top
A sleek, quick-drying AIRism fabric with amazing support.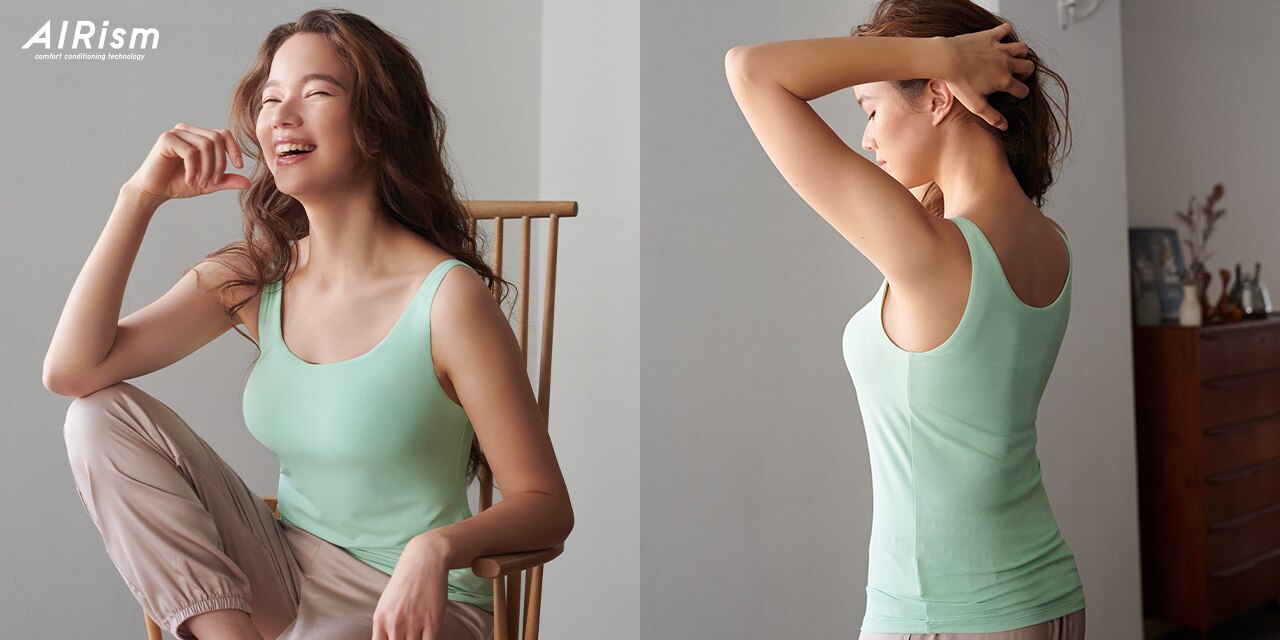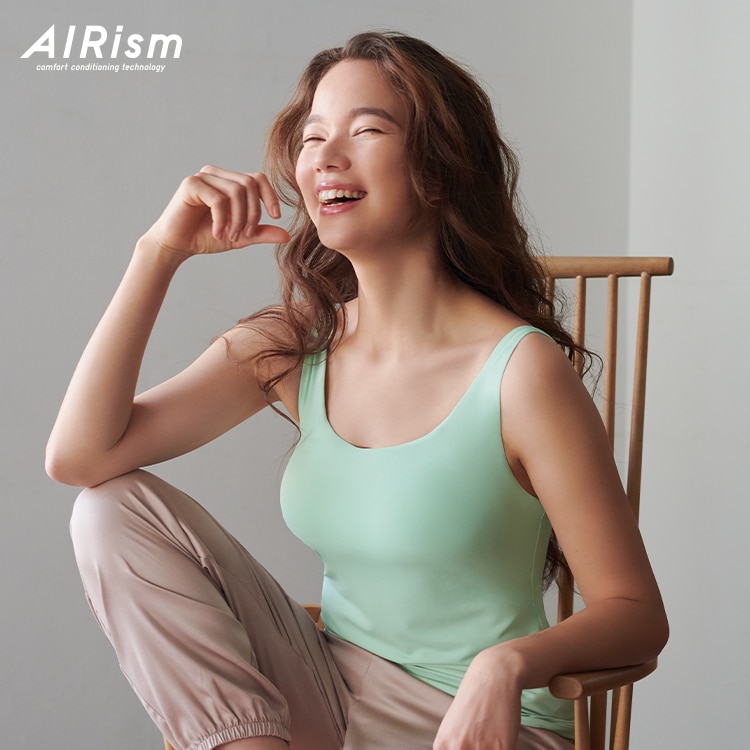 Flatters you from every angle, so you can wear it alone or layered under your outfit.
Keeps you comfortable all day thanks to its smooth texture and always-dry feeling. Minimal stitching reduces irritation and makes it easy to layer, so you can wear it a variety of ways. The molded cups follow your natural shape and provide flattering support to your entire figure.
AIRism Camisole Bra Top
Style it in all your favorite ways.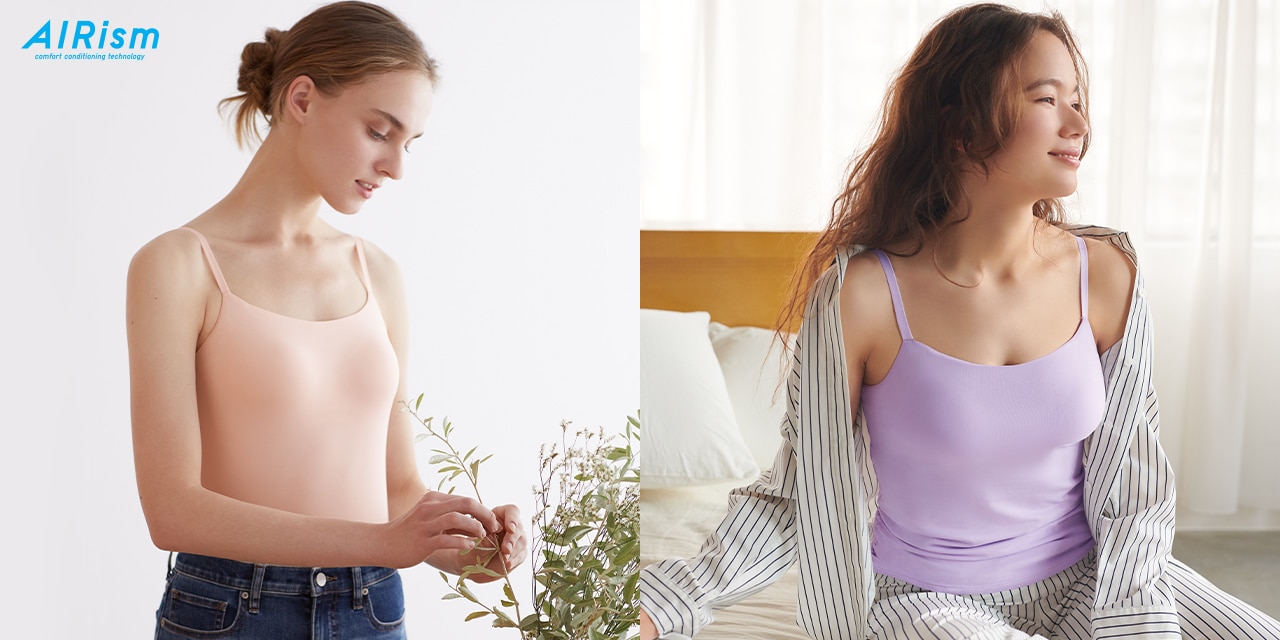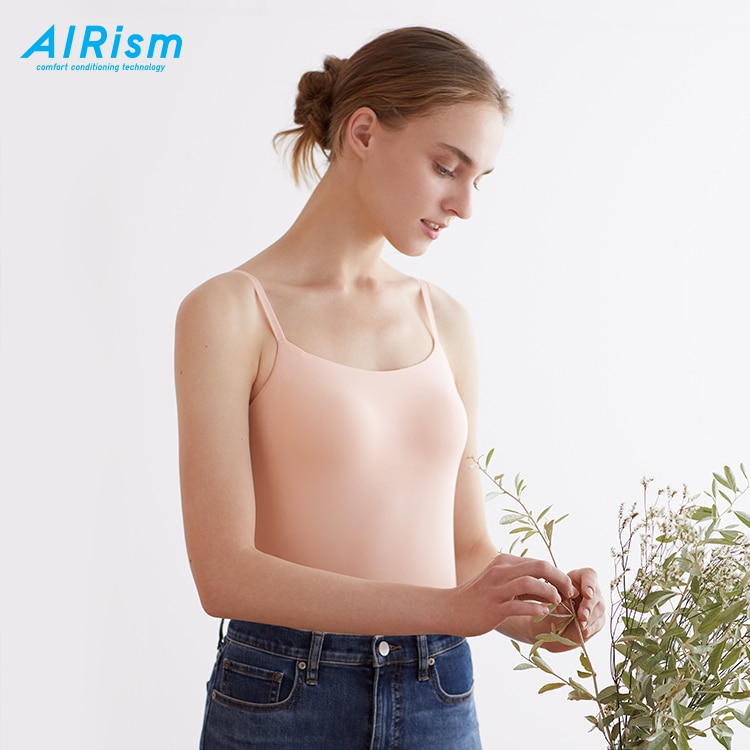 AIRism Seamless V-Neck Camisole Bra Top
Stylish support in just one top. Provides firm support without constriction while still flattering your natural shape.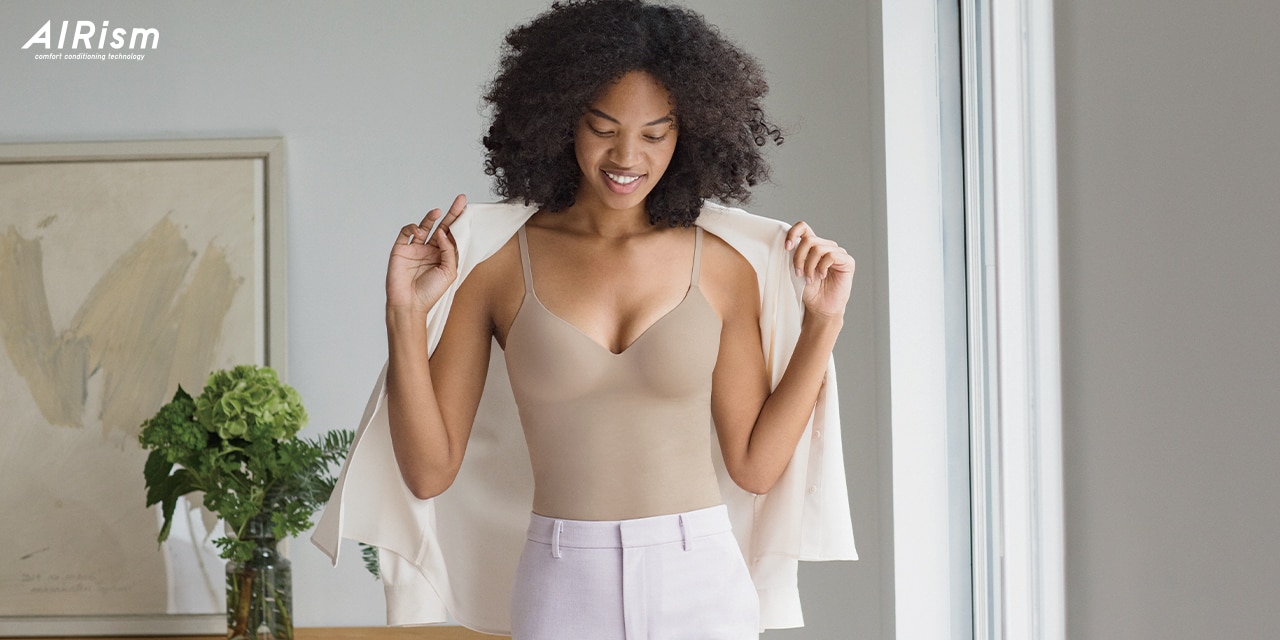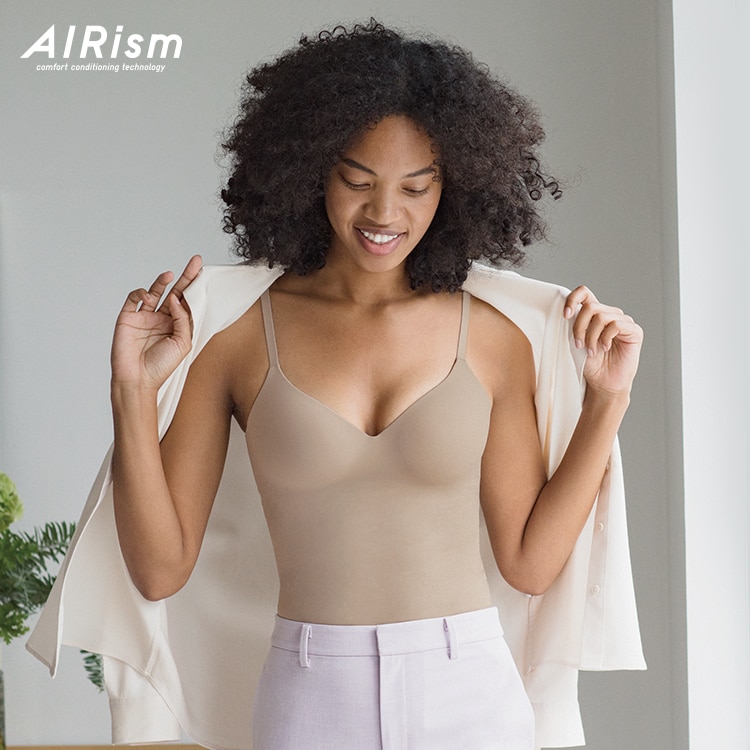 AIRism-Cotton
Easy to style with high-performance comfort features.
AIRism-Cotton Ribbed V-Neck Sleeveless Bra Top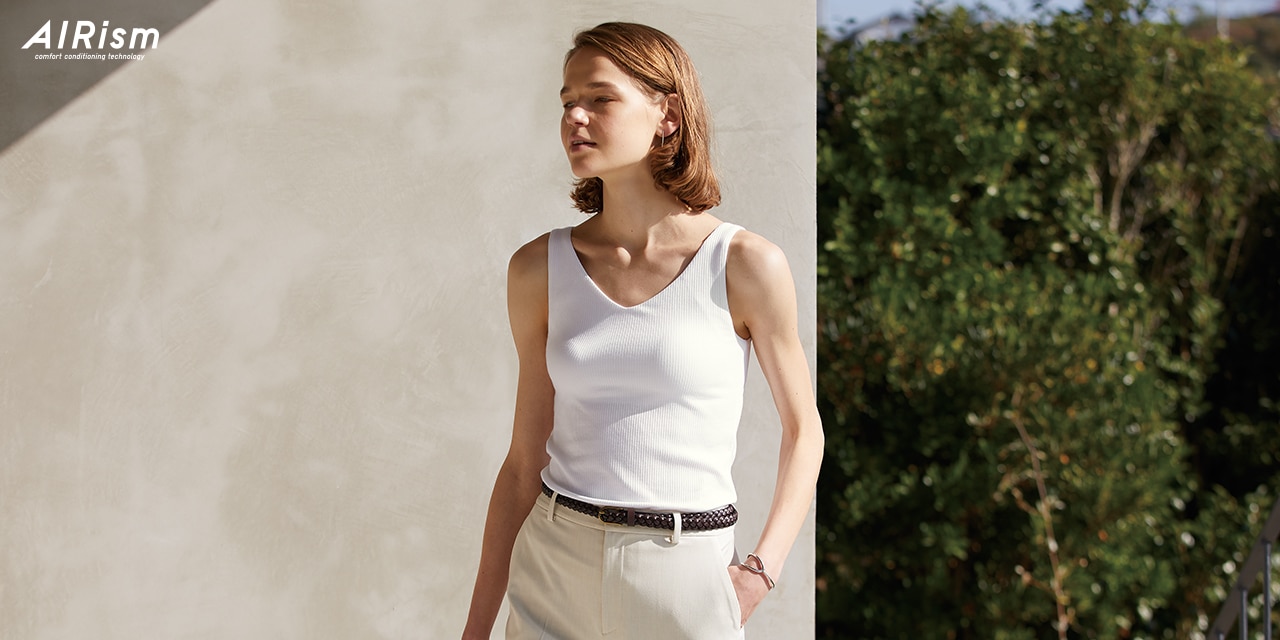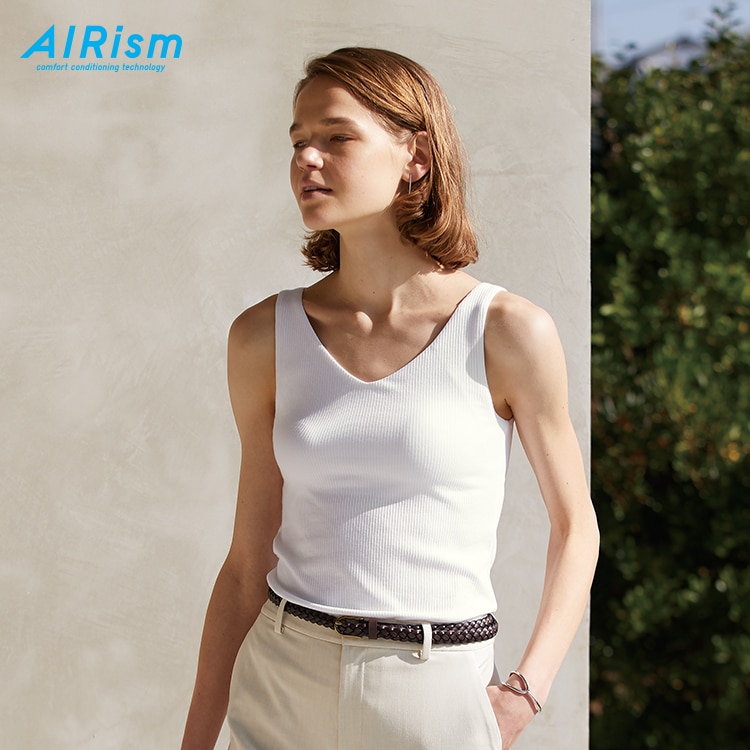 Just one top for indoors and out with a gorgeous neckline thanks to the deep V-neck design.
The hybrid use of cotton-ribbed outer and AIRism inner fabrics ensures you feel airy and dry, even when perspiring. Adopting a V-neck line both front and rear creates an elegant look for the neckline and back. The sophisticated design makes this perfect for both smart and casual wear. Can be worn alone or coordinated with other items.
AIRism-Cotton Ribbed Lace Bra Top
Accented with sheer lace, it can be worn alone thanks to the combination of AIRism and ribbed cotton.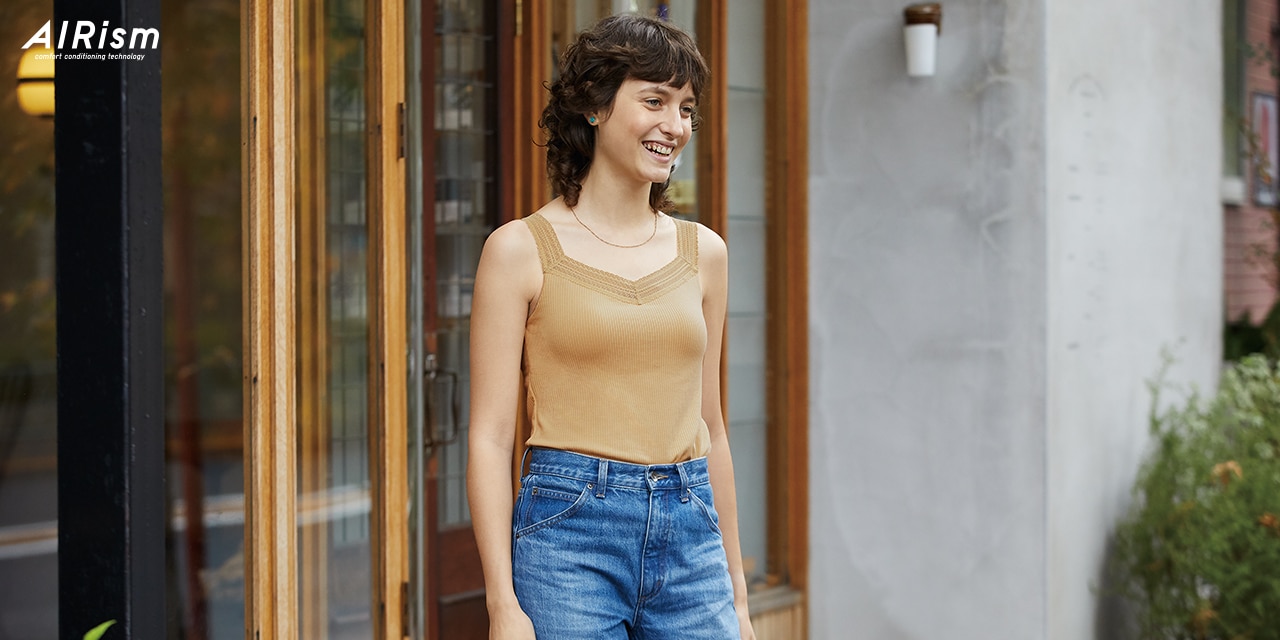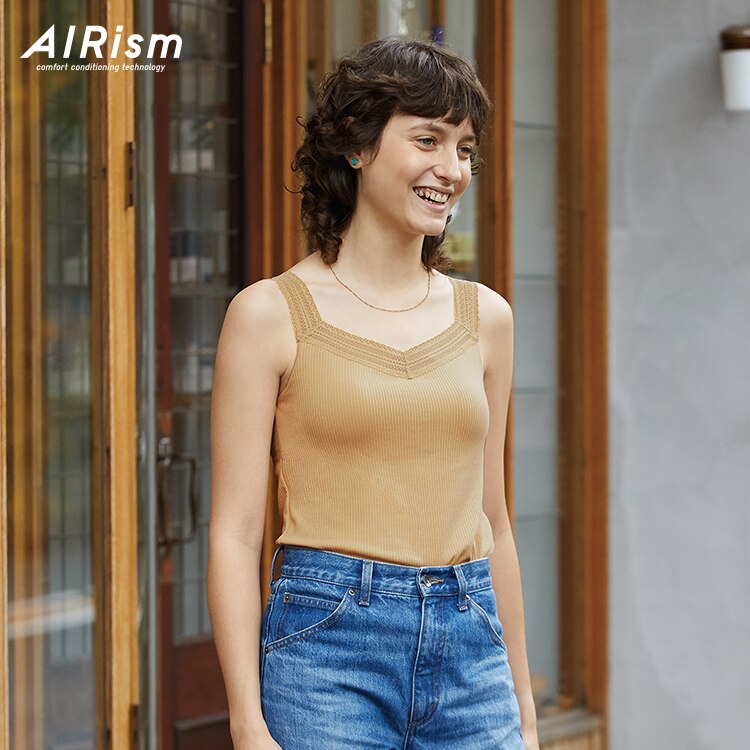 Rayon-Cotton
Soft to the touch with a chic gloss.
Rayon-Cotton Lace V-Neck Bra Top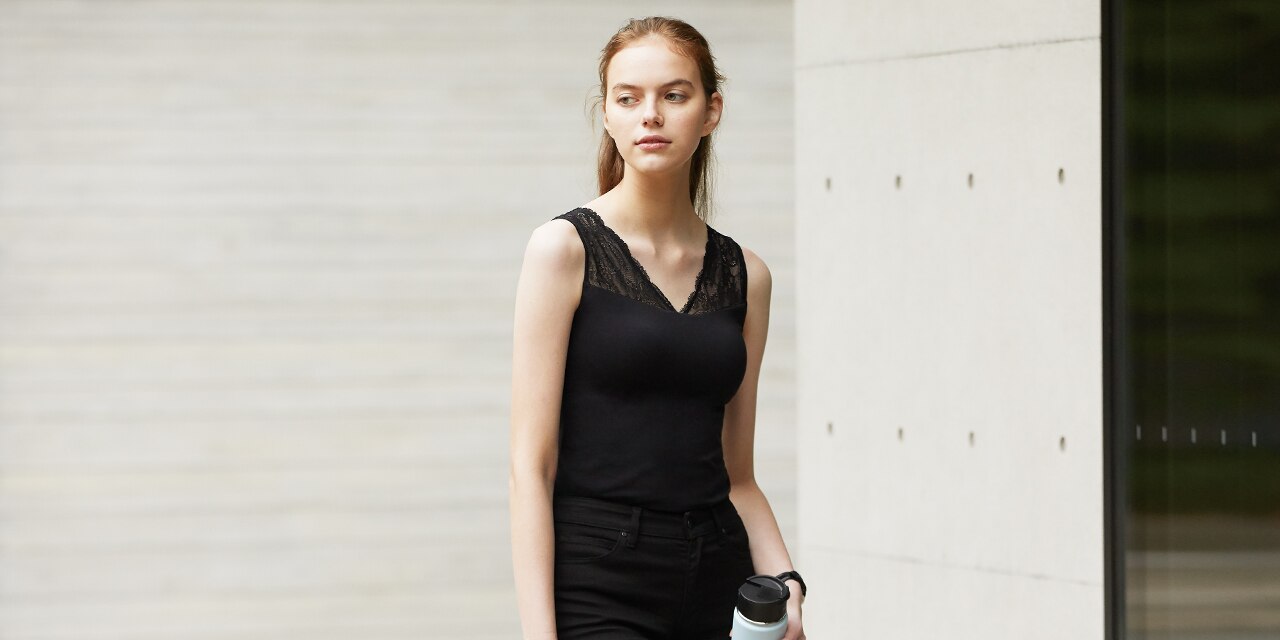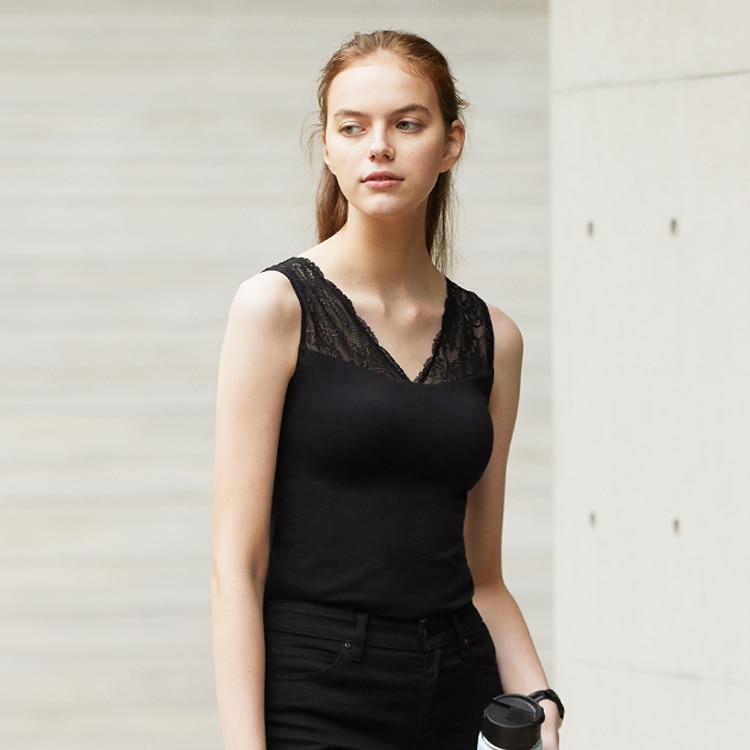 Elegant and stylish, the delicate lace adds a touch of glamour.
Soft and supple rayon-cotton is trimmed with high-quality lace to create a unique Bra Top with hidden straps. The glossy fabric is not only comfortable, but easy to incorporate into any outfit.
How to Wear
Pull the Bra Top up from the bottom.