UNIQLO Kids & Baby Spring Collection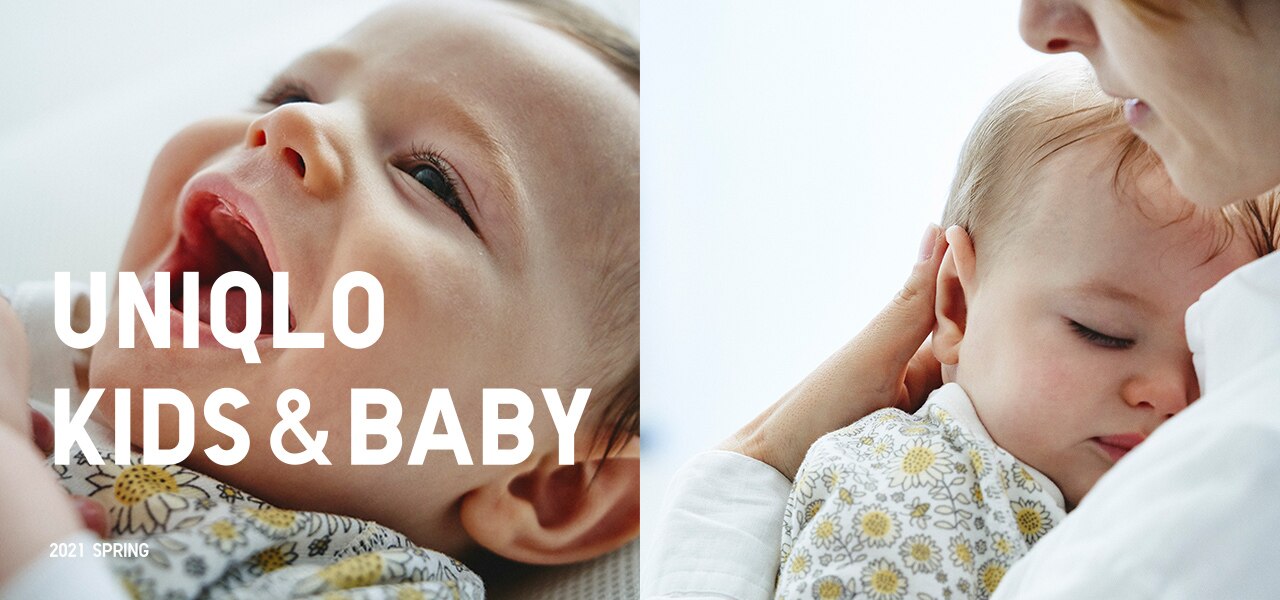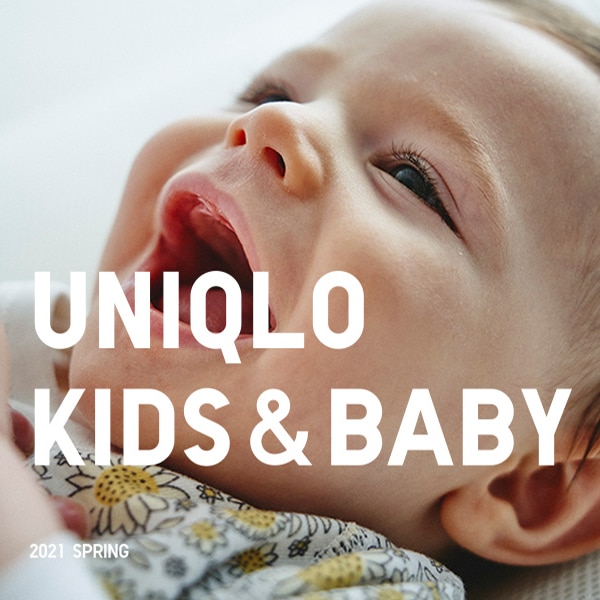 For babies, there's nothing more important than comfort.
For parents, it's all about practical designs to make life easier.
Our babywear keeps little ones comfortable so you can enjoy watching them grow.
Full of clever details designed to keep babies and parents happy.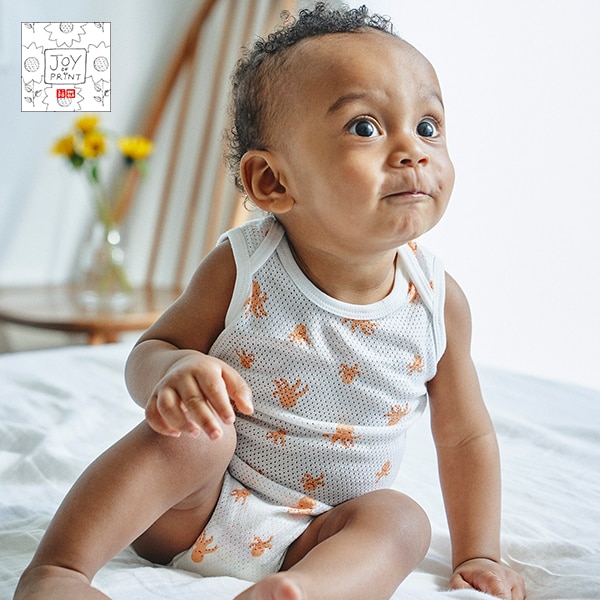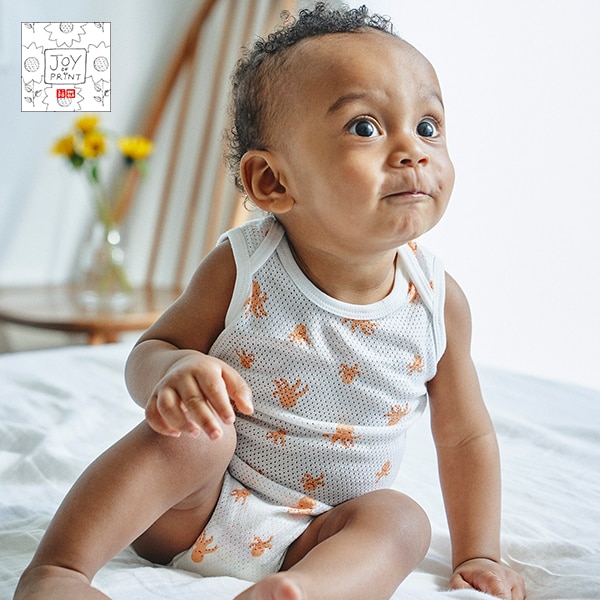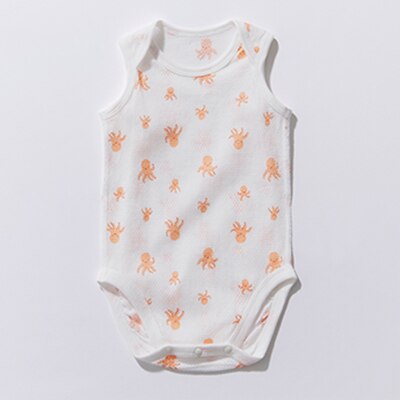 Ideal for little ones who tend to sweat a lot, our breathable 100% cotton mesh fabric is perfect for the hotter months and dries quickly after washing.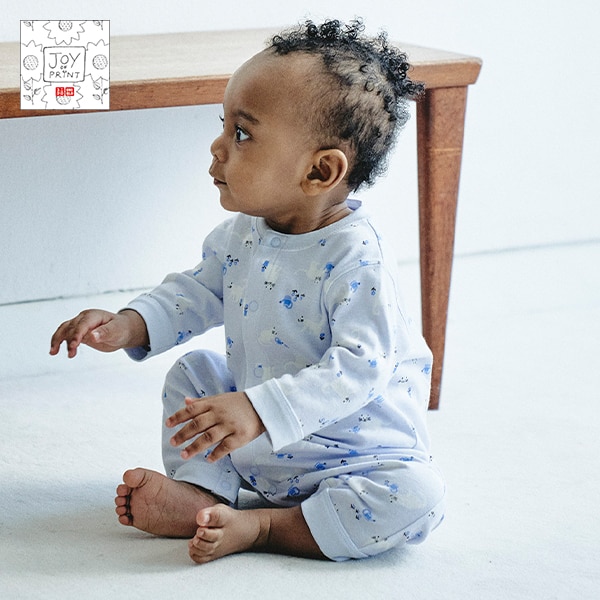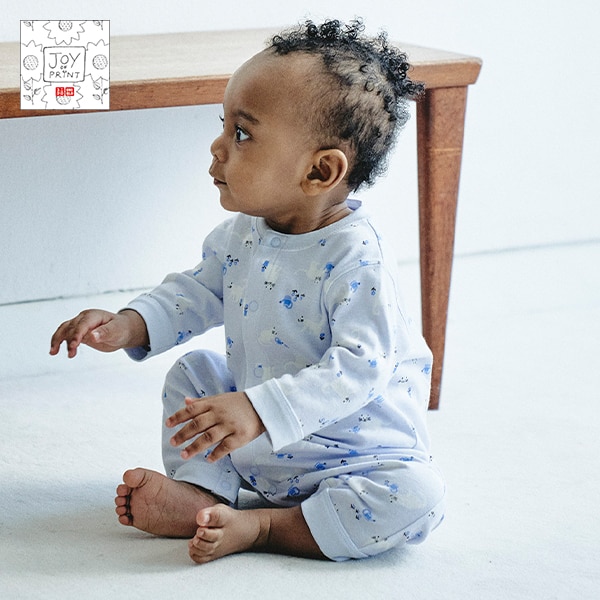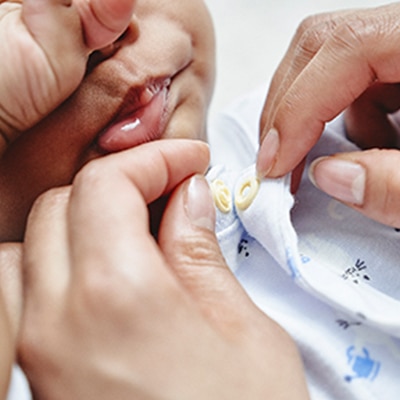 Made from 100% cotton ribbed knit fabric with plenty of stretch. Color-coded snap buttons help to prevent mismatches. An easy all-in-one outfit with a front opening design for easy changing.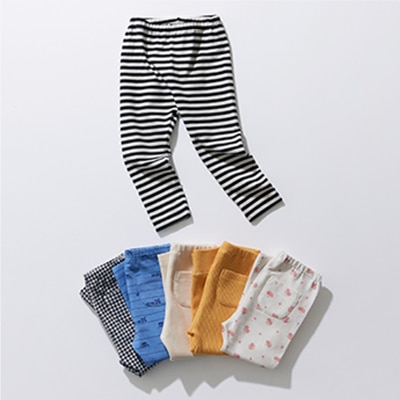 Perfect for kids who are always on the go, our comfortable, stretchy leggings are available in many colors and patterns.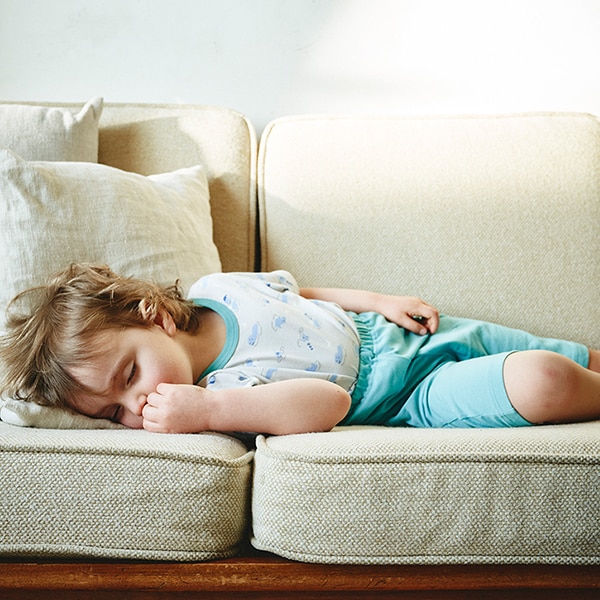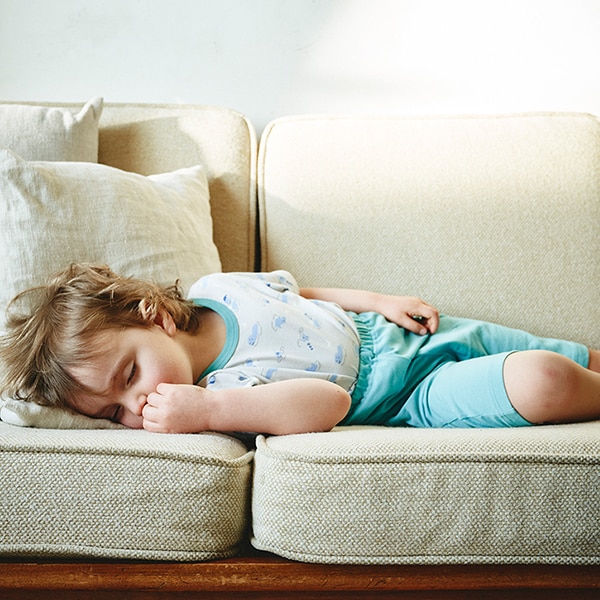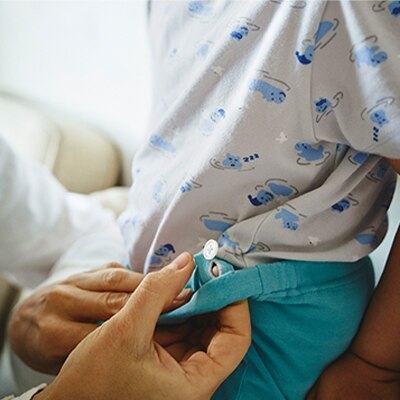 Quick-drying DRY technology keeps kids cool and comfortable at night. Top and bottoms button together to keep little tummies covered.
Our Commitment to Craftsmanship
COMMITMENT 1
Soft and durable, 100% cotton, ribbed-knit fabric.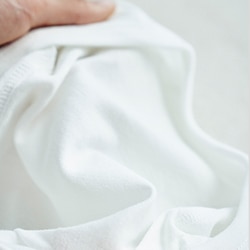 Soft, gentle fabric is best for your baby's skin. Plus, it has to be tough enough to stand up to repeated washing. Our 100% cotton, ribbed-knit fabric ticks all the boxes. We use carefully selected premium cotton for smoothness and durability.
COMMITMENT 2
Stitching designed to be gentle on the skin.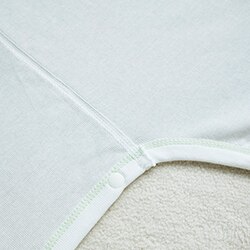 For parts that will touch your baby's skin, we use special stitching and flat seams for comfort. The outer is more hardwearing to resist fraying, while the inner lining is made from soft, stretchy yarn.
COMMITMENT 3
Care labels positioned where they won't touch the skin, to avoid itching or irritation.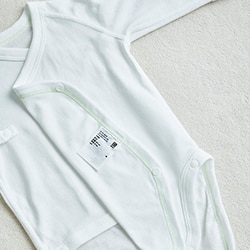 The thickness of the stratum corneum of a 1-month-old baby's skin is said to be half that of an adult's. Even a small care label can irritate sensitive skin, so we place all care labels where they won't directly contact your baby's skin.
COMMITMENT 4
Color-coded snap buttons help to prevent mismatches.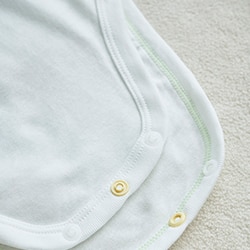 Snap Buttons make outfit changes quick and easy. The poppers are colour coded, with a yellow middle popper to avoid mismatches at changing time. We use plastic snap buttons to avoid metal allergies and skin irritation.
COMMITMENT 5
Formalin-free.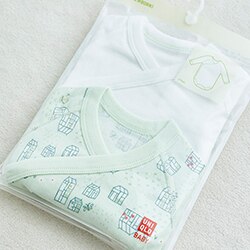 Our baby products are produced, inspected and packaged in a formalin-free environment, and remain unopened until they reach UNIQLO stores. If a package is opened in store, formaldehyde is removed before the product is sold, so you can purchase UNIQLO babywear with total peace of mind.