Men's 2021 Spring/Summer UNIQLO at Home Collection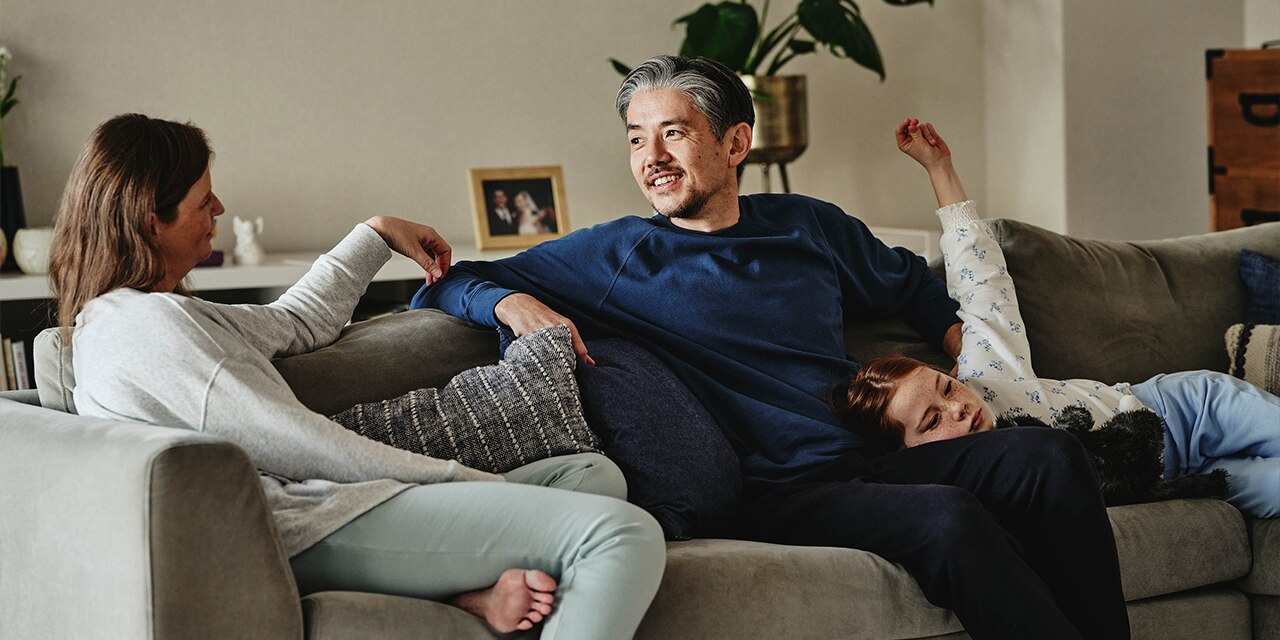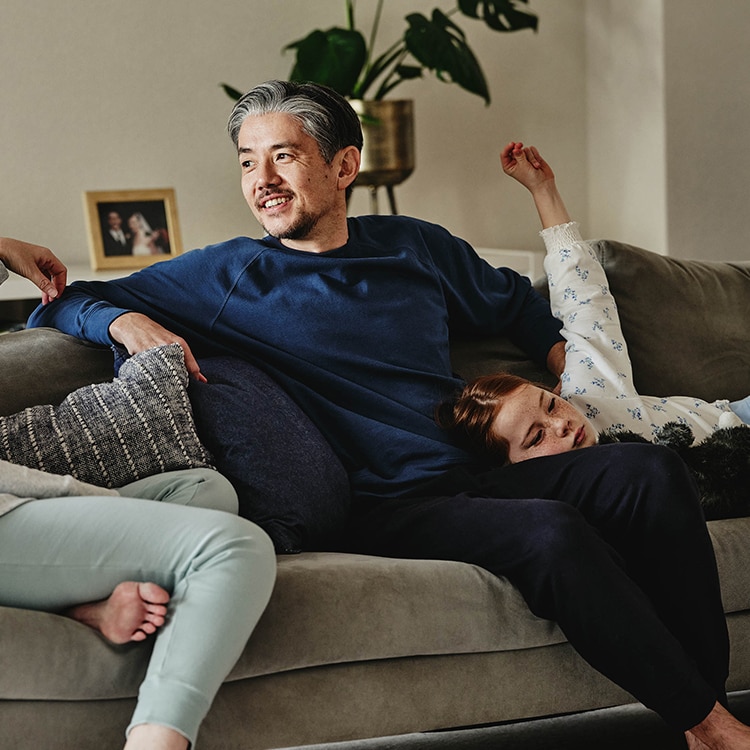 Improving the way you relax,
starting with your clothes.
With unrestrictive designs in smooth fabrics,
UNIQLO provides quality comfort for quality time at home.
Lounge Bottoms
Kick back in style with our collection of loungewear bottoms, with comfy elasticated waistbands and soft fabrics for all-day comfort.
Washed Jersey Ankle Pants
Great for lounging at home or wearing out and about.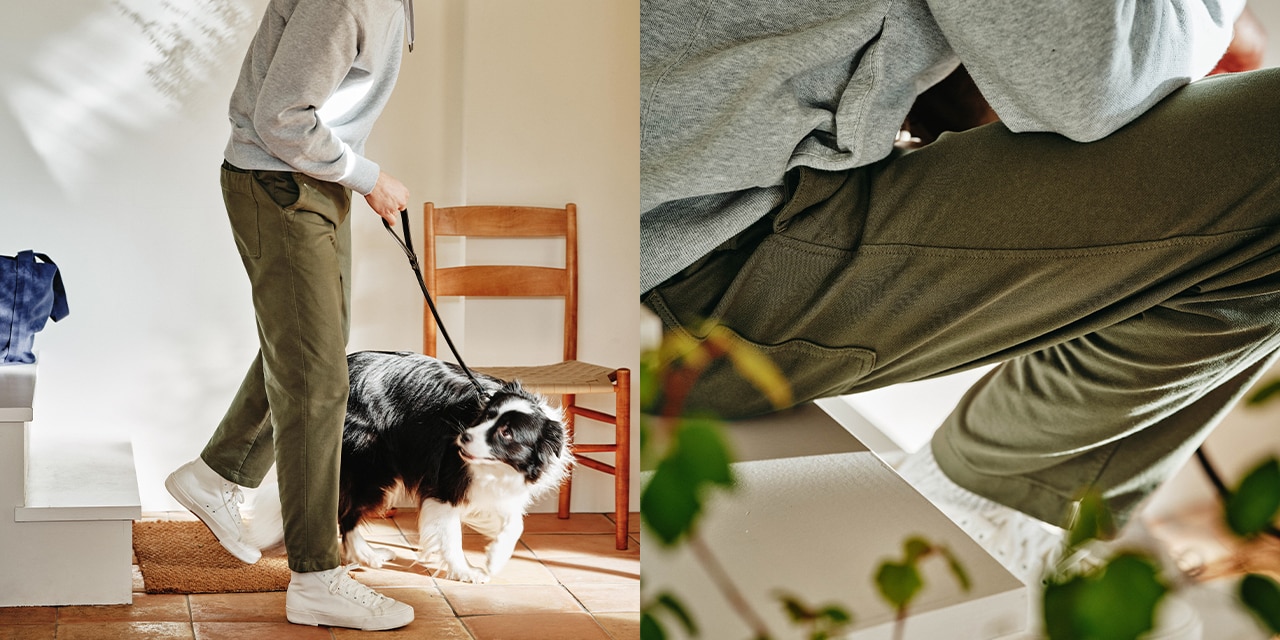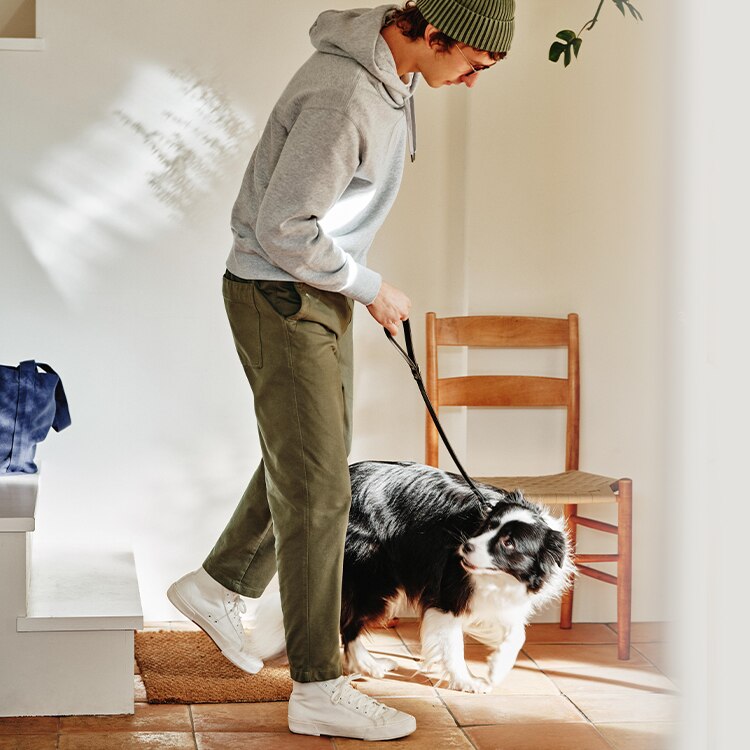 Cotton Relaxed Ankle Pants
Cotton with added stretch for a comfortable fit is perfect for lazy days.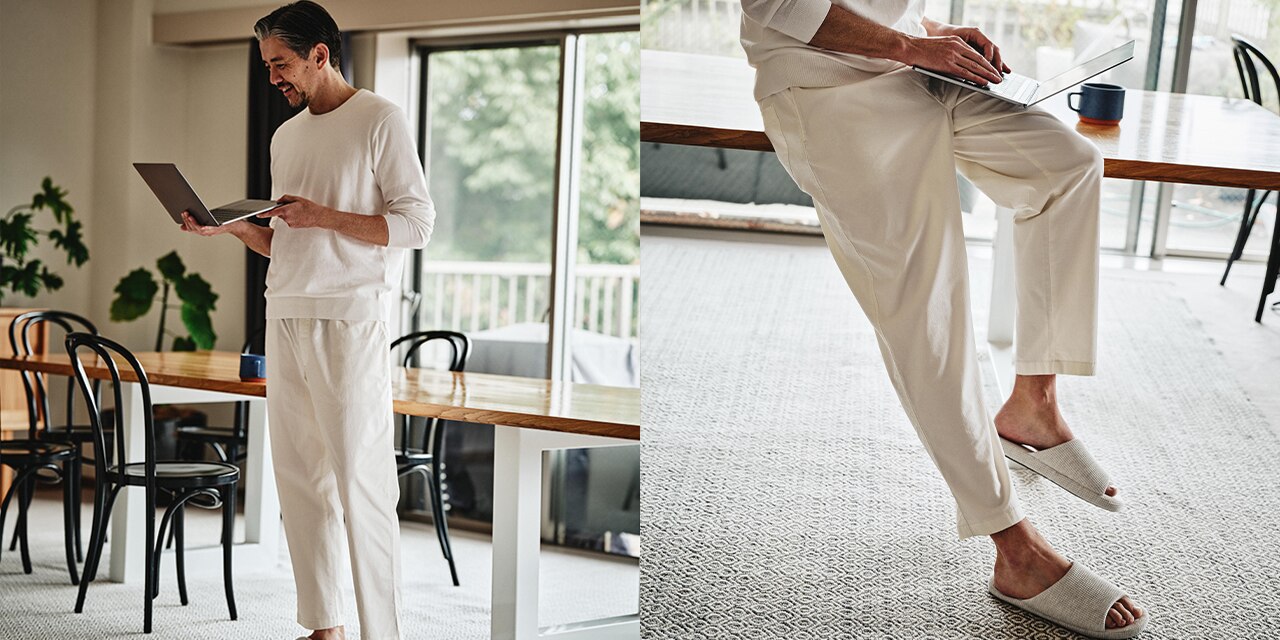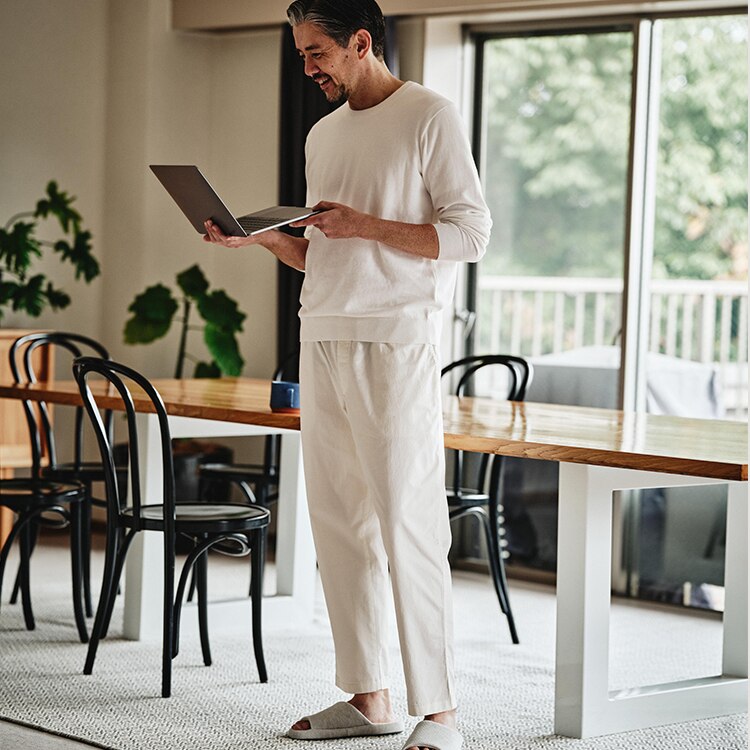 Sweatpants
Sweatpants: the ultimate loungewear staple, now updated to a sleek ankle length.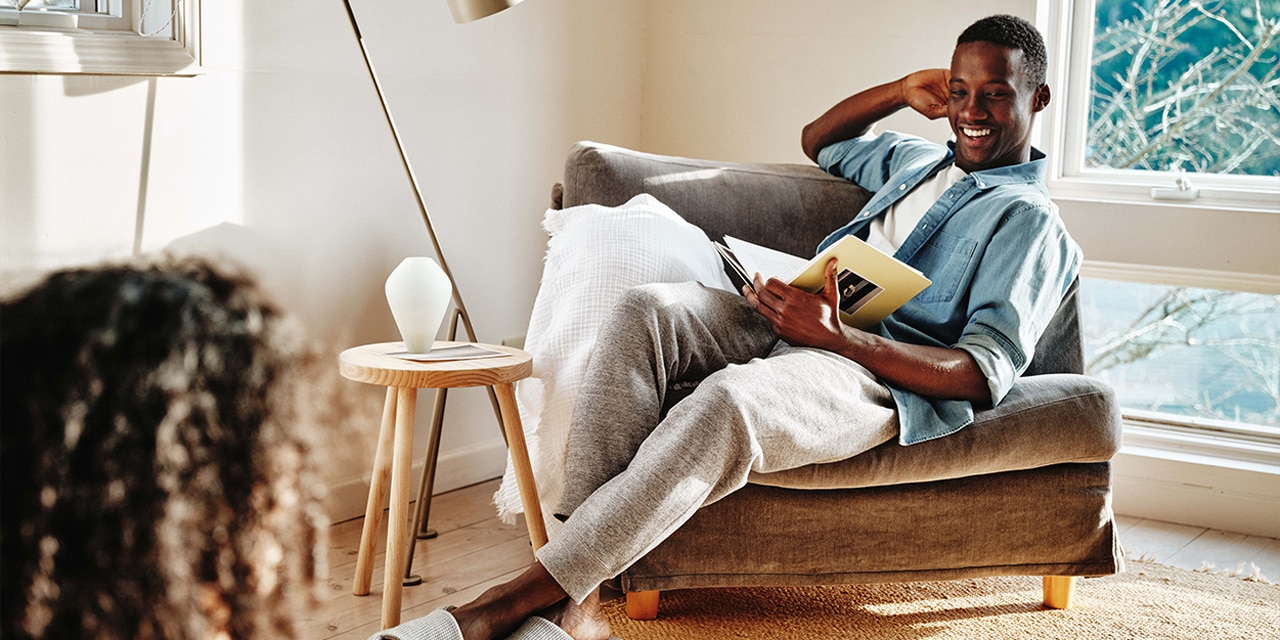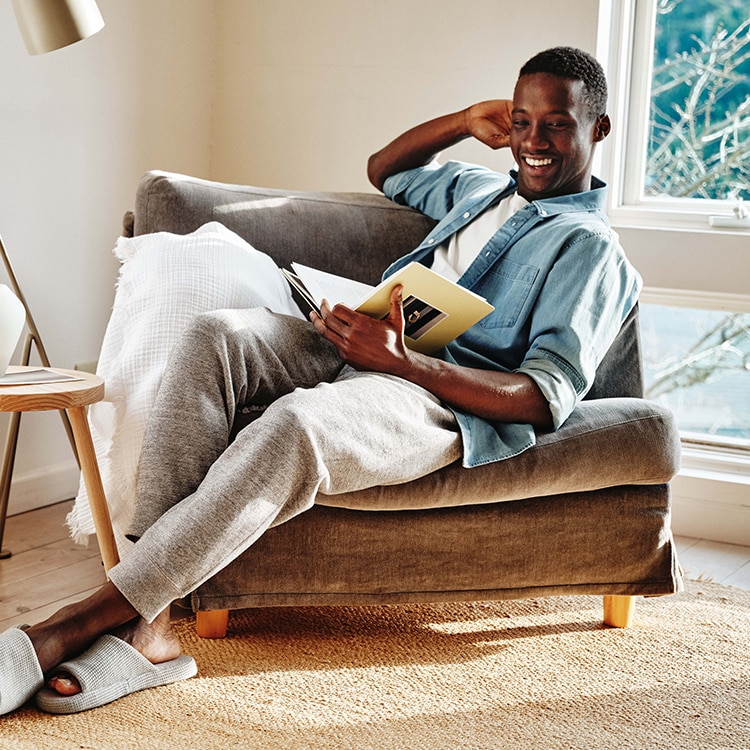 Lounge Sets and Pajamas
Loungewear and pajamas to make your downtime even more comfortable.
Ultra Stretch Sweat Long-Sleeve Set
UNIQLO's unique 360-degree stretch fabric is so soft and comfy, you'll want to wear it all day.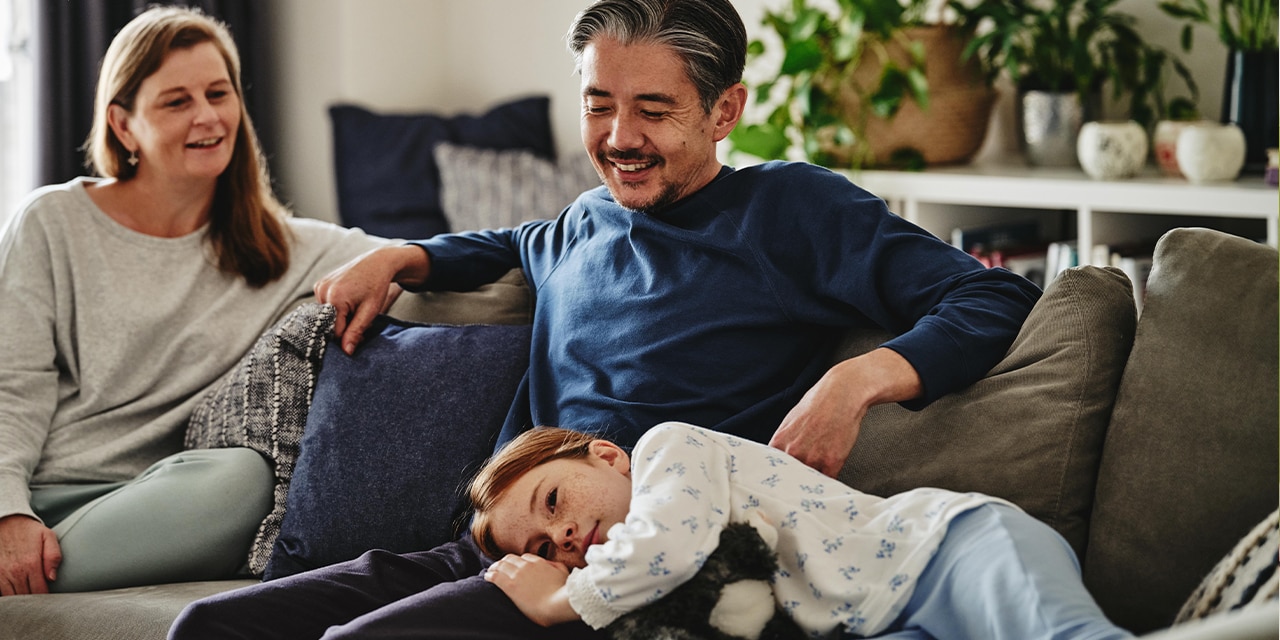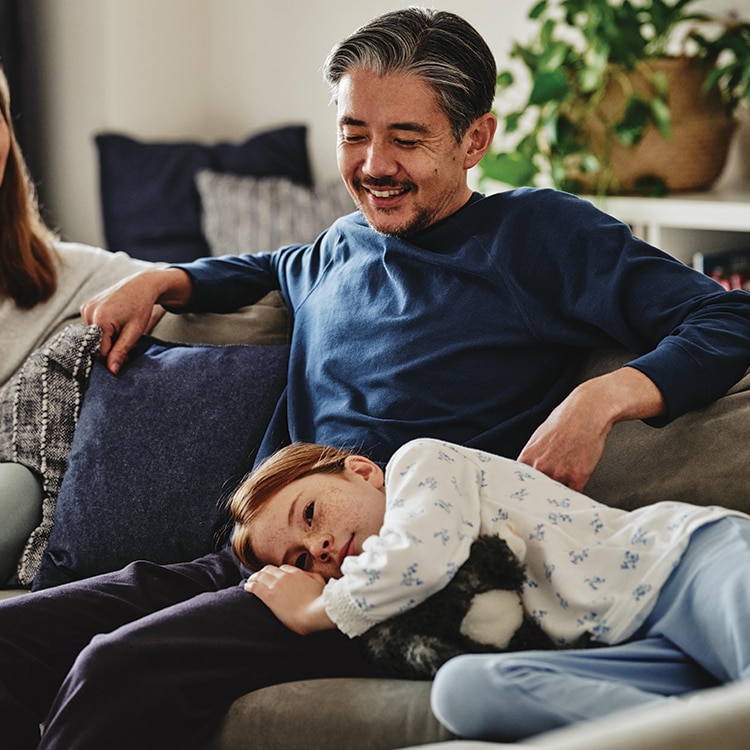 AIRism Pajamas
Now available in AIRism cotton: pajamas so comfortable, you'll want to wear them every day.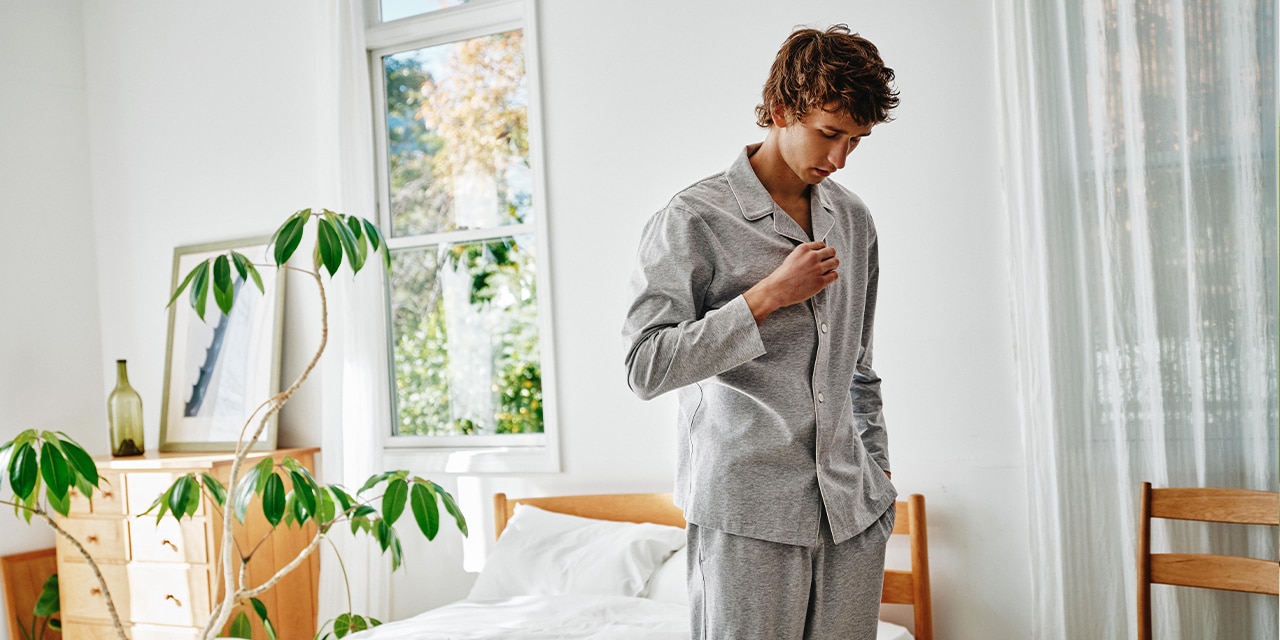 Bedding and Slippers
Accessories to enhance your life at home.
AIRism Bedding
Our new AIRism fabric, developed specially for bed linen, keeps you cool and comfortable all night long.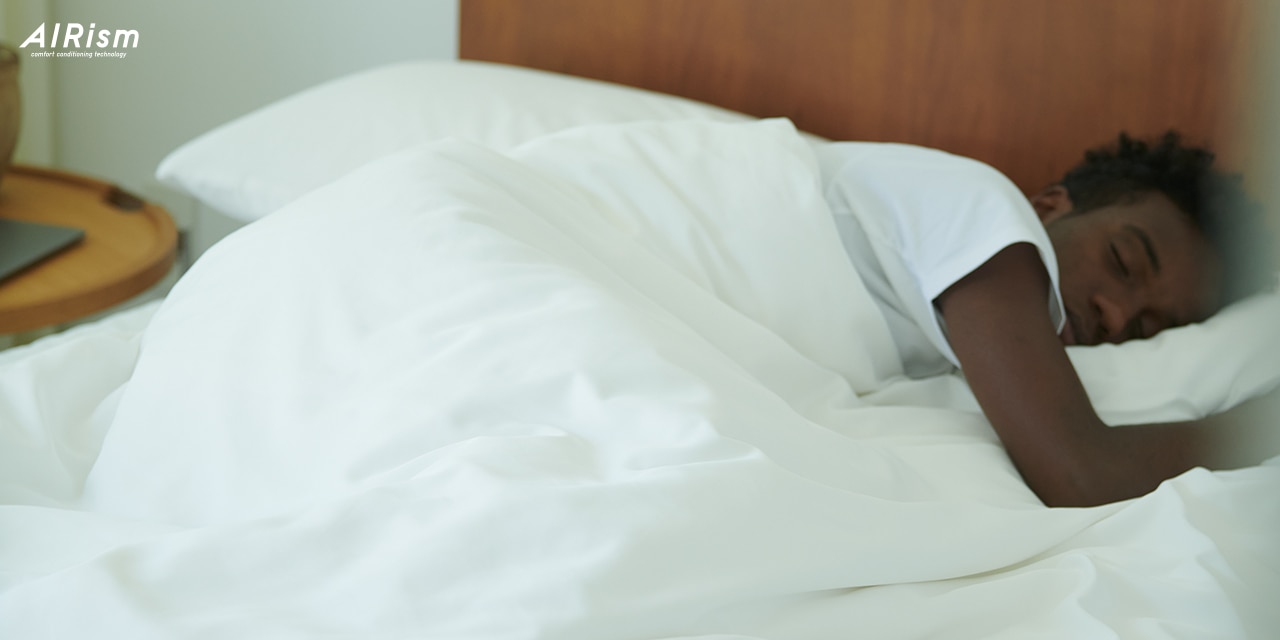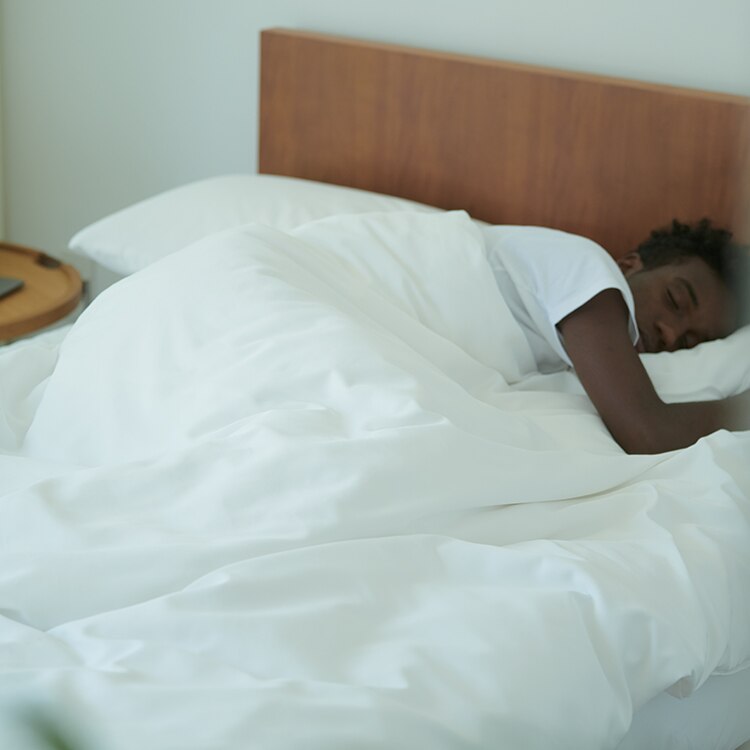 Slippers
Like sofas for your feet that are hand-washable for easy care.