3D KNIT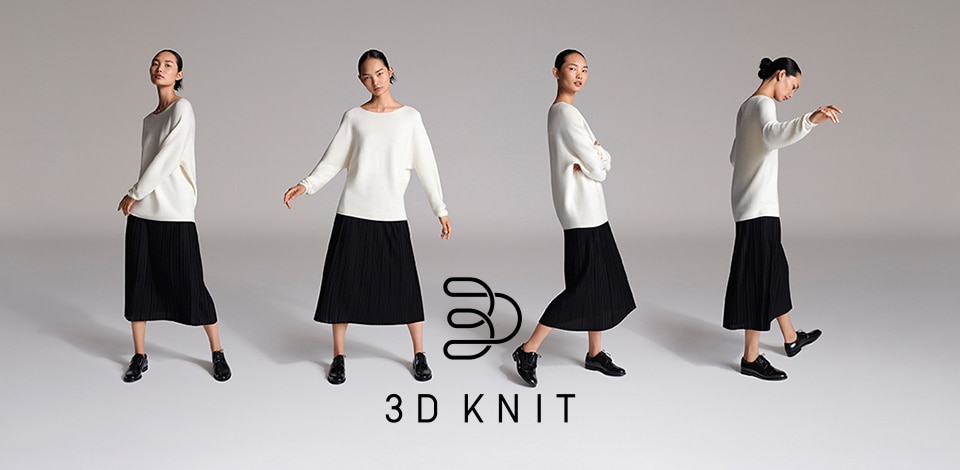 What is 3D Knit?
An new dimension in knit technology.
Sewn from a single thread.
Beauty Without End.
3D knit is a new line of seamless sweaters made with Japanese WHOLEGARMENT technology.
It sits gently on your skin, giving you a level of comfort and a sleek elegant look.
*Some products have been knitted from multiple starting points.
*There are seams on the clothing tags.
*WHOLEGARMENT® is a registered trademark of SHIMA SEIKI MFG., Ltd.
COTTON
Made from soft, comfortable 100% cotton.
EXTRA FINE MERINO
Made from thin and soft merino wool. Available in a variety of rich colors.
PREMIUM LAMBSWOOL
Made from super softer and high-quality lambswool.
CASHMERE
Experience the exceptional softness and warmth of cashmere.