Buy Online, Pick Up In Store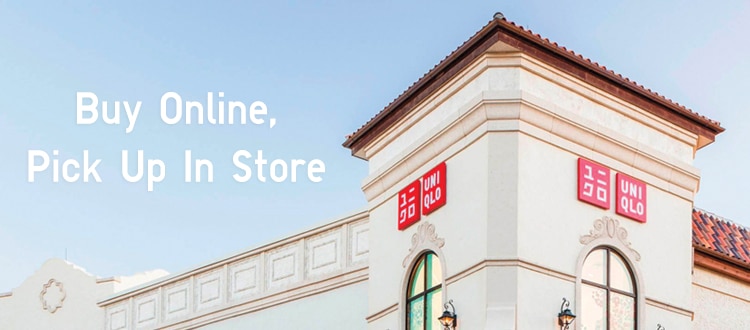 Go to UNIQLO.com and start shopping. Choose the In Store Pick Up option at checkout. Pick up your order in store as early as three business days later. You will be notified via email once your package arrives in store.
In Store Pick Up is FREE. There is no cost to you. You'll get free shipping on all In Store Pick Up orders.
How do I place an In Store Pickup order?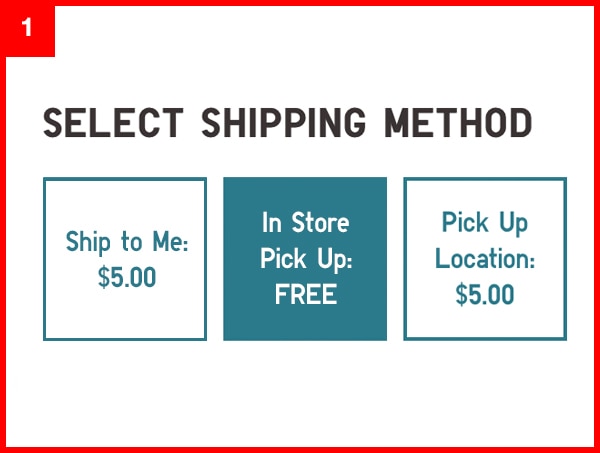 1. Simply select the "Free In Store Pick Up" delivery option in the shipping step of checkout.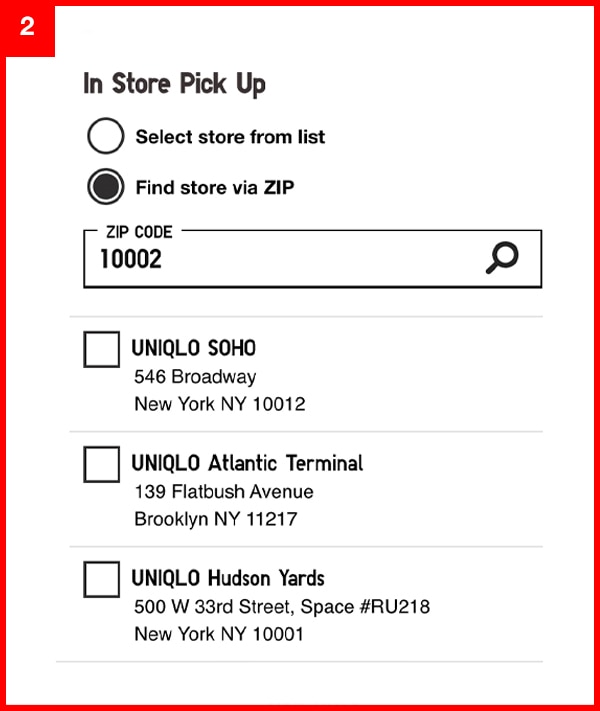 2. Search your zip code to find and select your nearest UNIQLO store and proceed to payment.
Will I be notified when my order arrives in store?
Yes, you will receive an email notification once your order arrives in the store and is prepared for pick up.
What should I bring to pick up my order?
Please bring your pickup email and a photo I.D. to pick up your order. When you arrive at the store, please speak to a store associate to assist you with picking up your order.
How long do I have to pick up my order from the store?
You have 5 calendar days to retrieve your package. A ready for pick-up email reminder email will be sent on the 4th day. After 5 calendar days, your order will be shipped back to our warehouse for a refund. All refunds will be returned to the original form of payment. Please note that it can take up to 14 business days from when the items are returned back to the warehouse for the refund to be processed. Please note that your refund will come from Uniqlo.com and not your selected pickup location.