UNIQLO NEWS
UNIQLO Partners with SoHo Gallerist and Art Curator Jeffrey Deitch
Introducing a new project dedicated to making creativity, design and art accessible for all
January 12, 2017, New York, New York – UNIQLO today announces "Art for All," a new partnership with esteemed SoHo-based gallerist and art curator, Jeffrey Deitch. With the aim of fostering the creativity, design and ideas of local and global artists to a broad international audience, the project is part of a continued celebration of UNIQLO's SoHo store opening ten years ago. Beginning January 20, the partnership will commence with the introduction of "Art for All" shops located in UNIQLO's SoHo and 34th Street stores, which will feature limited-edition items chosen by Deitch. This will be followed by a series of events and activities led and curated by Deitch during January and February 2017.
"Art for All" emphasizes UNIQLO's long-term commitment to creativity, design and art, which began with the support of young, emerging artists through the brand's first t-shirt design competition in 2005. The partnership also deepens the relationship that UNIQLO enjoys with artists around the world, with a special emphasis on SoHo and Tokyo. "Art for All" will entail a number of creativity-focused moments, including a lecture developed with Mr. Deitch located at Deitch Projects on January 26 as well as live screen printing events with acclaimed artists at UNIQLO's SoHo store on February 4 and 11. The "Art for All" shops will reflect innovative museum-shops within the stores and make covetable art accessible to all. The shop's items, hand-selected by Deitch, are inspired by the ideas and work of established and emerging artists from around the world, all available at under $100.
"Jeffrey Deitch is a visionary figure who has been fearless in his lifelong work to redefine the boundaries of contemporary art," said John Jay, President, Global Creative at Fast Retailing. "He is not afraid to engage in critical public debates on how art reflects and shapes social change, culture and commerce. We believe Jeffrey will give UNIQLO customers insightful context to appreciate the original ideas of influential artists, while also helping us unearth the most exciting, next generation of creators. This is a highly unusual collaboration; that's what is so inspiring," Jay said.
"I have believed in 'art for all' since the beginning of my career. It has been my dream to team up with the right partner to take the concept of artists' products to a new level. The goal of my partnership with UNIQLO is to work with some of the world's greatest artists and create art products that everyone can collect," said Jeffrey Deitch. "SoHo is today one of the international centers for fashion, design and new media. Fashionable young people from all over the world come to SoHo for inspiration. At the same time, Americans involved in art, fashion, music and design have long looked to Tokyo for inspiration," Deitch said.
"Art for All" is a project that extends UNIQLO's engagement with artists and accessible art products. Inspired by the artists Gilbert & George, who used the motto "Art for All" as their mission statement, the program documents the history of artists' products from both artists who pioneered this medium and from an emerging artistic generation.
On January 20, "Art for All" launches in the UNIQLO SoHo store and 34th Street store with a historical display of art products created by the artists involved with the seminal 1980 Times Square Show. There will also be live screen-printing and an artist lecture over the course of the Art for All program. The mission of "Art for All" is to present artworks at an accessible location and at affordable prices so that everyone can participate in the art discourse.
About Jeffrey Deitch
A leading figure in New York's contemporary art scene for over four decades, Deitch has built unparalleled knowledge and experience in his roles as promoter, curator, gallerist and writer. At Deitch Projects, which operated from 1996 to 2010, he presented over 200 solo and thematic exhibitions and many public events. Deitch Projects was recognized as an incubator for careers of some of the most well-known artists of the past decade, including Cecily Brown, Barry McGee, Swoon and Tauba Auerbach.
In addition to its gallery exhibitions, Deitch Projects was known for its performance program and public events like the Art Parade. The gallery's program is documented in Live the Art: Fifteen Years of Deitch Projects, published by Rizzoli in 2014. Deitch closed the gallery in 2010 to become Director of the Museum of Contemporary Art, Los Angeles, and during his three years at MOCA, he presented 50 exhibitions and projects including The Painting Factory and Art in the Streets, which had the highest attendance in the museum's history. Deitch also initiated the first museum YouTube channel, MOCA TV.
Deitch reopened his New York gallery in 2016. He continues to support young artists while also presenting exhibitions by more established artists like Ai Weiwei.
When & Where
January 20: "Art for All" Shops launch in UNIQLO Broadway SoHo Store, 1st floor "magazine" section and 34th Street Store on the 1st floor, adjacent to the mezzanine

January 26: Jeffrey Deitch-curated lecture with guest speaker(s) at Deitch Projects

February 4: Live screen printing with AIKO & Daze in UNIQLO Broadway SoHo Store

February 11: Live screen printing with Tom Otterness & Jane Dickson in UNIQLO Broadway SoHo Store The "Art for All" Shops close on February 16.
For more information on Art for All please visit: https://www.uniqlo.com/us/en/special/artforall
Product Highlights for Sale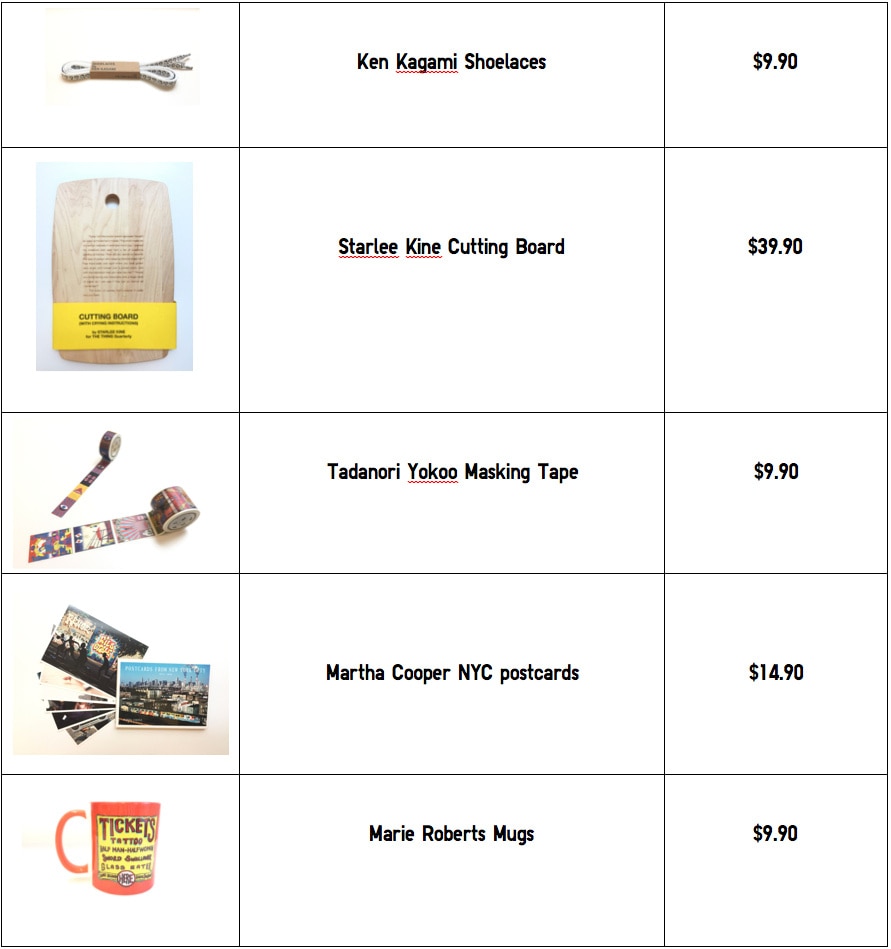 About UNIQLO LifeWear
Apparel that comes from the Japanese values of simplicity, quality and longevity. Designed to be of the time and for the time, LifeWear is made with such modern elegance that it becomes the building blocks of each individual's style. A perfect shirt that is always being made more perfect. The simplest design hiding the most thoughtful and modern details. The best in fit and fabric made to be affordable and accessible to all. LifeWear is clothing that is constantly being innovated, bringing more warmth, more lightness, better design, and better comfort to people's lives.
About UNIQLO and Fast Retailing
UNIQLO is a brand of Fast Retailing Co., Ltd., a leading global Japanese retail holding company that designs, manufactures and sells clothing under seven main brands: Comptoir des Cotonniers, GU, Helmut Lang, J Brand, Princesse tam.tam, Theory, and UNIQLO. With global sales of approximately 1.7864 trillion yen for the 2016 fiscal year ending August 31, 2016 (US $17.31 billion, calculated in yen using the end of August 2016 rate of $1 = 103.2 yen), Fast Retailing is one of the world's largest apparel retail companies, and UNIQLO is Japan's leading specialty retailer.
UNIQLO continues to open large-scale stores in some of the world's most important cities and locations, as part of its ongoing efforts to solidify its status as a truly global brand. Today the company has around 1,800 stores in 18 markets worldwide including Japan, Australia, Belgium, Canada, China, France, Germany, Hong Kong, Indonesia, Malaysia, Philippines, Russia, Singapore, South Korea, Taiwan, Thailand, U.K. and the U.S. In addition, Grameen UNIQLO, a social business established in Bangladesh in September 2010, currently operates several Grameen UNIQLO stores in Dhaka. UNIQLO manages an integrated business model under which it designs, manufactures, markets and sells high-quality, casual apparel. The company believes that truly great clothes should be supremely comfortable, feature universal designs, are of high quality and offer a superb fit to everyone who wears them.
With a corporate statement committed to changing clothes, changing conventional wisdom and change the world, Fast Retailing is dedicated to creating great clothing with new and unique value to enrich the lives of people everywhere. For more information about UNIQLO and Fast Retailing, please visit www.uniqlo.com and www.fastretailing.com.
For media queries, please contact:
jly@hlgrp.com · ntam@hlgrp.com