Women's dresses & jumpsuits
For the office, for the weekend, for that special occasion and for everything in between: Find your perfect match in our range of dresses and jumpsuits. Featuring comfortable knitted dresses, bra dresses, printed dresses, shirt dresses and many more there are plenty of styles to choose from. Fancy something different? Don't miss out on our stylish jumpsuits for a cool statement look.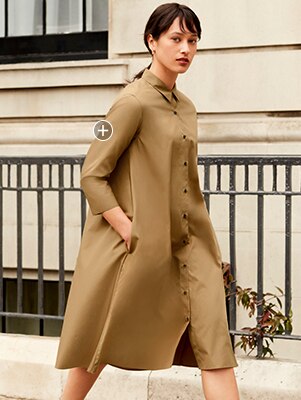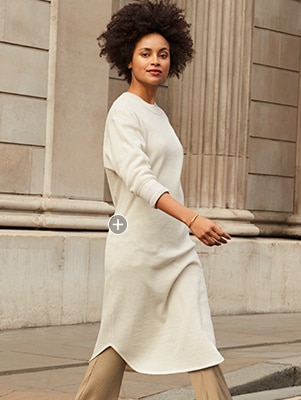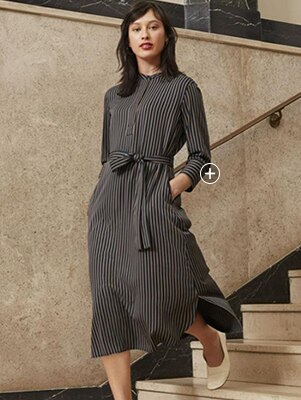 Looking to shake things up? A jumpsuit is just the right choice. These versatile allrounders have made their way into our wardrobes and our hearts – not only are they extra comfortable but they manage to look effortlessly cool and flattering on anyone. Discover our range of fashion-forward jumpsuits.
These shirt dresses will take you to the office and beyond. They'll look as chic at your desk as they do at a restaurant. Make sure your accessories match the occasion: Elevate your outfit with an elegant blazer or opt for your favourite cardigan for a more casual look.
Chic on the outside, practical on the inside – there's more to these dresses than meets the eye. All of these pieces are fitted with a bra to offer support and create a beautiful silhouette. Resort to our bra dresses for the perfect combination of style and comfort.