Women's DOWN COATS & JACKETS
Down with the cold, in with the down. Take your Winter wardrobe to the next level with our signature down coats and jackets. Designed to make a fashion statement while protecting you from the cold, these down jackets, coats, parkas and vests are proof that keeping warm doesn't have to mean sacrificing style. Our women's down coats and jackets boast a wide variety of cutting-edge designs, including Ultra Light Down, Hybrid Down and Seamless Down technologies made with premium down padding. Complete with lightweight down coats in fresh new colours, our down collection has got you covered during the cold season.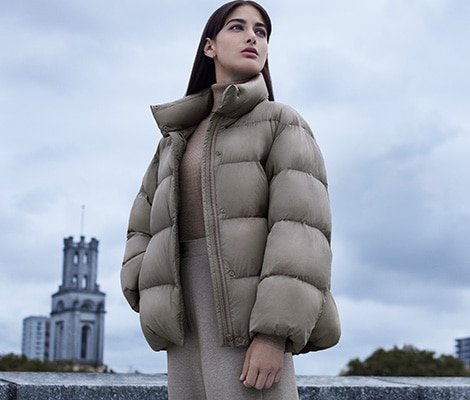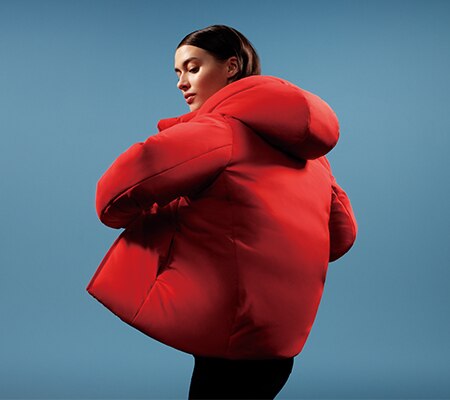 ---
Our Ultra Light Down jackets for women remain so popular for so many reasons: surprisingly featherlight, reliably water-repellent and easily compactable, these technical jackets are ideal for layering in transitional temperatures. Smart, breathable designs keep you comfortable in any condition while a host of brand new colours for Fall/Winter provide all the charm and character your wardrobe needs.
---
Keep the warmth where it belongs with our range of Ultra Light Down Vests and Gilets for men. These smart sleeveless jackets work as efficient and reliable layers on temperate days, providing a touch of warmth whenever required; simply pack away the vest down into its included carry bag for on-the-go performance. When temperatures really dip, slip on an Ultra Light Down Vest beneath a light jacket for a functional, layered solution to unreliable weather. These are truly all-season staples.
---
Down with the chill, in with the down. Introducing our signature range of high-performing Ultra Light Down Parkas. A handily pocketable design provides reliable on-the-go protection, while a protective hood and water-repellent finish keep the elements out while keeping warmth in. Discover an entirely new range of suave colours and find the shade that suits you.
---
Explore our wide range of men's Ultra Light Down coats for a brand new season. These incredibly lightweight, breathable and temperature-regulating designs are ideal for layering on chilly Summer evenings and through surprise cold spells while providing reliable comfort in otherwise temperate climes. Easily packable and endlessly portable, these all-weather essentials are ideal for styling out the season.
---
Combining our signature down with moisture-absorbing performance padding, our brand new Hybrid Down coats and parkas represent a new leap in Winter outerwear. Premium down strategically retains body heat around the front and back of the torso while high-performing, lightweight insulation padding at the sleeves and sides guarantees a sleek silhouette and unrivalled freedom of movement. Hybrid Down was designed in conjunction with professional snowboarder Ayumu Hirano.
---
Our stitch-free, seamless outerwear boasts a reliable design with a water repellent finish which shuts out wind, rain and snow to keep you warm and dry on the go. Available in parka, coat and long coat designs with a wide range of colour choices.
---
Commuting to work, going for a walk or running errands? Our lightweight down coats for women make the ideal companion for any outdoor adventure during colder months. Surprisingly light and soft to the touch, these classic designs keep you warm and comfortable without adding unnecessary bulk. They come in an array of new colours and are a great addition to your winter wardrobe.
Top