DRY-EX
To get the most out of an active lifestyle, you need reliable workout clothes which work just as hard as you do. Discover innovative DRY-EX material from UNIQLO; high-performing fabric which cleverly moves moisture away from your skin and dries it to keep you cool on the go. Seamless 3D designs provide unrivalled freedom of movement, while odour-neutralising fabric properties keep you fresh and focused on what really matters. Browse our entire range, including men's workout T-shirts, breathable men's polo shirts and lightweight men's hoodies.
Professional tennis player
Roger Federer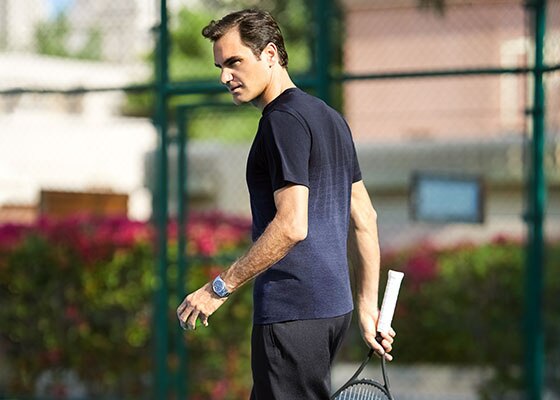 Professional golfer
Adam Scott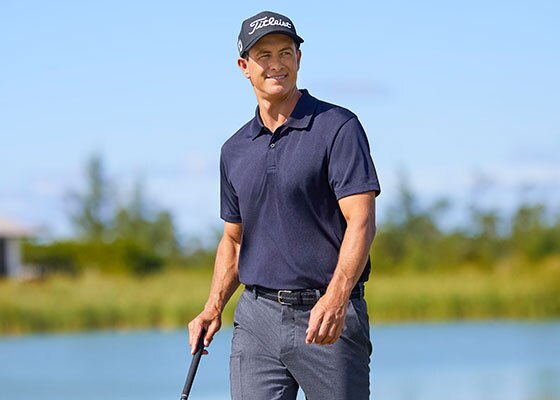 Professional tennis player
Kei Nishikori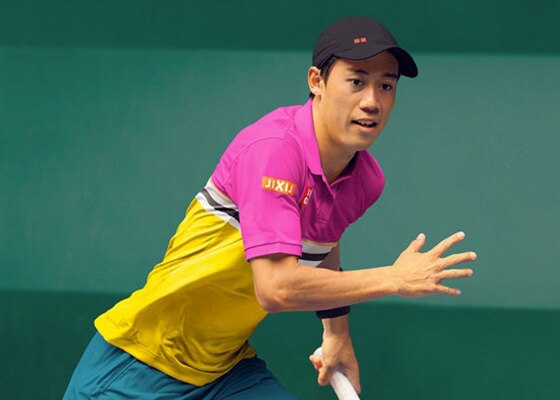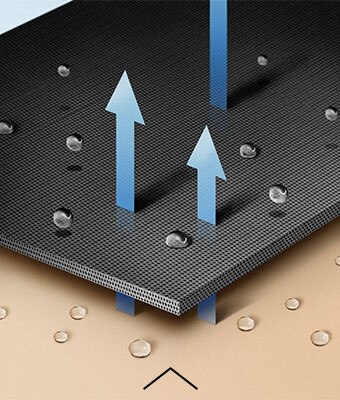 No matter how intense the workout, how challenging the run or how heavy the lift, DRY-EX ensures nothing gets in the way of you achieving your goal. Explore these men's T-shirts optimised for exercise, sport and working out thanks to moisture-wicking, odour-neutralising DRY-EX fabric, designed to help you keep your cool when the heat is really on. The elimination of seams at the sides of our DRY-EX T-shirts provides even greater movement and range of motion for unrivalled freedom to perform at your best every single time.
Whether you're heading out onto court, lining up a shot on the green or simply dressing for everyday comfort, our DRY-EX enhanced polo shirts ensure you always feel as fresh as you look. Stick with something slick and up your smart-casual game with sharp collars, highly breathable moisture wicking fabric and odour-neutralising properties which keep you cool and comfortable in any situation. These are the versatile men's polo shirts designed for everything from the meeting room to the gym.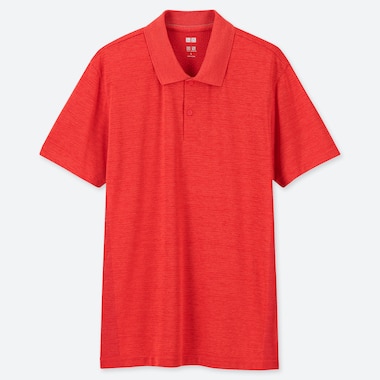 Join the likes of elite athletes like professional tennis players Roger Federer and Kei Nishikori and take your performance to the next level with DRY-EX gamewear. Whether you're strong from the baseline or lightning quick at the net, keep your cool and maintain your focus with moisture-wicking fabric and odour-neutralising performance thanks to DRY-EX innovation. Check out our signature men's polo shirts and men's shorts designed exclusively for Roger Federer and Kei Nishikori.
Move with unrestricted freedom and take on your next challenge with absolute confidence thanks to our range of men's shorts enhanced with DRY-EX fabric. Discover men's sports shorts and men's workout shorts with DRY-EX's sweat-wicking properties, anti-odour finish and improved stretch functionality. Thoughtful considerations like zip-fastened pockets, strategically positioned mesh panels and reduced use of seams for flexibility ensure you're equipped with exactly what you need to get ahead of the rest.
Reimagine your everyday wardrobe and experience something entirely new with our DRY-EX trousers for men. These bottoms offer a simple professional look while providing all the complex, ground-breaking technology of our DRY-EX activewear range. Featuring moisture-wicking, odour-neutralising and 360 degree stretch material properties originally designed for high-intensity workout ensembles, these workwear pieces bring a new level of comfort and performance to your day-to-day so you can get ahead of the rest for longer.
Top