Kids' Socks, Tights & Underwear
Stock up on essential staples for your little one's wardrobe with our collection of kids' socks, tights and underwear. Keep them comfortable from head to toe; choose from cosy socks with charming patterns and HEATTECH insulation to soft underwear with a selection of fits and stretch cotton for ease of movement.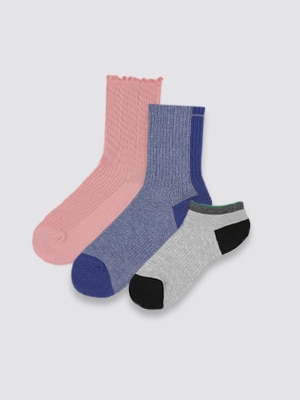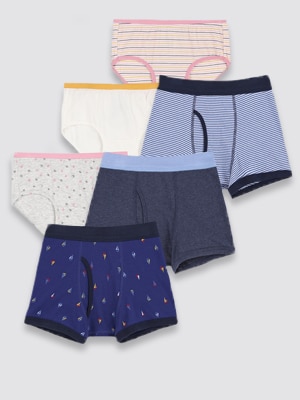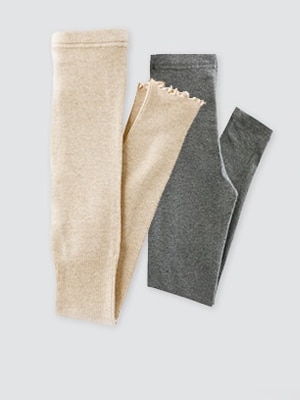 With all the exploring their feet do, your avid adventurer can never have too many socks or tights. Our HEATTECH options and knitted tights are ideal for keeping little legs toasty, while our ankle socks are great for outdoor activity and warmer days. Choose from unique and traditional print patterns in a palette of vibrant, exciting colours.
Our range of boys' underwear boasts a wide selection of colourful and imaginative print patterns to match the colour and imagination of your little one. With boxer brief or trunk shapes and soft stretch cotton which is kind to skin, you can rest assured your child can take on their day with confidence and comfort.
Grab all the essentials you need with our collection of girls' underwear. Choose from our multipacks of comfortable low-rise briefs, featuring a range of charming and colourful print patterns and soft, pure cotton designed to be friendly to skin.
Top