BOYS INNERWEAR & HEATTECH THERMALS
Keep little adventurers warm and comfortable this season with the unmatched performance of HEATTECH. These aren't just any boys' winter clothes. Our revolutionary bio-warming material uses moisture released by the body to generate heat when it's needed most. Choose from insulating boys' thermal tops, and thermal trousers available with three levels of HEATTECH performance.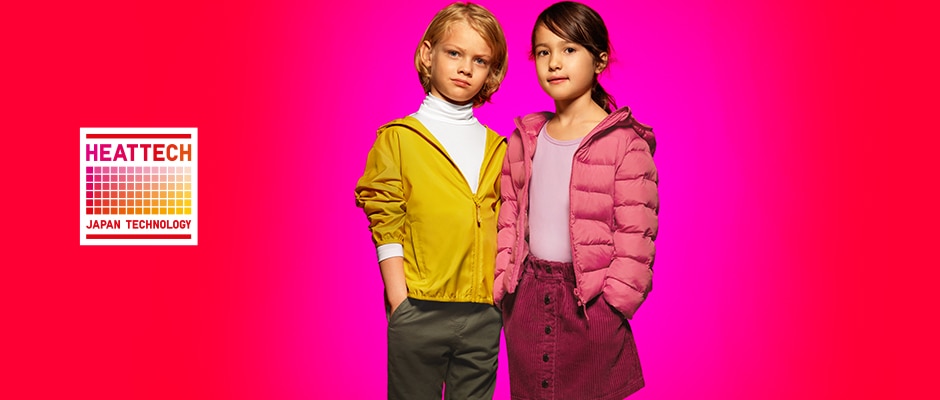 Whether they're staying in or heading out, make sure little explorers remain cosy in any weather thanks to HEATTECH. These innovative thermal tops and thermal trousers come in a range of grades offering varying levels of heat. Opt for HEATTECH Jersey for everyday comfort inside or out. Choose HEATTECH Extra Warm for those days when the chill won't stop biting. For really challenging temperatures, go for HEATTECH Ultra Warm - 2.2x thicker and warmer than regular HEATTECH Jersey for high-performance thermals you can really rely on.
Keep little ones comfortbale with the feeling of soft, pure cotton with our selection of innerwear for boys. These boys' base layers provide a much needed extra layer of warmth on colder days and keep little adventurers warm and comfy around the house.
Our collection of boys' innerwear comes enhanced with innovative AIRism technology which cleverly releases heat and moisture when they need it most, keeping them comfortable in any condition. Choose from boys' T-shirts, undershirts and vests with AIRism tech which feels great against skin.
Top