BOYS BOTTOMS
UNIQLO bottoms provide great comfort and flexibility for active kids and toddlers while they play and act mischievous.
​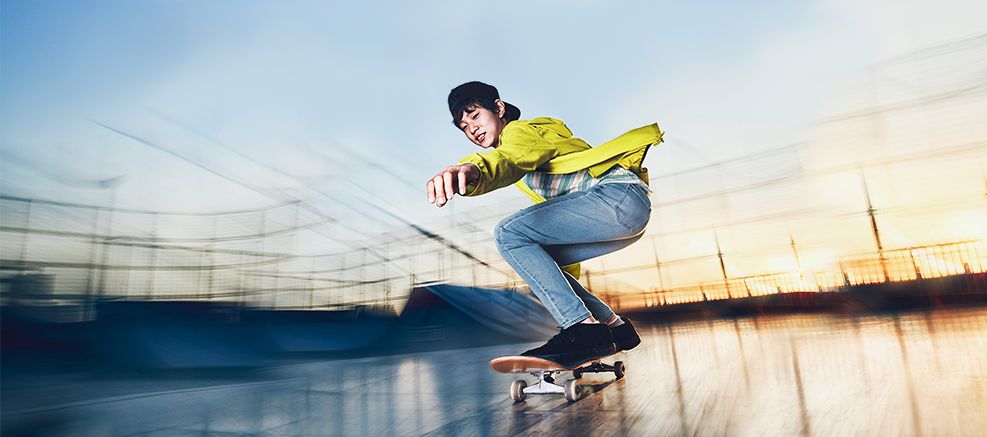 STRETCHY FABRIC
Ease of movement is what comes to mind when we think of children's bottoms. UNIQLO uses a resilient fabric; the more stretchy the bottoms, the more comfortable it will be for them to run around and play in.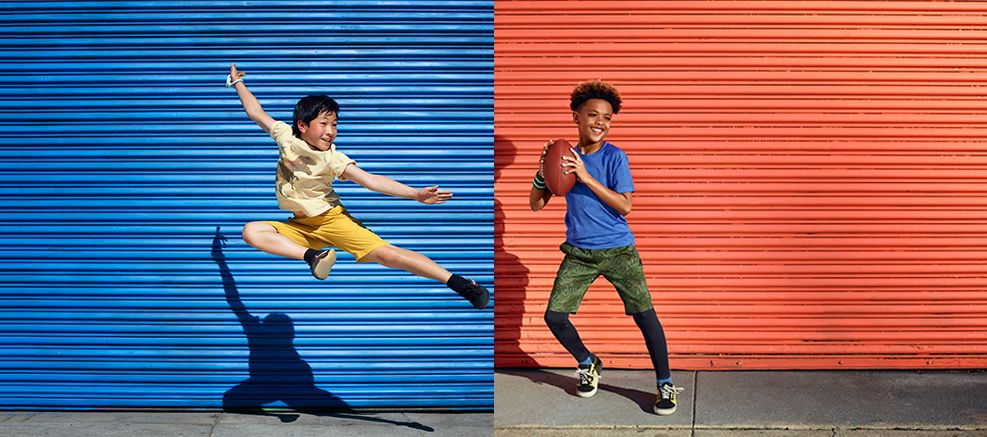 COOL COLOUR-WAYS & PRINTS
Dress your kid in confidence with different style variations. For a smart look, combine a sleek shirt and chino trousers or opt for casual; a cool hooded jacket and jeans.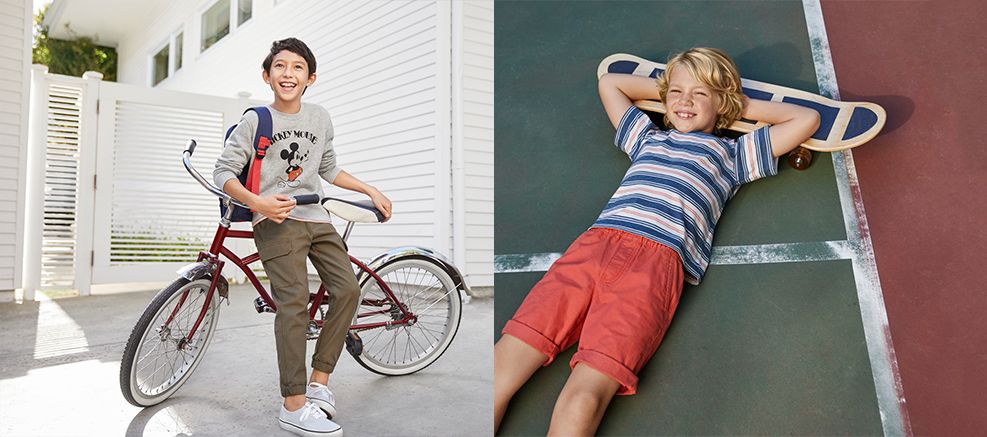 TRENDY STYLE VARIATIONS
For a preppy smart look, dress your child with a blouse, skirt and cardigan or go for a cute casual style with a dress and leggings.
From playing at home to rough and tumble outdoors, our boys bottoms are stretchy, soft and always comfortable. Opt for sweatpants lined with fuzzy fleece to keep them warm all winter long and the incredibly stretchy jeans that can keep up with their boundless energy. We think they look best with a graphic print top.
Top