Supportive underwear is the unsung hero of your wardrobe.
Enjoy the comfort of high-function underwear.
Cool and soft to the touch, this sheer AIRism top brings comfort, ease, and elegant details such as subtly flared sleeves. Wear over a bra or under a dress for effortless style at home or out of the house.
Allow your mind and body to relax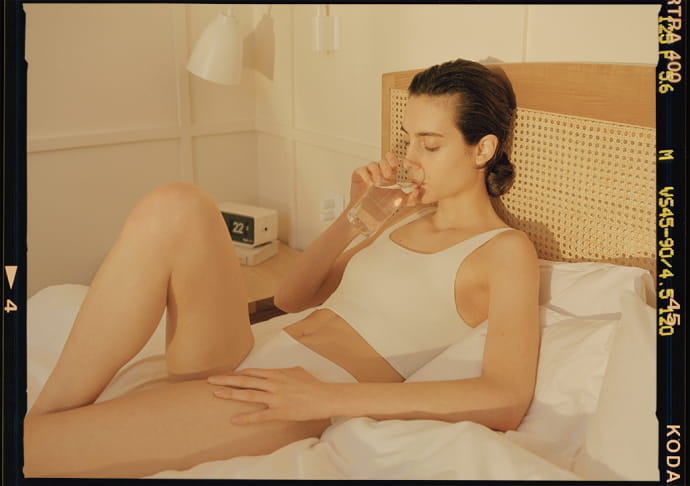 This wireless sports bra gives you the freedom to move by providing comfort-enhancing support for a stress-free day.
Wrap yourself in the smooth comfort of AIRism silk
Let go and relax in this ultra smooth AIRism silk top. The elegant neckline and beautiful open back design allow you to play around with styling in perfect comfort. Layer over a white bra camisole for a flash of colour.
Enjoy me time in 3D knitwear
For peaceful time spent at home, enjoy the comfort of this 3D knit skirt. Made using a stretchy thread to achieve a light and airy feel, this skirt is made using UNIQLO's 3D knit technology for a seamless finish.