Summer
Essentials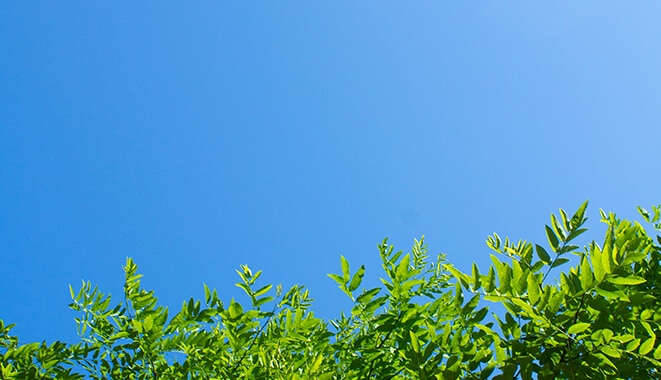 It's here: a new, thoughtfully curated collection of warm weather staples designed with style and comfort in mind. From easy-to-style T-shirts to elegant, flowing dresses, discover a capsule collection made for everything summer has to offer; balmy beach days, cosy staycations and active adventures. Style these pieces with confidence and discover summer essentials for an essential summer.
Beach
Style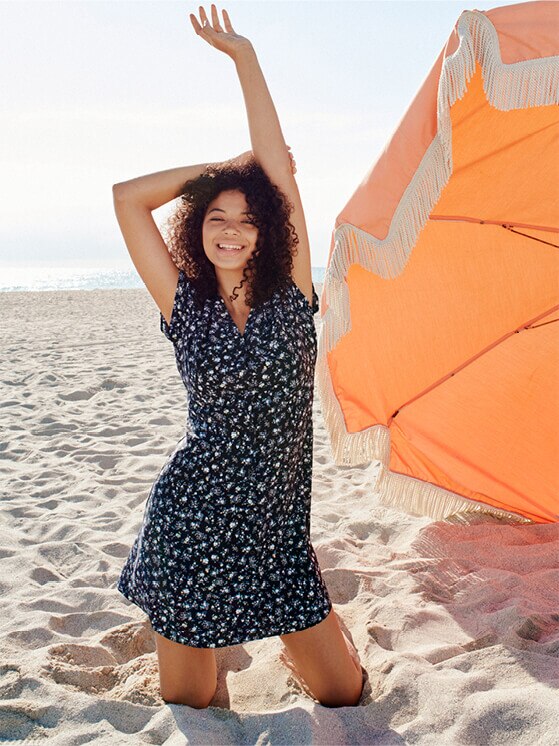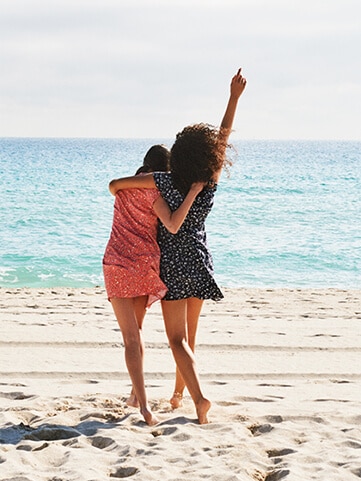 Grace the beach with elegant, summer-inspired style with this short sleeved dress boasting a flattering flared fit and V neckline. Choose from navy blue and pink-orange floral print patterns for a delicate touch when you're lapping up the sun, sand and sea.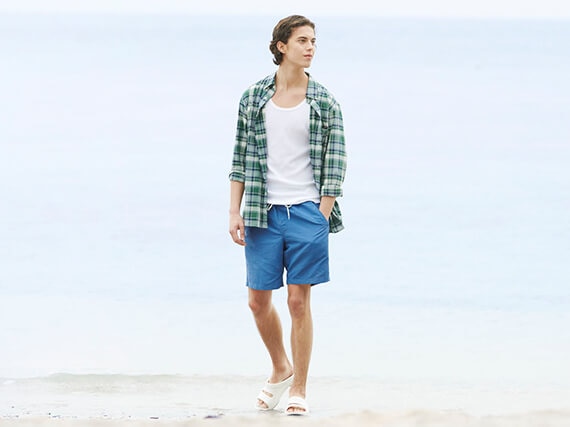 No day at the beach is complete without the perfect pair of trunks. With seven easy-to-style colours to choose from, our Active Swim Shorts are great for a quick dip in the sea or even for dry destinations like a café by the coast. Pair with our DRY Ribbed Colour Vest for a complete beach-side look.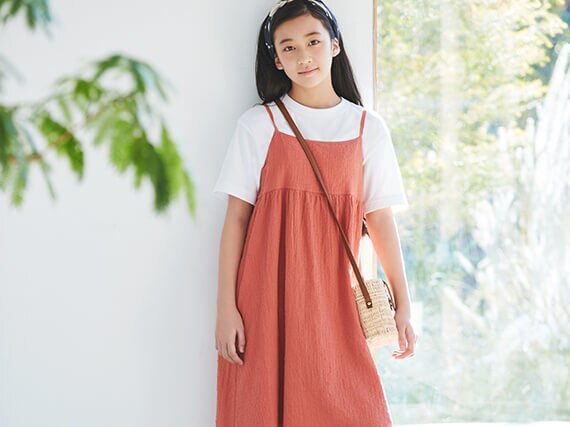 Discover the perfect summer T-shirt, combining the cooling feel of our popular AIRism fabric with the classic feel of cotton kids love.
Lazy
Days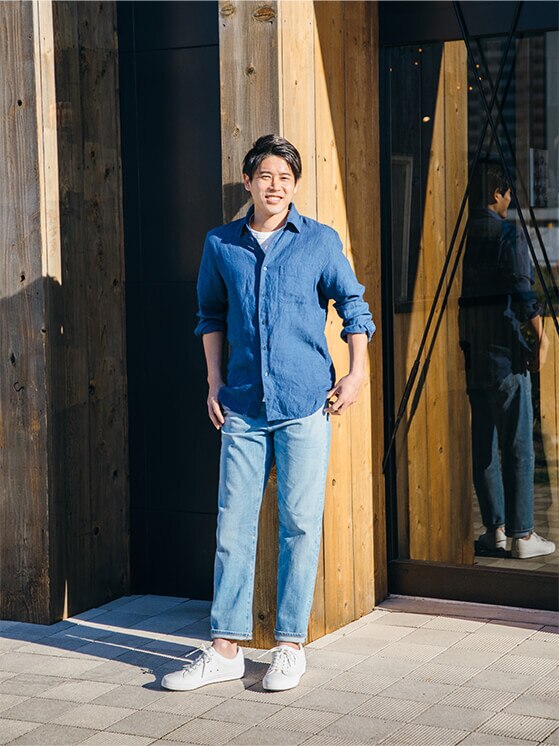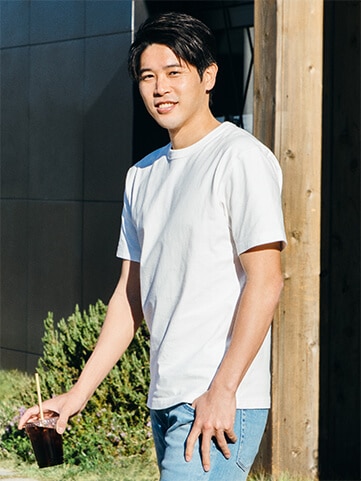 Bring stylish simplicity to sun-drenched days off with short sleeved T-shirts boasting a contemporary cut and thick, high-quality cotton. Taken from our Spring/Summer collection in collaboration with designer Christophe Lemaire.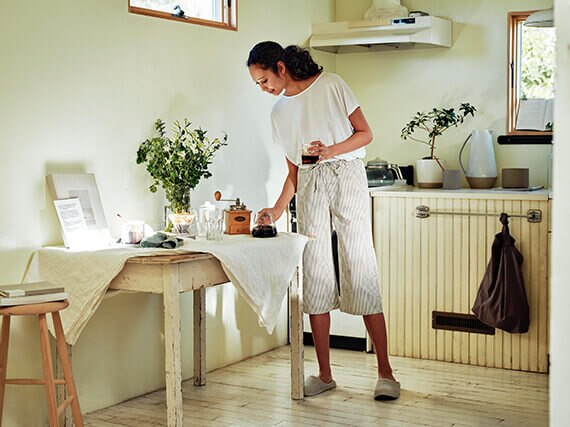 Nothing feels quite as light, breezy and comfy as the crisp touch of 100% seersucker cotton on balmy summer days. A subtle striped pattern brings a touch of classic charm to your warm weather wardrobe.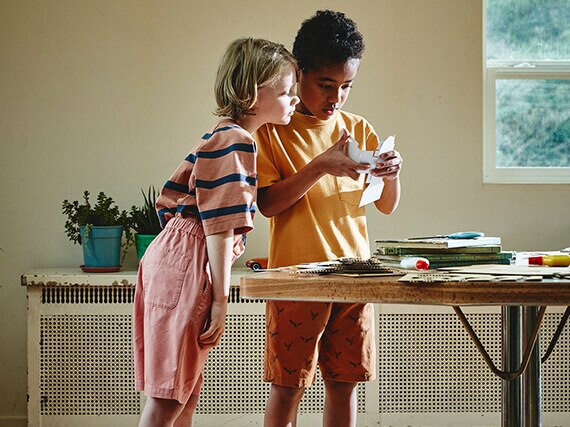 A minimalist design meets thoughtful functionality. Keep little ones cool with the light and breathable feel of AIRism fabric combined with the classic comfort of cotton.
Staycation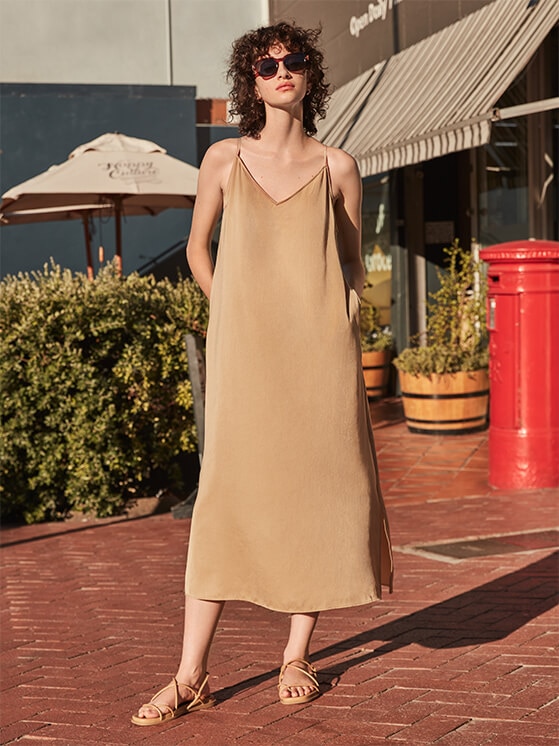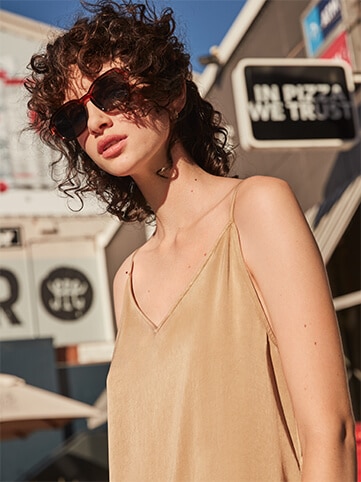 Whether you're holidaying within the comfort of your own four walls or visiting friends and family, make the most of your time off with the easy, elegant feel of our cami dresses. Soft fabric with a lustrous sheen and a sleeveless design feels great on summer's warmer days.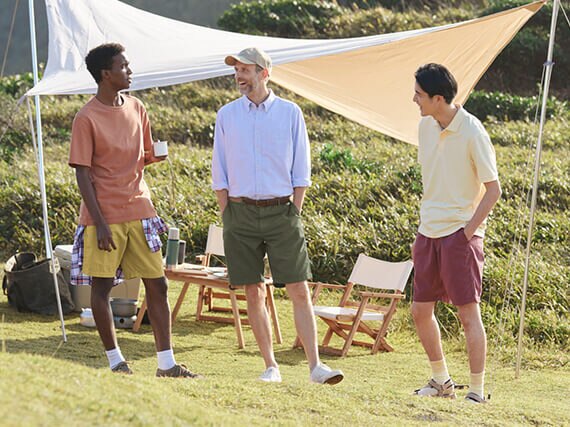 Chino shorts: a timeless, versatile classic that looks great dressed up or down. Pair with a short sleeved shirt for a perfect BBQ-ready ensemble.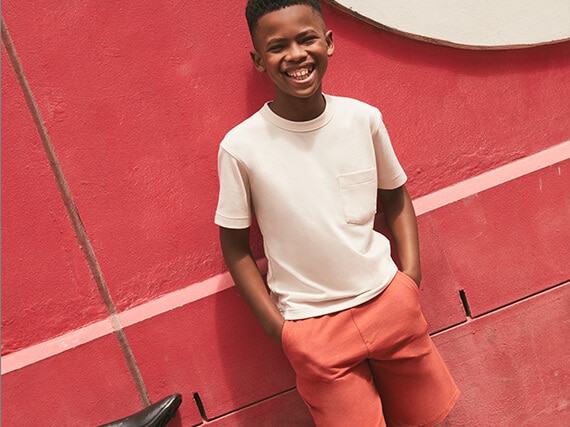 Keeping little ones happy and entertained at home is no easy feat. Make every day a little simpler with casual, comfy clothes that keep them cool in the sun thanks to AIRism fabric and soft jersey shorts.
City Style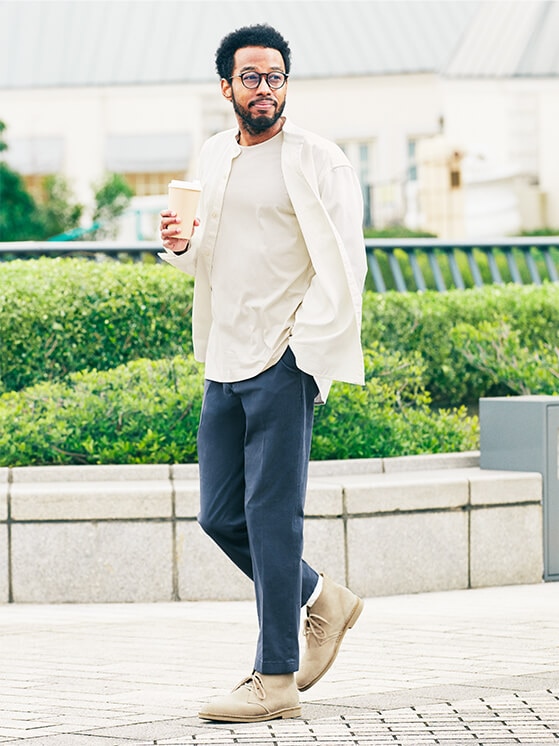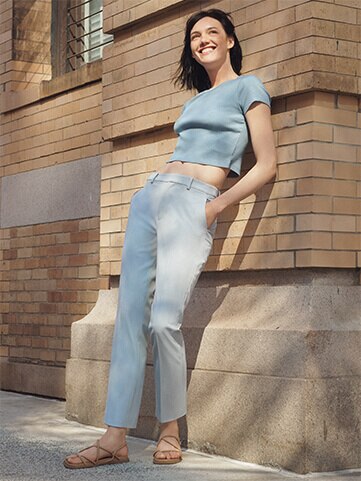 Looking for something with an elegant edge? Invest in summer staples with a smart touch with our collection of Smart Comfort trousers for men and women, designed with incredible stretch functionality for all-day comfort whether you're working from the office or home.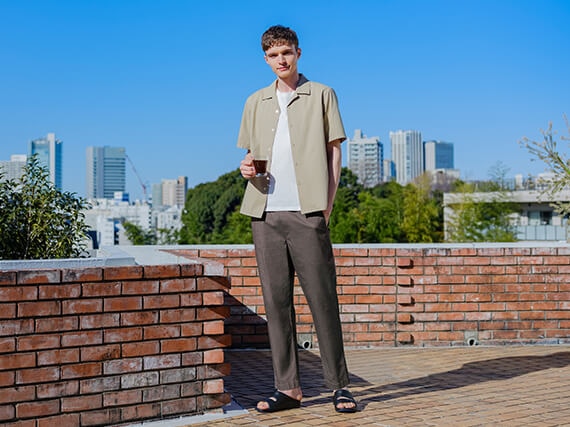 Blue skies in the city call for breezy summer staples like our Cotton Modal Blend shirts with cuban-inspired open collars. Pair with an incredibly soft pure Supima Cotton T-Shirt for easy layering and a pair of Relaxed Fit Trousers for a smart-casual touch.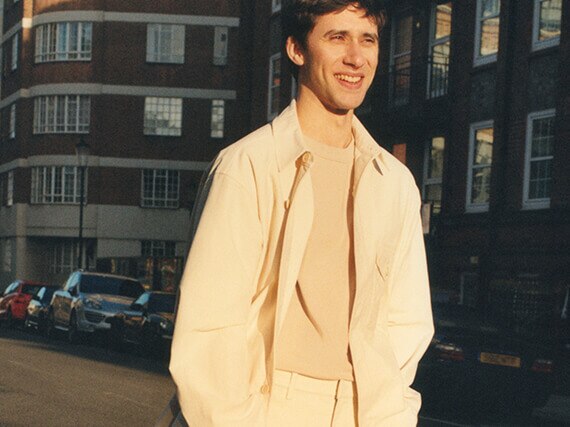 On days when it's too warm for a coat and too cool for just a shirt, opt for the perfect in-between solution with a Jersey Overshirt Jacket - perfect for styling with a simple T-shirt and comfy stretch trousers.
The Great
Outdoors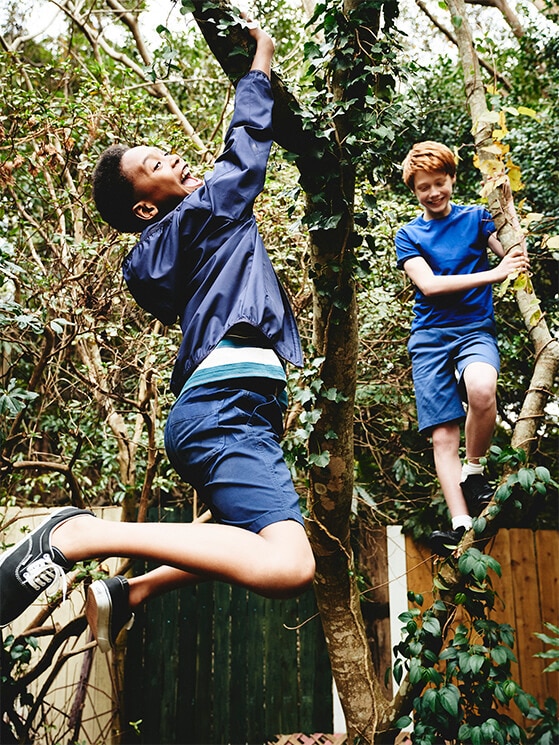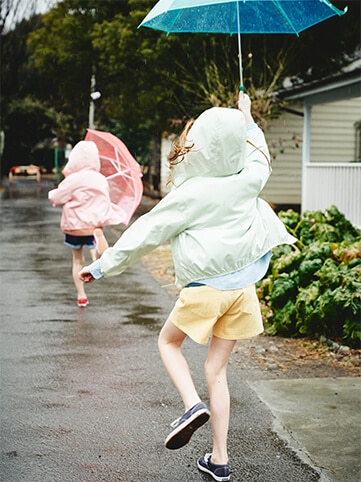 We don't call them 'Easy Shorts' for nothing. Let little adventurers run wild with the freedom of excellent range of motion, a comfy elastic waistband and soft 100% cotton construction. Perfect for energetic days in the park or even exploring in the garden.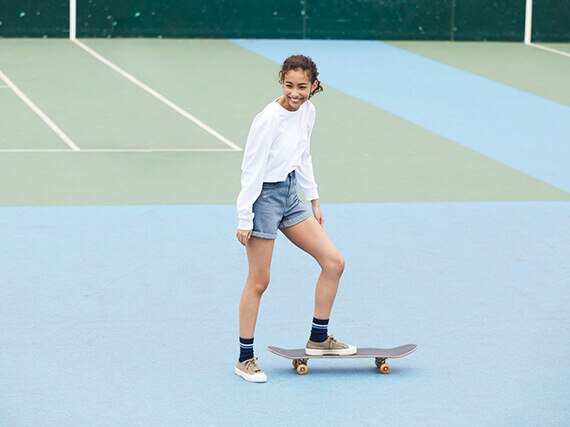 For those summer afternoons exploring the city, the countryside or somewhere in between, you need an outfit that offers cool comfort through innovative fabric functionality without sacrificing style. Pair a breathable AIRism top with a pair of classic high rise denim shorts for a simple yet stylish summer look.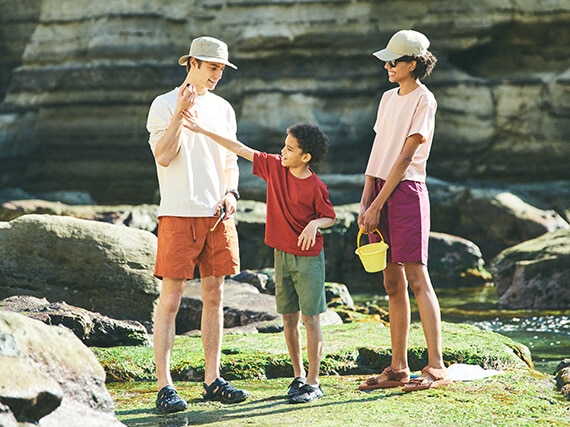 Whether you're hiking, playing tennis or even just settling down for a picnic in the sun, do it in comfort and style with quick-drying fabric and stretch functionality.
SHOW OFF YOUR SUMMER STYLE
Share your favourite warm weather outfits with the world and join a global community of fashion lovers with the StyleHint App.
Download the app now and get
5
off your next purchase